Bleisure might just be the coolest trend to happen in the history of business travel. In today's always on, always connected workforce, squeezing in a bit of pleasure into your business trip is not only fun and whimsical, it's also a very prudent way to maximize your vacation time and see the world. Nevertheless, it doesn't change the fact that saying the insufferably word aloud (or even writing it) is absolutely cringe-worthy. Right up there with whimsical, I suppose.

Still, the concept of bleisure travel has been a popular buzzword in the industry over the last few years. In fact, it's proven to be bigger than just some passing fad as 20% of business travelers have taken a bleisure trip and 7% of all business travel are actually bleisure trips.

So what is bleisure travel? For the uninitiated, bleisure is a mix between business and leisure travel. Basically, it describes the trend of more and more corporate travelers who decide to extend their business trip for personal purposes.

The logic behind it is simple: as the company takes care of the flight costs and you have to suffer through the jet lag anyway, why not stay a couple of extra nights to enjoy the scenery? Over the past decade, the boundaries of work and personal life have increasingly eroded, so it's only fair that employees can now build in a little personal time to their business travel.

What no one saw coming however, is that companies benefit from bleisure travel as well. If an employee arrives at their destination a few days early, they're better rested and adjusted to the timezone after their long haul flight and can make a better impression. If business travelers choose to prolong their stay, the leisure portion of their trip is the dangling carrot incentivizing them to complete their work more efficiently.

Most importantly, companies that allow their staff to add leisure to their business trips experience higher employee satisfaction and decreased turnover without incurring any extra costs. It's a win-win and the main reason why the percentage of leisure trips that have a business component has risen steadily over the last 5 years.

*Data from Travel Weekly's 2016 Consumer Trends Report

So with seemingly everyone doing it, let's take a deeper look at how you can organize your very first bleisure trip and avoid the common pitfalls that can sabotage your plans. We listened and spoke to hundreds of TravelPerk customers and here you can find the best practices they shared with us:
10 Tips For Organizing Your First Bleisure Trip
1. Business first
While bleisure is great, it absolutely cannot and should not come at the expense of work. After all, business is the reason you're on this trip in the first place. This means that as much as we want to add leisure to business trips, it might not always work out that way so don't force it.

For example, if you're heading to a kick-off meeting with a new client and you know the project is going to start right away, has a tight deadline and requires your input, maybe don't take the next 7 days off to drink cocktails on the beach while your teammates are working like crazy.

Therefore, full transparency with your colleagues and peers is often just as important as with your superiors. Anytime you're planning to tack on some personal time onto a business trip, be honest and open with your teammates and bosses before you travel. Make sure they hear it from you first so your Instagram selfies on the French Riviera don't leave a bad taste in their mouth.
2. Weekends are your friend
Most travelers turn their business travel into a bleisure trip by taking advantage of weekends. If you can choose the day of your business travel, plan it so it starts on a Monday or ends on a Friday. By doing so you can simply arrive on the Saturday before or leave on the Sunday after your business concludes.

This will enable you to stay the weekend before or after and enjoy the city without having to take any of your precious paid holidays. For week-long trips, you could actually build two free weekends into your trip.
3. Look for 'window' days
In Germany, it's called a 'Brückentag'. In Spain, it's a 'Puente'. In the US, they just call them 3-day weekends because bank holidays are pushed to Mondays, but man are they glorious. Whichever name you fancy, a 'window day' occurs when a national bank holiday falls mid-week and they can be a godsend when they coincide with a bleisure trip.

If you can squeeze your business trip in between a public holiday and weekend, you can easily get three days of traveling in a foreign country without losing a single paid vacation day. Keep in mind that national holidays are usually associated with inflated flight and hotel costs, so be sure to book early and get a fair price that complies with your company's travel policy.
4. Use your holidays wisely
For most employees and managers, paid holidays are precious. This is especially true in the US since they receive 0 mandatory paid vacation days while most EU countries offer at least 20 paid days off per year. That's not to say that business travelers don't already use them, in fact, it's the opposite: almost 9 out of 10 business travelers state that they take personal holidays for their business travel to add a leisure component and the majority actually take one or two days off to enjoy the visiting destination.

Therefore, it's not about banning paid holidays from your bleisure plans, but rather incorporating them in a smart way. Combine them with window days or weekends and you can easily enjoy 9 days abroad without spending too much money or PTO.
5. Think outside the box (and your business destination)
You don't necessarily need to stay in the same location for your leisure trip as you do for business. In fact, 27% of travelers add another city to their business trip for leisure purposes. This makes sense, especially in Europe where different countries and cultures are always just a short train ride away.

For example, if you're already flying from Boston to Brussels, you can easily visit nearby cities like Amsterdam, Paris or London within an hour or two. Interestingly, the top bleisure destinations for the US are California and Florida, while Barcelona, Lisbon and Nice top the list for people doing business in Europe.
6. Focus on overseas & long-distance trips
To get the most out of your bleisure trips, concentrate your efforts on long-distance and international travel. There is a reason why only 2% of travelers add leisure to their trip when travelling between Paris and London, but a staggering 24% do so when travelling from London to San Francisco.

Basically, you 'save' the most money on the long haul flights since your company is footing the bill. Plus, you can easily go and visit your neighbour town any day whenever you want, but flying to Japan or Brazil on a weekend is a bit more exotic (and expensive).
7. Visit friends (or bring them with you)
Jack Johnson had it right, "it's always better when we're together". It's nice to take a cafe au lait and croissant while looking at the Eiffel Tower, relax on the South Beach Miami, or cross the Tower Bridge in London on your way back to your hotel, but it's much more satisfying if you can share all these experiences with a close friend or loved one.

That's probably why more than 50% of bleisure travelers take a partner, friend or family member with them. Additionally, even if you can't take anyone to join you on your travel, you can still share the experience with someone you like by scheduling your bleisure trip for when business takes you to a city where a good friend is living.
8. Make the most of it
When in Rome, do as the Romans do. Explore local cafes in your neighborhood instead of your taking another blonde roast from the familiar Starbucks. Get out and visit museums and see the sights instead of watching the next Game of Thrones episode in your hotel room. It's hardly surprising that the top 3 activities during bleisure trips are: sightseeing, gastronomy (food) and culture (arts, museum, etc).

After all, you want to make the most of your time in the new city and that GoT episode will be waiting for you on the flight home.
9. Treat yourself
With bulky flight costs out of your way and off your budget, why not spoil yourself a bit on your bleisure trip? Upgrade to the deluxe penthouse suite. Splurge on the newest Michelin star restaurant. Treat yourself to a full spa day and personal masseuse. Book a tee-time at that PGA golf course. Whatever your poison, keep in mind that you may not be back that way again and you only live once!
10. Pack wisely
Obviously, packing is different for an overnight business trip, than for bleisure travel that might span nine days and include two weekends. The most difficult part is probably to decide whether to take carry-on luggage or check your bags. A simple solution might often be to opt for the smaller carry-on suitcase and give yourself more packing space by adding a backpack or business purse.

Pack versatile clothes that can pass for both business and casual and check out our best kept secrets for business packing like a professional. Finally, if there is no way to get around checking bags, make sure that it complies with your travel policy and, in the worst case, you can just pay the small fee for checked luggage yourself.
Checklist
Now that you know how to maximize your next bleisure trip, use this checklist during the planning stage to make sure you covered everything:
Have you given your boss and teammates a heads up that you're adding personal time to your business trip?
Are there any weekends and public holidays close to your travel date?
Can you utilize a few paid holidays to extend your stay?
Are there any places around your business destination that you want to visit?
What are the longest business trips on your schedule?
Can you bring your partner and do you have friends living in one of the upcoming business destinations?
What are the main sights to visit and cultural activities to do in your destination?
How much of your savings on flight costs do you want to add your travel budget?
Do you need to check your bags?
Can you help us think of a better word for this topic than 'Bleisure'?
Have we missed anything important? Let us know in the comments or holler at us on social media on Facebook, Twitter or Linkedin.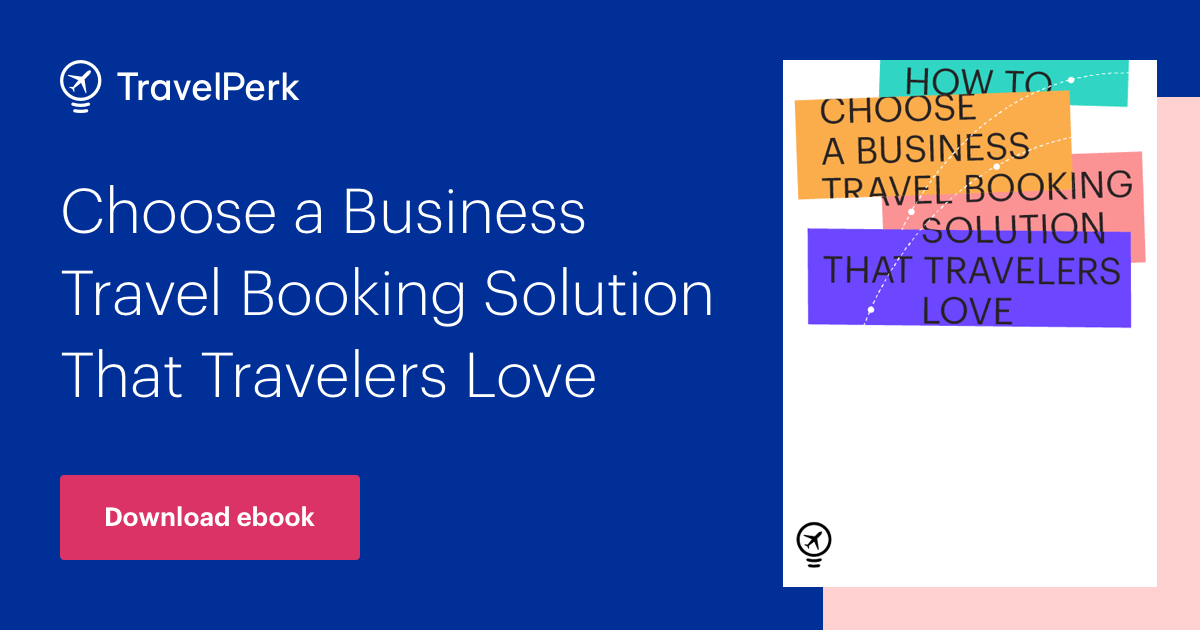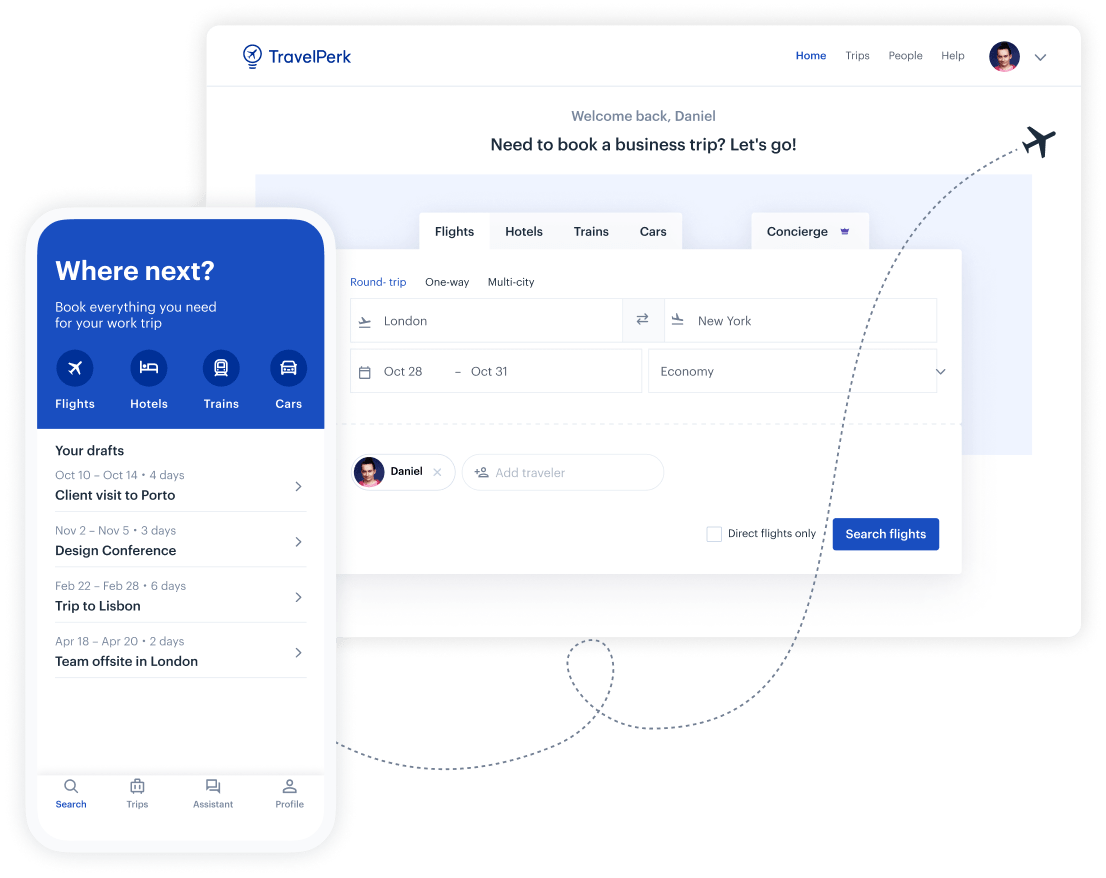 Make business travel simpler. Forever.
See our platform in action. Trusted by thousands of companies worldwide, TravelPerk makes business travel simpler to manage with more flexibility, full control of spending with easy reporting, and options to offset your carbon footprint.

Find hundreds of resources on all things business travel, from tips on traveling more sustainably, to advice on setting up a business travel policy, and managing your expenses. Our latest e-books and blog posts have you covered.

Never miss another update. Stay in touch with us on social for the latest product releases, upcoming events, and articles fresh off the press.