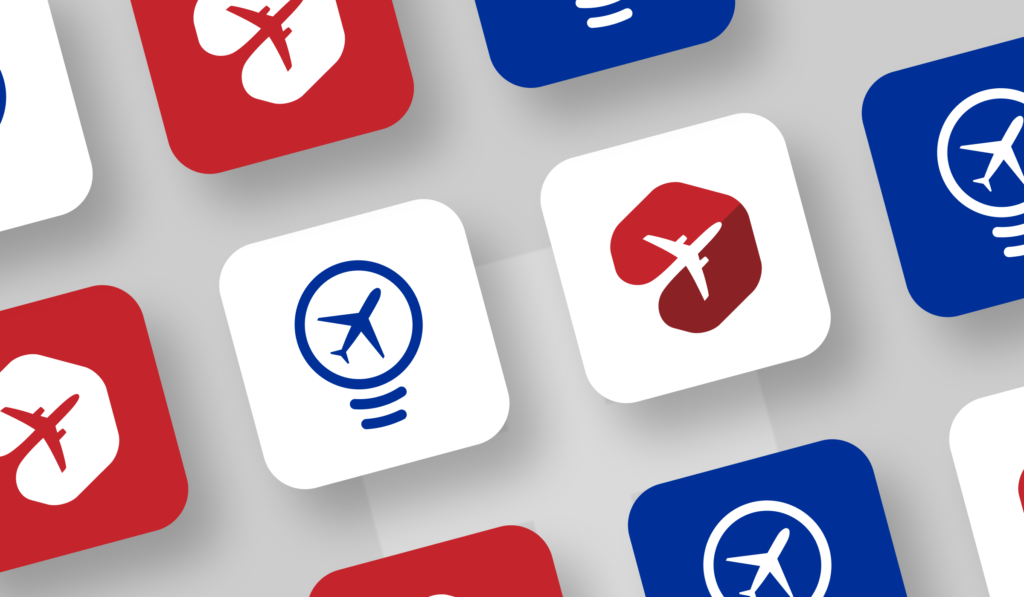 TravelPerk anchors US foothold with NexTravel acquisition
NexTravel handles business travel for more than 700 global clients, processing over 300,000 trips to date
The move is part of TravelPerk's strategy to dominate the global business travel market by growing and enhancing their product with this acquisition and more to come in the near future
TravelPerk also announces a partnership with Southwest Airlines® to support US growth and to deliver on TravelPerk's mission to provide unparalleled inventory
Chicago and Barcelona, Wednesday 13th January 2021: TravelPerk, the largest global travel management platform, has today announced the acquisition of US business travel platform NexTravel to support TravelPerk's ongoing expansion strategy in the US market. The acquisition will include NexTravel's customer base, technology, employees, inventory, and US market expertise.
NexTravel is a Santa Monica-based business travel management platform founded in 2013 by co-founders Wen-Wen Lam and Alexey Pakhomov, and launched in 2015 from Y Combinator. More than 700 business clients in the US - including companies such as Yelp, Stripe and Harry's - count on NexTravel to book, manage, expense and report employee travel, with over 300,000 trips processed on the platform to date. The acquisition will significantly increase the volume of US-based travel spend on the TravelPerk platform to new heights, helping the company to consolidate its position as an industry leader and emerge stronger from the pandemic, whilst setting it up as a force to be reckoned with in the US.
TravelPerk has focused on one thing in 2020 - overcoming the health crisis by providing innovative solutions for travel in a COVID and post-COVID world. The company spent 2020 increasing its customer base and future-proofing products to help users navigate the complex travel environment catalyzed by the pandemic. TravelPerk has been continuously improving existing products like FlexiPerk, and also released new products this year including the standalone TravelSafe API, which makes real-time data on Covid-19 travel restrictions available to the whole travel sector.
NexTravel is TravelPerk's second and largest acquisition, following the integration of risk management startup Albatross in July 2020. It is part of TravelPerk's strategy to keep getting stronger by acquiring other companies and integrating their expertise and talented teams to build long-term growth.
TravelPerk is also announcing a game-changing partnership with US-based Southwest Airlines®, in yet another push to provide the best business travel management experience to its U.S. customers. Existing clients will now be able to access Southwest Airlines's full inventory for booking domestic flights in the US.
Avi Meir, CEO and co-founder of TravelPerk, commented:
"Our primary goal this year has been to meet our customers' changing needs in business travel as they navigate the unique challenges created by Covid-19. Despite the temporary slowdown in travel worldwide, we have been able to invest significantly in our products and technology and move quickly to strengthen our offering, giving us a great platform for continued growth in our priority markets, particularly the US.
"The US has been an important market for TravelPerk for some time, but we're now more committed than ever to growing our presence here. The acquisition of NexTravel will accelerate our growth in the US, doubling the size of our team on the ground and adding significantly to our clientbase and in-market expertise. This is another important milestone in TravelPerk's global growth and we are excited to bring our combined offering to market."
Wen-Wen Lam of NexTravel:
"NexTravel and TravelPerk share the same core mission: giving travel managers and travelers worldwide a unique travel experience. Now more than ever, we know travel managers need visibility and control, while travelers want to feel supported, safe and secure.
"By joining forces with TravelPerk, we'll be able to bring a world-class booking experience to our customers and extend their international capabilities. We can't wait to continue the great work alongside their team in setting new standards for the industry."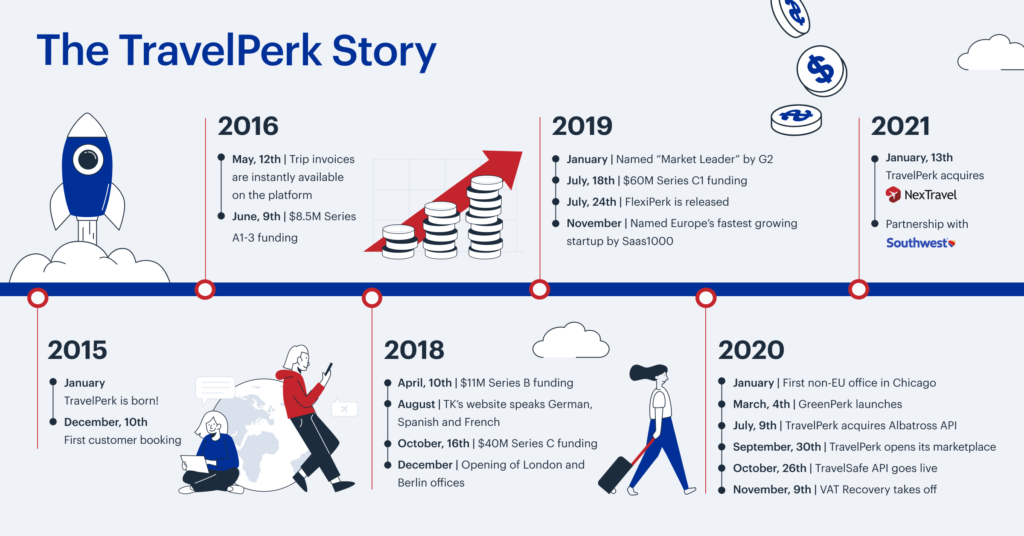 About TravelPerk
TravelPerk is the next-generation business travel platform pioneering the future of business travel. TravelPerk's all-in-one platform gives travelers the freedom they want whilst providing companies with the control they need. The result is saved time, money, and hassle for everyone.
TravelPerk has the world's largest travel inventory alongside powerful management features, 24/7 customer support, state-of-the-art technology and consumer-grade design, all of which are enabling companies and organisations worldwide such as Share Now, Algolia, GetYourGuide, The Robbins Company, Glovo, USA Wrestling and Lightspeed, to get the most out of their travel.
Backed by world-class investors like Kinnevik, Target Global, Felix Capital, Spark Capital, Heartcore, LocalGlobe, Amplo, 14W—investors in some of the most disruptive companies in tech including Zalando, Slack, Trello, Twitter, Farfetch and Delivery Hero — TravelPerk is reinventing business travel with an end-to-end solution that works.