An API to bring back travel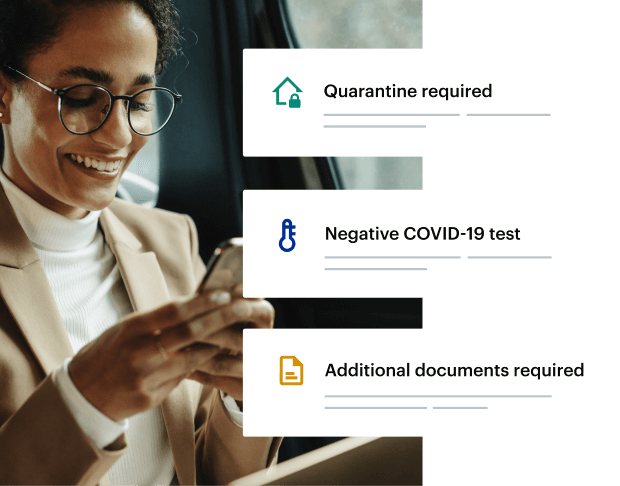 An API to bring back travel
Address travelers' doubts with an API that delivers real-time information at the right time. The TravelSafe API sends verified up-to-date travel restrictions and requirements, COVID-19 transmission levels, and local guidelines to your customers when they need it most.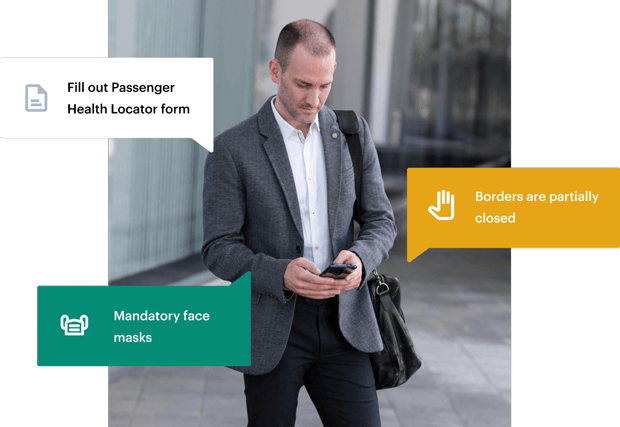 Integrate travel safety updates in your product
Planning travel can be a stressful ordeal without the proper support and facts to hand. No matter your product, TravelSafe API pulls reliable updates directly into your interface. This gives travelers the guidance and confidence they need to book their trip with you and stay in the know about any changes.
Speak with an expert
Discover how TravelSafe API can feed real-time travel changes into your customer journey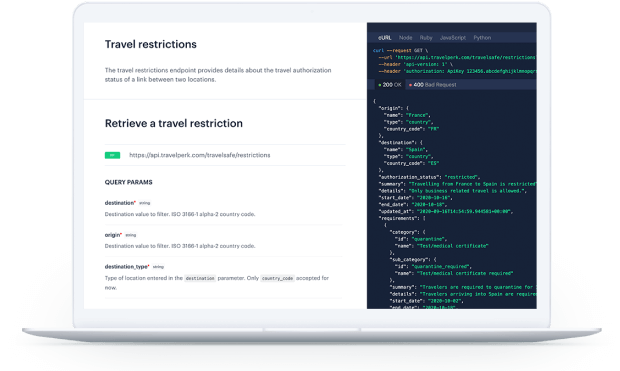 Clean APIs that developers love
We know first-hand how challenging it is to source reliable, accurate travel safety information—so we built it ourselves. Our comprehensive, self-serve API docs are ready to use, so you can get up and running quickly.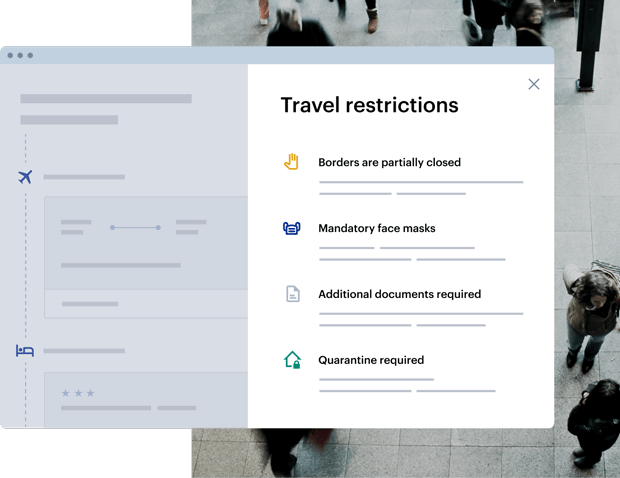 Increase booking conversion
As countries begin to lift travel bans and search volumes pick up, providing clear travel information at these crucial stages during the booking flow is proven to positively impact your conversion and bottom line. We've seen it first-hand with TravelCare, the solution we built for our product with this API.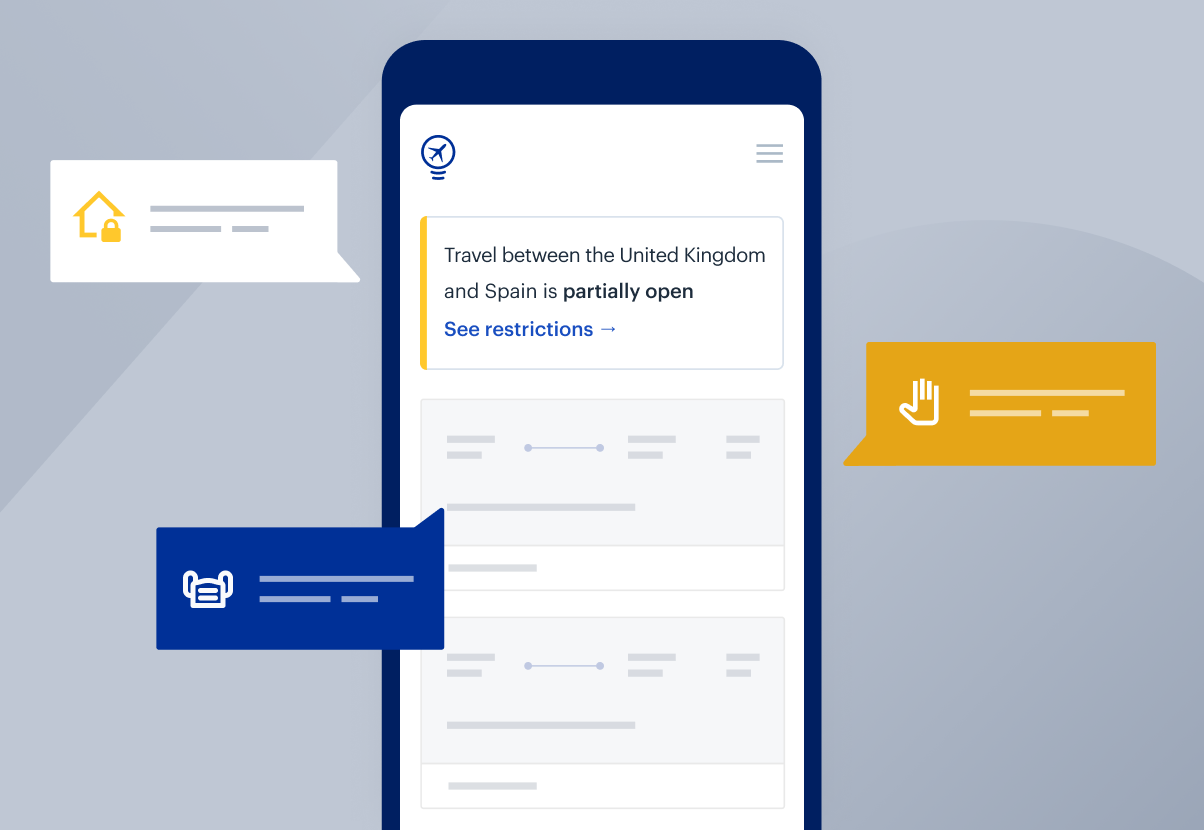 Reduce operational costs
Lessen the impact travel restrictions have on your support team. Displaying these clear updates helps travelers self-serve and cut down any potential back and forth with customer service. When extra help is needed, your team have all the information readily available to handle queries efficiently.