Incentive travel programs are powerful tools for delivering exceptional experiences to outstanding employees -- and your top performers deserve the top incentive trip destinations.
As a travel manager, you know that incentive trips are not just vacations, but incredible rewards for hard-working team members that fuel employee satisfaction, loyalty, and performance. But how do you choose between bustling cities, seaside getaways with pristine beaches and captivating blue waters, and serene retreats?
From sun-kissed sand beaches and majestic mountains to enchanting islands and breathtaking national parks, we take a look at a range of the best incentive trip locations, highlight the best activities in each location, and the best time to visit to help you plan your company's next getaway.
15 of the best incentive trip locations
1. Santorini, Greece
Santorini is a unique Greek island renowned for its whitewashed buildings, iconic blue-domed churches, and unforgettable sunsets -- plus, Santorini is the only inhabited caldera in the world.
The island's rich history, fascinating architecture, and breathtaking views make Santorini the perfect setting for an incentive trip that promises unforgettable experiences.
Activities: Explore picturesque villages like Oia and Fira, savor local wines in vineyards and wineries, relax on volcanic beaches, and witness unforgettable sunsets.
Best time of year to visit: April to October for warm weather and less crowded streets.
2. Amalfi Coast, Italy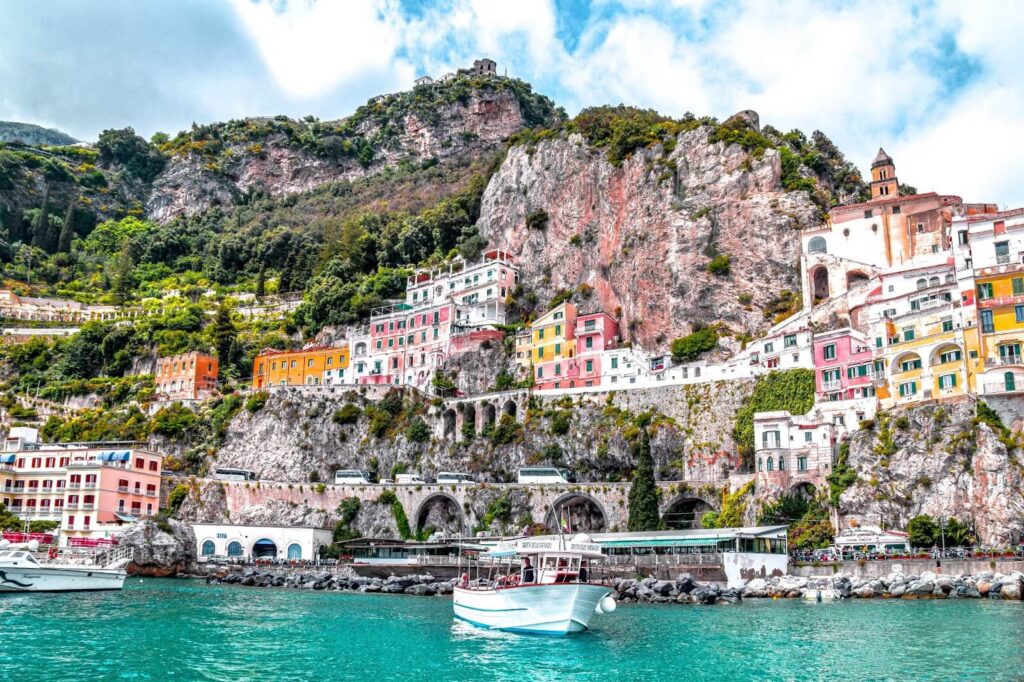 The Amalfi Coast is a scenic Italian region known for its dramatic cliffs, colorful coastal towns, and Mediterranean charm. From the famous Amalfi lemons to some of the freshest seafood available in the world, this region is a huge hit amongst food enthusiasts.
Offering a mix of natural beauty, cultural heritage, gourmet cuisine, and serene beaches, The Amalfi Coast is a great backdrop for any incentive trip.
Activities: Visit the charming towns of Positano and Ravello, enjoy authentic Italian dishes, explore historic sites like Pompeii, hike along coastal paths and mountain trails, and take boat tours to nearby islands.
Best time of year to visit: May to September for warm weather.
3. Big Sky Resort, Montana, USA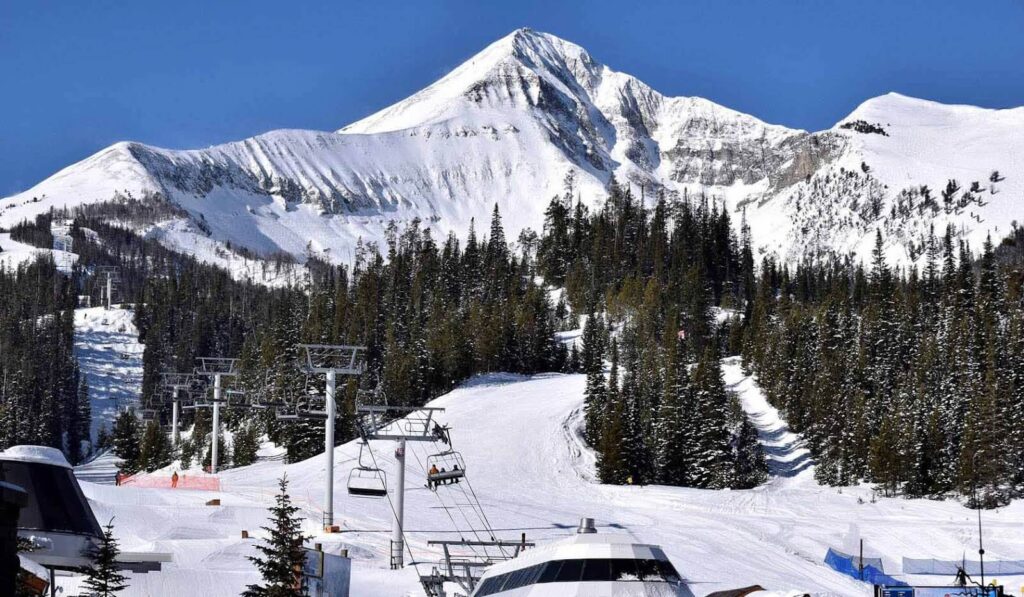 Nestled in the Greater Yellowstone Region, Big Sky Resort delivers a treasure trove of different mountain experiences. Far from just a ski resort, Big Sky offers a variety of activities and several different accommodation choices to suit everyone.
Plus, with over 30 nonstop flights connecting more than 25 destinations, Big Sky is the most connected mountain resort in the USA.
Activities: Zipline tours, guided hikes, nordic skiing, snowboarding, mountain biking, and scenic lift rides. Plus, enjoy the resort's complimentary pool, hot tub, and fitness center.
Best time of year to visit: The winter season is a popular time for skiers, while summer and spring are best for hiking and outdoor activities.
4. Prague, Czech Republic
Prague, the capital city of the Czech Republic, is steeped in history, offering a mix of old-world charm and a bustling cultural scene. The city is perfect for history buffs and those interested in Romanesque, Gothic, Renaissance, Baroque, and Rococo architecture.
The historic center of Prague is a UNESCO World Heritage site that will transport visitors back in time with its cobblestone streets and incredible buildings. Throughout the historic center are several landmarks including the Municipal House, the Grand Powder Tower, and the Jewish Quarter.
Activities: Explore Prague Castle and the historic Old Town Square, walk across Charles Bridge, visit the astronomical clock, and enjoy traditional Czech cuisine.
Best time of year to visit: May to September for warmer weather.
5. Four Seasons Resort and Hotel, Mexico City
The Four Seasons Hotel in Mexico City offers a high-end, luxury resort in a bustling metropolis. Set in hacienda-style property with a fountain courtyard, the Four Seasons Hotel is also home to serene gardens, a fire pit area, and singing birds.
Service is tailored to each guest for a highly-personalized experience, guests are provided with world-class dining options, and guests can take advantage of a tequila and mezcal bar and a health club.
The five-star luxury hotel is also located close to Chapultepec Park, and there are plenty of bars, restaurants, cafes, galleries, and designer boutiques within a five-minute distance.
Activities: The hotel can arrange balloon rides over the Teotihuacan pyramids, organize forest picnics, plan excursions to Oaxaca, and arrange private art and architecture tours.
Best time of year to visit: October to April for milder weather.
6. Malta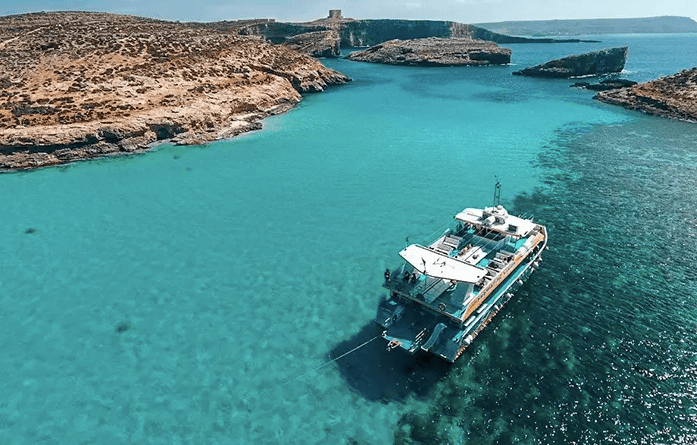 Malta, a small archipelago in the Mediterranean Sea, is known for its rich history, stunning coastline, and natural beauty.
With a variety of fascinating historical sites, charming villages, and vibrant cultural festivals including the Valletta Carnival and the Malta International Arts Festival, employees will be able to immerse themselves in the local traditions, music, and performances.
Activities: Explore the UNESCO-listed capital city of Valletta, ancient temples like Ħaġar Qim and Mnajdra, and the fortified city of Mdina. For those who want to up the ante, Malta offers great hiking routes, diving experiences, and natural wonders like the Blue Grotto and Dingli Cliffs.
Best time of year to visit: The best time to visit Malta is during the spring and autumn seasons.
7. Reykjavik, Iceland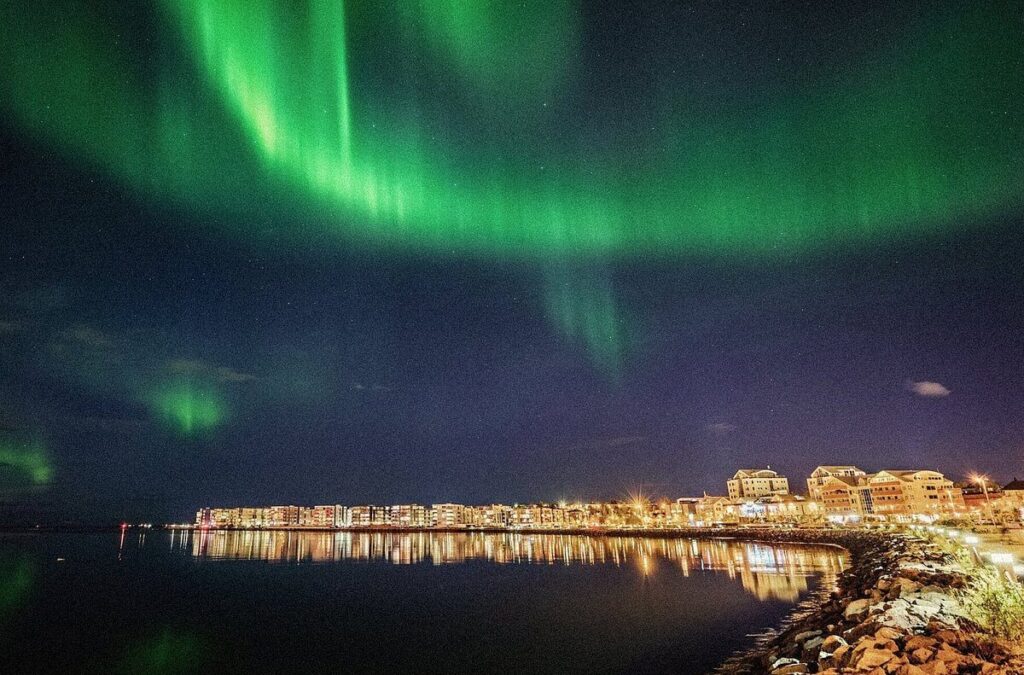 The largest city in Iceland, Reykjavik is also the gateway to Iceland's breathtaking natural wonders. The city's unique geology and untouched beauty make it one of the top incentive travel destinations in Europe.
It's a perfect destination for employees who will delight in outdoor and adventure activities and enjoy the city's vibrant culture.
Activities: Explore waterfalls, visit geothermal hot springs, take in the dramatic landscapes, explore ice caves, witness the Northern Lights, and bathe in the famous Blue Lagoon.
Best time of year to visit: The summer months from June to August provide longer daylight hours and milder temperatures for outdoor activities.
8. Vancouver, Canada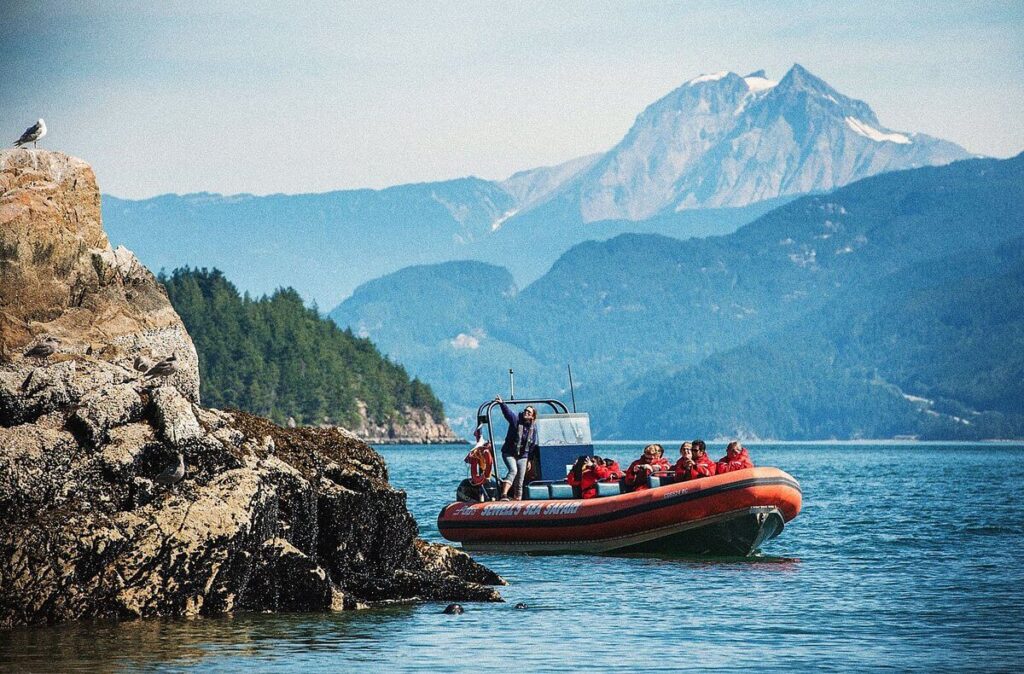 Sat between mountains and the Pacific Ocean, Vancouver offers a perfect blend of urban sophistication and natural beauty.
The city offers a range of outdoor activities, a thriving culinary scene, beautiful beaches, glacial lakes, and lush forests for a well-rounded incentive trip experience.
Activities: Explore Stanley Park, visit the vibrant Granville Island Public Market, and take in breathtaking views from Grouse Mountain. Take part in outdoor activities including hiking, biking, and kayaking.
Best time of year to visit: Vancouver's generally mild climate throughout the year makes it an attractive destination for incentive trips all year round.
9. Phuket, Thailand
Phuket is famous for its sandy beaches, crystal-clear waters, and vibrant culture. With its stunning beaches, warm hospitality, and a plethora of water activities
The island's pristine beaches create an idyllic setting for an incentive trip, but visitors can also indulge their adventurous sides with visits to the island's many temples and elephant sanctuaries, and enjoy the lively nightlife scene.
Activities: Explore the streets of Patong, relax on the powdery sands of Kata Beach, and relax on Phang Nga Bay. For water-based activities, visitors can enjoy snorkeling, scuba diving, and island-hopping to the Phi Phi Islands.
Best time of year to visit: The dry season from November to April is the ideal time to visit Phuket.
10. Las Vegas, Nevada, USA
The glitz and glamour of Las Vegas is a huge draw for visitors and makes the city a top incentive trip destination. Also known as the entertainment capital of the world with its countless casinos, extravagant shows, and vibrant nightlife, Las Vegas offers an experience unlike any other.
For those who don't want to try their luck in the casinos, the location is great for a day trip to the Grand Canyon, kayaking on the Black Canyon, and visiting the Valley of Fire National Park.
Activities: Visit world-class casinos like Caesars Palace, indulge in shopping malls and fine dining restaurants, and try out attractions like the High Roller observation wheel.
Best time of year to visit: Las Vegas can be visited year-round, but spring and fall offer milder temperatures.
11. Queenstown, New Zealand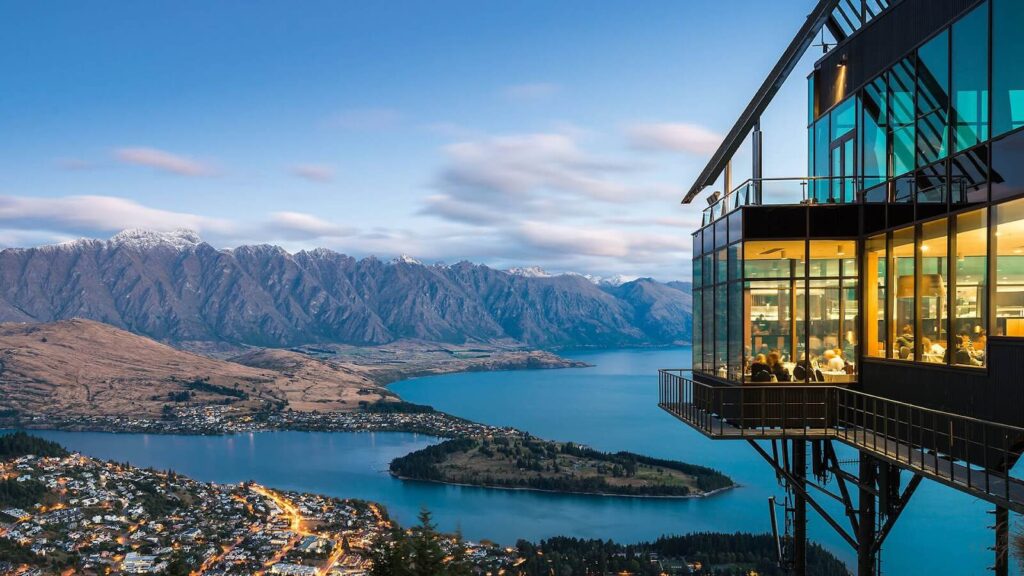 Queenstown is a resort town with stunning landscapes, glacier-fed rivers, and ancient forests. As well as adventurous activities like ziplines, jetboating, and skydives, visitors can also enjoy the clear mountain air, visit nearby fjords, or unwind at the numerous luxurious spas and wellness retreats.
Activities: Experience bungee jumping, skydiving, and jet boating, or take a cruise on Lake Wakatipu. The town has a vibrant dining and entertainment scene, with a wide range of restaurants, bars, and boutique shops.
Best time of year to visit: The best time to visit Queenstown is during the summer months from December to February for milder temperatures.
12. Punta Cana, Dominican Republic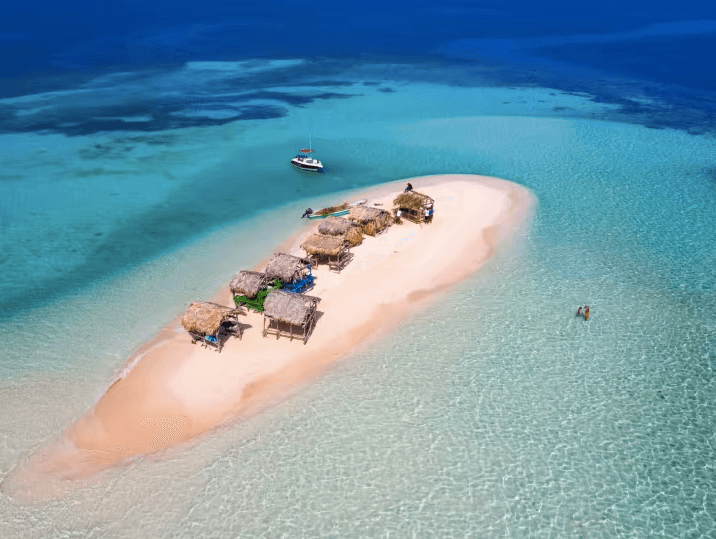 Punta Cana is a tropical paradise in the heart of the Caribbean. Luxurious, all-inclusive beach resorts are dotted around the town surrounded by a vibrant atmosphere.
As one of the best Caribbean destinations, Punta Cana offers relaxation, adventure, and luxury all in one place.
Activities: Relax on Bavaro Beach, go snorkeling or scuba diving in the coral reefs, or enjoy luxury spa treatments. Visitors can also visit championship golf courses, go on catamaran cruises, and zip line adventures.
Best time of year to visit: The dry season from December to April is the most popular time to visit.
13. Yosemite National Park, California, USA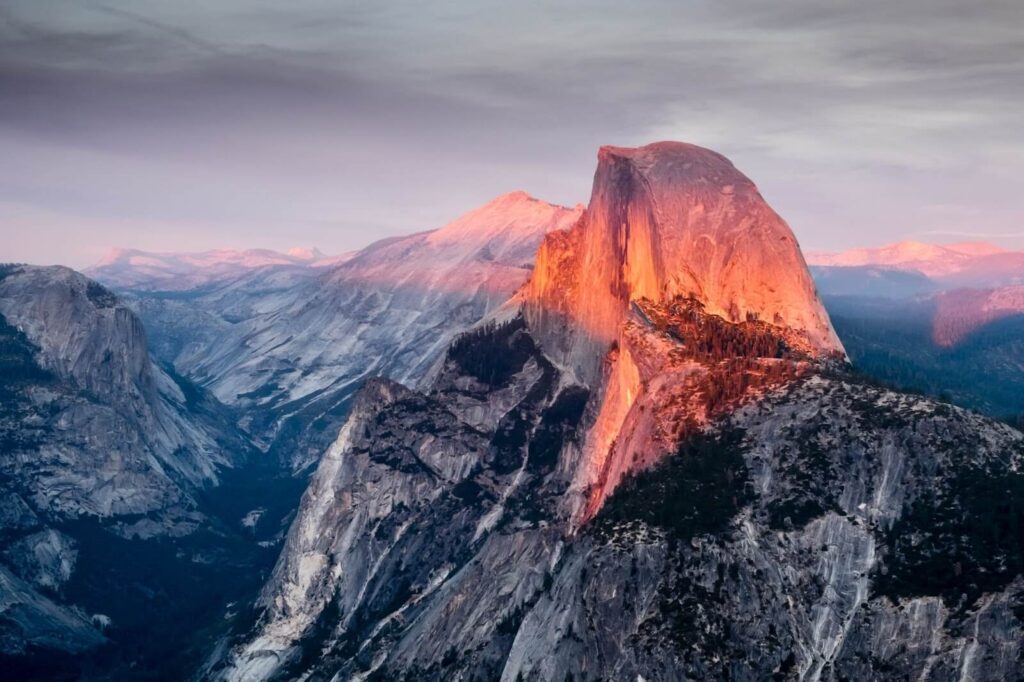 Yosemite National Park is renowned for its awe-inspiring landscapes and natural wonders. Located in the Sierra Nevada mountains of California, Yosemite offers granite cliffs, cascading waterfalls, and ancient giant sequoia groves.
Explore the iconic sights of El Capitan and Half Dome, hike along picturesque trails, and take in the beauty of Yosemite Valley.
Activities: Visitors can indulge in wildlife spotting, camping, rock climbing, and stargazing. Yosemite's rivers and lakes are also perfect for swimming, fishing, and rafting, while white water rafting is available on the Merced River, just outside the park.
Best time of year to visit: The best time to visit is during the spring and fall months when the weather is mild.
14. Six Senses, Douro Valley, Portugal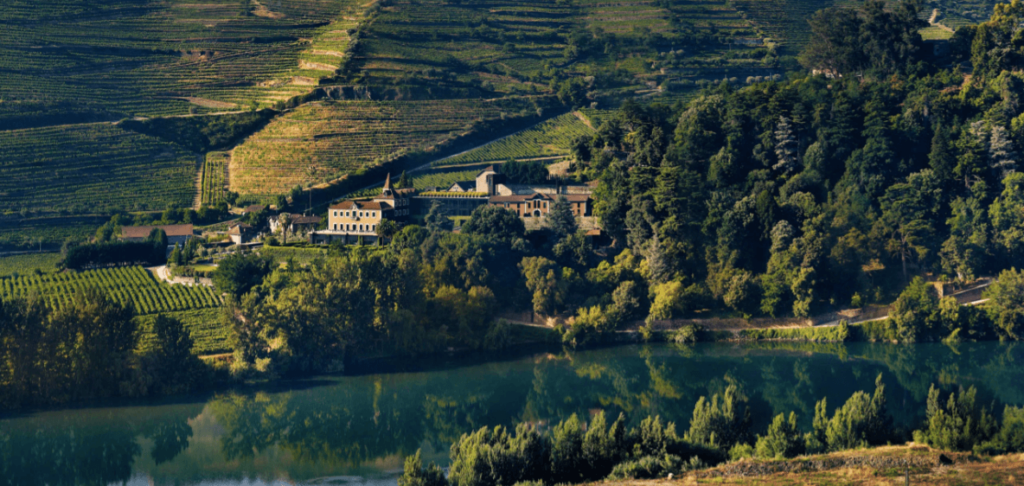 The Six Senses Douro Valley hotel and spa in Portugal is nestled among vineyards and hills with views of the terraced vineyards of the UNESCO World Heritage site, Douro Valley.
Surrounded by breathtaking landscapes, the hotel offers rejuvenating spa treatments and wellness programs, an infinity pool, farm-to-table cuisine, and experiences such as tile painting and water sports.
Activities: Tour vineyards, attend wine tastings, and take scenic walks, bike rides, or boat trips along the river.
Best time of year to visit: The Douro Valley's beauty changes with the seasons, making it a perfect destination to visit throughout the year.
15. Balearic Islands, Spain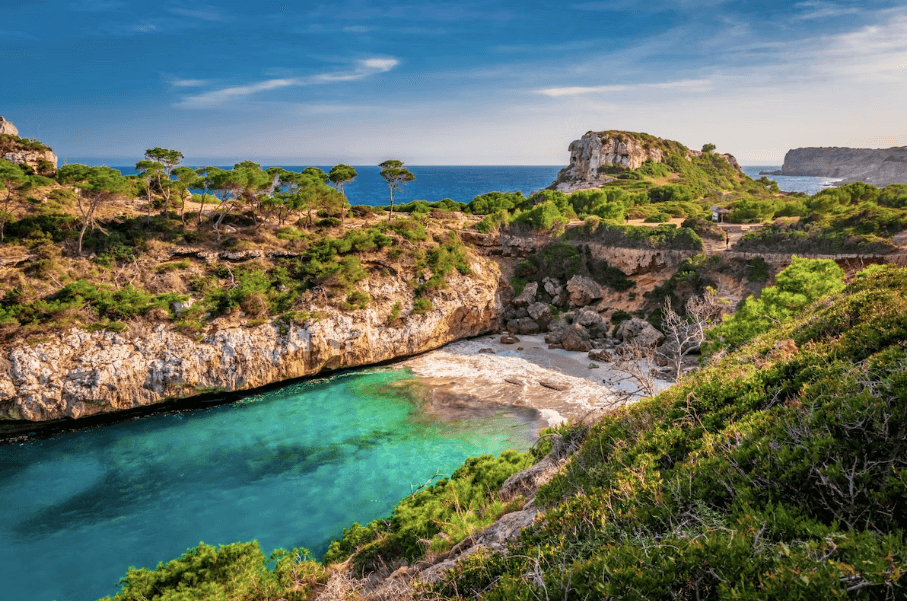 Each as beautiful as the next, the Balearic Islands comprise Mallorca, Menorca, Ibiza, and Formentera. Famous for stunning beaches, crystal-clear turquoise waters, and vibrant nightlife, the islands are one of the best incentive trip destinations.
Each island has its unique charm, and as well as renowned gastronomic excellence, the islands also boast a wealth of health retreats, iconic landmarks, and outdoor adventures.
Activities: Visit unspoiled beaches and historical sites, enjoy the unmatchable nightlife, indulge in water sports, take a sailing trip, and feast on the local Mediterranean dishes.
Best time of year to visit: April to May and September to October for warm, mild weather.
Let us help you choose the best incentive trip location for your top-performing employees
With so many great options for incentive trip destinations, it can be challenging to decide where to go next -- will it be Hawaii, Costa Rica, or New York?
If you want to make the whole process of booking incentive trips easier, TravelPerk can help. We're experts in organizing hassle-free incentive trips, from sourcing the perfect location to handling travel arrangements and accommodation. If you need help booking and managing your company's incentive trips, request a demo today to discover how TravelPerk takes care of everything, so you can focus on creating memorable experiences for your team.