The tech ecosystem in Miami is rife. Whether you're looking for a one-day, micro expo experience for entrepreneurs or fully-fledged week-long expos, Miami is covering tech advancements as well as some of the top tech hubs in northern America.
For this article, we've rounded up the top ten startup and enterprise tech events you'll need on your calendar in 2023. Enjoy!
Top 10 tech conferences in Miami in 2023
1. Miami Tech Summit: an exclusive event for tech and policy leaders
When you see that Keith Rabois is a keynote speaker, you shouldn't need any convincing. The Miami Tech Summit is packed with insights. It will be covering "questions facing tech policy makers in the U.S. and throughout Latin America''—a huge topic with the recent increase in cybercrime and AI. It's worth noting this summit is invitation only, but even if you can't get on the list, the coverage will be well worth the watch.
2. eMerge Americas: transforming Miami into a global tech hub
It's a throw-up in 2023 between React Miami and eMerge Americas, as the pair fall on the same date, both hosted during the heat of Miami tech month. eMerge Americas rounds up tech visionaries, VCs, and entrepreneurs for a series of game-changing sessions, workshops, exhibits, and plenty of networking opportunities.
3. The Music and Tech Conference: digital transformation in the music industry
This is a great event for University of Miami students; it's free! The intimate event promises to harmoniously tie together music and technology. With worldwide recorded music revenue currently sitting at $28.8 billion, there's already so much it can achieve with technology in hand. This two-day event will bring together around 250 experts to discuss the music industry's transformation through tech. 
TravelPerk's Meetings & Events team can help you book venues and get exclusive discounts on group travel
4. Infobip's Shift Conference: Europe's most popular developer conference crosses the pond
Developers, software engineers, founders, tech entrepreneurs, product owners and managers, this event is for every stakeholder in the technology industry. It's helping to make the city of Miami an emerging tech hub, while keeping the relaxed vibe that Miami is so famous for. Learn from, and meet, thousands of diverse tech heads in this unique one-day event.
5. DigiMarCon Florida: the digital marketing, media, and advertising conference
This two-day event promises to help tech marketers discover how to survive and thrive in a rapidly-evolving tech world. Covering everything from big data to little ideas that made a big impact. You'll be able to learn from experts from Adobe, Sage, SAP, and more. Topics include: Growth Hacking, Data Science and Big Data, Personalization & Privacy, and all things revolving around digital marketing with tech.
6. Fintech Growth Summit: where fintech and growth meet
An intimate two-day event flooded with fintech and growth experts who will guide you through challenges and growth solutions around payment processing, fraud and risk management, lending, NFTs, and so much more. With speakers from Reddit, PayCaddy, and Belo App, this is one you won't want to miss if you're in fintech. 
7. Testing United Conference: aimed at all levels of testers
One for every type of tester, Testing United Conference promises to combine talks for testing leads through to testing consultants. This unique conference will be touring: Bratislava, Vienna, and Prague, as well as Miami. So, if you miss it in one location, you can catch it elsewhere. This year's theme will unpick the tester's place in the Universe, Metaverse, and beyond.
8. Data Science Salon Miami: AI & Machine Learning in the Enterprise
If there's one thing we can't get enough of this year, it's machine learning and AI. The possibilities of this technology are seemingly endless and this 350-person event promises to curate data science experts to share best practices, exciting case studies, technical talks, workshops, and action points you can walk away with and implement into your own technology. The session will also be live-streamed if you can't attend in person.
9. Tech Beach Retreat: technology, entrepreneurship, and investment
Forget Miami Tech Month; now it's all about Miami's Tech Beach Retreat! This retreat is set up to be a trailblazing experience combining some exciting talks from knowledge at Lightship Capital, CIC, Stoovo, Atomic, and more. You won't find an event quite like this one. Take your pick from the different packs: ranging from one-day passes all the way through to packs including accommodation, food, cocktails, and special events!
10. CIO/CISO Miami Summit: IT and Security Strategy to Accelerate Business
A much-needed event born from the ever-evolving IT and security needs that rose through the pandemic. This event is perfect for CIOs, CISOs, and senior tech executives looking to not just survive and keep up with emerging tech trends, but thrive and seize the opportunities they offer. Expect speakers from the likes of SIRVA, ESG, and Ericom, to guide you through cybersecurity, managing technology risks, and seizing positive opportunities emerging in the market.
We'll see you in Miami, Florida!
From Fort Lauderdale to Coral Gables to Miami Dade; South Florida seems to have it all this year. Whether you're looking for a small-time meetup, a booming technology conference, or an interactive Zoom webinar, Miami is housing technology events that will excite any CTO.
So, take your pick from some of the hottest tech events Florida has to offer, and get yourself booking—because many of these tickets will sell out fast. Remember, you'll often be able to nab early bird pricing, which makes a big difference to your budget—especially if you plan on attending a few of these events this year. Enjoy Miami!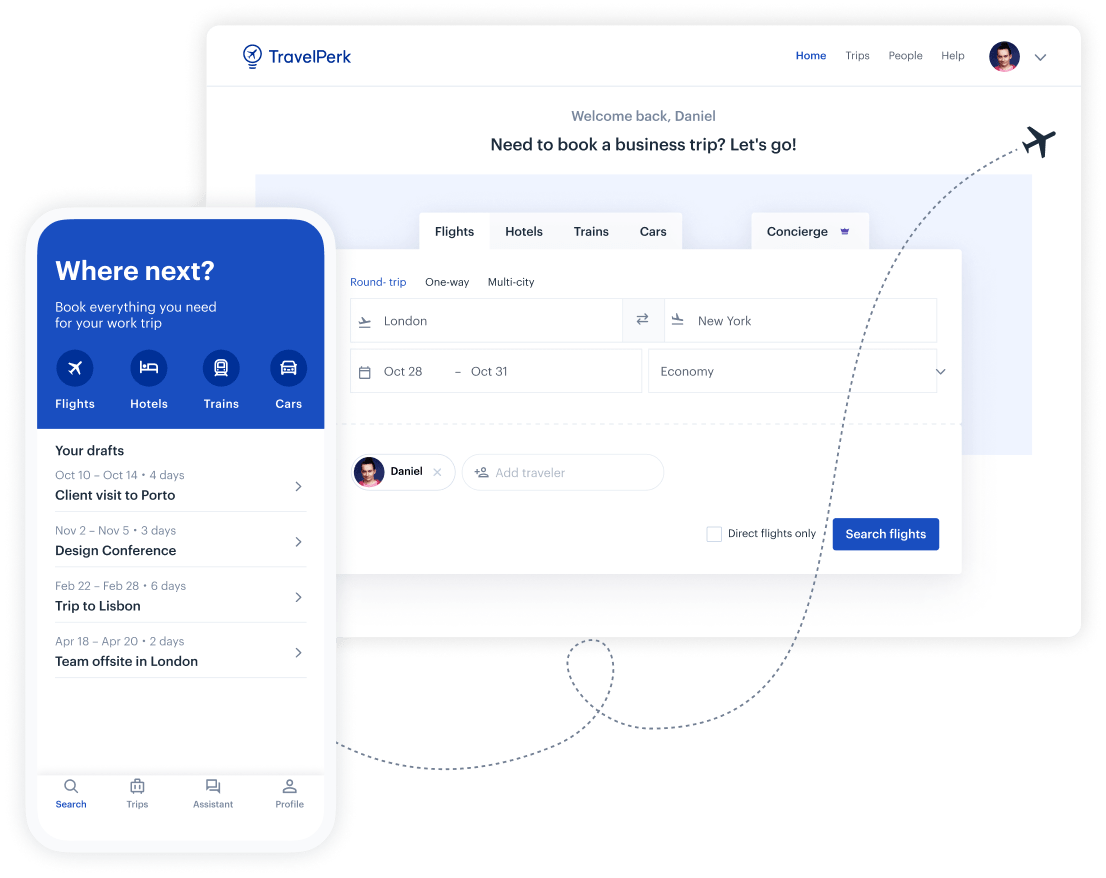 Make business travel simpler. Forever.
See our platform in action. Trusted by thousands of companies worldwide, TravelPerk makes business travel simpler to manage with more flexibility, full control of spending with easy reporting, and options to offset your carbon footprint.

Find hundreds of resources on all things business travel, from tips on traveling more sustainably, to advice on setting up a business travel policy, and managing your expenses. Our latest e-books and blog posts have you covered.

Never miss another update. Stay in touch with us on social for the latest product releases, upcoming events, and articles fresh off the press.