Hi everyone! March sees us making continued progress on the road toward the end of the quarter. Let's start with some new partnerships in the meeting space, event & community management, and more.
The latest marketing partnerships include:
WeWork
PriorityPass
Nectios
Air-Doctor
Get your teams together while working remotely
Let your employees enjoy the freedom of having space whenever they need it. Work from near home, at multiple locations, or in new cities.
WeWork
We've teamed up with WeWork to bring you a special discount on WeWork All Access, a monthly membership that unlocks hundreds of convenient workspaces, giving you access to professional spaces and amenities close to home and around the world.
👉 What is in for TravekPerk's clients?
Special Discount: Sign up to TravelPerk and enjoy 50% off monthly membership fees for six months. Learn how to get the discount here
*Terms apply*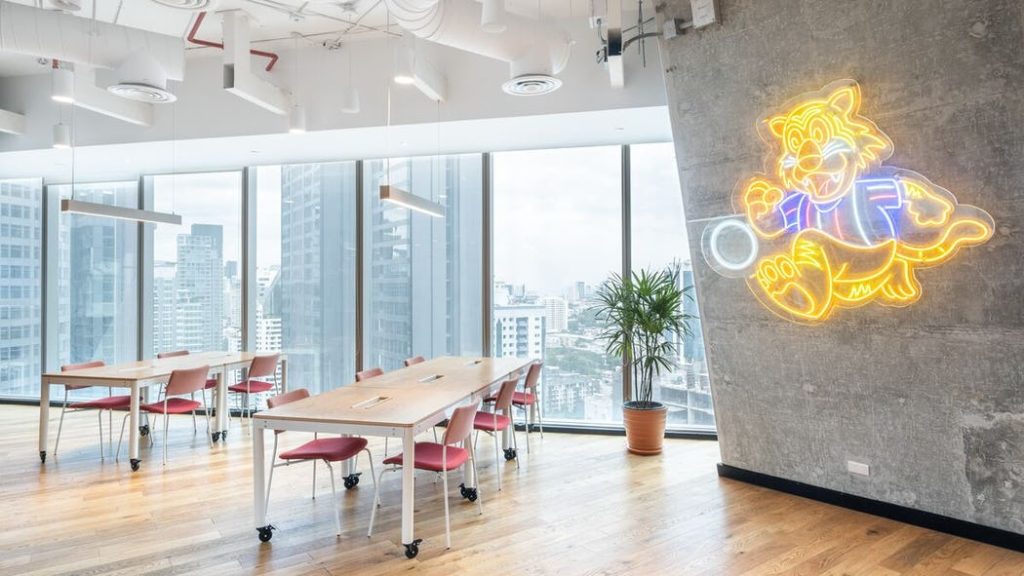 About WeWork
WeWork is a global leader in flexible space solutions, providing businesses of all sizes with the space, community, and services they need to run and grow their business. With hundreds of locations in more than 100 cities, WeWork delivers flexible space solutions to members across the world.
Gives travellers access to airport lounges regardless of class of ticket or airline
Priority Pass
Provide access to your employees to over 1300 airport lounges and experiences worldwide and a choice of three annual membership plans to suit customers' particular travelling needs.
👉What's in for TravelPerk clients?
Special Discount: Save up to 30% on the first year's membership with the choice of three membership plans.
Learn how to get the discount here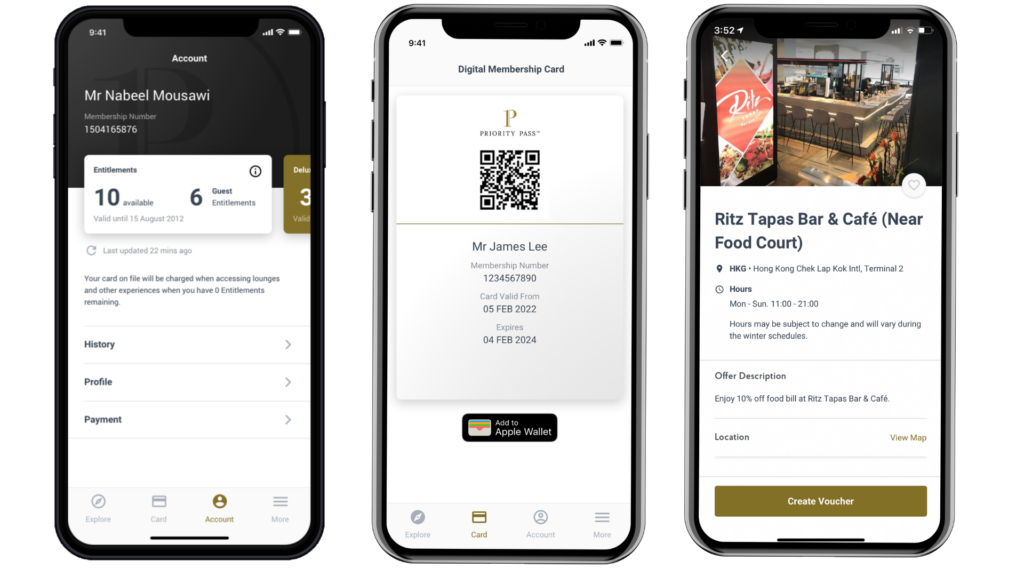 About Priority Pass
The largest on-demand network of workspaces to meet your teams' every need. Designed to fit Priority Pass is the original and leading airport lounge and experience program providing travellers with lounge access worldwide for almost 30 years.
Create a virtual community for your company and organize memorable events
Forget about using different platforms for every need. Unify all your tools and save time and gain agility in your day-to-day.
Nectios
We've teamed up with Nectios to help our clients turn their events into memorable experiences. Take a step into the future of B2B communication and stay connected with your audience. Keep your event space open so your attendees can replay and consult the content you offered.
👉What is in for TravelPerk clients?
Special discount: 15% discount on all Nectios products.
Learn how to get the discount here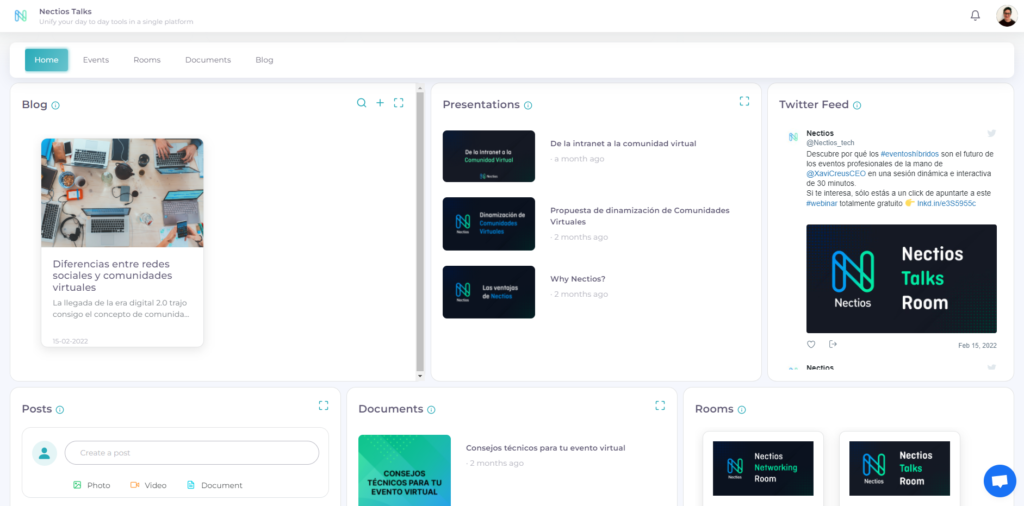 About Nectios:
Nectios is a multimodular platform that allows each company to create virtual & hybrid events and its personalized virtual community. No matter what kind of event you are planning, they will help you make it unforgettable. Create a virtual space 100% customized and build a community thanks to the interaction features.
Keep your workforce safe while traveling for business
Help travelers find a doctor while abroad. Schedule an appointment with one of the thousands of trusted and licensed medical professionals in countries across the world.
AirDoctor
We've teamed up with Air Doctor to provide our clients a solution for medical assistance and prescriptions 24/7 wherever they are in the world. Find a medical professional in your immediate area or schedule an online doctor visit.
Learn more about AirDoctor here
About AirDoctor:
Air Doctor is an app where international travelers can find a medical professional in their immediate area or schedule an online doctor visit. Avoiding an emergency room visit. Air Doctor works with most major insurance providers. If a traveler pays out of pocket Air Doctor will save all the paperwork for the traveler to then be reimbursed upon return.
Take your business travel management to the next level by integrating our partners into your platforms or workflows. Our open marketplace grew 5x in 2021, and now you can view and manage all your travel-related expenses in one place. Send approvals and manage your users with some of the top integrations out there, like Rydoo, Emburse, BambooHR, OneLogin, and more.
Give the travelers the freedom they want, while you are keeping the control you need for your business with TravelPerk.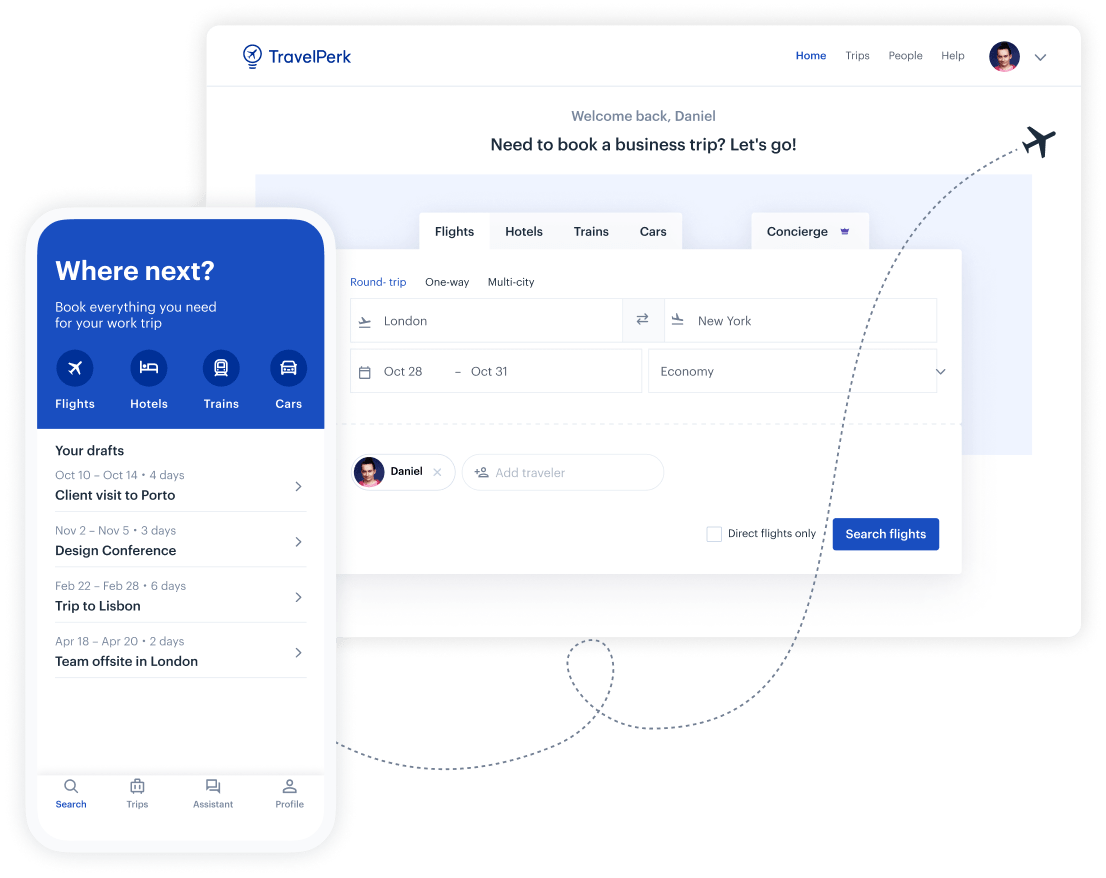 Make business travel simpler. Forever.
See our platform in action. Trusted by thousands of companies worldwide, TravelPerk makes business travel simpler to manage with more flexibility, full control of spending with easy reporting, and options to offset your carbon footprint.

Find hundreds of resources on all things business travel, from tips on traveling more sustainably, to advice on setting up a business travel policy, and managing your expenses. Our latest e-books and blog posts have you covered.

Never miss another update. Stay in touch with us on social for the latest product releases, upcoming events, and articles fresh off the press.