The roaring 2020s will be the home stretch of the 2030 Agenda. As we enter the last 10 years before our deadline to meet the Sustainable Development Goals, now is a good time to look at all the ways we can help achieve them.
Even before the outbreak of the coronavirus pandemic, sustainable travel was a hot topic in the industry. People on the move play a really important role in achieving the SDGs—particularly those to do with climate change and environmental impact.
Whether you're traveling for business, developing your company's business travel policy, or planning trips for others, there's a lot you can do to make a difference. As business travel resumes in the wake of the COVID-19 health crisis, let's have a look at how your company can go back to traveling for business in a sustainable way.
See how to offset your carbon emissions from business travel
Here are a few travel tips on how to incorporate sustainability into business travel:
1. Offset your carbon footprint
Give back to the environment for every tonne of C02 your business travel emits with GreenPerk. At €10 per tonne of C02, your carbon offsets can help NGOs like atmosfair finance energy efficiency projects around the world.

2. Don't print your travel documents
Airports and hotels worldwide accept digital tickets, boarding passes, booking confirmations, and more. Implement a "no-print" travel practice in your company to encourage traveling employees to go digital. Plus, using contactless technology is a great way to maintain social distancing measures and avoid common-touch spaces.
3. Behave responsibly in hotels
Many hotels now ask you to put your towels in a specific place if you would like them washed and replaced. You also need to ask if you would like your sheets changed during your stay. Encourage your traveling employees to observe these practices and only change these amenities when needed.
4. All the cool kids drive electric
Hire an electric car! Use TravelPerk's car booking service and choose an electric car to minimize your carbon footprint. Include electric cars in your company travel policy so your travelers can have a positive impact on the global and local environment.
5. Use car-sharing apps & public transport
You can also consider using the car-sharing economy if it's available at your destination to decrease carbon emissions. Public transport is another great way to minimize the negative impact that mobility can have on the environment by increasing fuel efficiency and reducing traffic congestion.
6. Take a train and see the scenic route
According to this article, rail travel accounts for 14g of C02 emissions per passenger per mile, making it the more environmentally-friendly option than flights at 158g. If you have the time and the journey you need to take is available, why not enjoy "the scenic route" and take a train?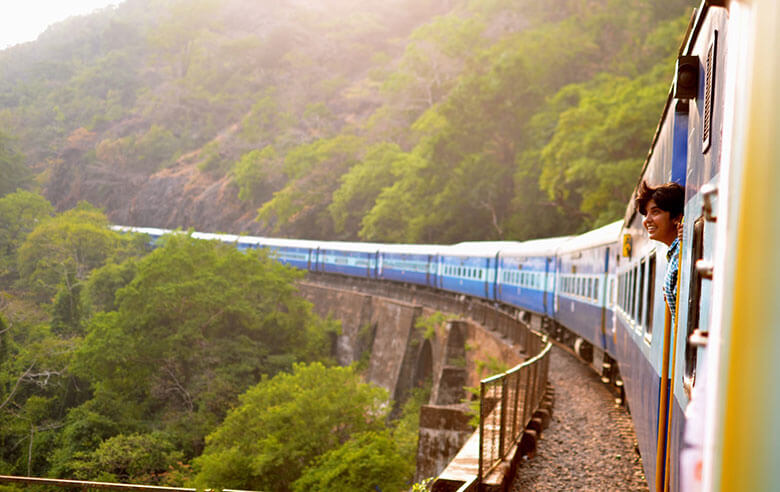 7. Reduce plastic waste
Avoid single-use plastics and bring a reusable water bottle wherever you go! Whether it's at the office or on a business trip, refilling your own water bottle is a great way to reduce plastic waste. Bring the bottle through airport security empty and refill it at the water fountains. You can also take your plastic cutlery off the plane with you and throw it in a recycle bin.
8. Create a green travel policy
Incorporate sustainable, green practices into your company travel policy. Set clear targets for your "green business travel policy", and encourage employees to get involved. Think about creating an incentive program to reward and celebrate the most carbon-conscious travelers.

9. Do company offsites in sustainable destinations
Consider organizing key company events like offsites or team buildings in "sustainable destinations". If you're looking to travel for these purposes, consider countries with carbon-neutral cities or that have eco-friendly urban planning.
10. Eat local
Support local communities and local businesses by embracing the 0KM food concept. By eating at restaurants that source their produce nearby, you help reduce food miles, preserve small farmland, and promote genetic diversity. Responsible travel is about more than transportation and accommodation!
So there you have it! A few quick tips to help you support the ecosystem as you get back to traveling for business.
Did you find this article useful?
If you did, please follow us on LinkedIn, or share the article with your friends or colleagues!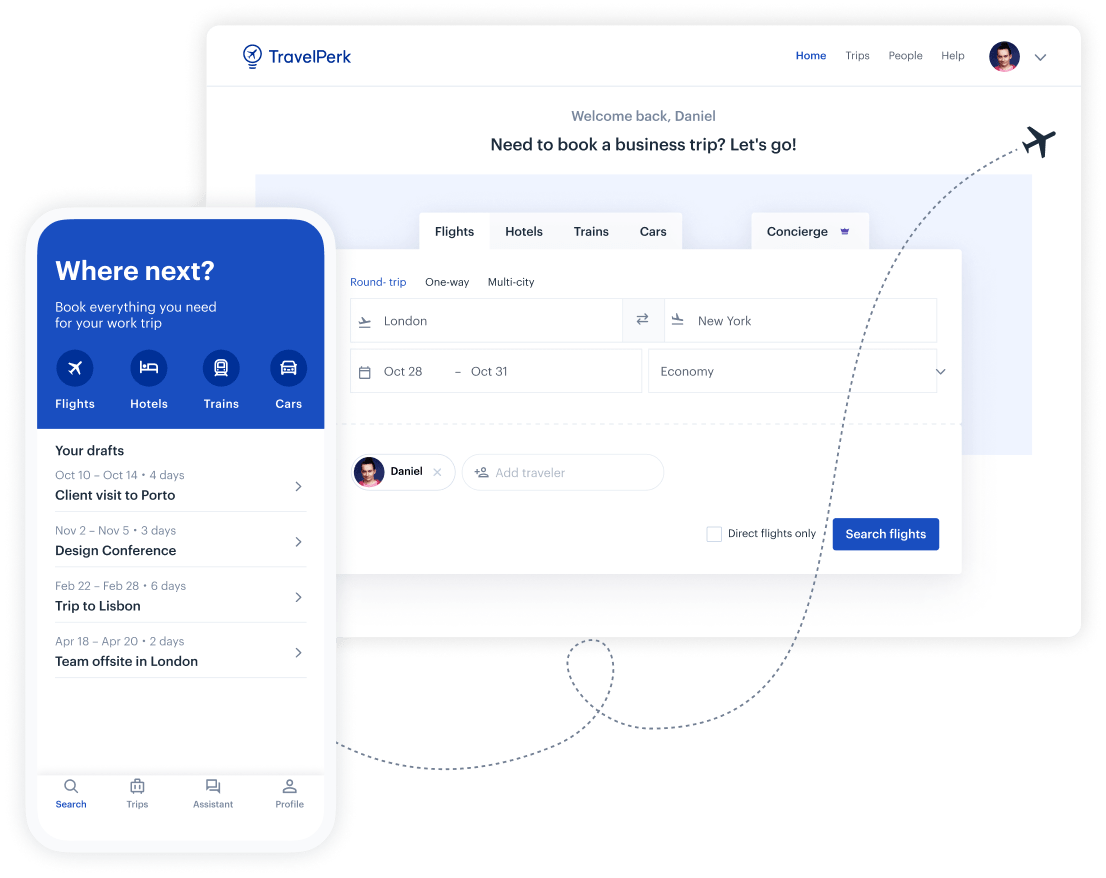 Make business travel simpler. Forever.
See our platform in action. Trusted by thousands of companies worldwide, TravelPerk makes business travel simpler to manage with more flexibility, full control of spending with easy reporting, and options to offset your carbon footprint.

Find hundreds of resources on all things business travel, from tips on traveling more sustainably, to advice on setting up a business travel policy, and managing your expenses. Our latest e-books and blog posts have you covered.

Never miss another update. Stay in touch with us on social for the latest product releases, upcoming events, and articles fresh off the press.