Dubai has always been a tech hub to watch in Saudi Arabia. However, in recent years it's rivaling tech hub giants like New York and Singapore—and with good reason. Dubai's vibrant culture, coupled with its modern infrastructure, and with the UAE being among the richest countries in the world, there's no wonder Dubai has become such a hotspot for innovation and tech.
In this article, we've rounded up Dubai's top tech events for 2023. Dubai should already be on most travelers' go-to list; however, these tech conferences and events are guaranteed to get you on a first-name basis with the Emirates Air crew this year.
Top 10 tech events in Dubai in 2023
1. Dubai Fintech Summit: an international conference for the future of fintech and finance
If you're in a governing body or an Enterprise in tech then this expo is for you. The Dubai Fintech summit will collect big data policy makers, cybersecurity leaders, and leading exhibitors to highlight Dubai's emergence as a leading fintech hub across the globe. The summit combines 1,000+ qualified investors, 120+ speakers, and over 50 countries to bring you a fintech event to remember.
2. CRYPTOVSUMMIT: helping crypto companies and investors meet in the United Arab Emirates
50+ Exhibitors, 1,000+ attendees, and 300+ founders gather to discuss the future of machine learning and crypto, share groundbreaking case studies, and to build their knowledge on the crypto industry. You'll have the chance to listen to some of the biggest providers and leaders in the market with names from companies like Riddec, MintNFT, cXchange, and more.
3. Seamless Middle East: the future of digital commerce  
Seamless has been hosting a meeting place for digital commerce businesses across the middle east for over 20 years. Take your pick from a premium conference experience, free access to a multi-brand exhibition, and a wealth of networking opportunities for entrepreneurs in the depths of digital transformation. This event will cover everything from payments and fintech to digital marketing and e-commerce. 
TravelPerk's Meetings & Events team can help you book venues and get exclusive discounts on group travel
4. FiNext Conference: the biggest banking, finance, and fintech expo
A safe space for the finance industry to come together, learn from each other and innovate with the best tech on the market. This expo promises to hold space for fintech pros, blockchain enthusiasts, data science experts, and some fintech leaders from companies such as Barclays, Mastercard, McKinsey & Company, and more. Plus, you'll see the FiNext Awards and have plenty of in-person networking opportunities to meet those at the forefront of the game.
5. Techspo Dubai: showcasing the next generation of technology and innovation 
This expo is a little different from the other tech events you'll find on this page, and the name may ring a few bells for you. That's because Techspo tours the globe, hosting events in Singapore, New York City, Amsterdam, and more. It's home to digital marketing influencers, and leaders in information security. It promises to be an inspiring networking opportunity for any tech enthusiast.
6. DigiMarCon: a technology conference to thrive and succeed as a marketer in digital tech
Where would Techspo be without DigiMarCon at its side? Dubai's DigiMarCon comes in at a slightly higher price tag, but runs the same date and location as Techspo. DigiMarCon promises to host a fantastic keynote speaker or two, some insightful seminars, and global thought leaders from New York and greater North America to Singapore and greater Southeast Asia.
Their upcoming events span the globe with speakers from the Metaverse, to IBM, PayPal, and Twitter. This event needs to be on your calendar if it isn't already. 
7. GITEX GLOBAL: the largest tech show in the world
GITEX GLOBAL is a truly unique event combining 5+ world-leading tech events and trade shows in prime Dubai real estate: the World Trade Center. The event promises to showcase the very best of Saudi Arabia while providing unique opportunities to learn from other major tech hubs from across the globe.
The events includes: Xverse,  Future Urbanism, Future Blockchain Summit, Fintech Surge, AI Everything, Expand North Star, and one more expo that warranted its own place on the list. If you can only attend one event this year, it needs to be GITEX GLOBAL. 
8. Global Dev Slam: meet the developer and coding community
Now, this is one for the social media feeds, DevSlam promises five days of networking, gathering professionals from 170+ countries. Whether you're a backend developer, frontend, a data scientist, or something else, you'll have the opportunity to connect with public and private enterprises in what promises to be the largest coding recruitment drive in the UAE.
9. World Blockchain Summit: fostering the future of Web 3.0 for the UAE and beyond
What does Web 3.0 mean for Enterprise? What's the current state of the NFT market? What risks, opportunities, and implications lay in the Metaverse? The World Blockchain Summit promises to answer all these questions and more with the help of global industry experts and 200+ investors. With past speakers ranging from Polygon, to AvaLabs, this October's conference is a must.
10. Artificial Intelligence, Robotics & IOT Conference: an Allied Academies expo
An academic conference for smart people in smart cities, this conference is the fifth in the series and will bring together papers from leading professors, top keynote speakers, and scientists and the forefront of AI.
This event is a fantastic option for startups and Enterprises alike that are looking to find inspiration and better understand how the growth of AI, robotics, and IOT can help them run better businesses. 
Dubai's top technology events are flooding in!
Technology event organizers across the globe should be pinning Dubai on their maps if they're looking for unique and altogether inspiring tech events in 2023. The booming UAE city is attracting new business alongside new talent, and together they're leading the way for the technology of the future.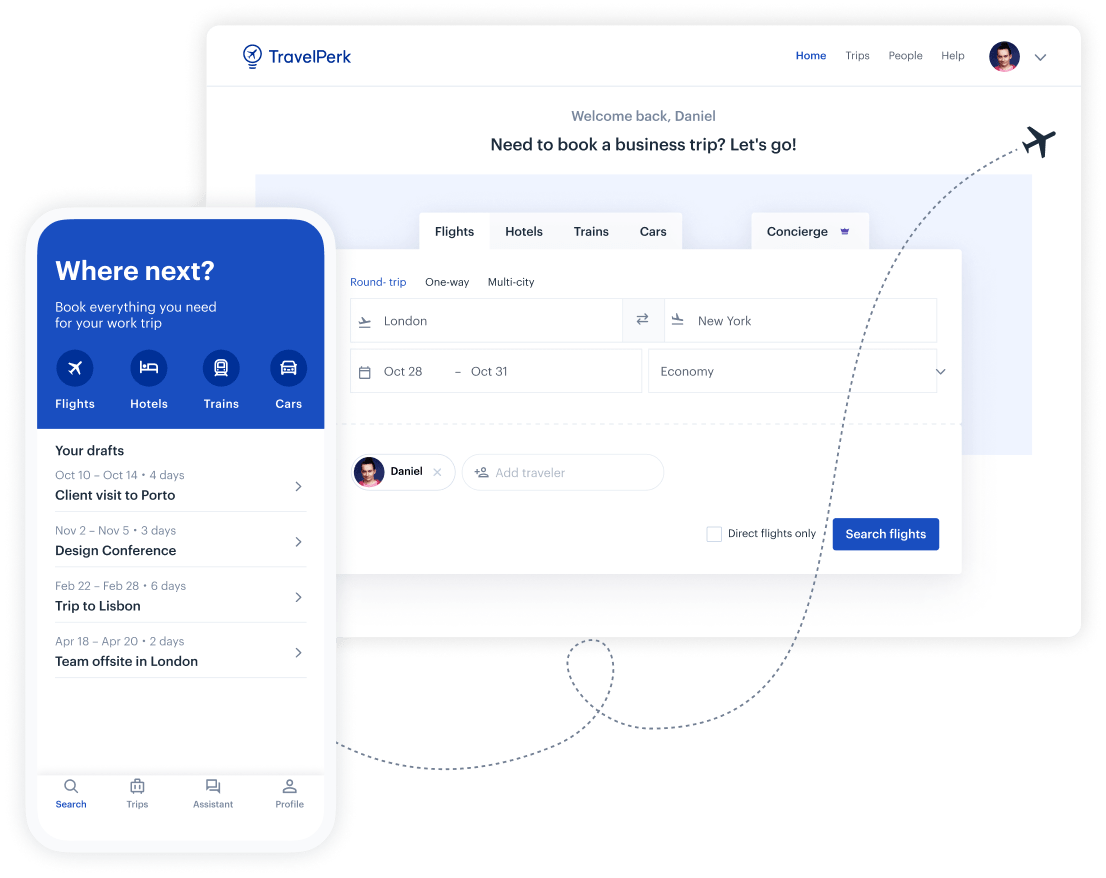 Make business travel simpler. Forever.
See our platform in action. Trusted by thousands of companies worldwide, TravelPerk makes business travel simpler to manage with more flexibility, full control of spending with easy reporting, and options to offset your carbon footprint.

Find hundreds of resources on all things business travel, from tips on traveling more sustainably, to advice on setting up a business travel policy, and managing your expenses. Our latest e-books and blog posts have you covered.

Never miss another update. Stay in touch with us on social for the latest product releases, upcoming events, and articles fresh off the press.