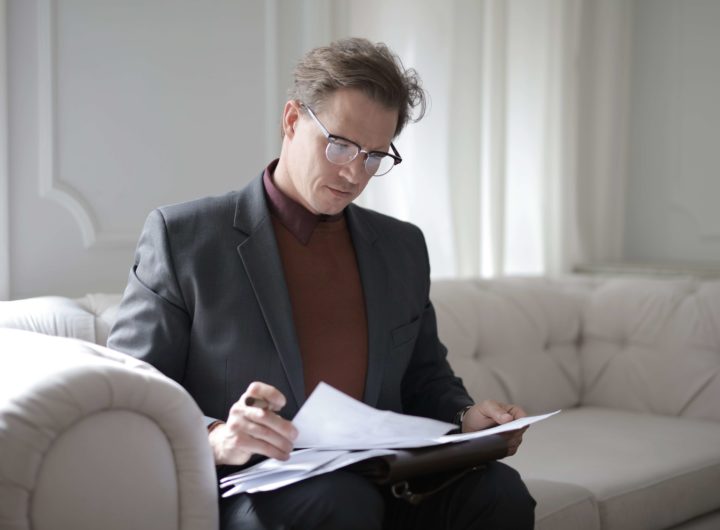 Whether it's meeting clients or bringing together disparate teams, following eighteen months of upheaval, many organisations are keen to get travelling for business again.

But what can corporate travellers do if their work requires them to visit red-listed destinations? How does travel to non green-list countries affect insurance cover, and is it even possible to take out a policy against FCDO advice?


What does it mean if your destination is on the red list?
As a result of the COVID-19 pandemic, the UK government introduced a traffic light system to help citizens assess the risk of international travel and to help prevent the spread of the virus.

Previously the Foreign, Commonwealth and Development Office, or FCDO, used infection rates and virus variants to categorise countries into three groups; green, amber and red. From 4 am on Monday the 4th of October this system will be replaced with a more streamlined approach that will have only a red-list for countries with high rates of infection or the concern of a newly emerging variant.

Depending on the country you are returning to within the UK, travellers could still be subject to different entry requirements. For example, travellers returning to Northern Ireland or Wales could be subject to different rules around self-isolating than those returning to England. You should always check the requirements for your specific journey, but generally speaking, the regulations for red list countries are as follow;
Returning from red-listed destinations
Red-listed destinations are those deemed by the government to be risky to travellers at this time. Usually, these countries will come with an advisory against 'all but essential travel', but this can be extended to 'all travel' typically where additional safety considerations such as terrorism or war are also factors.

Regardless of your vaccine status, if you have travelled to a country on the red-list you will only be able to return home to the UK if you are a British or Irish citizen or have established residency rights. You must also follow the steps below to be compliant with the regulations. Otherwise, you could face a fine of up to £10,000;
Take a pre-departure COVID-19 test and receive a negative test result 72 hours before you travel to the UK.
Complete a passenger locator form 48 hours before departure.
Book and be able to confirm your place in a designated quarantine hotel.
Self isolate for ten days in the hotel and take the two COVID-19 tests included in your quarantine package.
FCDO travel advice is based on the latest scientific evidence and is reviewed by the government every three weeks. However, travellers should note that the FCDO retains the right to change travel restrictions at any time to protect public health interests.

On top of UK regulations, travellers also need to consider the requirements of the country they are visiting. Different countries have different rules and travel advice in place to protect their populations. Depending on your destination, you might need to test before departure, wear masks more frequently, or even self isolate upon arrival.

What does travel insurance usually cover?
When travelling to a destination not highlighted by government advice, travel insurance will typically cover you and your luggage for various situations you could encounter. The level of cover will depend from policy to policy, but you can usually expect cover for the following;
Medical expenses for any emergency treatments or repatriation you require is typically covered unless they relate to a pre-existing medical condition.
Your travel insurance cover should include contents protection for theft, damage and accident. The amount you can expect as reimbursement will depend on the policy, so it is worth checking the extent of content's cover, especially if you are travelling with expensive gadgets. Many travel and expense reimbursement policies have exclusions in place for high-value items such as laptops, cameras, and mobile phones, so you may need to take out additional cover for these.
Travel insurance policies typically include cancellation cover under certain circumstances. For example, if your destination goes onto the red-list after you depart, you will have cover for curtailment and any expenses you incur. Another scenario where you will have cover is if you have a single trip or multi-trip policy in place.
The government issues a travel warning for your destination before departure. In that case, you will be able to cancel and claim any expenses through your existing insurance. However, your policy will not cover you if you change your mind about travelling and there is no travel warning in place.

Many insurance policies do not cover cancellation in the case of COVID-19, so be sure to check your policy details.

Scheduled airline failure insurance or SAFI comes included in many travel insurance policies. As flights booked directly with airlines are not subject to the ATOL protection package holidays receive, SAFI protects travellers if an airline goes into bankruptcy and can no longer provide their scheduled flight.
There have always been exclusions outlined in every insurance policy. It is common practice for travel insurance to include clauses that exclude claims resulting from an act of terrorism, war or pandemic, so you should always read through the fine print of your policy documents to avoid any nasty surprises.
Is it possible to get travel insurance for trips to red-listed countries?
The validity of travel insurance is based on the advice given by the FCDO and not on the newly implemented traffic light system. However, while you might technically be able to take out a travel insurance policy for red-listed countries, you should be extra careful to check that no further travel warnings exist that could affect your coverage.

For example, if you are looking to travel to a country on the red-list for COVID-19, you should still be able to get an insurance policy as long as there are no further travel advisories. If, however, the FCDO has advised against 'all but essential travel' or 'all travel' to the destination, you will be unlikely to find a policy with standard providers that will give you adequate cover.

In the past, insurance companies often cited pandemics as an exclusion on their policies for travellers. After the events of 2020, more insurers are offering add ons to travellers looking for cover for coronavirus related claims. Many policies now include COVID cover, including clauses for medical expenses, repatriation, and travel costs if you fall ill with the virus while abroad. Others also have allowances to enable travellers to cancel their arrangements if they test positive before departure.

While COVID cover is becoming more common, it is far from standard across the insurance industry. Check your policy wording thoroughly to see if you have any coverage related to coronavirus and if you are unsure, check the faqs or speak with your provider directly.

Travellers or travel managers with itineraries to red-list countries might find specialist medical insurance providers such as iSOS their best bet for comprehensive cover, including medical treatment for cases of COVID-19.

Regardless of the insurance policy they choose, travellers will need to keep in mind the time it takes to complete a claim and receive reimbursement for any fees or expenses they incurred. A quicker solution, especially for frequent travellers, could be an online tool such as FlexiPerk.

Designed for busy travel managers and corporate travellers, FlexiPerk allows you to cancel or change your plans with no questions asked and no lengthy paperwork! With a generous cancellation period, you have up to two hours before departure to claim your guaranteed refund of at least 80%.

Fresh from the stresses of keeping up with whether you are coming from a green list, red list or amber list country, it's perhaps never been more apparent how difficult it can be to keep up with the latest travel advice. Whether you are a corporate traveller or a travel manager with an entire team's itineraries, TravelCare can help streamline safety and risk management. With real-time alerts, you can enjoy total peace of mind knowing you are up to date with the newest travel warnings. Plus, our dedicated emergency care teams are on hand 24/7 whenever you need extra support. For more details on our comprehensive safety system, book a demonstration with our team today.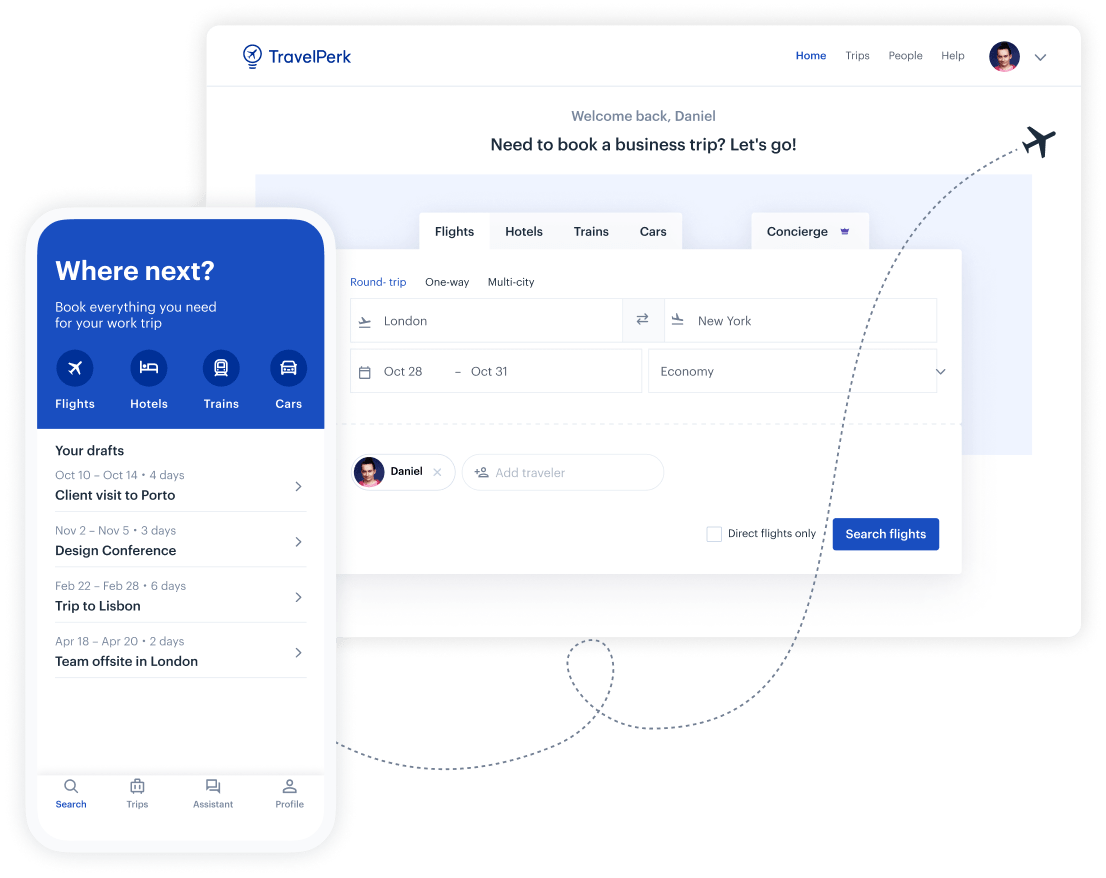 Make business travel simpler. Forever.
See our platform in action. Trusted by thousands of companies worldwide, TravelPerk makes business travel simpler to manage with more flexibility, full control of spending with easy reporting, and options to offset your carbon footprint.

Find hundreds of resources on all things business travel, from tips on traveling more sustainably, to advice on setting up a business travel policy, and managing your expenses. Our latest e-books and blog posts have you covered.

Never miss another update. Stay in touch with us on social for the latest product releases, upcoming events, and articles fresh off the press.