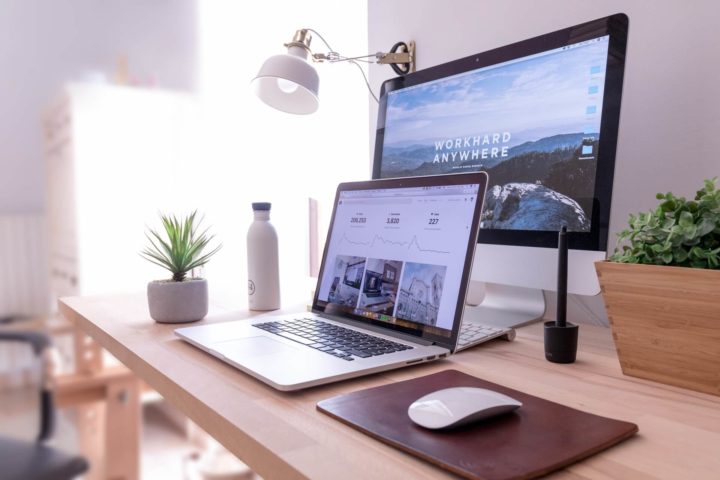 Since the start of the COVID-19 pandemic, there has been a growing revolution in the way we work. Ever since the pandemic sent millions of workers home to wait out the storm, we adapted to a new reality. But as restrictions lift and offices reopen, many employees are anxious to find out what the future of work has in store for them.
A recent survey from Adecco showed that 53% of office workers are keen to establish a hybrid way of conducting their role. People have enjoyed the flexibility of working from home. Avoiding lengthy commutes can give them more time with their families or allow them to sneak in a gym session or yoga class before sitting down at their desks.
Employees find remote working can be more productive too. Admin tasks requiring our undivided attention are easier to complete when we aren't battling the background noise and distractions a shared work environment can bring. But it's undeniable that we all miss that human interaction crucial to getting certain things done and our sense of belonging among our co-workers.
So along comes hybrid working, offering the best of both worlds, right? Sadly, a recent Mckinsey study has shown that where employees face uncertainty around company expectations for remote or hybrid working, they are 2.9 times more likely to burnout. So how can organizations provide their teams with the clarity they need to make the most of this new way of work?
What is a remote or hybrid work policy, and why is it essential to establish one?
As we have seen, when organizations don't provide clarity around their shift to hybrid or remote working, it can have consequences for employee wellbeing and retention. But there is a relatively simple remedy. Writing a remote work policy that lays out expectations and the company's intended support can help everyone adjust to the change.
But a remote working policy isn't about setting rules. It's about establishing guidelines, so employees know where they stand. It should empower teams to work in the way that suits their roles the best. For example, software engineers who undertake extensive coding might prefer to get set up at home and come into the office occasionally. In contrast, marketing teams whose job duties tend to be more collaborative might want to be based onsite more frequently for creative brainstorming sessions.
Without establishing some basic expectations, it's easy for feelings of unfairness to grow. Soon employees can feel like there is one rule for one and another for others which will only expedite the disconnect that can develop amongst remote workers (whether fully remote or partially so).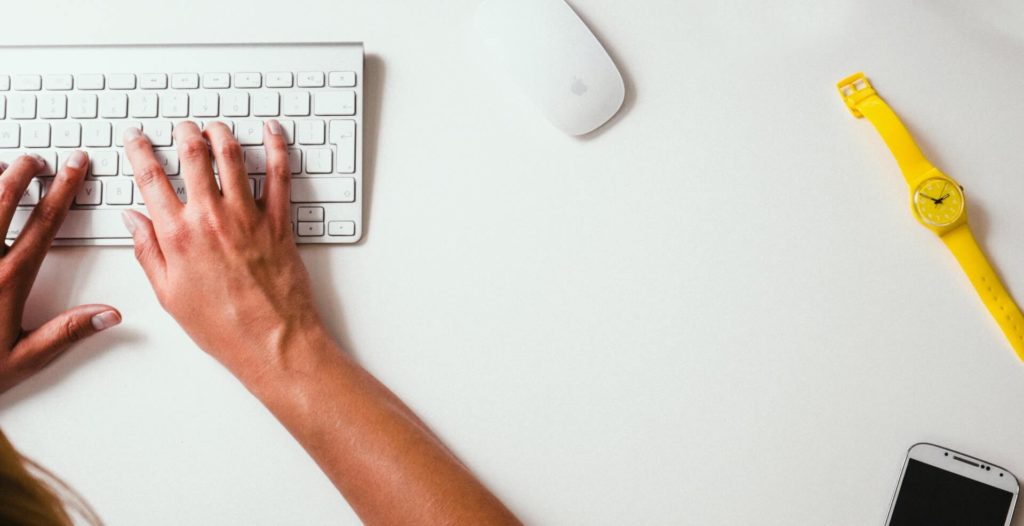 It's important to note that it's ok to still be figuring this all out! As businesses, we are all adapting to the new normal, and it helps to be transparent with employees. Remote work policies can come with a caveat that this is new territory and that you might need to tweak and adjust as you go along. As we will see, bringing your employees into the process can help retain the spirit of camaraderie and is a crucial step to ensure any policy works for as many team members as possible.
Hybrid working offers an exciting new chance to reinvent the way we work. By creating a policy that reflects your team's input, you demonstrate trust in your staff to do what is best for their productivity and wellbeing. When done right, both employee and employer can reap the benefits for years to come. But where should you start when trying to shape the future of your business in the hybrid working world? 

7 steps for shaping a remote or hybrid work policy
Your remote work policy should detail your expectations for employees when working away from the office, including a breakdown of elements like working hours and cybersecurity implications. Still, you will need to do a host of groundwork as an organization to shape this information. So what steps can you take to ensure your remote work policy is a success?
1. Get feedback from focus groups
Ask managers to speak with their teams to find out from the source what employees would like their roles to look like in the future. Design a simple survey to gather results anonymously so individual employees can feel confident sharing their honest thoughts. Giving workers a chance to shape company policy can help empower them to envision an exciting future and reconnect with shared goals.
2. Refine ideas with management
You won't be able to please everyone, but managers might have insights that could highlight potential pitfalls within their teams. Gathering management to get their two cents could provide crucial information to refine your intended remote working policy.
3. Outline the tools co-workers will need to work effectively from home
Consider what software and hardware your employees will need to continue their roles without interruption at home and if you plan to share desks when they are back in the office. Be warned that this isn't as straightforward as it seems! For example, anyone working with coding will potentially need a more sophisticated set-up than someone in sales.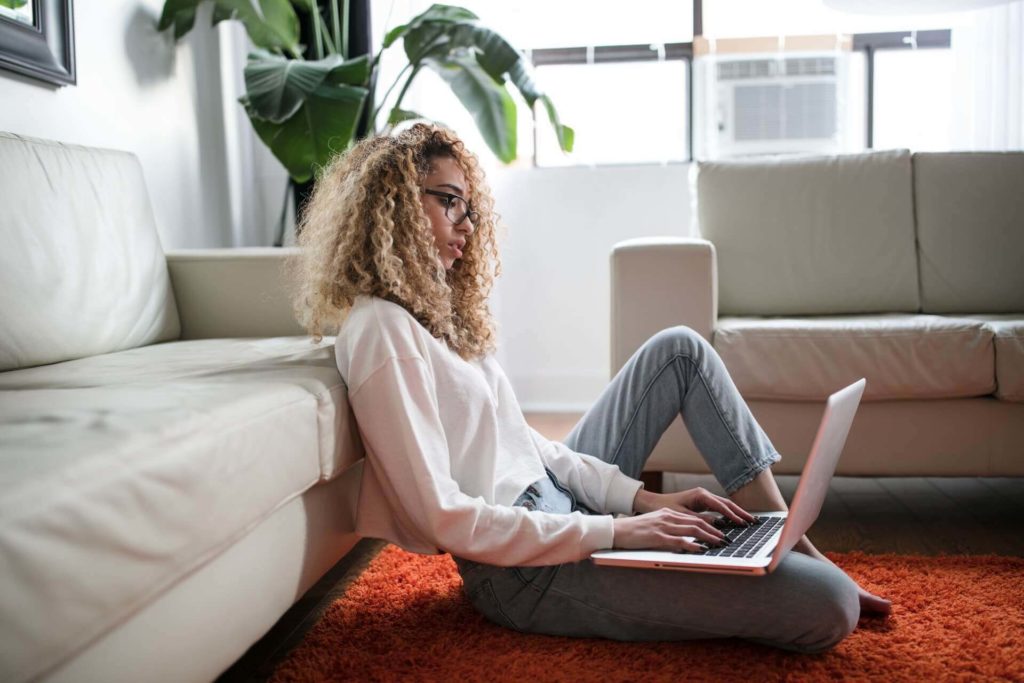 4. Consider company culture and career development
While businesses worry about diluting their company culture, workers are concerned that conducting their role online will leave them unseen and unlikely to be promoted. Take time to outline strategies to combat these issues and include them in your remote work policy.
5. Seek legal advice
The next step is to speak to your human resources and finance teams to flag any possible concerns. Then check in with a lawyer to ensure the details outlined in your remote work policy are compliant with the state and federal legislation for your office location.
6. Reveal your remote work policy
As with any company policy, it's crucial to relay it to teams effectively to ensure everyone gets up to speed. Use an all-hands meeting or a similar occasion to announce your new remote work policy and briefly share its contents. Let your workers know you appreciate their insights and generate some excitement about the new path you are all venturing down with some after-work drinks!
7. Re-evaluate your remote work policy
To be genuinely successful, workplace policies and procedures need to be evaluated by those most affected. After implementing your new conditions of employment, gather management to share their opinions and encourage them to get specific! Ask what is working well and, more importantly, what isn't. Check that they feel confident managing these expectations with their teams and have all the tools they need to monitor and evaluate the work of their remote workers.
Each team's metrics will undoubtedly be different so don't get too bogged down in numbers. It's vital to home in on the anecdotal feedback as well. Are employees happy with the new policy? Are there any indications that team members might leave? If you need to dig a little deeper and love transparency, don't be afraid to open it to the floor at your next all-hands meeting!
What should be inside your remote or hybrid work policy?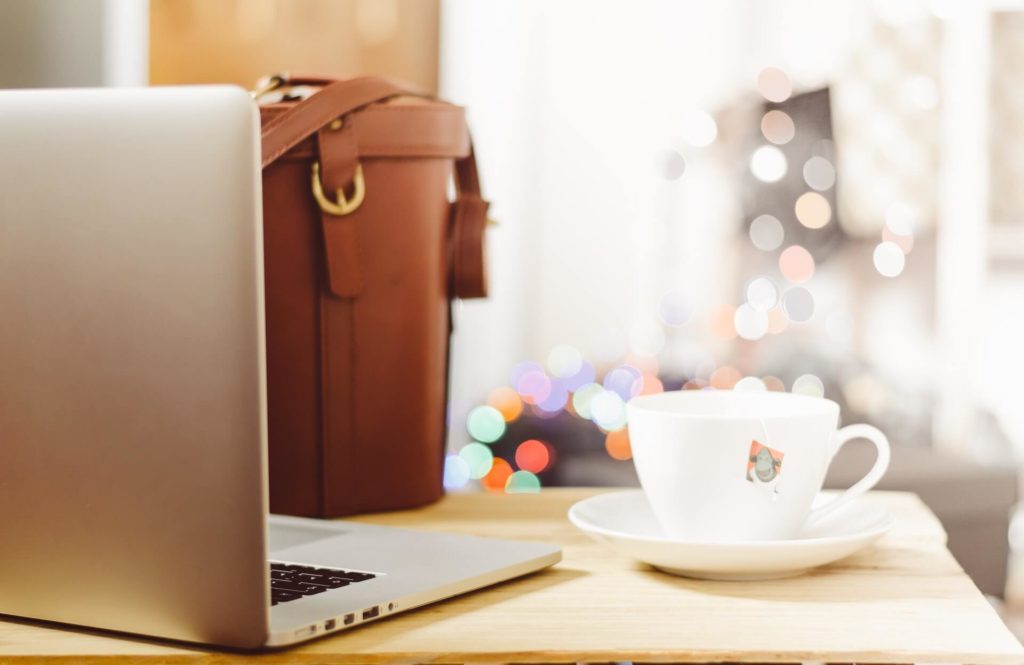 No two businesses are the same, and each organization will have specific needs for their remote work policy. However, the following themes are typically included in most companies' policies.
Clarification on the who's, why's, where's and when's
First up are the nuts and bolts of your remote work policy. While many workers can conduct their roles outside the office, some have better eligibility for a flexible work schedule than others. Wherever possible, aim to offer equal remote working opportunities to keep employees happy and future-proof your organization against any further disruptions. However, there will still be cases where it's simply unfeasible for certain staff members within an organization to work from home.
For example, in our recent round table, Elyse Hamilton shared Aesop's struggles as an organization to coordinate remote work arrangements for their laboratory technicians. In cases like these, it's even more important to lay out who can work remotely and why within your policy.
After the pandemic, the nature of remote work policies has shifted. In the past, policies tended to determine where employees could work outside of the office. These days the focus is more on outlining expectations around when employees must come into a shared workspace. But this new trend doesn't mean you shouldn't include clarification around remote work locations. Now is the time to say if you prefer your teams not to hole up in coffee shops or face the tax complications of converting to digital nomads.
Organizing which days teams come into the office can be complicated, and there may be differing considerations for full-time and part-time workers. Many businesses have reduced their office spaces and now need to consider the potential pitfalls of hot desking. Add in the complication of social distancing, and things get even more complex!
One option is establishing a rota where each department comes in on a specific workweek day. Companies can supplement this tactic with a booking system for employees to reserve a spare desk if they want to come in on additional days. Whichever approach you choose, be transparent regarding when employees need to be in the office in your remote working policy.
Working hours
While we might be seeing an end to the traditional 9-5, it's still essential to set guidelines around work hours. It's natural to want to ensure colleagues are contactable and putting in the hours. Still, the pandemic showed that it's easy for work schedules and home life to bleed into each other without boundaries and discipline. Employees answering emails at 11 pm isn't a good sign, and too many extra hours quickly lead to burnout.
Establishing parameters around the number of hours employees must be contactable is an excellent way to keep the flexibility workers are looking for while ensuring teams can effectively get through their to-do lists. Allowing flexibility outside of these key time frames gives staff the autonomy to work when they are most productive and to be able to schedule around aspects of their home lives.
Whether it's having time to pick up the kids from school or to go to a yoga class we enjoy, the last two years have shown us the importance of having a good work/life balance for our professional longevity.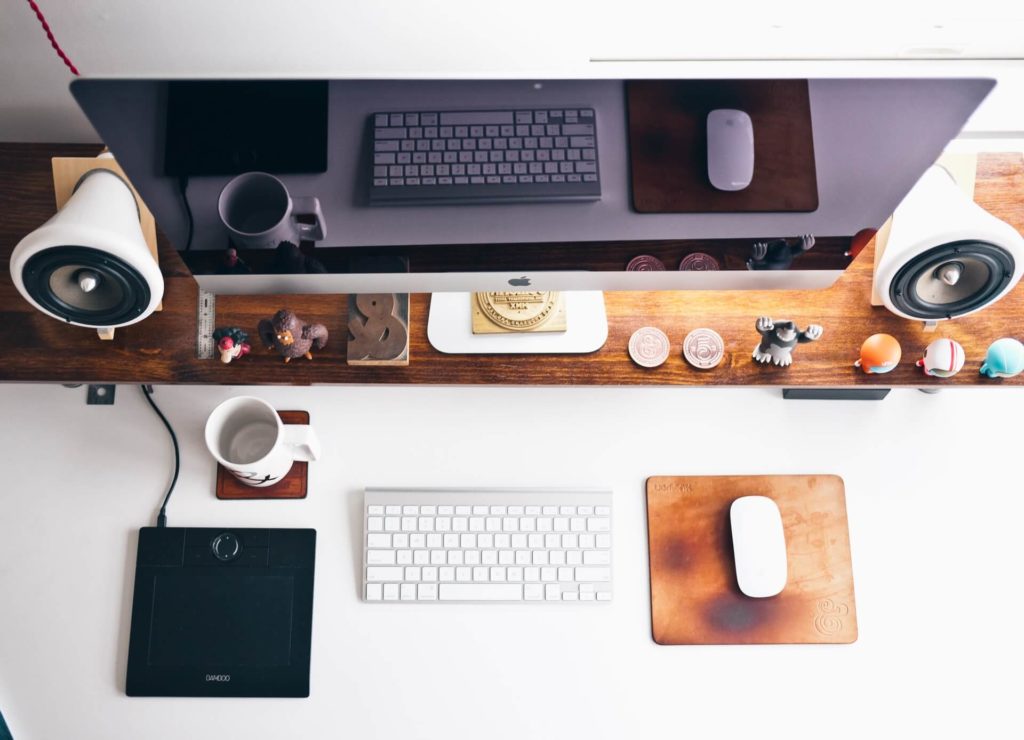 Equipment
Employees need to be provided with the same equipment to ensure a smooth transition as they begin to work from home. While a laptop and a good internet connection might suit some team members, others might need second screens, printers, and other kit to fulfill their responsibilities.
Your remote working policy needs to address who will be organizing the equipment, whether there will be a stipend or if employees will need to submit receipts for reimbursement. Your policy also needs to clarify whether the equipment is solely for business purposes or whether staff can utilize it for personal reasons.
Cybersecurity
Remote working presents new challenges when it comes to cybersecurity. Just one example is employees using shared internet networks which can lead to breaches that leave vital business information vulnerable to hacking or attack.
Depending on your location, there will likely be different legislation regarding cybersecurity and privacy for customers. Your remote working agreement must state all the risks and give your teams clear steps and tools like VPNs to avoid them. After outlining these considerations, ask a lawyer to double-check there isn't anything else your teams need to keep in mind to protect themselves and your business.
Communication
Maintaining good lines of communication is always crucial but takes on new forms in our digital future. The key is to ensure that no one feels left behind as isolation and a lack of belonging is the fastest way to lose staff.
Defining how teams can keep in touch can remove a lot of crossed wires and headaches down the line. Boil down how virtual meetings should occur, and the software teams need to stay on track as we transition to a hybrid work model.
Legal rights and responsibilities
If your business has traditionally paid overtime, your remote work policy needs to clarify a new process for reporting. Establishing rules where employees seek advance approval from managers before working extra hours can help smooth out concerns on all sides and avoid costly legal disputes.
On top of overtime issues, there are several legal implications when employees work remotely. From taxes to benefits, legislation can vary state to state, so it's vital to seek legal counsel to ensure you are law-abiding on all fronts.
Your remote working policy should also reassure hybrid workers that they have the same legal protections and rights as their in-office counterparts. Sharing the training, benefits, and career progression staff can expect is important to reassure employees and create a supportive and legally compliant hybrid workplace.
Career development
While employees are keen to keep the flexibility hybrid working offers, many are concerned about the effect being out of the office will have on their career progression.
Catherine Mann, policymaker for the Bank of England, has sounded the alarm of a possible "she-cession" and further widening of the inequality gap as we move to increased remote working.
Mann warns that women will be left behind if employers favor office workers over remote employees. This is because women are more likely to take on flexible work arrangements to accommodate child care than their male counterparts. Executives can lead from the fore by working from home a couple of days a week to demonstrate that hybrid practices won't hinder progress within the organization.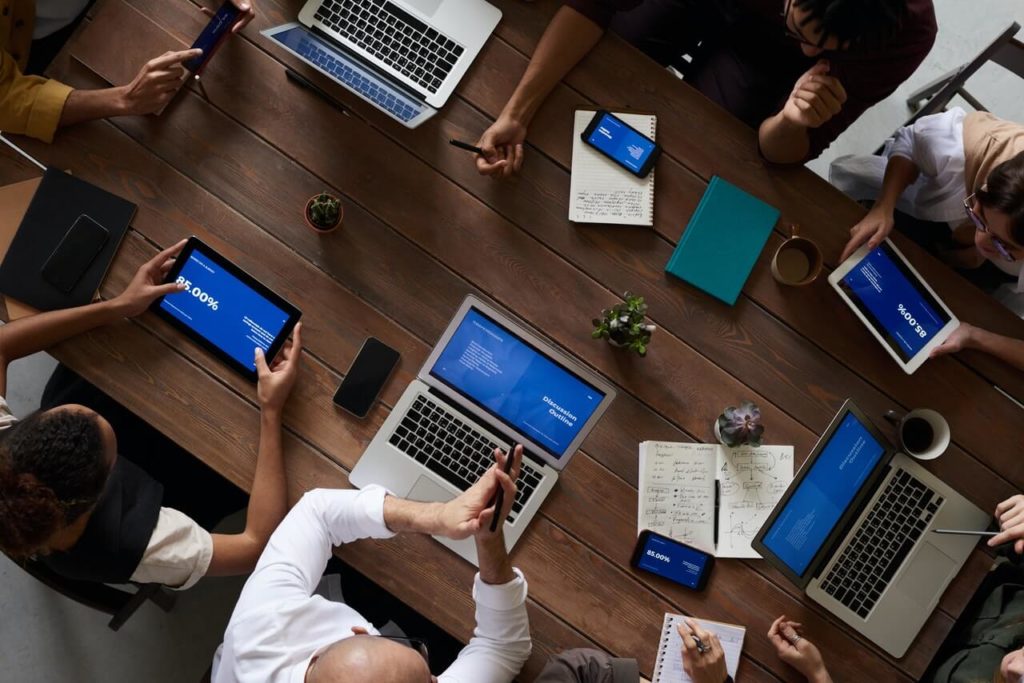 Making space within your remote work policy to address how managers will check in to discuss career development can also help assuage these concerns, as can creating occasions to celebrate people's achievements and contributions. Setting up virtual and in-person all-hands meetings or offsites are just two methods of showing your employees their work counts.
Wellbeing
Working from home has its perks, but it can get lonely, especially for those who live independently. Covid has thrown a light on mental health, and employees expect their organizations to make this a growing focus in years to come.
Since setting up a home office, many workers report increased anxiety, stress, and various new aches and pains. Making provisions for both mental and physical wellbeing within your remote work policy is essential to aid employees in handling the challenges of working away from the office.
Rather than a ping pong table and a stocked snack cupboard, many companies are using hybrid working as an opportunity to swap out their in-office perks for apps or subscriptions that promote health and wellbeing. Plus, after having experienced how exhausting hours of zoom calls and video conferencing can be. Including limits to the number of virtual meetings employees can take in a day is another excellent addition to any flexible work policy.
In-office days
With time together in a shorter supply, remote workers are keen to make the most of their time in the office. Support your team's sense of esteem and belonging by encouraging them to put aside admin tasks in favor of more interactive elements of their to-do list.
Ask employees to schedule creative brainstorming sessions, sales meetings, and other more effective face-to-face activities within your remote work policy to promote better communication and team building. While we continue to battle new variants, guidance for in-office days might also include a code of conduct around testing and other covid regulations depending on the location of your worksites.
Company culture
A key concern for businesses in the new normal is the loss of strong company cultures. As employees move to remote or hybrid working, we can lose the connection that keeps teams engaged and motivated towards shared goals.
Creating opportunities to socialize and celebrate your wins is even more vital in a hybrid working model. Incorporating virtual and in-person gatherings into your remote working policy is a step towards strengthening your company culture. Include annual, bi-annual, or quarterly lunches or offsites to get colleagues together to catch up, build trust and have fun as a team.

Did you find this article useful?
If you did, please follow us on our social media accounts on LinkedIn or Instagram. Please share the article with your friends or colleagues!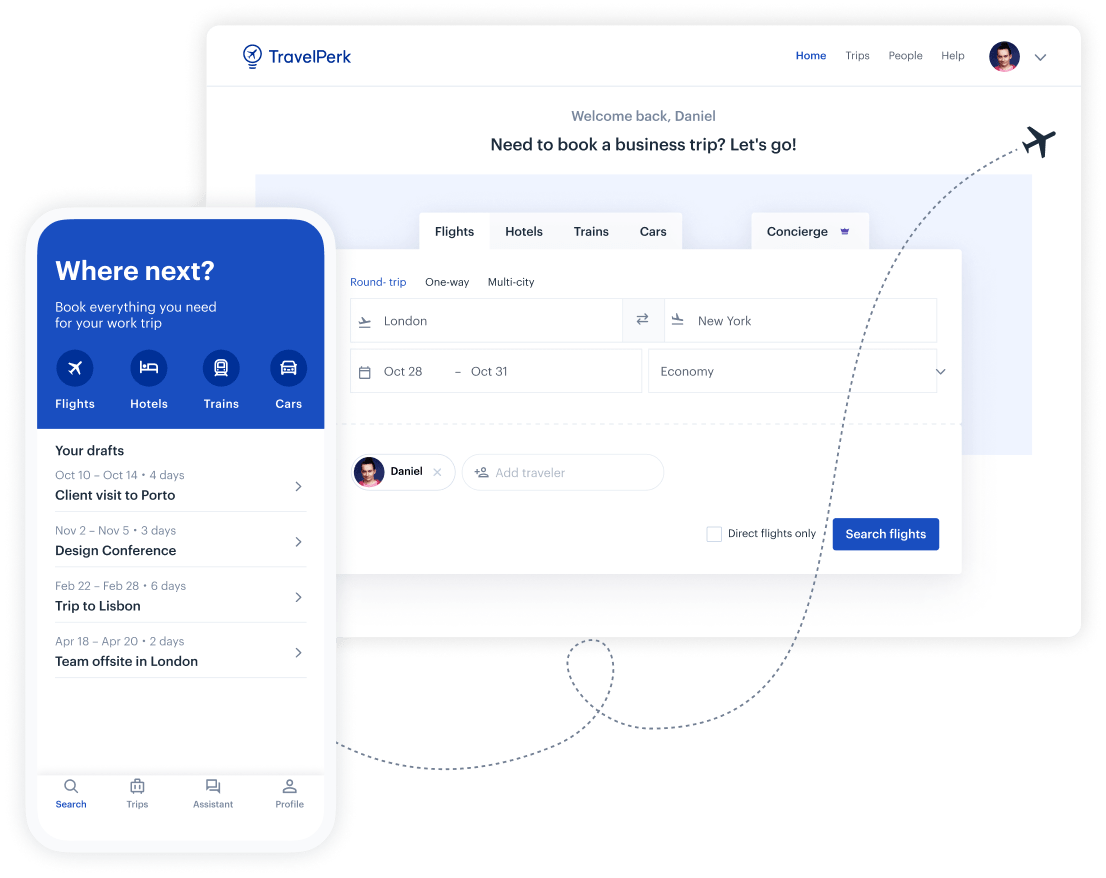 Make business travel simpler. Forever.
See our platform in action. Trusted by thousands of companies worldwide, TravelPerk makes business travel simpler to manage with more flexibility, full control of spending with easy reporting, and options to offset your carbon footprint.

Find hundreds of resources on all things business travel, from tips on traveling more sustainably, to advice on setting up a business travel policy, and managing your expenses. Our latest e-books and blog posts have you covered.

Never miss another update. Stay in touch with us on social for the latest product releases, upcoming events, and articles fresh off the press.