So, you're tired of virtual experiences and are now planning an in-person company team-building event. Airbnb is a pretty good place to start thinking about your next offsite - whether you're looking for specific activities and accommodation options or simply seeking inspiration, Airbnb seems to have it all!
However, it's easy to get lost in the galaxy of choices available. From accommodation options literally around the world to every experience imaginable and unimaginable, actually winnowing down and making decisions can be tough. That's why we decided to peruse Airbnb for you and make a shortlist of some of their best accommodation options for small groups or large groups as well as the most exciting team-building activities on offer in North America and Europe. Let's take a look!
Pro-tip for TravelPerk users: If you're a Premium or Pro TravelPerk user, you can now easily book Airbnb by accessing your Concierge Service straight through the platform. You'll be Airbnb-ing in no time!
Top 5 stays & activities in North America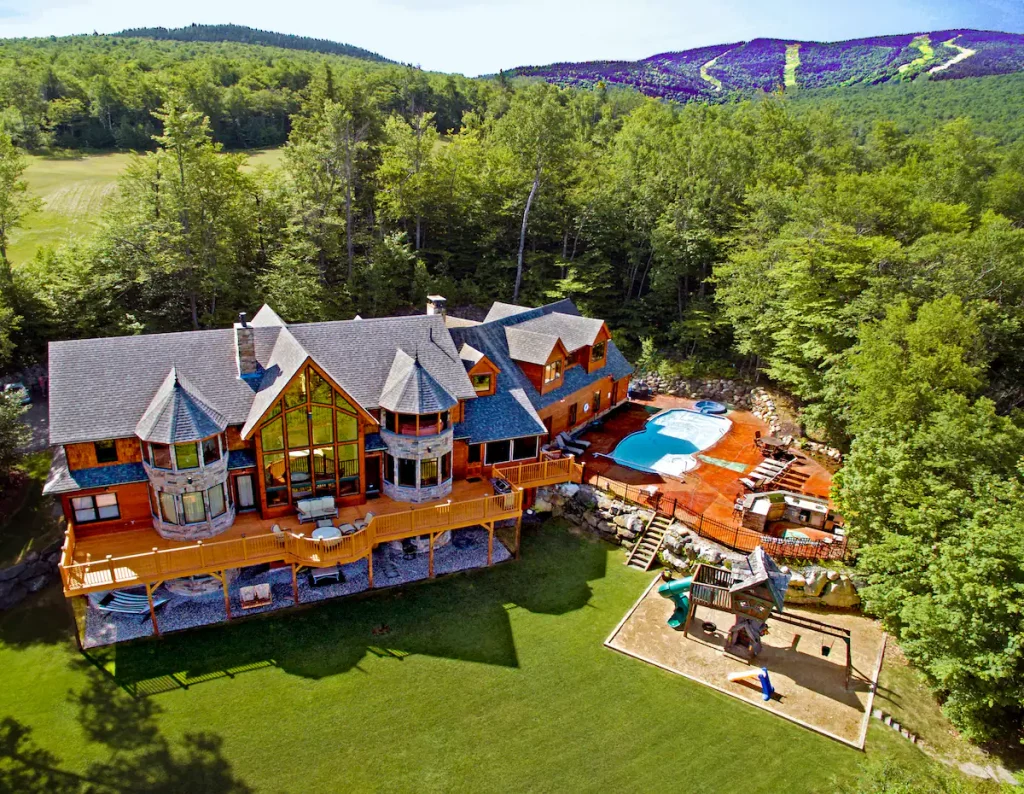 For the ultimate luxury off-site venue, try The Glen House at Sunday River. The property boasts everything you'll need, including a movie theatre, a pool, an entertainment garage (that includes air hockey, giant Jenga, and ping pong among many others), a sauna, a volleyball pitch, and so much more. You'll even be met with a fully stocked pantry and can request a personal chef to take care of all of your culinary needs. With easy access to the lake, ski-in and ski-out amenities, and views of the valley, you'll truly want for nothing at The Glen House at Sunday River.
Just a short hour drive away from The Glen House at Sunday River, you can go for an incredible hike with the most unique experience hosts you've ever seen - goats! At Ten Apple Farm, you and your team members will enjoy a 2-hour hike in the wilderness accompanied by some of the farm's cutest animal residents!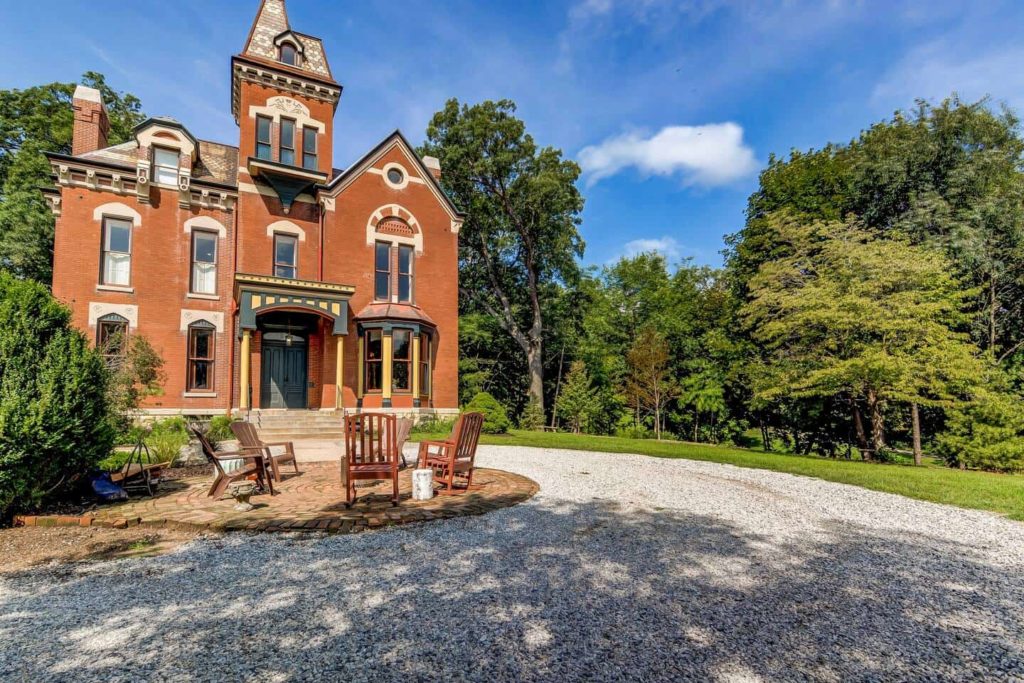 If you want to whisk your team members away to a simpler time, this historic mansion built in 1875 is the perfect escape. With birds-eye views of Petersburg, the property is nestled among beautiful trees and is still just a short walk away from the town square. With 3.5 acres of land, 3 fire pits, yoga equipment, and everything you need for an Instagram-worthy picnic on the grounds, this is a wonderful location for an intimate setting for private groups.
If what you're looking for is a way to break people out of their shells and try something new, then a kayaking tour on Clinton Lake is just the ticket. Ideal for both new and experienced kayakers, your tour guide will take you through the creek, show you some wildlife, and help teams immerse themselves in their natural surroundings! You just can't get an experience like that on Zoom.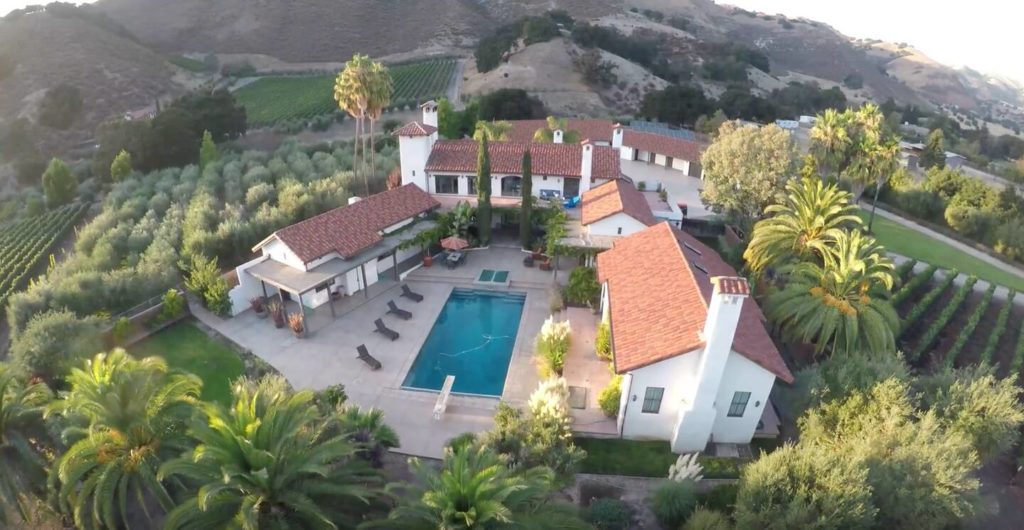 Want to really get away and disconnect from the hustle and bustle of the daily grind? This hacienda house on a Californian vineyard might just be the answer. For remote teams who want to come together, immerse themselves in team-building exercises, and take advantage of the opportunity to meet in real life, this isolated property in the Pastures of Heaven will provide the ideal setting. Walk through the vineyards, enjoy an outdoor group BBQ, or organize a unique scavenger hunt across the property's 20 acres! The best thing about it, though, is that while there is WiFi, there is no wireless cell phone reception. Your team will really be able to disconnect and enjoy total immersion in corporate team-building activities!
Could there be anything more Californian than taking lessons from a professional surfer? Sure, you'll need to split into groups of 5 to do it - but you could turn that into a game as well! The team of 5 that stands up on the surfboard most times wins! Learn surfing techniques, feel the waves, and of course, have fun!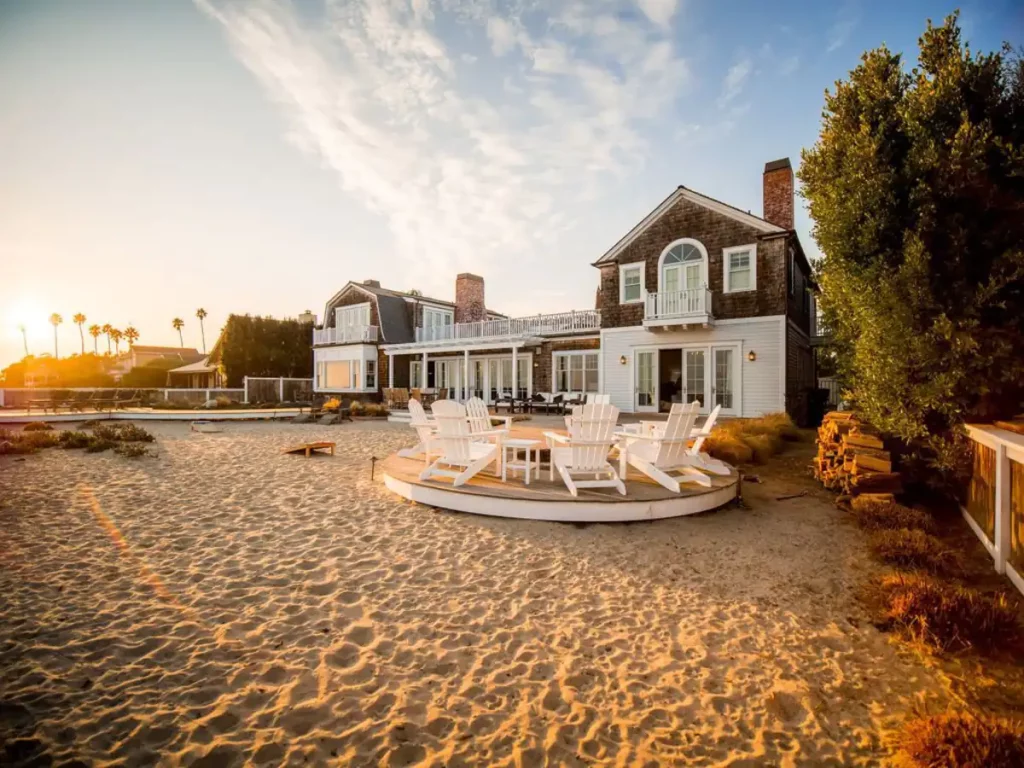 For the more beach-oriented team, why not head down to Santa Barbara for a little seaside fun in the glitz and glamor of one of California's most exclusive locations? Boasting a comfortable living room, large pool table, spacious dining area, a cinema, rooftop pool, and a hot tub, this property is fully equipped to turn your next company retreat into an unforgettable experience. Your colleagues won't stop talking about this place for years!
Take advantage of the fact that you're in the glamorous Santa Barabara and take an electric bike tour! Stop at Santa Barbara's must-see spots across the city's bike routes, enjoy some historical sites, and stop to take some lovely team photos along the way!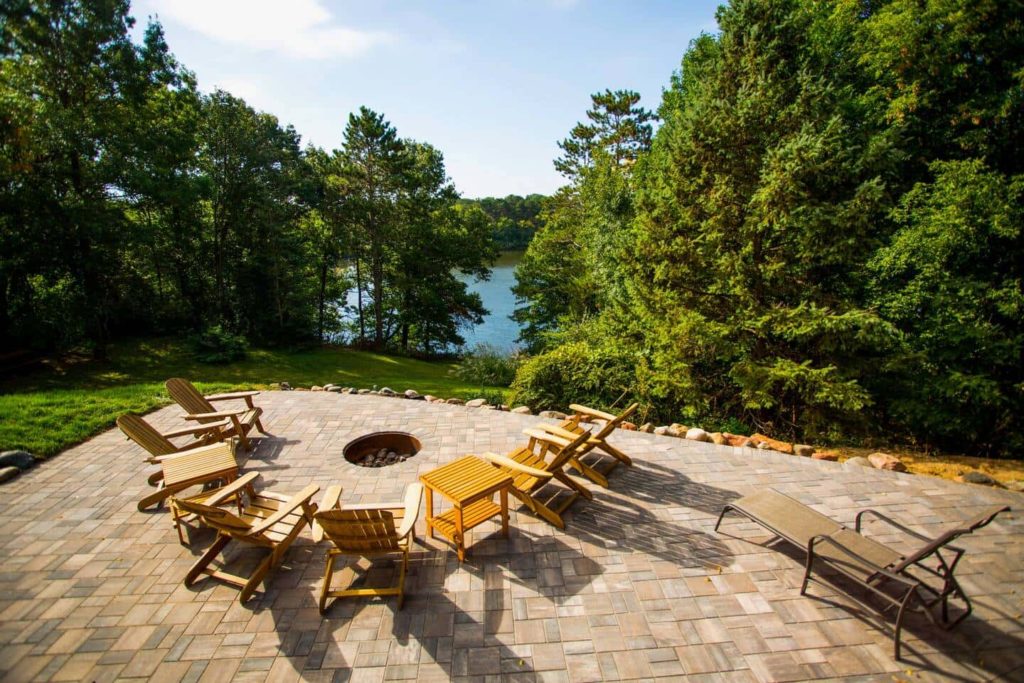 With the Twin Cities just minutes away, this city cabin has a little something for everyone. With a sun porch, a hot tub, and lake access with canoes and kayaks, this is a great place for colleagues to come together, make memories, and get motivated for what's ahead. The scenic views and comfortable common areas make this property the ideal place to go any time of the year! Whether you're opting for a corporate retreat in the summer or shaking things up and taking your colleagues for a much-deserved break in the winter months, this modern lake home has it all.
Happy hour, step aside! Make way for the classy pub crawl where you'll stop at some of Minneapolis's best bars, distilleries, and breweries. Often associated with speakeasies and Prohibition-era alcohol smuggling, Minneapolis is now in its Golden Age of cocktail making and beer brewing. Take your team down to experience fine cocktails and learn about the history of this fascinating city.
Top 5 stays & activities in Europe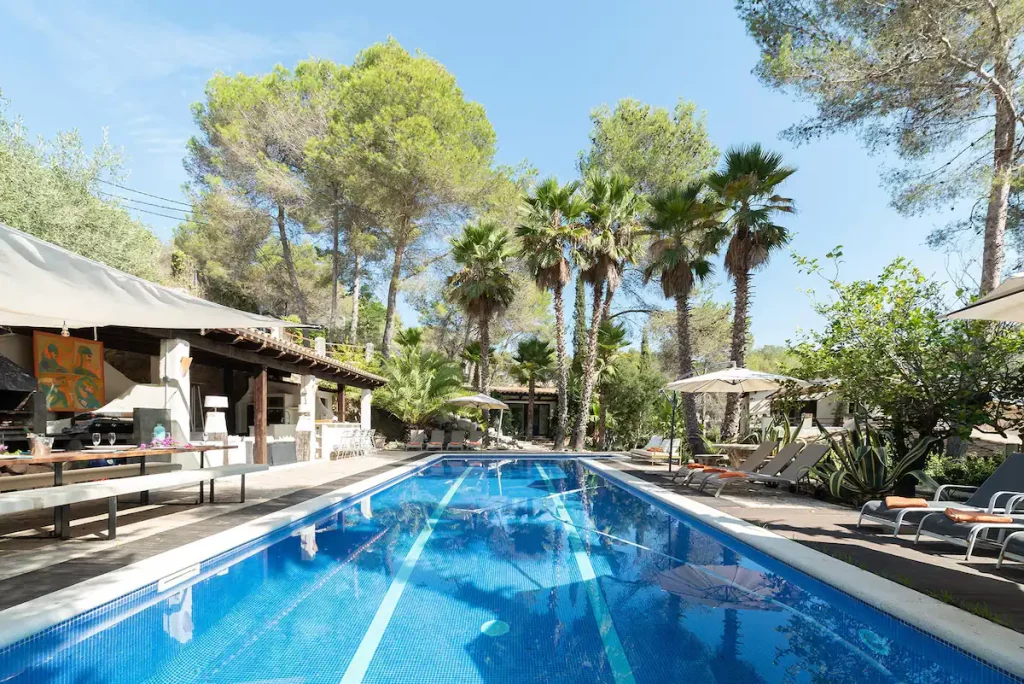 A short drive away from the bustling Catalan capital of Barcelona, Villa Palmeras is ideally located in the famous Spanish beach town of Sitges. If, like many companies, you're looking to bring your distributed teams back together for the first time after the pandemic - then this is the perfect place to do so with a bang! The villa sleeps 22 people, and offers a stunning swimming pool surrounded by palm trees as an outdoor common area for people to enjoy a sangria together at the end of the day!
Join Miguel Angel at his home for the ultimate cooking class that will teach you to make a traditional Spanish paella. Using the freshest, locally-sourced ingredients, this masterclass in paella-making will really immerse you in what makes the Spanish spirit so unique - good food, happy faces, and great vibes. What's more, cooking classes are great team-building activities that will encourage colleagues to work together, get creative, and break out of their shells.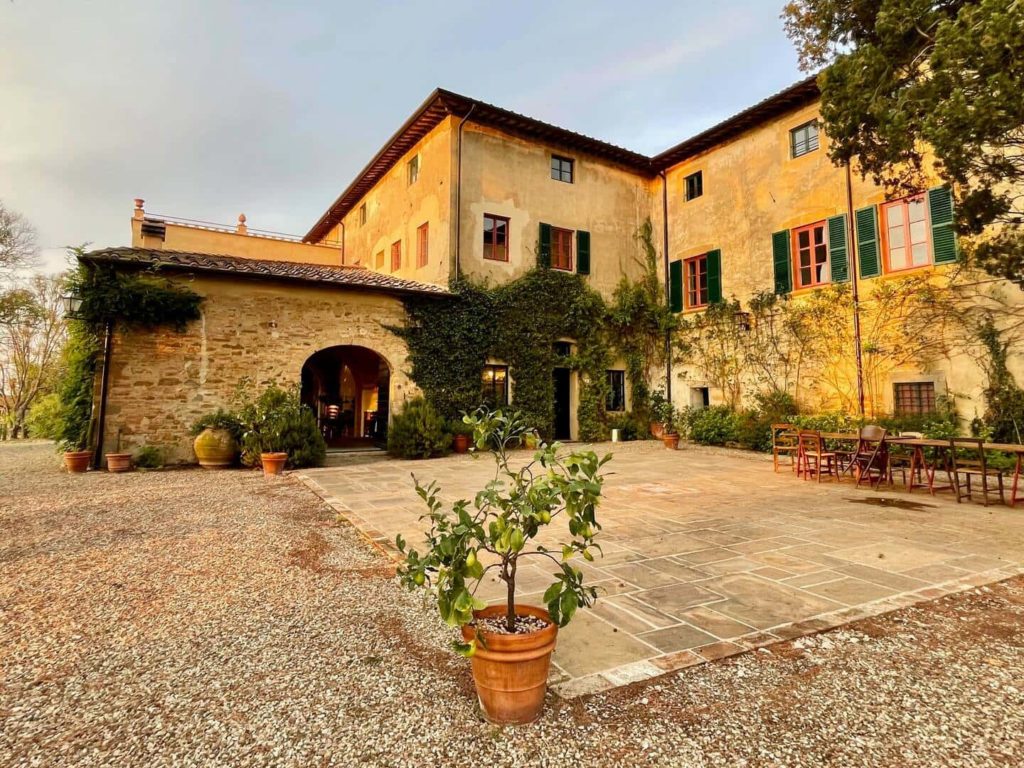 Now here's something really special - a Tuscan artist's villa with an 18m saltwater swimming pool, library, petting zoo, and all-inclusive delicious meals and wine. With 40 hectares of forest and garden surrounding the property, there's even an open-air dance floor for teammates to celebrate successes in style! This beautiful, traditional Tuscan villa deep in the countryside makes for the perfect company retreat or offsite where you can bring your virtual team together in real life - and maybe meet a few Alpacas and Icelandic ponies along the way. Yep, you read that right!
Selected by the maison Gucci to be part of their "Gucci Places", Sonnino Castle was built in the 17th century and is now open to the public as a beacon of art, history, and elegance. Set up a private dinner for you and your colleagues at this historic heritage site, where you'll start with a traditional Italian aperitivo in the courtyard, before moving on to dinner in the Enoteca gardens.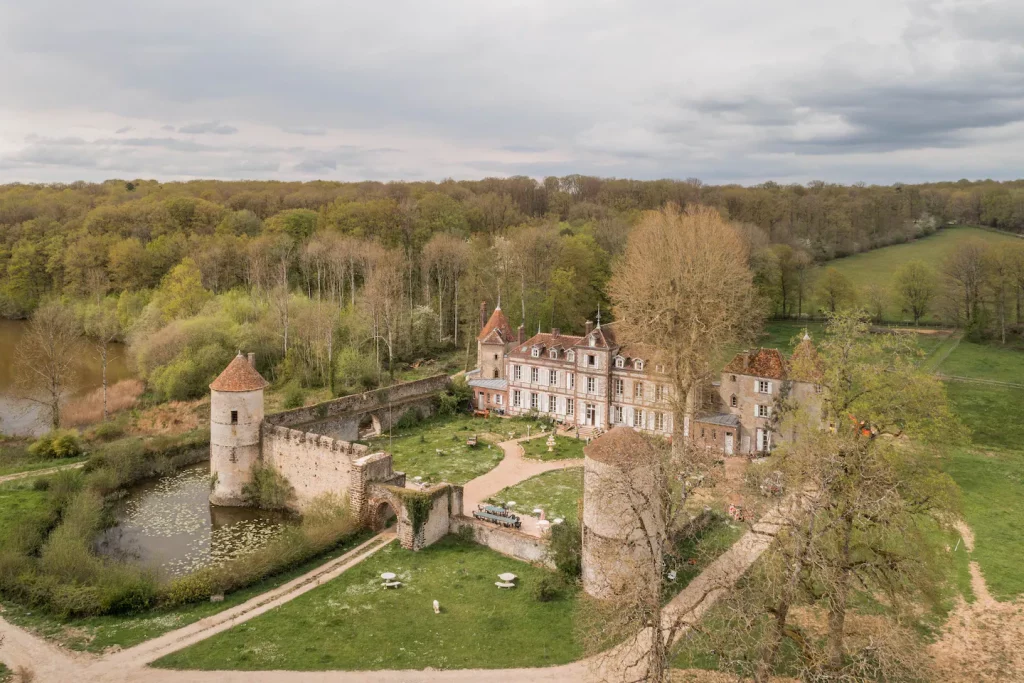 Castle in Manou - Centre-Val de Loire , France
If what you're looking for is to inject a shot of wellness, fantasy, imagination, and whimsy into your corporate retreat, look no further than this castle in the Loire Valley. Transport your colleagues to the 13th century and a 20-hectare park in the middle of one of France's most prominent wine regions for an offsite they won't soon forget! With plenty of space for team-building exercises and rooms for group work and brainstorming, you'll truly want for nothing at this once-in-a-lifetime experience castle.
Recommended activity: take a tour of the Palace of Versailles
Sure, it sounds touristy - but it doesn't have to be with this great tour run by Stu and Niki. Join them to take a tour of the Palace of Versailles by bike, skipping those insufferable queues, and discover the chateau, gardens, and secret places away from the crowds. What's more, your team will get to enjoy a lovely French picnic lunch by the Grand Canal. Now that's a way to make lasting memories with colleagues!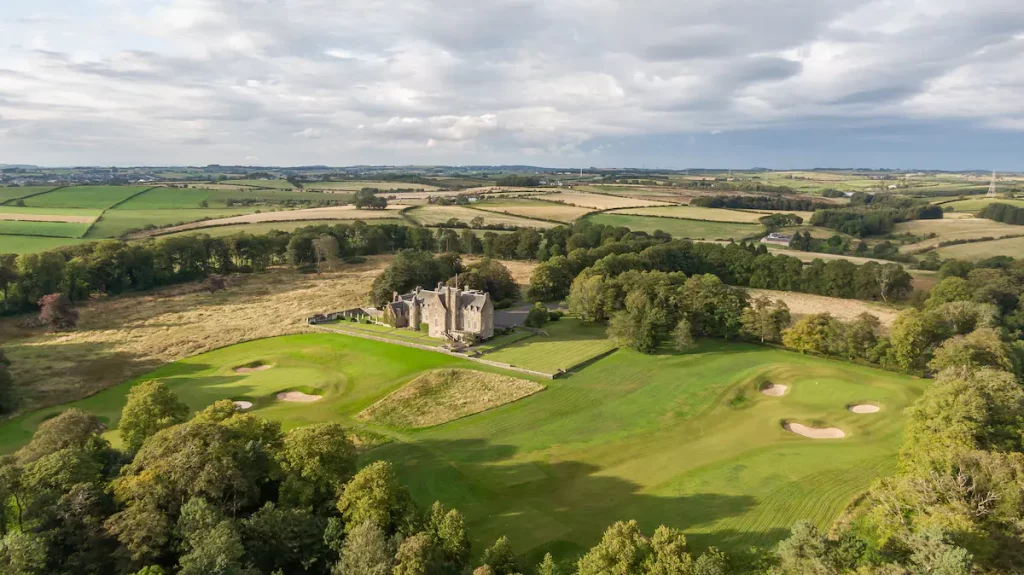 Complete with a 19-hole golf course, this mansion is located on a Scottish private estate that is fully catered for lunch and dinner. The property includes a comfortable shared lounge area, beautifully cared for gardens and grounds, and an interior decor evocative of Downton Abbey-esque set design. It's perfect for anyone looking to immerse themselves in a truly Scottish experience, complete with golfing and delicious meals!
Take your team out for an adventure out of a storybook! Delve deep into the forest, walk along a mystical gorge, and cross an ancient staircase at Finnich Glen! There are no virtual tours that can show you the magical wonders of of Finnich Glen - you'll just have to see it in real life. Colleagues will bond over the natural wonders of these woods, explore a wonderous place they've never seen before, and build lasting memories together.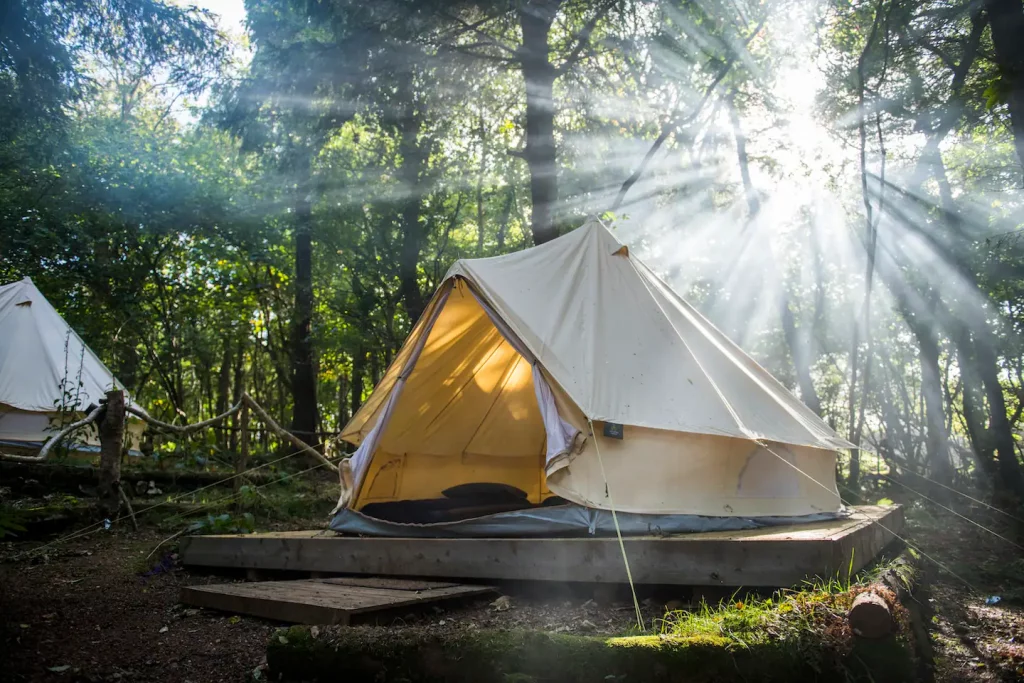 If your team is more on the adventurous, nature-loving side, then this private wild camp on the grounds of a dairy farm might be just the thing for you. Nestled in the heart of the Cornish countryside, your colleagues will experience a night of team-building like none other! From setting your own campfires to roasting your own smores to spending a night in a sleeping bag under the stars, this is the ultimate wilderness retreat!
Recommended activity - mediate in the wilderness
Since you're already deep in the woods, why not think about meditating in the wilderness? Find a traveling guided meditation professional who can help you take advantage of your surroundings and really connect with your inner self!
Did you find this article useful?
If you did, please follow us on our social media accounts on LinkedIn or Instagram. Please share the article with your friends or colleagues!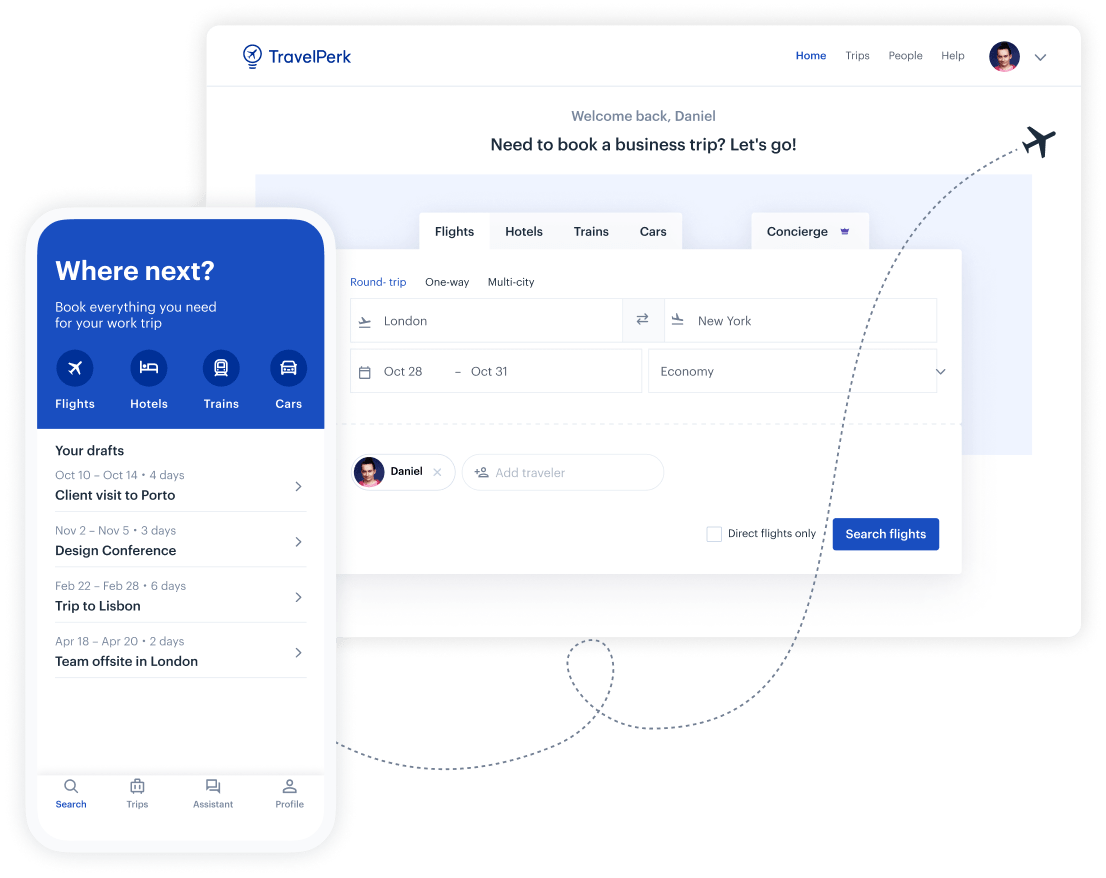 Make business travel simpler. Forever.
See our platform in action. Trusted by thousands of companies worldwide, TravelPerk makes business travel simpler to manage with more flexibility, full control of spending with easy reporting, and options to offset your carbon footprint.

Find hundreds of resources on all things business travel, from tips on traveling more sustainably, to advice on setting up a business travel policy, and managing your expenses. Our latest e-books and blog posts have you covered.

Never miss another update. Stay in touch with us on social for the latest product releases, upcoming events, and articles fresh off the press.