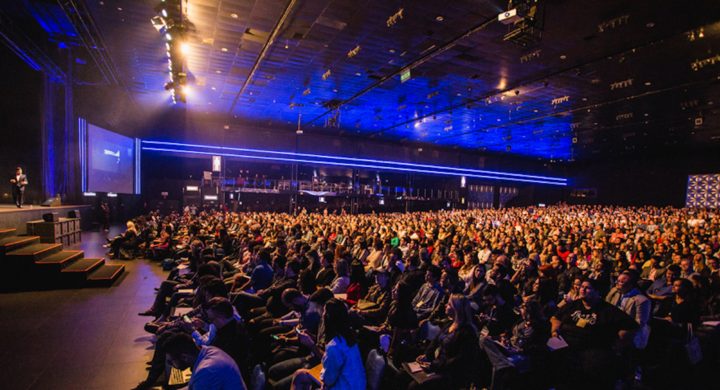 With there finally being a light at the end of the long, dark tunnel brought on by the global coronavirus pandemic, we can start thinking about life going back to normal. For many of us, that included traveling across the continent to different trade shows, conferences, and even a symposium or two, to learn about the latest advancements in our industries.

As we march on through the second half of 2021 and global vaccine rollout continues, many tech conferences are coming back in person. Looking to take your fintech or SaaS company to the next level? Or learn more about data science and automation? Or check out the cool new thing in digital marketing? This list of live, face-to-face tech conferences taking place across Europe will help you plan the rest of your year, without the prospect of too many virtual events.
6th-7th of September 2021
London, UK
For those with a passion for artificial intelligence and big data, London's AI & Big Data Expo is the place to be (literally!). Attendees will enjoy a showcase of the latest, next-generation technologies and strategies that will take the world of AI and big data to the next level. Hear from world-leading brands who will cover topics like business intelligence, deep learning, machine learning, AI algorithms, chatbots, and much, much more. EMEA-based experts from companies like Amazon, the BBC, Roche, Spotify, Johnson & Johnson, and the Responsible AI Institute are just a few of the great minds you'll be able to learn from. And this time, it'll be face-to-face, not screen-to-screen.
6th-7th of September 2021
London, UK
If you're already heading to London for the Big Data & AI Expo, why not pop in and learn a thing or two about blockchain? Head over to London's Business Design Center to deep dive into topics like blockchain, cybersecurity, cloud computing, and more. Over 125 exhibitors will explore the way this new technology disrupts sectors like retail, healthcare, energy, music, and insurance. Take part as international experts draw a roadmap to the future and learn more about all the latest advancements made in this field.
8th-9th of September 2021
Château de Farcheville, Bouville, France
Hey, there budding entrepreneurs! Are you looking to get inspired, get skilled-up, and get away from the city all in one glorious conference ticket? Well, look no further! DevBreak21 offers you all that and more, with over 40 international speakers at a music festival-inspired gathering at Château de Farcheville! Learn from the best in real life, mix and mingle with other like-minded movers and shakers, and stumble across something that may make you the next big thing. A word to the wise—"devs" is in the name, so you best be into development, programming, computers, and the whole shabang. It'll be a digital experience like no other!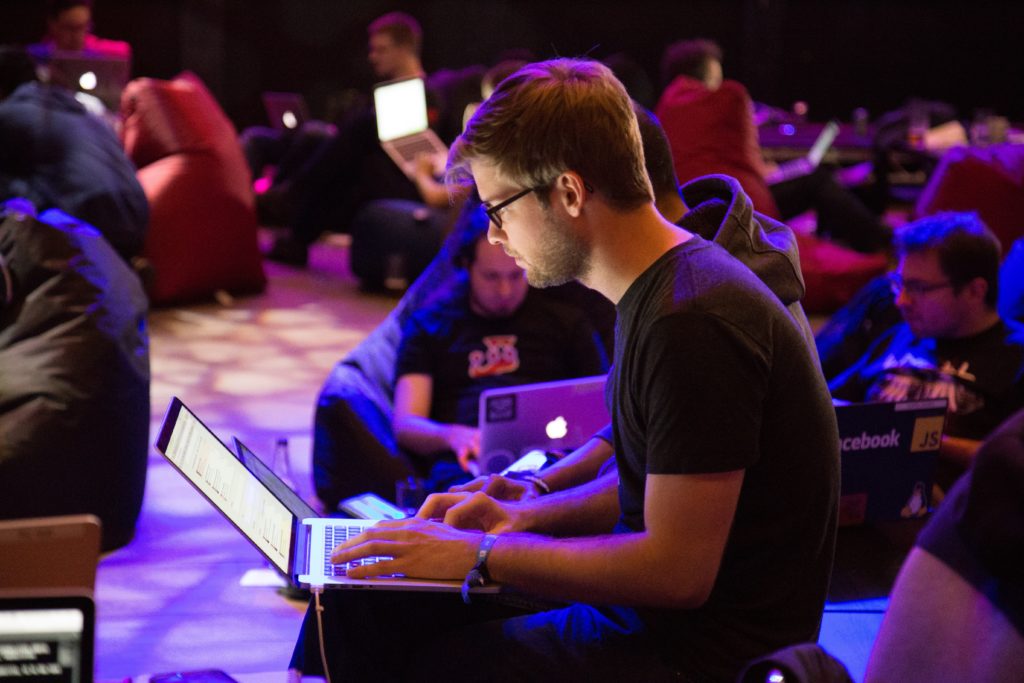 20th-24th of September 2021
London, UK
For all you game-changers and change-makers out there, London Tech Week is not to be missed. Head over to London in late September to take part in a conference aimed at driving change and building "a better, more inclusive, digital world". Topics this year will cover sustainable economic recovery in a post-COVID world and bridging the digital divide globally. Lasting a week, it's one of the longest and most in-depth conferences for tech professionals and enthusiasts. It features incredible speakers from companies like Channel 4, SheCapital, techUK, Seedcamp, and upGrad, to name a few.
30th of September – 1st of October 2021
Amsterdam, Netherlands
Want to take a sneak peek into the future of tech? The Next Web Conference in Amsterdam delves into the heart of the tech industry, bringing together thought leaders from Bolt, Financial Times, Google, Ubisoft, and Bla Bla Car, among many others. Learn about what the future of the tech industry holds in one of Europe's most popular travel destinations. Located in a neoclassical estate on Amsterdam's riverfront, visitors will enjoy a truly unique experience where networking opportunities abound.
5th – 7th of October 2021
Madrid, Spain
Head over to warmer climates in October for Southern Europe's largest tech conference in Madrid, Spain. Join some of the world's greatest thinkers shaping the future to discuss the creation of a new and disruptive green ecosystem to build sustainable business. Glovo (based out of Barcelona), Fintonic, Spotahome, and Cabify are just a few of the keynote speakers who will be sharing their vision of a sustainable business future driven by technology. Aspiring startups will also have the opportunity to participate in South Summit 100, a competition where you can pitch to investors, win clients, and close strategic alliances.
1st – 4th of November 2021
Lisbon, Portugal
Named "the best technology conference on the planet" by Forbes, Web Summit in Lisbon is the place to be for anyone interested or working in the tech industry. This year, the conference will last three days and will attempt to answer one simple question—where to next? Hear from opinion leaders from the European Commission, Microsoft, TripAdvisor, Amazon, Audi, and even a UFC fighter! Learn all about data, the future of transport, smart cities, deep tech, design, development, acceleration, and much more. Enjoy Lisbon's unique architecture, incredible food, and lovely locals as you take in inspiration and knowledge from some of the tech industry's greats.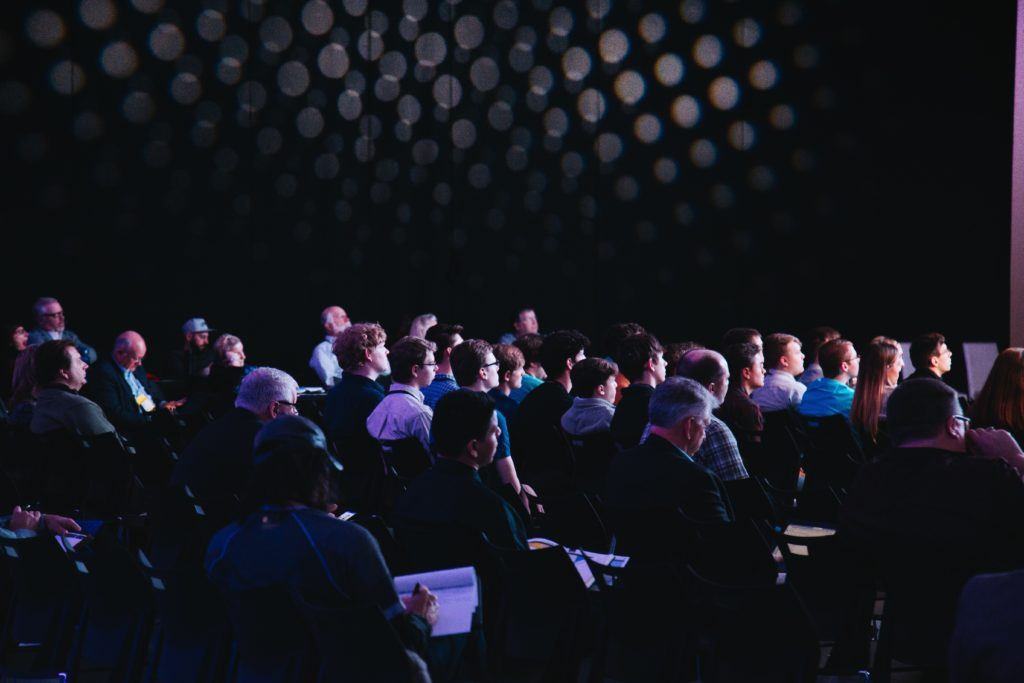 8th – 10th of November 2021
Copenhagen, Denmark
Love devops? GOTO Copenhagen is the ultimate software development conference organized by developers and architects to build a learning experience that helps you stay ahead of technological developments and incorporate them into your work. Attend the conference from the 8th-10th of November, and extend to the 11th and 12th of November if you'd like to attend some of their masterclasses on topics like open source, design thinking, GraphQL, coding, and more.
23rd – 24th of November 2021
Amsterdam, Netherlands
Passionate about connecting the world through the Internet of Things? This two-day tech summit will explore the latest innovations in the world of IoT, including healthcare, manufacturing, transport, supply chain, governments, energy, financial services, and more. This is one of the largest tech events with such a strong focus on IoT, and will discuss the intricacies of using this to drive business forward. Enjoy one-to-one meetings with industry experts, explore networking opportunities with your peers, and see how you can bring digital transformation to life.
1st – 2nd of December 2021
Helsinki, Finland
One of the world's most exciting gatherings for startups and investors, Slush is a tech conference and psychedelic party all mixed into one! It's a place where innovators and industry leaders come together to exchange ideas, enter into constructive debates, and work towards building the companies that will disrupt the status quo. Mix and mingle with CEOs, CTOs, CIOs, developers, marketers, entrepreneurs—pretty much whoever you can think of! Sound right up your alley? Just remember to pack a heavy-duty winter coat—December in Finland is only for the brave!