Sick and tired of virtual events, Zoom conferences with thousands of people, and constantly having to say "I think you're on mute!"? Well, we've got good news for you. Events around the world are happening in real life again—from conferences to conventions to team building, professionals can now come together and learn from each other in person.
So, if you're in the tech industry (or, are just a fan), then you'll be itching to find out what's happening face-to-face again. We did the work for you—check out this list of the 15 best in-person events and tech conferences happening across the US and Canada in 2023.
5th - 8th of January, 2023
Las Vegas, Nevada
Lauded as the most influential tech event in the world, CES 2023 promises to bring back all of the learning and networking opportunities it has become known for. The conference will feature keynotes and many a symposium and will cover a range of topics, from 5G and the Internet of Things to digital marketing, self-driving cars, cryptocurrency, space technology, food technology, and more. This global expo promises to bring together some of the greatest minds in tech from around the world. You won't want to miss it!
10th - 19th of March, 2023
Austin, Texas
For the creative industries, SXSW is a must-visit technology conference. It's an incredible opportunity to hear cutting-edge ideas, network with a pool of like-minded professionals, and immerse yourself in breakthroughs in tech, film, culture, and music. Past keynote speakers have included Barack Obama, Olivia Wilde, and Esther Perel among many other star-studded names!
At the 2023 edition, you'll be able to choose from a number of tracks to follow such as climate change, culture, film & episodics, design, energy, food, and more. Sound too good to be true? Well, it's not. Head on down to Austin for an unmissable experience!
13th - 16th of March, 2023
Washington DC
SATELLITE 2023 is considered one of the most significant social gatherings of space and satellite thought leaders. The aim is to bridge the gap in the digital divide, increase access to space, cultivate innovation, and look to solve relevant global challenges. This event has a history of being one of the largest events every year, bringing in speakers like Amazon's Jeff Bezos and Elon Musk.
A number of significant themes will be covered at this year's conference, including satellite system architecture and design, protecting assets in orbit, and escaping gravity, among many other fascinating topics. Put simply, it's a showstopper of an event that anyone interested in this field should strive to attend.
TravelPerk's Meetings & Events team can help you book venues and get exclusive discounts on group travel
20th - 23rd of March, 2023
Los Angeles, California
Head over to the city of angels for this 4-day, immersive conference that brings together blockchain, crypto, and NFT professionals from all over the world! With live music, inspiring talks, glitzy entertainment, and parties only a city like LA can offer, this is the ultimate go-to event for anyone working in these innovative industries. This year's speakers will include the likes of Steve Aoki, Mark Cuban, Tatiana Demaria, Nicole Buffet, and many more. You won't want to miss out!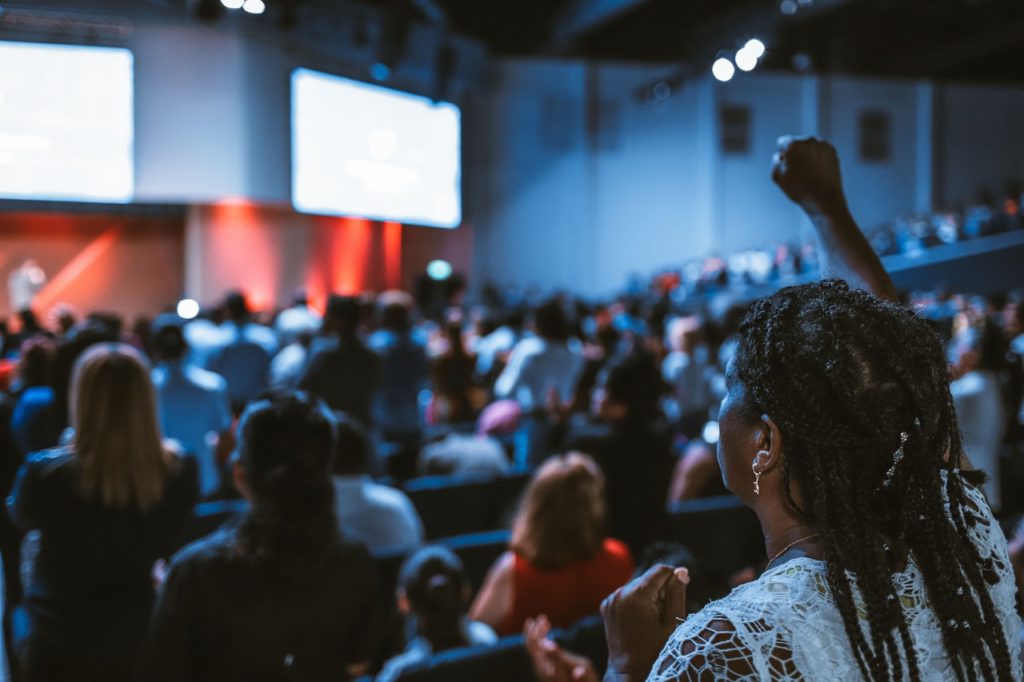 12th - 13th of April, 2023
Los Angeles, California
Ready to head over to the heart of Silicon Beach to learn about the next generation of Internet, mobile, martech, adtech, and SaaS technology? Yeah, we bet you do. So head on over to TECHSPO's, LA's exciting technology exhibition!
Prepare to be inspired, learn from leaders from some of the world's top brands, take advantage of the conference's interactive nature to network, and explore all that this glamorous city has to offer. This conference is the place where business, tech, and innovation collide, so don't miss out on your chance to be part of it.
21st - 22nd of April, 2023
New York City, New York
Are you a digital marketing professional looking to explore the best practices, latest trends, practical solutions, and exciting strategies in your industry? Then look no further, DigiMarCon 2023 is where you need to be. This year's edition of the conference will deep dive into growth hacking, inbound and outbound marketing, contextual marketing, predictive analytics, and so much more. With speakers from some of the big names in marketing like Microsoft, Hubspot, Hootsuite, Facebook - and even a surprise appearance from Kevin Jonas! - you'll want for nothing at this incredible conference in the Big Apple.
24th - 27th of April, 2023
San Francisco, California
The country's top security conference is back with a bang, taking place in San Francisco from the 24th to the 27th of April, 2023. You'll gain hands-on knowledge about the latest trends taking place in your industry, with interactive programs like their Learning Labs, training sessions, and a range of hands-on activities conducted by industry leaders and providers. Don't forget to secure your spot now, tickets do tend to run out quickly!
9th - 11th of May, 2023
Boston, Massachussetts
The Open Data Science Conference in Boston is the must-attend event of the year for anyone interested in artificial intelligence, cybersecurity, data science, open-source tech, data analytics, and machine learning. Experts from Microsoft, Salesforce, UC Berkeley, and Red Hat are just a few of the thought leaders who have spoken and shared their knowledge at the conference.
This community-focused event gives you the opportunity to engage with others in your field, build new relationships, and learn from world-class experts. If your post-COVID resolution was to take a huge leap forward in your career, here's where to start.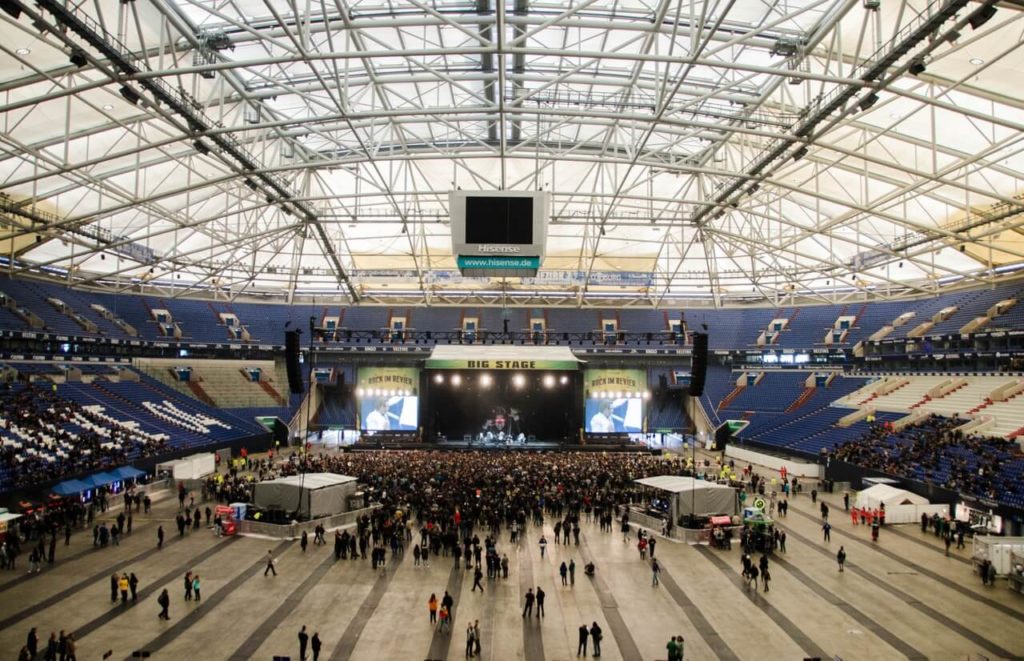 17th - 18th of May, 2023
Santa Clara, California
The world's leading AI and big data event, this two-day expo will knock your socks off. You'll have the opportunity to learn from over 250 area experts in a number of fields within the technology industry, including manufacturing, transport, supply chain, government, legal, financial services, energy, utilities, insurance, healthcare, and retail, to name a few. It really is the mother of all tradeshows and will cover topics like demystifying AI, decision science, computer vision, and more.
31st of May - 2nd of June, 2023
Dallas, Texas
The world's largest technology event dedicated to DTC subscriptions, SubSummit 2023 is where world leaders come together to discuss the future of consumer behavior and e-commerce. While last year's event took place in Orlando, this year it will head back to its homestead in Dallas where you'll have the opportunity to learn about optimizing your business model, developing long-lasting relationships, and understanding the evolution of the subscription industry.
You'll cover topics like how to optimize your subscription-based business model, the evolution of the industry, and how to apply insightful data to your business decisions.
31st of May - 2nd of June, 2023
Atlanta, Georgia
A music festival. A coding festival. Full of waffles and wings. Could you ask for much more? This is one of the most exciting software engineering conventions out there, bringing together over 50 speakers from some of the world's tech industry leaders. Hear from engineers from Google, developers from Ethereum, founders, CIOs, devops professionals and so much more at this cutting-edge event. This is more than a tech conference, it's a place to go to build memories.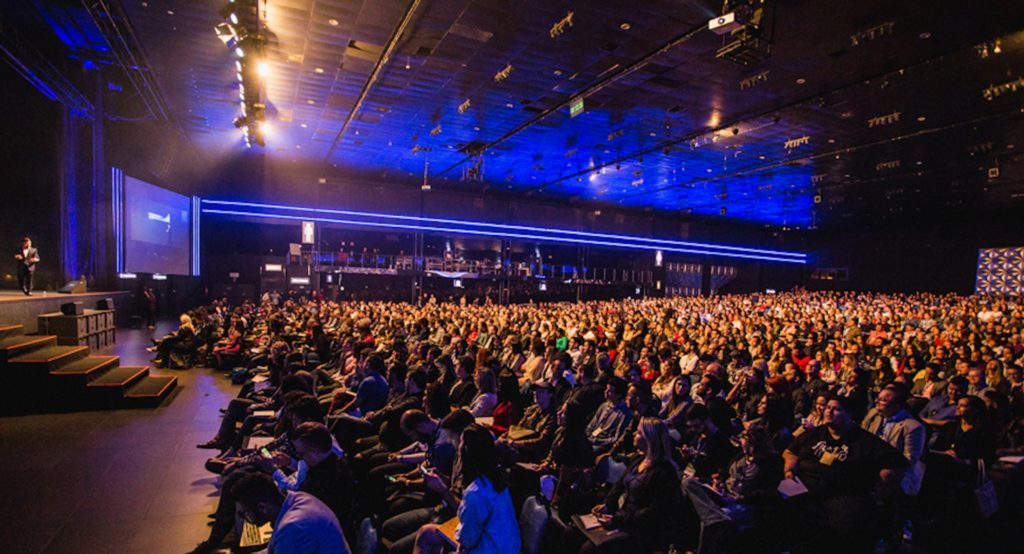 26th - 29th of June, 2023
Toronto, Ontario
Often referred to as North America's fastest-growing startup summit, this event is the self-proclaimed Olympics of tech! Created by the team behind Web Summit, this is an incredible opportunity for entrepreneurs and investors to come together and build the next big thing, no matter whether you're building a groundbreaking app or a robot.
Last year's impressive panel of speakers included Nicole Kidman, Ryan Reynolds, Mark Ruffalo, the CEO of PayPal, the Mayor of Toronto, and many more. 2023 promises an equally exciting line-up of speakers to enlighten you on digital transformation, entrepreneurship, and more. So why not head over there, network, and visit CN Tower while you're at it?
5th - 10th of August, 2023
Las Vegas, Nevada
Held at the Mandalay Bay Convention Center, this event is the place to go for the cybersecurity community. Featuring training, briefings, business halls, and keynote speeches, this is an event not to be missed for anyone looking to immerse themselves in the latest trends and insights from the field. You can attend this event live and in person in Las Vegas, or you can decide to join it remotely if you prefer.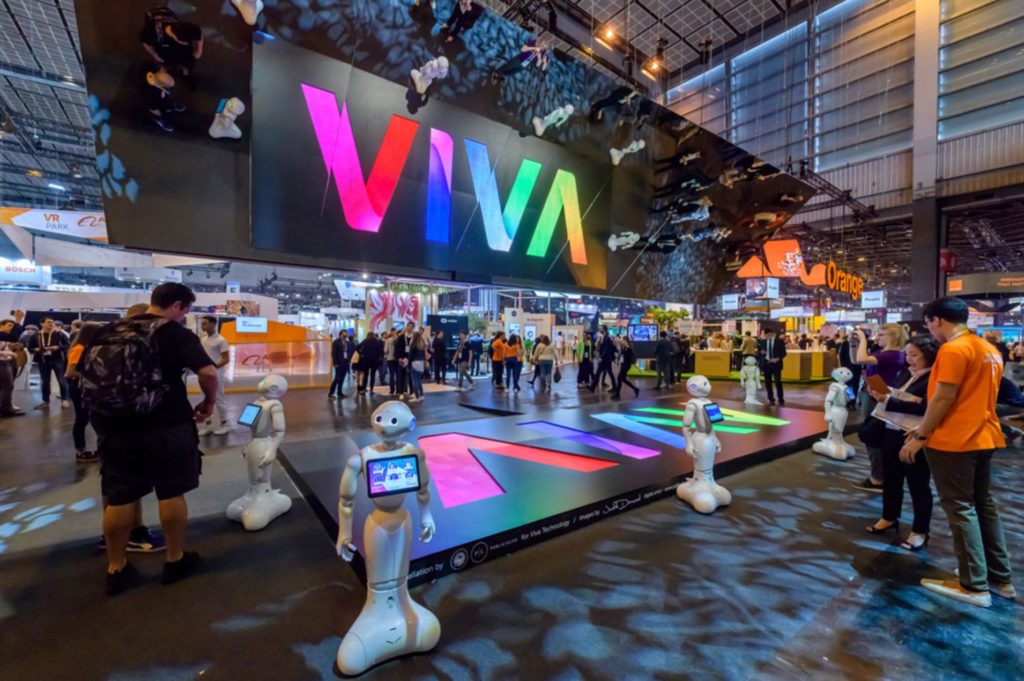 26th - 28th of September, 2023
Las Vegas, Nevada
As one of the world's largest tech events, the Mobile World Congress (MWC) is the place to learn about 5G, IoT, connectivity, cloud computing, and disruptive innovation. This year's event will showcase the hottest trends in connectivity and mobile innovation. You'll learn about automation, smart cities, connected consumerism, robotics, the future of healthcare, and inclusive technology, among many other things. Hear from world-class innovators from disruptive companies and get ready to step into the future.
9th - 12th of October, 2023
Chicago, Illinois
Higher education professionals, listen up! This is the conference you need. 2020 and the outbreak of the coronavirus pandemic brought many changes to higher education, specifically pertaining to IT. This event has brought together many incredible speakers in the past, including people from Princeton University and Paul Quinn College. Participate in talks, case studies, and roundtables on topics like the future workforce, cybersecurity, emerging technologies, high-performance computing, and much more.
Traveling to Europe this year and wondering where you might find a great tech convention? Check out our article on the 10 best tech conferences in Europe for 2023! From London to Dublin, and Barcelona to Amsterdam, this list will have you itching to hop over the pond.
Did you find this article useful?
If you did, please follow us on our social media accounts on LinkedIn or Instagram. Please share the article with your friends or colleagues!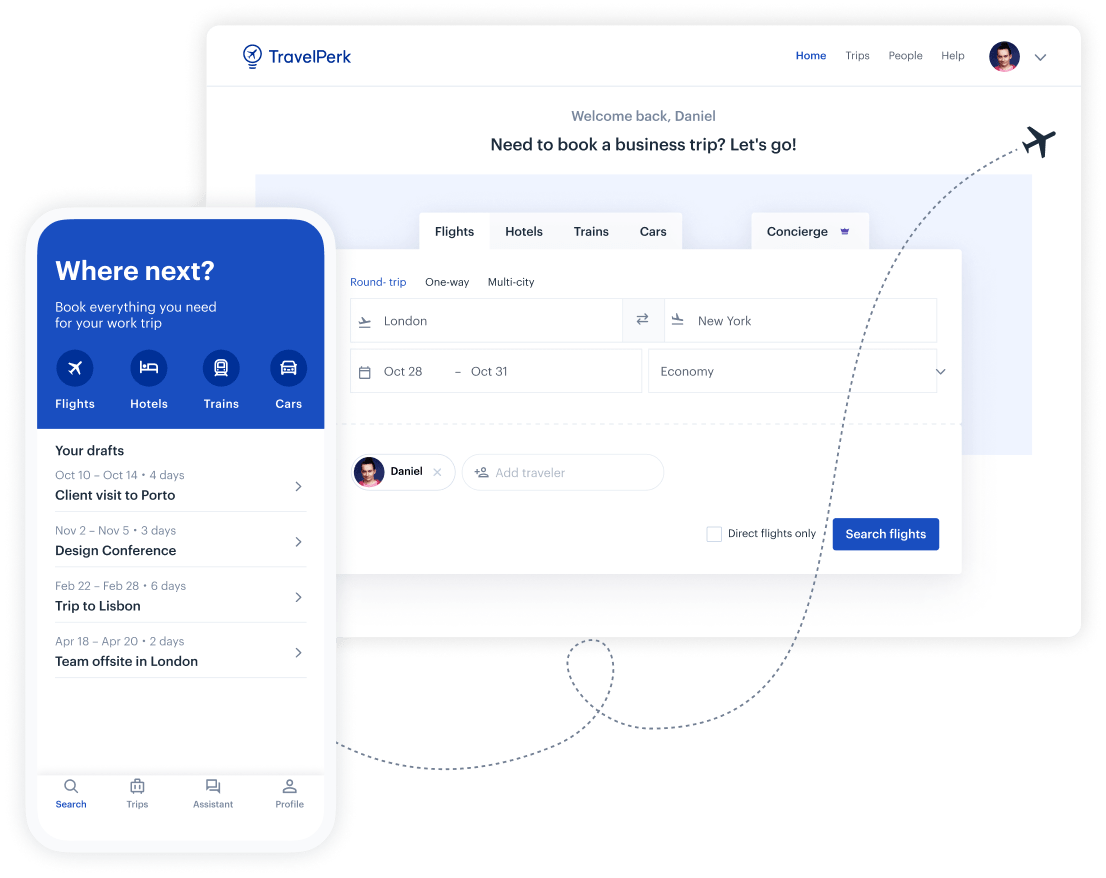 Make business travel simpler. Forever.
See our platform in action. Trusted by thousands of companies worldwide, TravelPerk makes business travel simpler to manage with more flexibility, full control of spending with easy reporting, and options to offset your carbon footprint.

Find hundreds of resources on all things business travel, from tips on traveling more sustainably, to advice on setting up a business travel policy, and managing your expenses. Our latest e-books and blog posts have you covered.

Never miss another update. Stay in touch with us on social for the latest product releases, upcoming events, and articles fresh off the press.