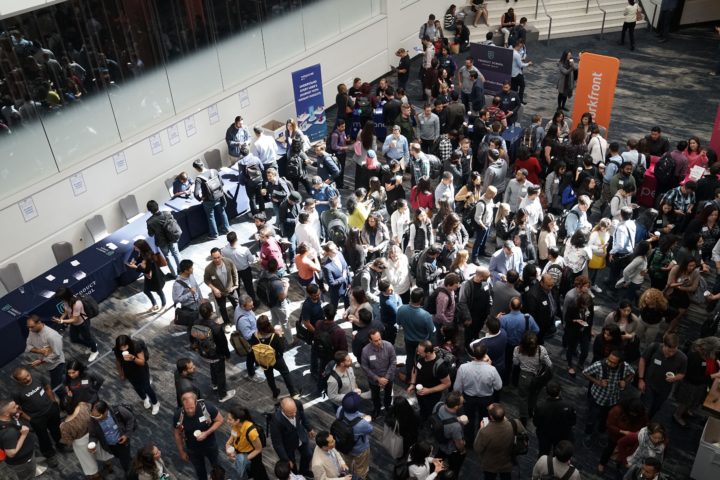 Sick and tired of virtual events, Zoom conferences with thousands of people, and constantly having to say "I think you're on mute!"? Well, we've got good news for you. Events around the world are starting to happen in real life again—from conferences to conventions to teambuilding, professionals can now come together and learn from each other in person.

So, if you're in the tech industry (or, are just a fan), then you'll be itching to find out what's happening face to face again. We did the work for you—check out this list of the 10 best in-person events and tech conferences happening across the US and Canada in 2021.
11th - 20th of March
Austin, Texas
For the creative industries, SXSW is a must-visit technology conference. It's an incredible opportunity to hear cutting-edge ideas, network with a pool of like-minded professionals, and immerse yourself in breakthroughs in tech, film, culture, and music. Some of this year's keynote speakers include Rock & Roll Hall of Fame nominee Beck, the retired President and Chief Operating Officer of Nintendo of America, and global superstar Lizzo! Sound too good to be true? Well, it's not. Head on down to Austin for an unmissable experience!
21st - 24th of March
Washington DC
SATELLITE 2022 is considered one of the most significant social gatherings of space and satellite thought leaders. The aim is to bridge the gap in the digital divide, increase access to space, cultivate innovation, and look to solve relevant global challenges. This event has a history of being one of the largest events every year, bringing in speakers like Amazon's Jeff Bezos and Elon Musk. Put simply, it's a showstopper of an event that anyone interested in this field should strive to attend.
12th - 14th of April
Boston, Massachusetts
As the world of work undergoes a significant shift towards more digital workplace models, professionals interested in learning about building high-performing teams would do well to attend Optima22. This talent optimization conference is going to focus on the fusion between your business strategy and your people strategy. You'll hear from Fortune 500 consultants, former CIA officials, and entrepreneur gurus from venture capital firms like General Catalyst. Get ready for the HR experience of a lifetime.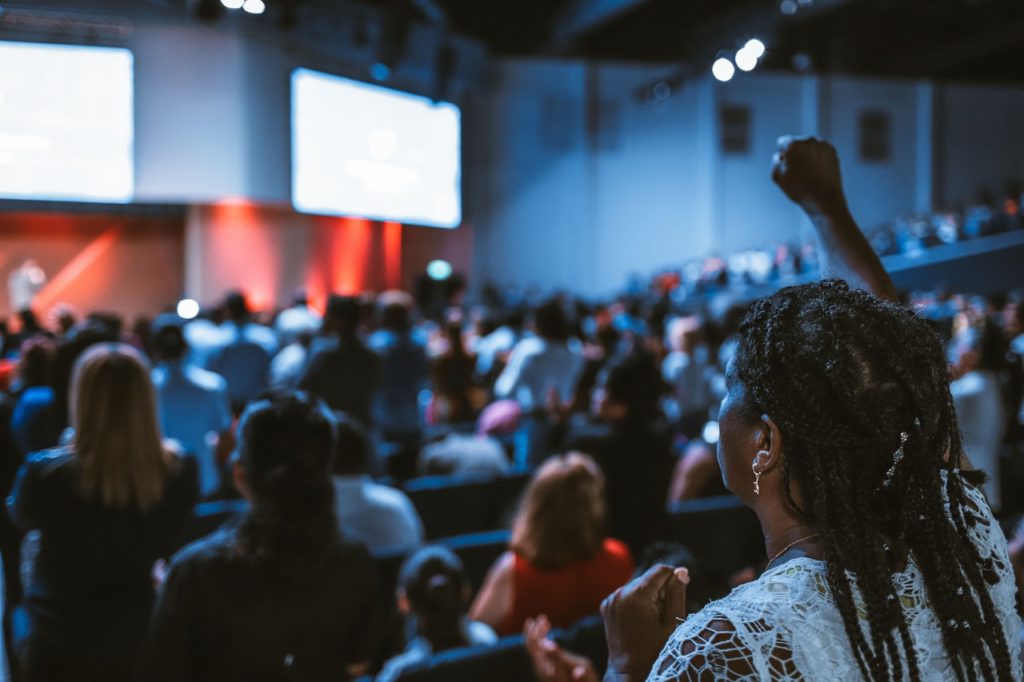 11th - 12th of May
Santa Clara, California
The world's leading AI and big data event, this expo will knock your socks off. You'll have the opportunity to learn from over 250 area experts in a number of industries, including manufacturing, transport, supply chain, government, legal, financial services, energy, utilities, insurance, healthcare, retail, to name a few. It really is the mother of all tradeshows and will cover topics like demystifying AI, decision science, computer vision, and more.
11th - 12th of May
Santa Clara, California
A pretty big weekend for tech enthusiasts in California, the Digital Transformation Week North America is back! This year's conference will consider how transformative technologies are breaking into the workplace and are empowering businesses to innovate in an increasingly digital world. This two-day event is an interactive networking experience that will feature keynote speeches, a symposium, and panels on topics including robotic process automation, understanding behavior through AI, and more. Speakers from companies like Meta, Twitter, Amazon, and Mars will be there.
1st - 3rd of June
Orlando, Florida
The world's largest technology event dedicated to DTC subscriptions, SubSummit 2022 is where world leaders come together to discuss the future of consumer behavior and e-commerce. Previously held in Dallas, Texas, in 2021, it's next stop is Orlando, where you'll have the opportunity to learn about optimizing your business model, developing long-lasting relationships, and understanding the evolution of the subscription industry. You'll hear from a whole ecosystem of experts from companies like Doordash, Just Deco, and The Subscription Box Show, to name a few.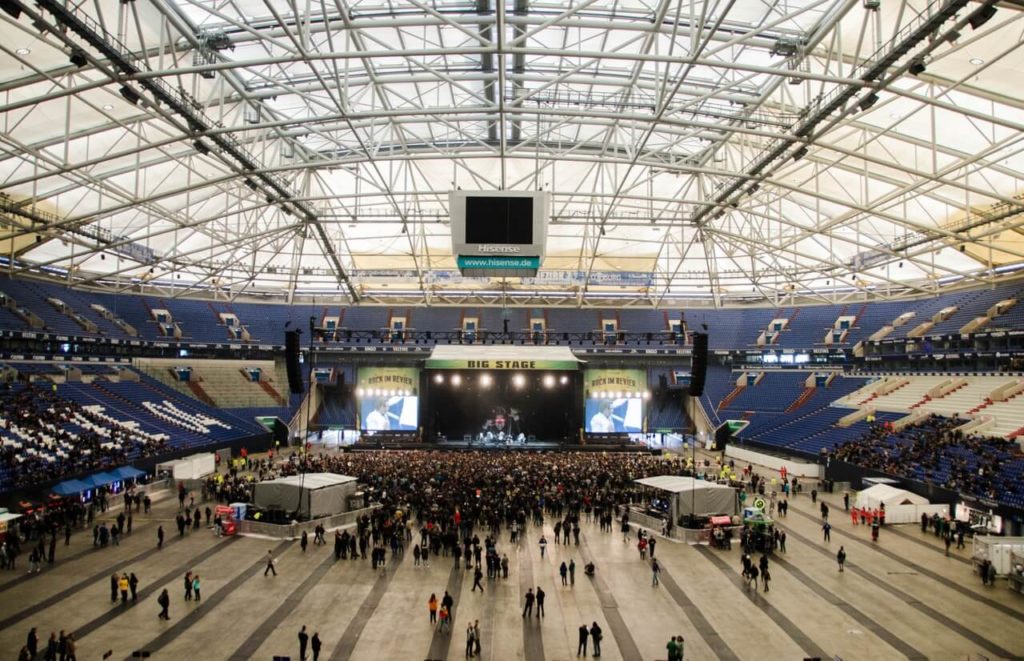 1st - 4th of June
Atlanta, Georgia
A music festival. A coding festival. Full of waffles and wings. Could you ask for much more? This is one of the most exciting software engineering conventions out there, bringing together over 50 speakers from some of the world's tech industry leaders. Hear from engineers from Google, developers from Ethereum, founders, CIOs, devops professionals and so much more at this cutting-edge event. This is more than a tech conference, it's a place to go to build memories.
20th - 23rd of June
Toronto, Ontario
Often referred to as North America's fastest-growing startup summit, this event is the self-proclaimed Olympics of tech! Created by the team behind Web Summit, this is an incredible opportunity for entrepreneurs and investors to come together and build the next big thing, no matter whether you're building a groundbreaking app or a robot . This year's impressive panel of speakers includes people from Tinder, MIT, Calendly, Wikipedia, Refinery 29, and P&G. So why not head over there, network, and visit CN Tower while you're at it?
11th - 12th of July
Los Angeles, California
Ready to head over to the heart of Silicon Beach to learn about the next generation of Internet, mobile, martech, adtech, and SaaS technology? Yeah, we bet you do. So head on over to TECHSPO's, LA's exciting technology exhibition held in the luxurious Loews Hollywood Hotel! This is the place where business, tech, and innovation collide, so don't miss out on your chance to be part of it.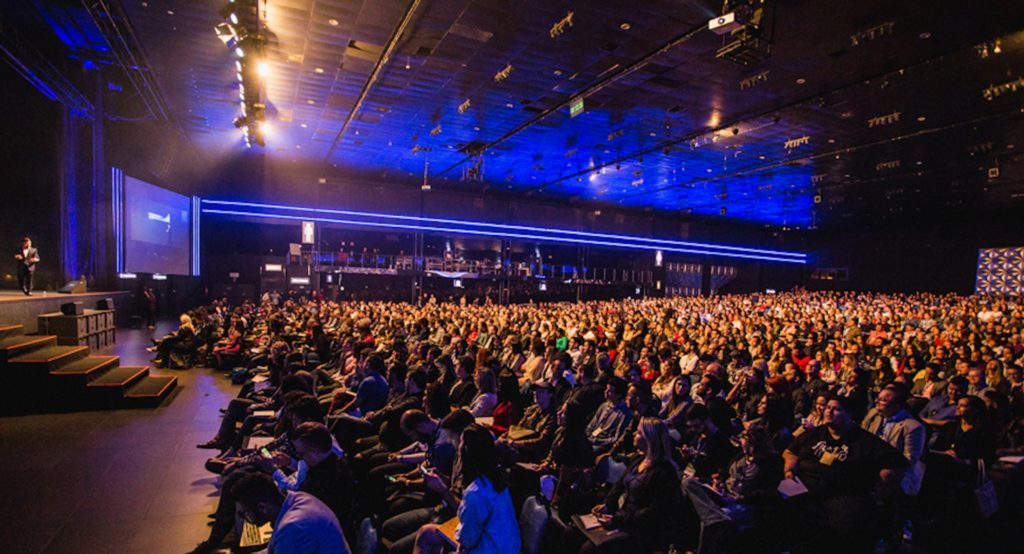 6th - 11th of August
Las Vegas, Nevada
Held at the Mandalay Bay Convention Center, this event is the place to go for the cybersecurity community. Featuring training, briefings, business halls, and keynote speeches, this is an event not to be missed for anyone looking to immerse themselves in the latest trends and insights from the field. You can attend this event live and in-person in Las Vegas, or you can decide to join it remotely if you prefer.
28th - 30th of September
Las Vegas, Nevada
As one of the world's largest tech events, the Mobile World Congress (MWC) is the place to learn about 5G, IoT, connectivity, cloud computing, and disruptive innovation. This year's event will showcase the hottest trends in connectivity and mobile innovation. You'll learn about automation, smart cities, connected consumerism, robotics, the future of healthcare, and inclusive technology, among many other things. Hear from world-class innovators from disruptive companies like IdeaLab and T-Mobile USA, and get ready to step into the future.
29th of September
New York, New York
Brand leaders, digital marketing professionals, and communications and design teams rejoice! This event was made for you. Portada gives you the unique opportunity to mix and mingle with other professionals in this area, learn what best-of-breed brands are doing right, and discover cutting-edge insights about marketing to a US consumer. Hear from panelists representing Nestle, Estée Lauder, Coty, and Mastercard among many others! This is a great networking opportunity for the ambitious marketer or brand professional to take a step forward in their career.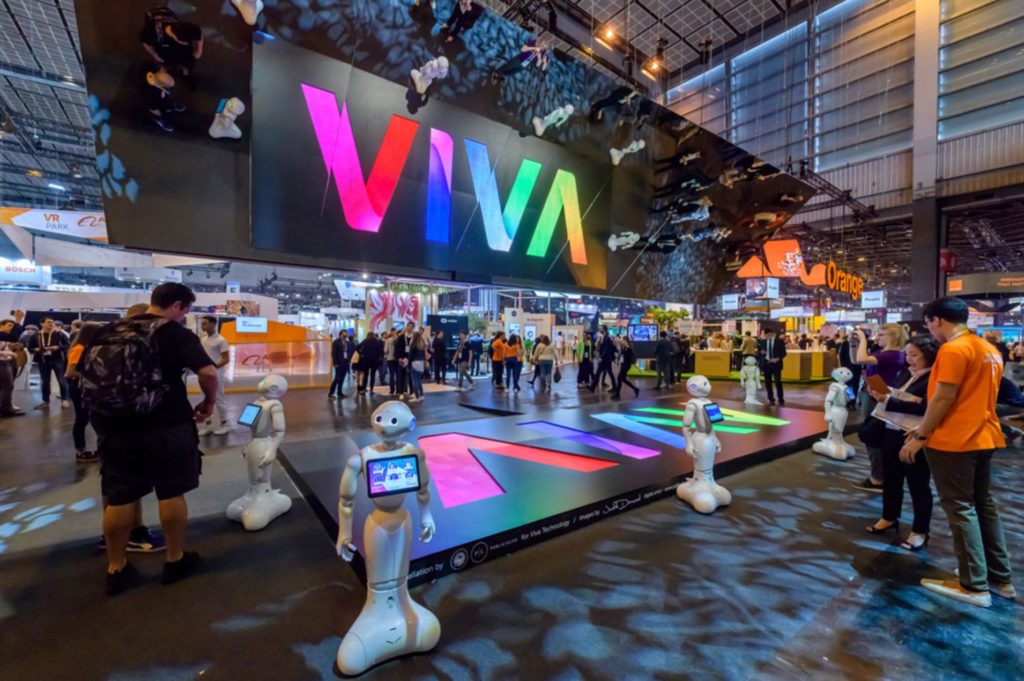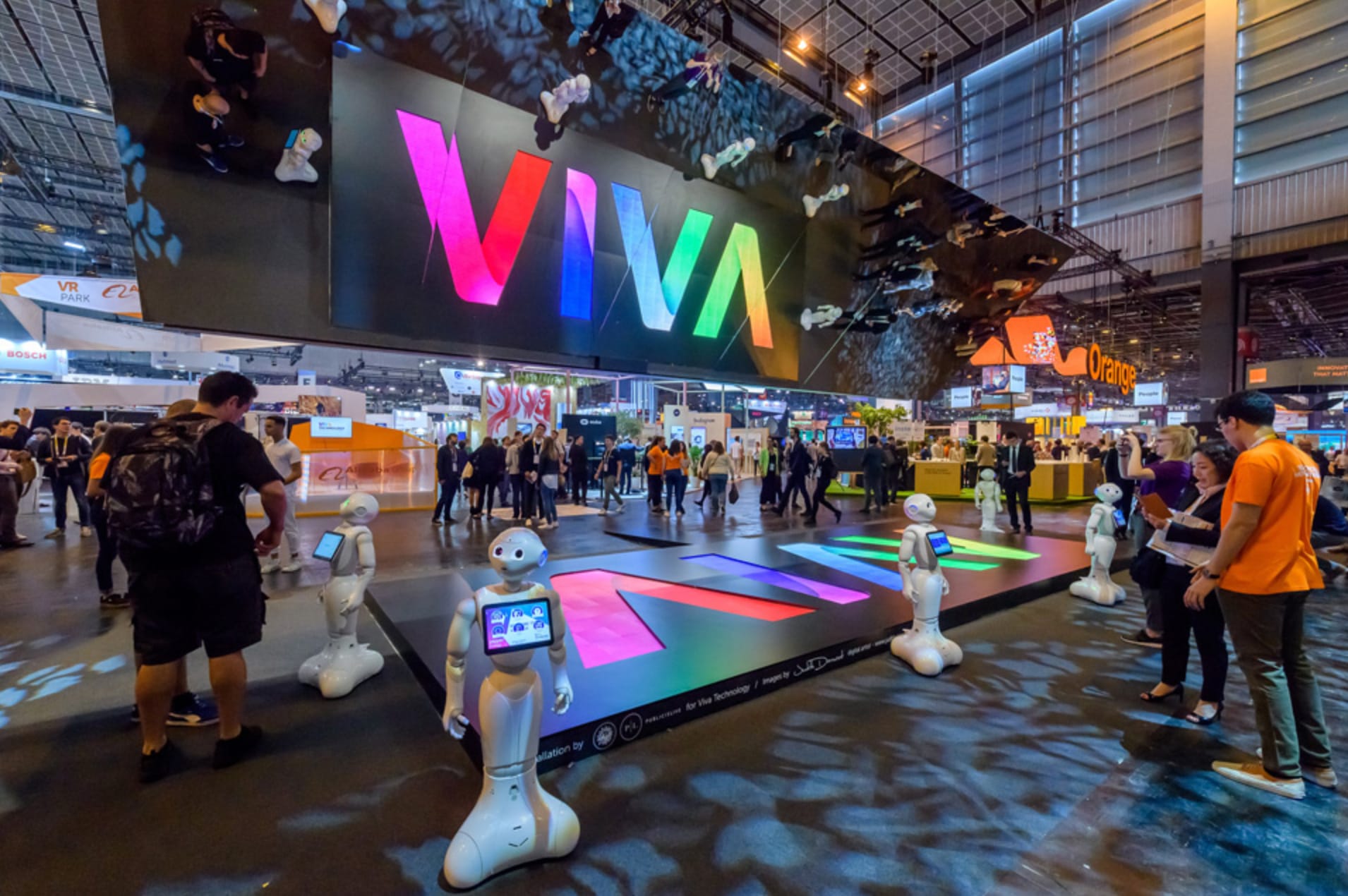 12th - 13th of October
Los Angeles, California
North America's leading convention on blockchain investing, LA Blockchain Summit is back with a bang. This year's summit will look at the new era of blockchain technology, bringing together the brightest minds in the industry to help you learn the how, why, and when of blockchain investment strategies. Speakers from companies like FTX, Ripple, eToro, and Binance will be there, and what's more, you'll get to hear from Apple's Co-Founder Steve Wozniak!
25th - 28th of October
Denver, Colorado
Higher education professionals, listen up! This is the conference you need. 2020 and the outbreak of the coronavirus pandemic brought many changes to higher education, specifically pertaining to IT. This event has brought together many incredible speakers in the past, including people from Princeton University and Paul Quinn College. Participate in talks, case studies, and roundtables on topics like the future workforce, cybersecurity, emerging technologies, high-performance computing, and much more.
1st - 3rd of November
San Francisco, California
The Open Data Science Conference in San Francisco is the must-attend event of the year for anyone interested in artificial intelligence, cybersecurity, data science, open-source tech, data analytics, and machine learning. Experts from Microsoft, Salesforce, UC Berkeley, and Red Hat are just a few of the thought-leaders who will speak and share their knowledge at the conference. This community-focused event gives you the opportunity to engage with others in your field, build new relationships, and learn from world-class experts. If your post-COVID resolution was to take a huge leap forward in your career, here's where to start.
A quick note: due to the ongoing global health crisis brought on by COVID-19, many of these conferences have also made themselves available on-demand as virtual conferences. Remember to act responsibly if you do decide to attend these conferences in person by following all of the health and safety guidelines put forth by the event organizers and your local health authorities.
Traveling to Europe this year and wondering where you might find a great tech convention? Check out our article on the 15 best tech conferences in Europe for 2022! From London to Barcelona to Amsterdam, this list will have you itching to hop over the pond.
Did you find this article useful?
If you did, please follow us on our social media accounts on LinkedIn or Instagram. Please share the article with your friends or colleagues!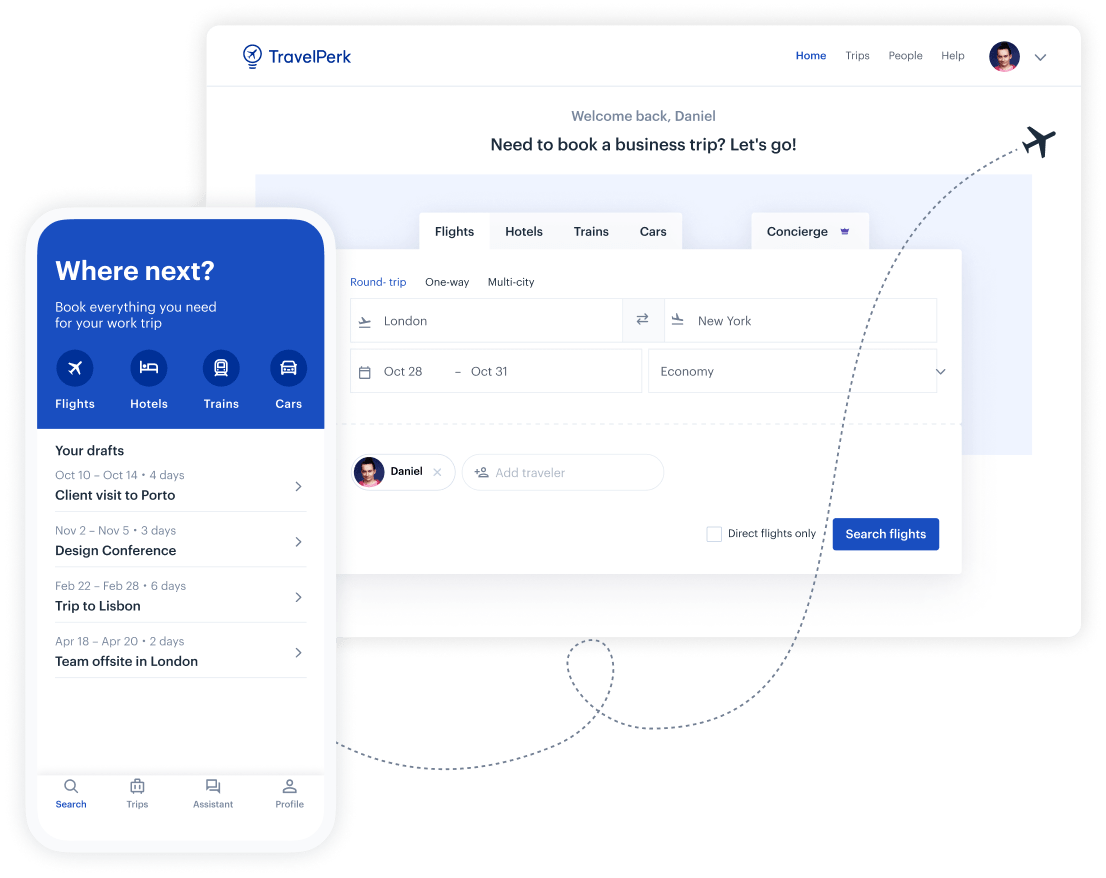 Make business travel simpler. Forever.
See our platform in action. Trusted by thousands of companies worldwide, TravelPerk makes business travel simpler to manage with more flexibility, full control of spending with easy reporting, and options to offset your carbon footprint.

Find hundreds of resources on all things business travel, from tips on traveling more sustainably, to advice on setting up a business travel policy, and managing your expenses. Our latest e-books and blog posts have you covered.

Never miss another update. Stay in touch with us on social for the latest product releases, upcoming events, and articles fresh off the press.