Travel management designed for the manufacturing industry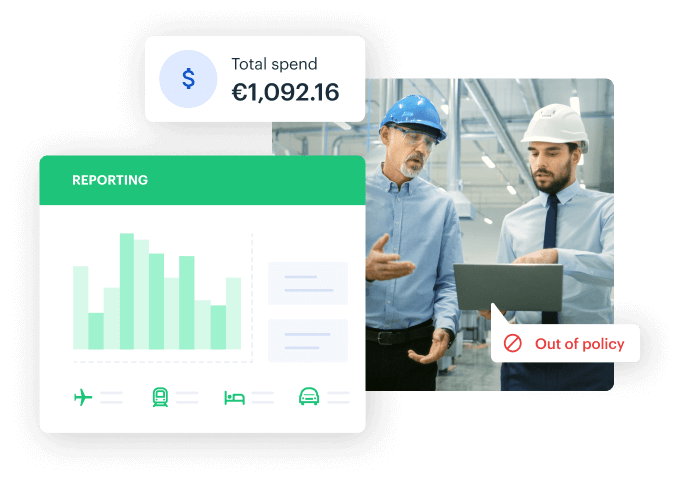 Travel management designed for the manufacturing industry
Travel smarter with built-in policies, project-specific spend reporting, and easy travel and expense management. Cut admin time in half while saving 10-20% of your travel budget.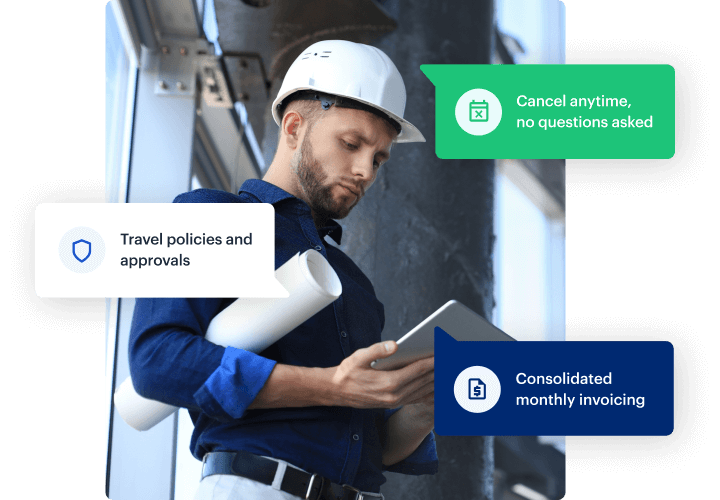 Your one-stop shop for business travel
Employees, contractors, and guests can book for themselves within your policy and approval guidelines. You can set different policies for different teams, departments, travelers, cities, or projects. With consolidated monthly invoicing, there's no need for time-consuming reimbursement processes or lengthy T&E forms.
When projects change, you can change your plans without forfeiting the entire cost of the trip. With FlexiPerk, recover 80% of cancelled trip costs for a low, additional fee per trip.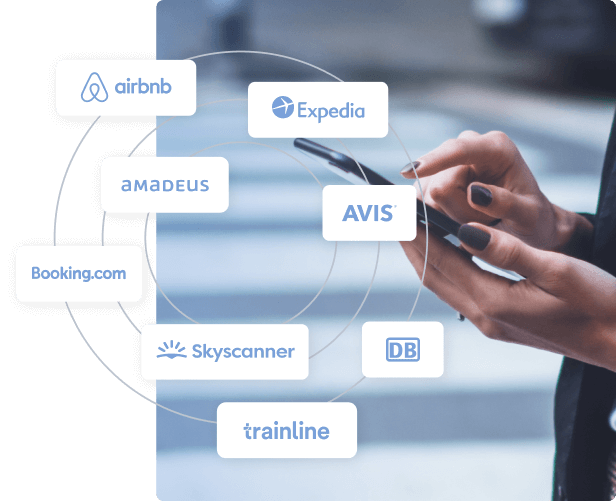 Welcome to the world's largest travel inventory
No more switching between tabs to find the best deal, or get as close as possible to the project site. TravelPerk has the world's largest travel inventory: every option you can find on consumer websites plus deals unique to businesses.
As a company, you can specify favored hotels, so more employees book with these chains, giving us ammo to negotiate even better rates on your behalf. Plus, you can add hotel loyalty points and frequent flyer programs to your account to rack up savings.
Why users love TravelPerk
Here's why thousands of companies have chosen TravelPerk to manage their business travel!
Instant platform setup
$0 setup fee & no hidden costs
15s response time for customer support
80% of the cost back 
for canceled trips
Claim 20% of your travel VAT
Free trial on any
 pricing plan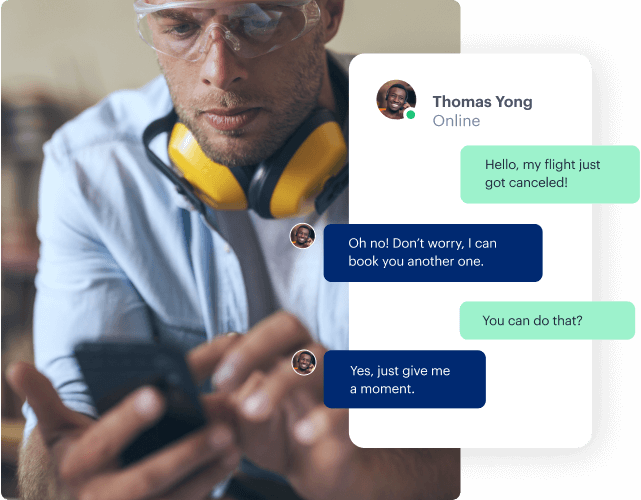 24/7 customer care from our in-house team
Our customer care is always on hand to help with any issues and modify arrangements.100% real humans, no chatbots. Get in touch with us anytime via chat, phone, and email and we'll get the issue taken care of. Plus, receive proactive alerts for any potential risks before or during trips.
Easily offset all your travel CO2
With our optional program GreenPerk, we can offset the carbon emissions of your business trip by donating to certified non-profits for around 4% of the cost of each trip.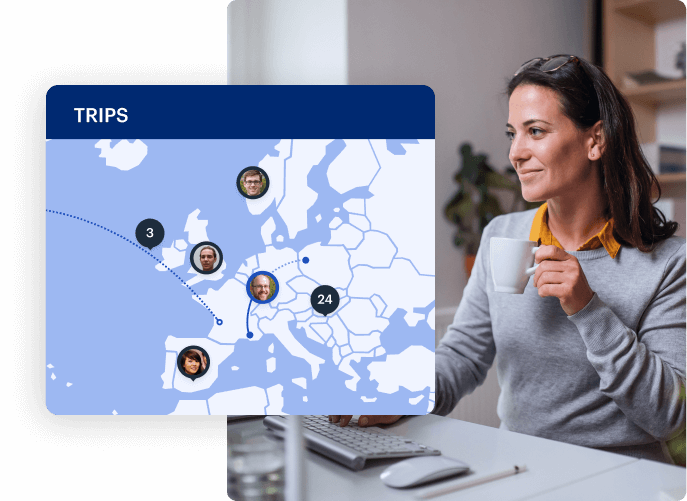 Travel risk management, taken care of
Your travelers matter, and it's your company's responsibility to keep them safe. TravelPerk has multiple risk management solutions that go beyond what manufacturing travel agencies can offer. With TravelCare alerts, your business travelers are always informed of potential safety risks that could affect them before or during their trips. Administrators can log in and track traveler itineraries for a visual overview of where everyone should be located.
Plus, we integrate with world-class duty of care solutions to help you get your people out of dangerous situations.
The most complete platform for business travel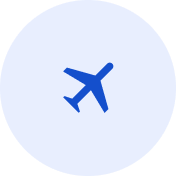 Everything in one place

Book, manage and report on business travel with our integrated online booking tool.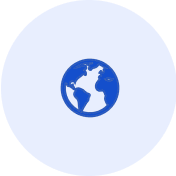 The world's largest inventory

Access the best fares and enjoy exclusive rates for airfare, rail, 
car rental, and accommodation worldwide.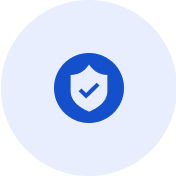 Total flexibility & safety

Get the latest travel alerts & safety information within the app. Cancel or change what you need, and get an 80% refund.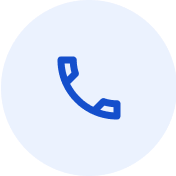 24/7 world-class customer support

Be attended by people, not robots, within a 15-second response time!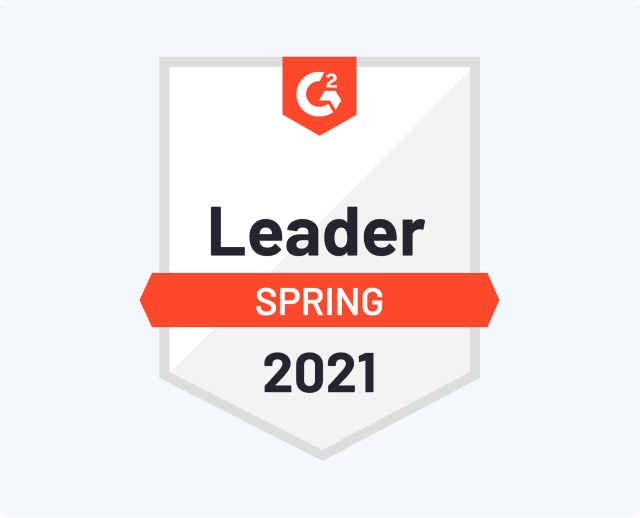 G2 Ranks TravelPerk as one of the top travel management SaaS on the market
Be among those leading the way and taking business travel seriously. You have a world of benefits to capitalize on and a world of business to get to; let's get you there.
Take a peek at simpler, more affordable business travel
Frequently asked questions
Can I book travel for large groups of people?
Yes. We offer group booking services and are able to negotiate exclusive group discounts with our industry leading portfolio of executive accommodation. Take the hassle out of organizing the next conference or company retreat and let us handle the group booking for you. Our expert customer support team can handle any booking request efficiently and effectively.
Can you also help with booking meeting rooms, airport tranfers or buying tickets to conferences?
Our best in class Concierge Service can handle any requests you may need. From booking meeting rooms to organizing airport transport and buying tickets to conferences, they've got you covered.
I already have an expense management provider. Can I integrate it with TravelPerk's platform?
Yes, with our Open API, developers can easily build a new integration with TravelPerk. For more, check out our Marketplace.
Is it possible to claim a VAT refund on your platform for all of my business trips?
Yes, you can reclaim VAT on business trips taken with TravelPerk. In fact, you can save up to 20% of your annual business travel budget by recovering VAT! TravelPerk does all the heavy lifting for you with our VAT Solution, from collecting invoices on your behalf to ensuring that vendors are VAT-compliant.
How did you choose the projects you support to offset business travel carbon emissions?
We use a blended approach to our carbon compensation strategy by focusing on projects that impact 3 key areas. This includes carbon capture, clean and renewable energy, and forest restoration and preservation. All of our projects are VERRA accredited, 3rd party verified, and meet the UN Sustainable Development Goals.
What kind of insights do you provide on your travel reports?
TravelPerk offers flexible reporting covering every aspect of your business travel. With our advanced travel and expense dashboards, you can break data down by person, transport type, booking type, cancelations, recoverable VAT, and more. You can track how you're distributing your budget and gain actionnable insights on what you can do to take it further.