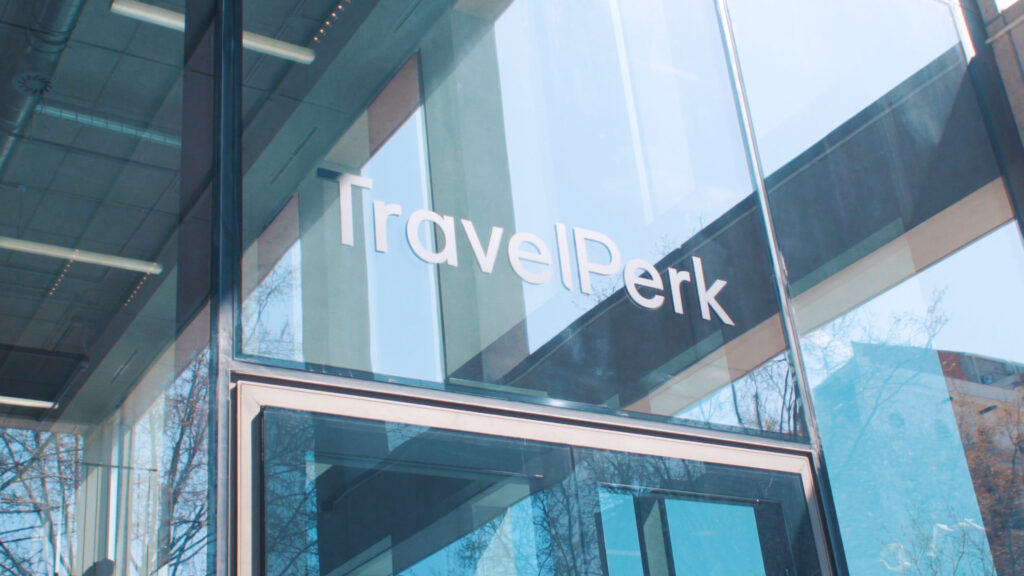 TravelPerk Unveils New 'Post-Pandemic' HQ in Center of Barcelona's Vibrant Tech District
New office designed to support hybrid working model; promotes in-person connections and accommodates different working styles
BARCELONA, Monday, 17 April, 2023 — TravelPerk, the fastest-growing global travel management platform, today unveiled its new Barcelona headquarters in the city's 22@ innovation district, a tech hub that accommodates some of the largest global tech companies including Amazon, Cisco and Vistaprint. The new office expands the company's workspace to 9,400 square metres and will serve the modern workforce as hybrid work becomes part of the norm.
Spanning five above-ground floors, TravelPerk's post-pandemic office design affords fewer desks and more open collaboration spaces to enhance 'in real life' (IRL) connections between employees and business partners. In partnership with JLL, TravelPerk's new office has been designed to suit different personality types from those who need to interact with colleagues while they work to those who need more quiet areas to work. A wellbeing room, gym and outdoor areas give employees the opportunity to take breaks when needed and focus on physical and mental health, while a cafe and bistro provide additional areas to unwind.
"The world has moved on from pre-pandemic ways of working, however, the need for in-person human interactions will never go away. That's why we invested in creating a great physical space for our people. We wanted to give them a place that could accommodate all working styles while encouraging in-person interaction," said Avi Meir, CEO, TravelPerk. "TravelPerk has always been and will continue to be driven by our mission – to connect people in real life."
TravelPerk's new headquarters represents a major milestone for the company, which has significantly grown both in terms of revenue, headcount and customers in the last year. The company, which closed 2022 with revenue growth 13 times that of 2019 and broke past $100M in annualised revenue, also grew its headcount by 71% globally and increased the number of active clients globally by 100% YoY in December 2022.
"TravelPerk has continued to defy all odds despite some of the economic hurdles the travel industry has faced recently. Through it all we've continued to grow our business significantly, and I'm excited about what the future holds," Meir concluded.
For a look at the new post-pandemic office, watch TravelPerk's New HQ video.
About TravelPerk
TravelPerk is the next-generation business travel platform pioneering the future of business travel. TravelPerk's all-in-one platform gives travelers the freedom they want whilst providing companies with the control they need. The result is saved time, money, and hassle for everyone.
TravelPerk has the world's largest travel inventory alongside powerful management features, 24/7 customer support, state-of-the-art technology and consumer-grade design, all of which are enabling companies and organizations worldwide such as Wise, Skyscanner, Revolut, Monzo, Farfetch and US rugby association, to get the most out of their travel.Backed by world-class investors like General Catalyst, Kinnevik AB, DST Global, Greyhound Capital, Target Global, Felix Capital, Spark Capital, LocalGlobe and Heartcore — investors in some of the most disruptive companies in tech including Airbnb, Slack, Twitter, Trello, Farfetch, Zalando and Delivery Hero — TravelPerk is reinventing business travel with an end-to-end solution that works. Visit www.travelperk.com for more information.