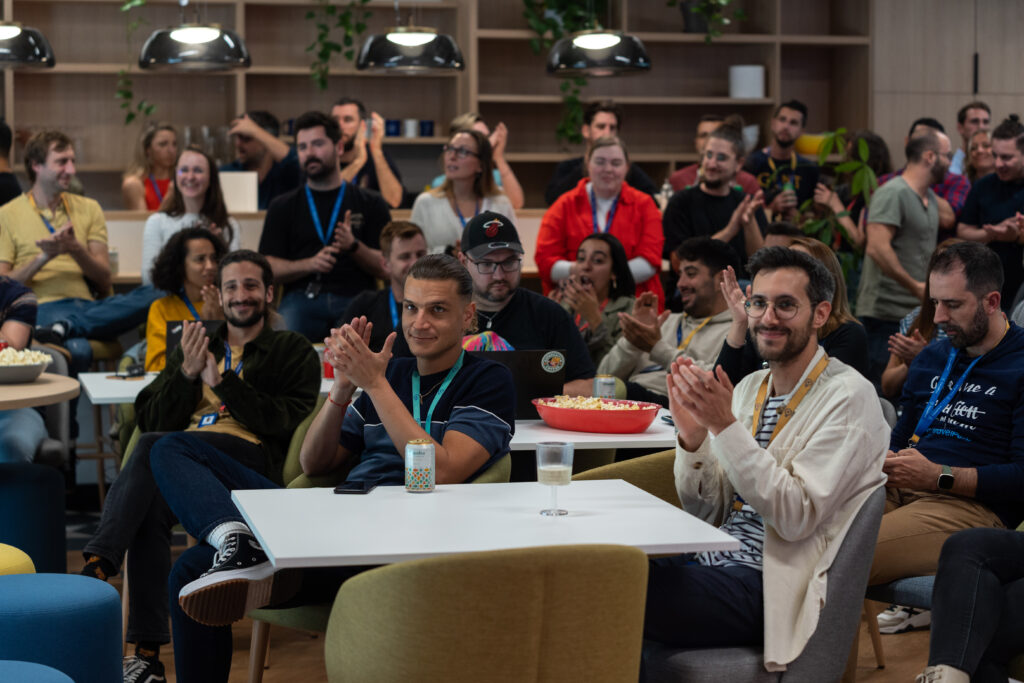 TravelPerk Recognized with Top Industry Awards for Workplace and Travel Tech Innovation
Company ranks in top 50 among Newsweek's global 100 most loved workplaces; wins 'late stage' Travel Tech Titan award for innovative companies in travel tech industry
BOSTON, June 1, 2023 – TravelPerk, the fastest-growing global travel management platform, today announced that it has been ranked #49 in Newsweek's annual list of the Top 100 Global Most Loved Workplaces® recognizing companies for employee sentiment and satisfaction. In addition, the company was featured as a "late stage" Travel Tech Titan, an award which honors game-changing startups and scale-ups that are redefining the future of travel and hospitality.
"We're honored to be recognized with two significant awards showing the broad spectrum of our achievements both internally, with employees, and externally, amidst peers," said Avi Meir, co-founder and CEO, TravelPerk. "These awards are a testament not only to our focus on the company's best asset - our people - but also the team's strong drive to be the most successful and innovative company in the travel tech industry. I'm proud of the team we've built and look forward to our collective future."
Newsweek's 2023 Global Top 100 Most Loved Workplaces®
The 2023 Global Top 100 Most Loved Workplaces® is the newest list in Newsweek's Most Loved Workplace® collaboration with the Best Practice Institute (BPI), a leadership development and benchmark research company. The results were determined after surveying more than 2 million employees from businesses with workforces varying in size from 30 to more than 10,000. The list recognizes companies that put respect, caring, and appreciation for their employees at the center of their business model and, in doing so, have earned the loyalty and respect of the people who work for them.
"While workplace dynamics continue to evolve, the power of a positive culture remains constant," says Nancy Cooper, Global Editor in Chief of Newsweek. "The companies featured on the 2023 Global Most Loved Workplaces® list embody this transformative spirit, proving that when companies prioritize their people, success naturally follows."
2023 Travel Tech Titans Award
TravelPerk was also recently recognized as a "late stage" Travel Tech Titan among six others in the same category. Tech investors, industry executives and experienced founders made up the panel of judges, who selected 18 winners from a pool of almost 200 nominations. The 18 winners were divided into early, mid and late stage winners, representing the full spectrum of the travel tech industry from back-end infrastructure and industry tools to tours, accommodation, and transportation.