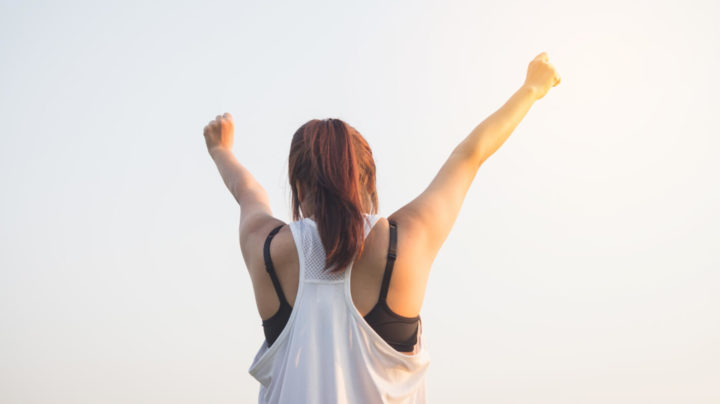 Every time your employees travel for work, they're willingly putting their health on the line and disrupting their lives for the benefit of your business. Yet, when companies try to reduce travel spend, their first reflex is often reactive, negatively impacting their employees. Opting for short term measures usually takes precedence over long term planning, the results of which can lead to employees having to suffer the consequences.

As much as the idea of work/life balance has permeated business culture, applying those same ideals to the rigors of business travel has been slow going or ad hoc. Company duty-of-care considerations are more important than ever, however, most are still too narrow in many cases, with the majority of travel policies focusing on safety and security of business travelers. But running a successful company in 2018 must be seen as a holistic endeavor, with work-life balance ranking among the top priorities for job candidates. This gives the need for a well-defined travel policy even more significant.

The reasons HR, travel managers, and office managers should prioritize the importance of employee health and wellbeing when it comes to creating an effective travel policy are steadily increasing, and the ripple effect in doing so can positively impact the company's bottom line.

We'll walk you through some of the top reasons why wellness should be incorporated into your travel policy and how to do it.
Employee stress will impact their productivity
Unhealthy dining, disrupted sleep patterns, delayed flights and trains, hectic meeting schedules, unfamiliar environments…the list goes on and on. Business travel can induce a lot of stress points, even for the most seasoned traveler. Various studies have drawn a strong correlation between frequent business travel and numerous behavioral and physical risks including depression, anxiety, and poor sleep, to name just a few. These have the potential to lead to immediate costs for companies due to reduced employee productivity and performance, presenteeism, absenteeism, and short-term disability.

Business travel can increase a person's physical stress load, with stress bringing on a handful of unpleasant symptoms and exacerbating nearly every pre-existing condition. Maintaining a healthy workforce can lower direct costs as well as positively impacting many indirect costs that companies tend to be unaware of. A well-implemented workplace health program that includes business travel wellbeing can lead to savings on issues such as absenteeism and health care costs.

Give your employees ways to destress
No traveling employee looks forward to getting back to the office and working first thing in the morning. It's not a sign of poor work ethic — it's just natural.

To maintain a focus on traveler wellbeing, it's important to recognize the significance ample rest has on an employee's overall health. One way to help employees is to consider a flexible purchasing policy that can adapt depending on the circumstances of the business trip. If the opportunity presents itself where an employee can come back earlier than anticipated, in most cases you just made that employee one thousand times happier! (Unless that somewhere is a place with beautiful beaches. In this case, let them stay.)

Consider adding clauses to your travel policy that addresses the time when an employee returns from a more demanding long-haul flight. Be inspired: they can be as diverse as a policy that forbids looking at emails six hours after arriving, letting employees work from home, or implementing a full post-trip duvet day that helps employees feel well-rested for upcoming challenges. On high-stress trips such as tradeshows and conferences, you can have a flexible policy that allows your employees to sleep in or close to the venue, even if it is more expensive.

At a foundational level, travel managers should aim to solve major disruptions instead of leaving employees to fend for themselves. For an employee, solving a major travel problem themselves can induce high levels of travel stress. With an alert and proactive travel manager backed up by an all in one digital travel service, traveling employees can mitigate the unexpected in a far healthier way by knowing that support is a phone call or email away.

ROI on your travel spend is directly linked to employee performance. Think about it — who will perform better at a crucial round of negotiations: the employee who spent a five-hour flight in a cramped seat with less-than-stellar food, or the employee who spent a five-hour flight in a seat with more legroom and healthier meals? 87% of travelers feel that the quality of their business travel impacts their business results, so while it might seem simple enough, spending a little extra for a first-class seat goes a long way for both companies and their employees. They're traveling to execute business-critical tasks and you need to keep them fresh and sharp!
Preparation is absolutely key!
Before you send your employees off, make sure to keep in mind the broader picture. To start, take a look at the trip's purpose and go from there. If an employee needs to perform well at a crucial round of negotiation, for instance, then it follows that comfort and support are critical to their performance.

To ensure this level of support and care, it's imperative that travel managers are as informed as possible. Spend time reviewing carriers for things like on-time performance, luggage delivery times, and legroom, along with reviews on hotels, in an effort to address some oft-overlooked stressors of business travel. This results in better decisions all around.

It's vital that travel managers be aware of major events or holidays when booking business travel. These can not only jack up prices all around, but add additional points of frustration and waste time for the traveler. Think about other aspects of travel as well, like the role a timezone change or sleep deprivation plays in generating travel stress. This information not only informs better preparation and decision making when it comes to booking but also shows employees their best interest is at heart.
A Well Thought Out Travel Package Will Attract and Retain Talent
Attempting to meet the needs of your talented, traveling employees while weighing up the practicalities of cost savings and compliance, can be a difficult balancing act for any company. The best ways to keep employees happy on the road – without breaking the proverbial bank – are still shrouded in complexity. Travel needs are often subjective, and with the traveler now having a stronger voice, there's a push for policies to be more closely aligned with their leisure preferences.

In an independent survey by two of the largest travel organisations, over 90% of employees agreed that business travel impacts their overall job satisfaction. By catering to the needs of your employees, you can inspire loyalty when headhunters come sniffing around. Top tier talent will forever be in high demand, and finding the right people is one of the greatest challenges faced by modern businesses.

The way in which a business manages its travel policy can have a direct impact on its ability to attract and retain talent.
Understand and implement what works well for your employees
By understanding what works for your employees, you can build a tailored policy that mitigates risk factors, such as escalating costs, but still provides wiggle room for their business travel preferences.

Simple additions, such as lounge access, the option to travel economy plus or business class for longer train journeys and flights, flexibility in accommodation choices, and the opportunity to stay an extra day to prepare or take in the local culture, can make all the difference in the appeal of a company's benefits package.

With millennials prized to constitute over 50% of the global workforce by 2020, a key factor in recruiting and keeping them satisfied in their jobs will be by adopting policies that speaks to their needs. Airbnb is becoming increasingly popular with travelers as an alternative to hotels, allowing to stay in an environment where they have the option to cook and generally feel more at home.

For the average millennial, the daily use of tech extends to business travel. Consider incorporating and regularly updating mobile management apps and tools as part of your policy as these make tasks and reporting outside of the office simpler, aiding productivity. The bulk of millennial business travelers also report wanting 24/7 support from travel services while on the go, so it's worth employing services that offer this, both on and offline.
Health and wellbeing must be the core of your travel policy
Incorporating a more mindful, health-centric approach to travel policy impacts productivity in a hugely positive way. Spending on business travel must be seen as an investment, not an expense. Treating it as such will pay dividends in the long run, both for the traveler's health and satisfaction and a company's employee retention and long-term success.

At the end of the day, the return that comes from treating employees like the talent they are will generate goodwill from them, retain them for longer, and bring unparalleled value for the business itself.

TravelPerk offers users all the features they need in one place to make business travel seamless. We offer unique features such as a single itinerary, travel expense app integrations and free changes and cancellation services – at no additional cost.

Users can rest easy with additional options such as a free concierge service, allowing them to easily request the additional services that they need. This can be booked online via the tool or by calling one of our travel agents, available 24/7. We also offer Airbnb bookings, providing an alternative to traditional hotels, giving travelers the flexibility they need for a relaxed trip!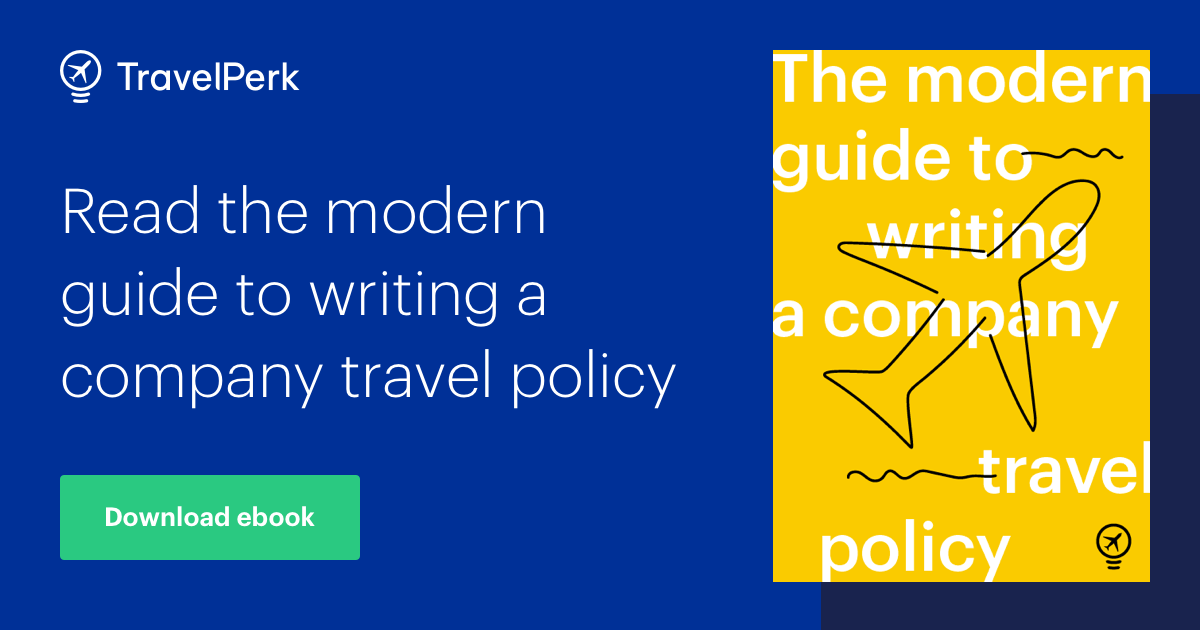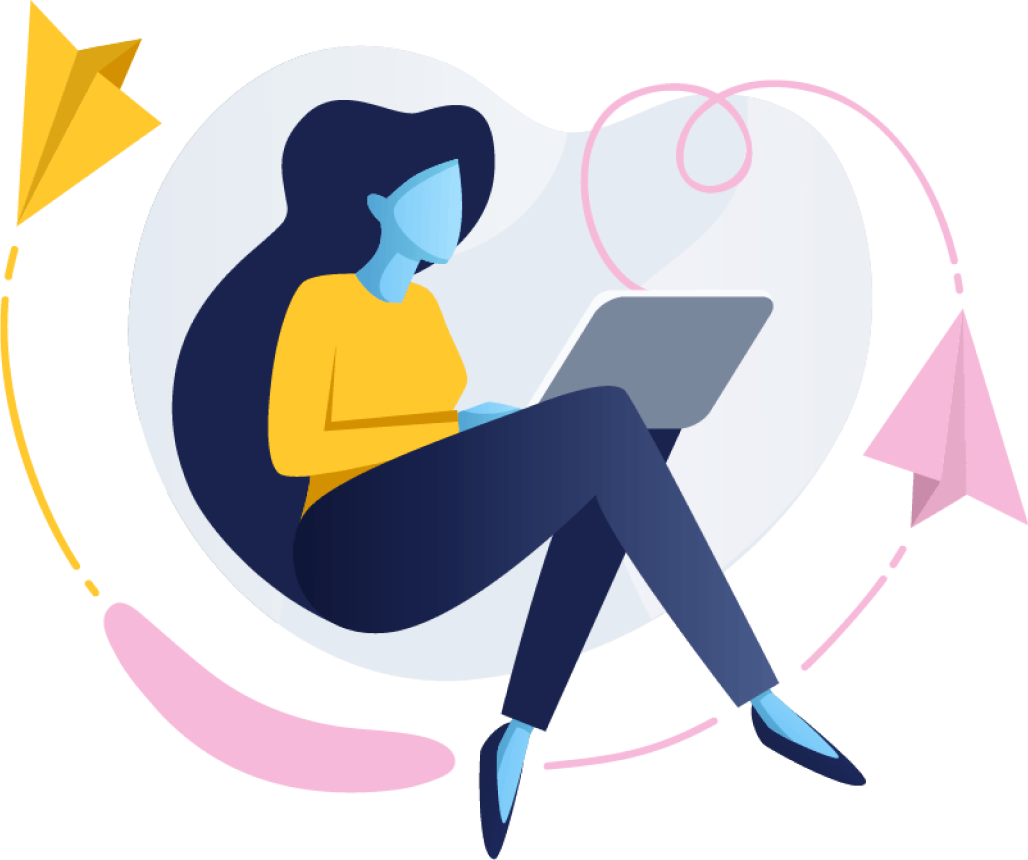 Subscribe now to get all the latest updates, news and more, straight to your inbox!