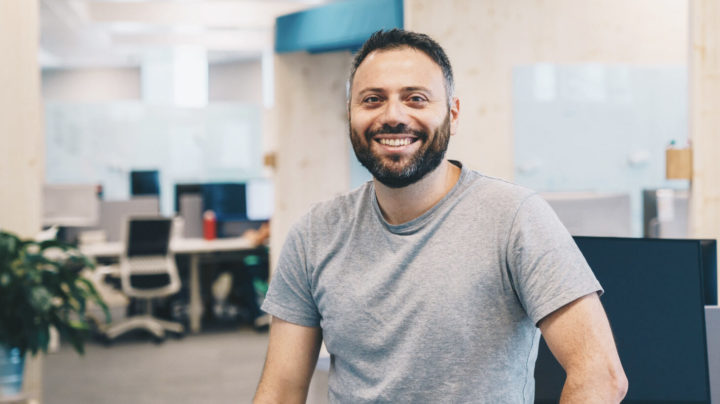 What's the right metaphorical comparison to use when telling your team about new funding? This is my fifth one now, so I'm really fortunate to have pondered this question a few times.

Well to start, you have a few obvious choices. The more basic part of the brain will inevitably picture champagne bottles (too decadent), fireworks (too cliched), or bags of money (too Scrooge McDuck). The reality is, I don't want to talk about fundraising. I want to tell them about how the challenge just got harder. A milestone like this shouldn't be about the money, it has to be about what you're going to do with it.

The best metaphor I can think of is a spinning class.
How is building a company like taking a spin class?
First, spin class and a company are both really hard work. Not just for you but for everyone involved. Second, if you're not keeping up with your peers, you're going to hate it and get left behind. And third, and most important, it gets harder every time you turn it up.

Having an idea for a product that could change the world? That's having the idea that spin class is going to get you in shape.

Your MVP released to the market? That's getting on the bike and turning the wheels and suddenly realizing, oh, this is hard. Hey guys, am I doing this right? It's like really hard. Oh, it's set up right? I totally knew that. I was kidding around. It's not that hard.

Series A? Series B? That's the instructor telling you to turn the dial to the right. "Holy...wow… ok here we go, no I'm fine, I got this."

By the time you turn the dial up to Series C, that's when the adults get separated from the infants. Things are beginning to burn now, and you've got to go faster. While it might seem that every turn of the wheel is just making it harder, you know that you're doing it because it's going to make you healthier, stronger, better.

Well, at TravelPerk, we just turned the dial again. $60 million dollars to the right. Actually, it's a $104 million turn that started in October. Today is more like the satisfaction you feel when you know you've turned the dial enough and now you can focus again on pedaling.

We need to go harder, we need to grow even faster. But as I look around the room, there are more people here with me than ever before. And wow, some of them are in shape! And the ones who started with me, they've grown to become world-class! Ok, let them turn up the dial, we've got this.
The $104 million dollar question...
What will the super in-shape, stronger TravelPerk look like? Well, like a company that's brought real innovation to a market (business travel) that's not been properly disrupted since the advent of this thing called the internet. Our $104 million Series C is going to help us unveil some really exciting products and initiatives that we feel will reshape the way travel is priced, sold, booked, canceled, reported, all of it. We don't need to play catch-up with the leisure travel industry anymore, we can now cycle past it.

But just like a serious workout, we want to do it in an effective, meaningful way that's going to leave the business traveler better off. Spinning is a fantastic exercise that gets you in shape. Sure it's hip, cool, and new, but it's not a fad diet, magic pill, or liposuction.

Similarly, TravelPerk won't ever deliver on buzzwords. We won't be investing in AI, or bots, or anything unless we're convinced it's something that's going to really make business travelers better off. Rather, we're going to keep delivering our signature mix of the best bookable inventory for business travel, combined with the industry's highest-rated, 24/7 traveler support and assistance.

Thank you to all of our customers, team members, partners and investors who've helped turn the dial for us. You didn't do it to the sound of 90s dance anthems or wearing lycra. You did it in a considered, responsible way that I know is going to make us really healthy and much stronger.

So, stay tuned for exciting new announcements about some game-changing initiatives we've got going on. In the meantime, we've got to get back to some serious pedaling.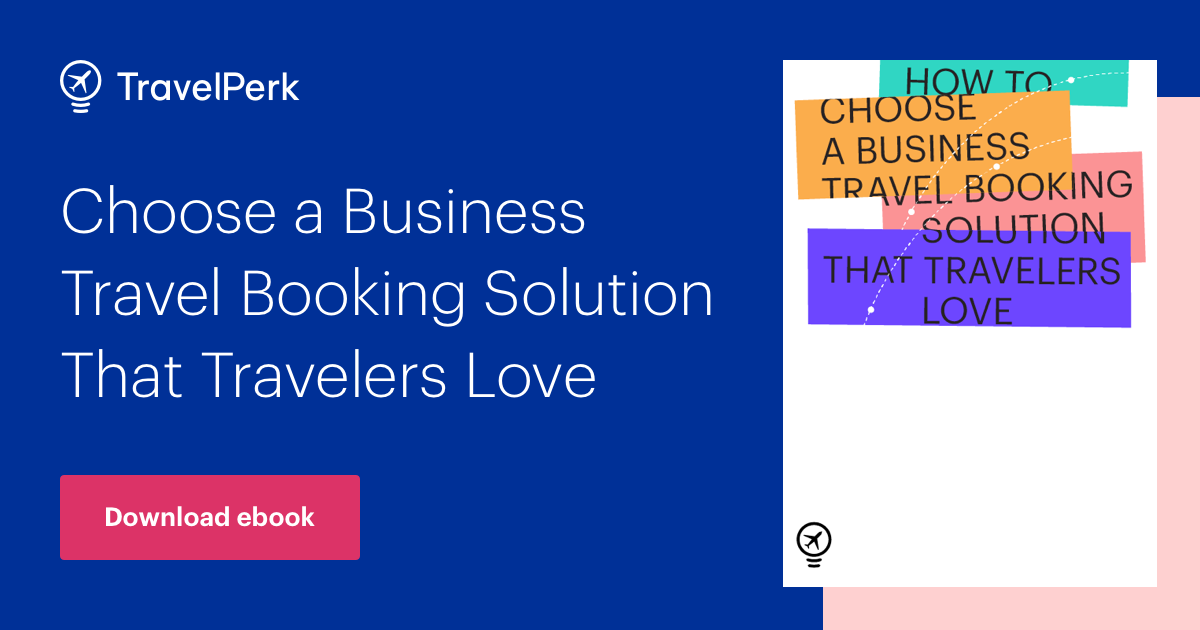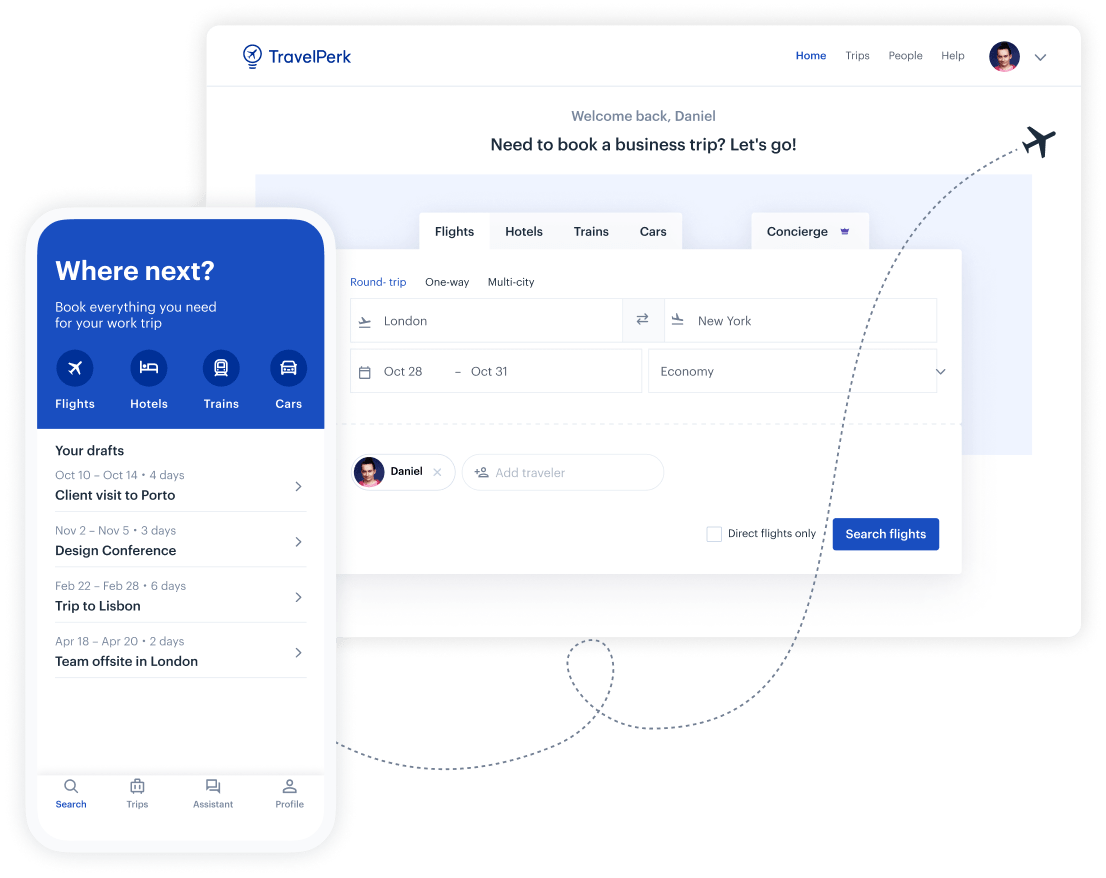 Make business travel simpler. Forever.
See our platform in action. Trusted by thousands of companies worldwide, TravelPerk makes business travel simpler to manage with more flexibility, full control of spending with easy reporting, and options to offset your carbon footprint.

Find hundreds of resources on all things business travel, from tips on traveling more sustainably, to advice on setting up a business travel policy, and managing your expenses. Our latest e-books and blog posts have you covered.

Never miss another update. Stay in touch with us on social for the latest product releases, upcoming events, and articles fresh off the press.