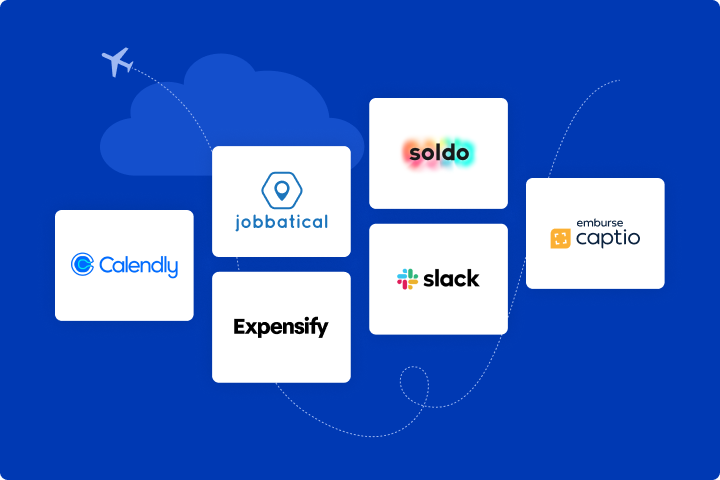 Welcome to the May 2022 Marketplace update. We are excited to show you what we've been working on for the last few weeks. New integration launches, integration updates, and new product features are just some of the key marketplace updates for this month. There is more to explore, please continue to read on.
The latest marketing updates include:
Emburse Captio
Expensify
Apple Pay launch by Soldo
Jobbatical
Treat your employees to simpler expense management while controlling spend
Emburse Captio
We've teamed up with Emburse Captio to make business travel easier for our clients and their employees.
👉 What is in for TravekPerk's customers?
Thanks to the integration with Emburse Captio, you get full visibility of your travel expenses within Emburse, along with other on-trip employee expenses. View total expenses by employee, team, or project, and integrate directly into Emburse Analytics to make decisions based on real data. This integration is available to all Premium and Pro users, in Spain, and in the EU.
Learn more here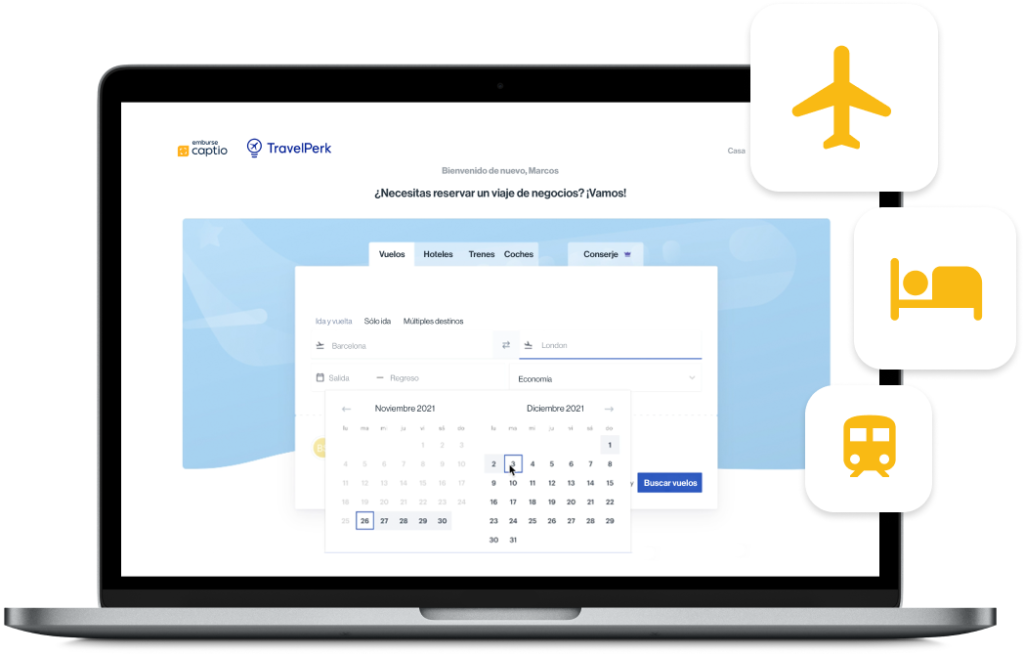 About Emburse Captio
Emburse is a modern spend management company offering solutions that revolutionize the way organizations manage employee expenses, process invoices, and make payments. Emburse humanizes work by empowering business travelers, finance professionals, and CFOs to eliminate manual, time-consuming tasks, so they can focus on what matters most.
Get more control over which expenses are sent over and who receives them on the Expensify side
Expensify
With the new version of the Expensify integration, you decide which payment profiles will forward expenses to Expensify and who will receive them.
Learn more here
👉What's in for TravelPerk customers?
This is especially helpful:
When needing to exclude some payment profiles from the Expensify integration
When you only want to send the expenses of payment profiles associated with credit cards to Expensify.
When using a shared payment profile associated with a shared email.
You can set the billing contact email to receive expenses of that profile, so bookers won't receive expenses they don't care about.
When using personal payment methods.
You can decide whether to forward expenses made using personal payment methods (those created by users) for reimbursing their cost, or not.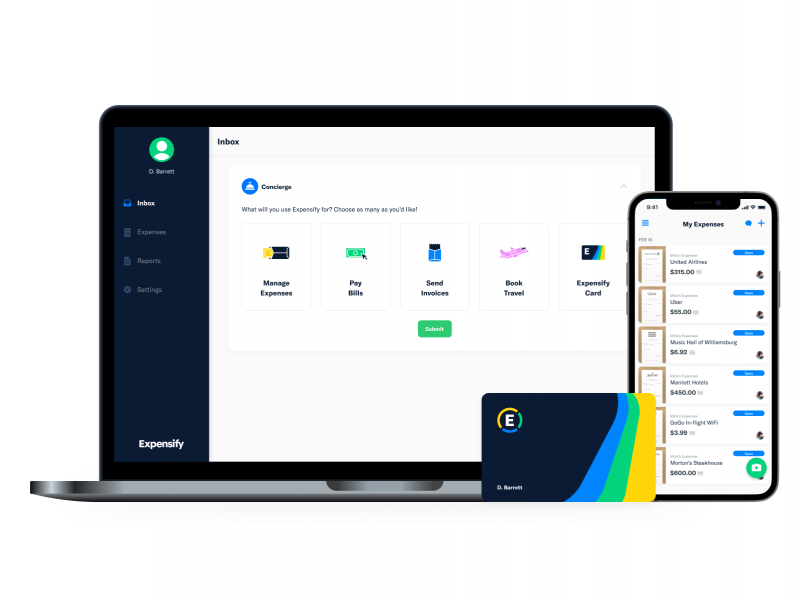 About Expensify
Expensify is the world's most popular pre-accounting platform. Whether you're working for yourself, managing a global team, or closing the books for your clients, Expensify helps you ditch the spreadsheet so you have more time to focus on what really matters.
Make paying for expenses quick and easy with Apple Pay
Soldo
TravelPerk clients using the Soldo integration can now make payments with their iPhone or Apple Watch.
👉What is in for TravelPerk customers?
Always ready
Forgot your wallet? No trouble. Pay anywhere that accepts Apple Pay – in store and online – using your Apple device.
Easy to use
Paying online and in store just got easier. No need to remember PIN numbers or type in card details, just use Apple Pay.
Safe
With Apple Pay, your card numbers aren't shared with merchants, and you don't have to worry about losing your card.
Learn more here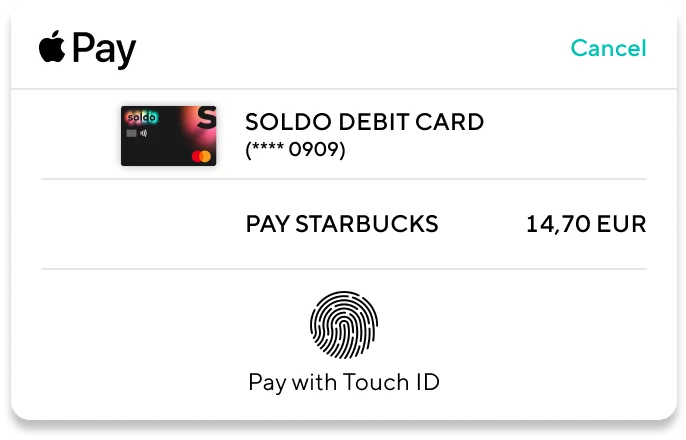 About Soldo:
Soldo is the payment and spend management automation platform built for businesses of all sizes, empowering people and departments to make payments, and helping finance teams to control and track spending.
Building towards a world where moving from one country to another is fully paperless
Jobbatical
We teamed up with Jobbatical to help our customers save time, automate repetitive tasks, and provide a delightful relocation experience for their international employees.
👉 What is in for TravekPerk's customers?
Easy Invite: The platform takes care of the rest, guiding you and your talent through every step of the process.
Document Collection: Smart forms ask your talent for the right information at the right time and store it in your account for easy access.
Tracking Dashboard: Get a bird's-eye view of your relocations.

Branded Platform: All from a beautifully customized platform to reflect your brand.
Learn more here
Take your business travel management to the next level by integrating our partners into your platforms or workflows. Our marketplace grew 5x in 2021, and now you can view and manage all your travel-related expenses in one place. Send approvals and manage your users with some of the top integrations out there, like Rydoo, Emburse, BambooHR, OneLogin, and more.
Give the travelers the freedom they want, while you are keeping the control you need for your business with TravelPerk.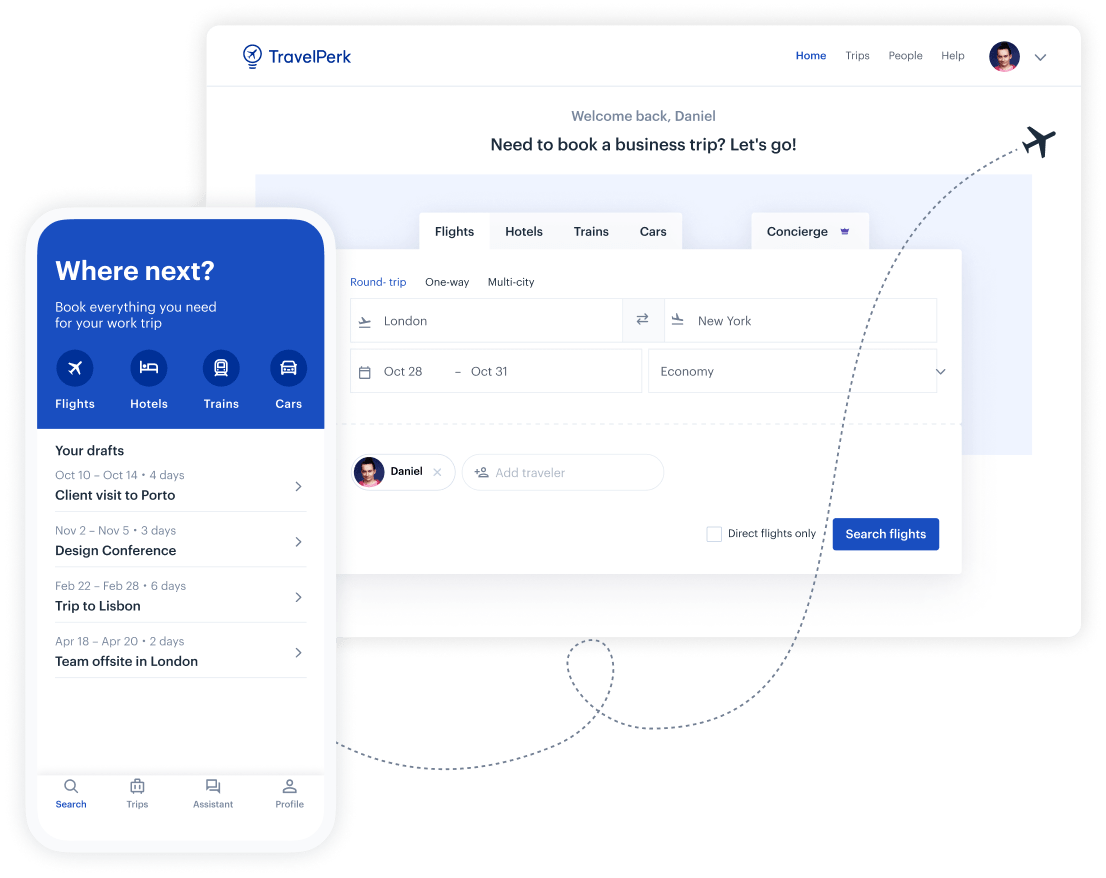 Make business travel simpler. Forever.
See our platform in action. Trusted by thousands of companies worldwide, TravelPerk makes business travel simpler to manage with more flexibility, full control of spending with easy reporting, and options to offset your carbon footprint.

Find hundreds of resources on all things business travel, from tips on traveling more sustainably, to advice on setting up a business travel policy, and managing your expenses. Our latest e-books and blog posts have you covered.

Never miss another update. Stay in touch with us on social for the latest product releases, upcoming events, and articles fresh off the press.