Hi everyone! April is almost finished, but that hasn't stopped us from sharing the marketplace updates with you for this month and giving you a sneak peek of what's coming up next.
The latest marketing updates include:
Planetly
DeskPass
GymPass
AirHelp
Solace Global
Understand your company's footprint outside of travel
Planetly
[January 2023 update: The integration is no longer available because Planetly has been acquired by another company.]
We've teamed up with Planetly, to help our customers get their travel emissions added to all the rest of emissions from their company activities in one unified view of their total footprint, with no data collection efforts.
👉 What is in for TravekPerk's customers?
Thanks to the integration with Planetly, you will get your travel emissions automatically transferred from TravelPerk into Planetly, where all the rest of your company emissions are calculated. TravelPerks API provides Planetly with carbon footprint data for customers and then Planetly is helping TravelPerk customers to understand their footprint outside of travel.
💚 Monitor your total company footprint in one place
💚 Track your emission in real-time
💚 Get actionable insights to reduce your company's footprint and observe your performance over time
Learn more here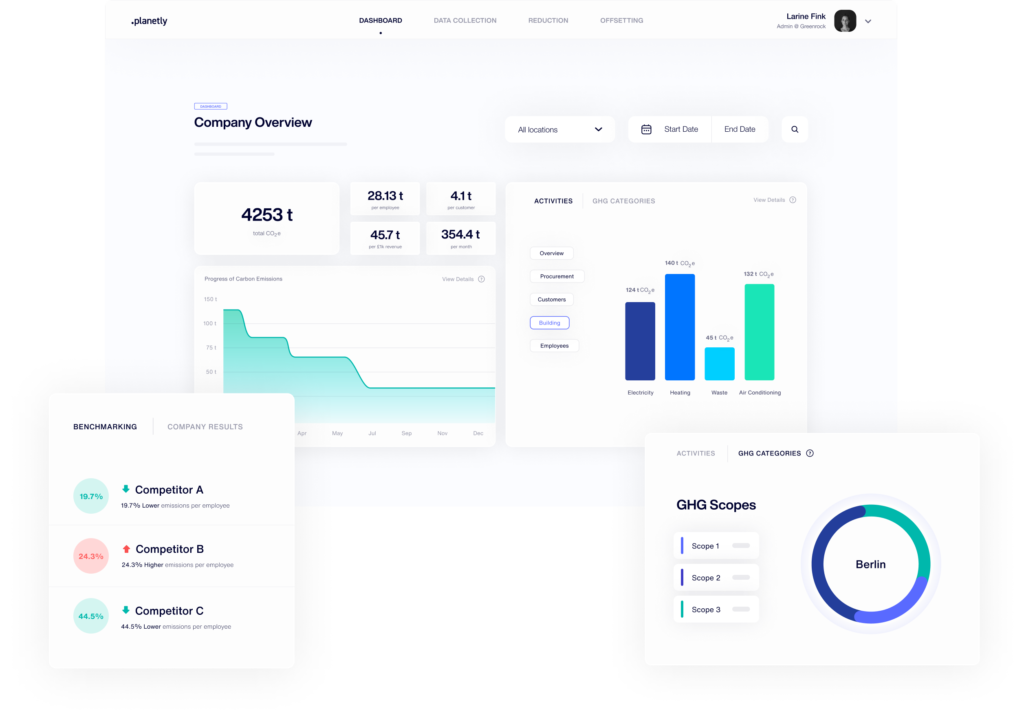 About Planetly
Planetly by OneTrust is a leading climate tech company, enabling businesses to analyze, reduce and offset their carbon emissions and implement holistic ESG management.
Revolutionize the way your people work. Give them the freedom to choose where they get their best work done
Deskpass
We've teamed up with Deskpass, the largest on-demand network of workspaces to meet your teams' every need. Choose from over 1000 locations worldwide and pay only for the space you use-- desks by the day, meeting rooms by the hour, and private offices by the day, week, or month.
👉What's in for TravelPerk customers?
Special discount: $250 in free booking credits for each new TravelPerk customer to sign up.
Learn how to get the discount here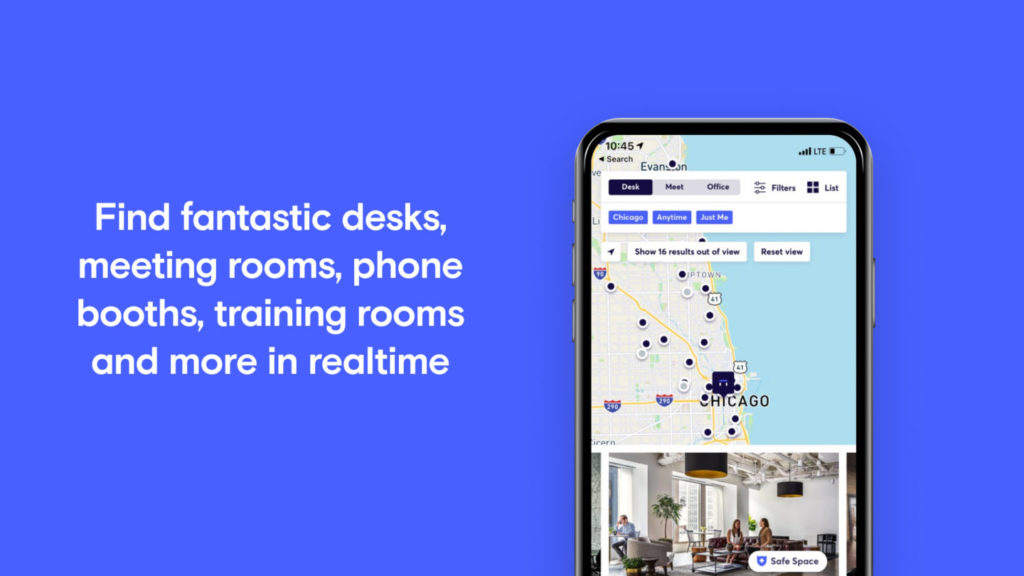 About DeskPass
The largest on-demand network of workspaces to meet your teams' every need. Designed to fit your evolving business needs in an ever-changing world. Pay only for the space you need on the days you need them, dramatically reducing your company's operating expenses.
Offer access to your employees to the best fitness centers and apps with flexible plans for your employees
Gympass
We've teamed up with Gympass to help our customers offer their employees unlimited access to top gyms, studios, and wellbeing apps.
👉What is in for TravelPerk customers?
Special discount: 25% off on Annual Enterprise Subscription.
Learn how to get the discount here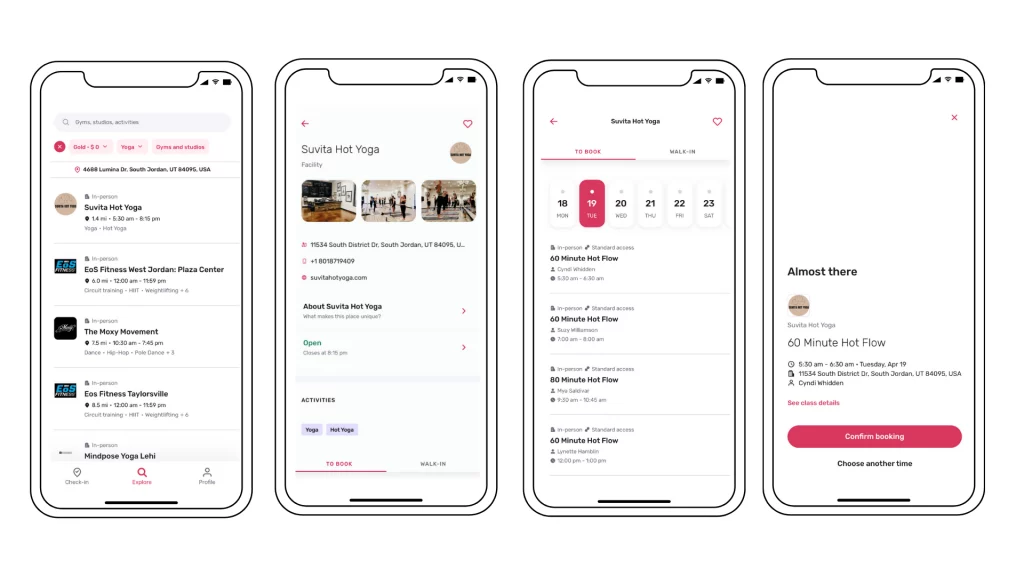 About Gympass:
Gympass is a complete corporate wellbeing platform solution that provides holistic support for an entire workforce. Gympass brings your employees the most premium gyms, studios, and wellbeing apps all in one place.
👀 Coming up...
Get a sneak peek of what's coming up on our marketplace
Keep your workforce safe while traveling for business
AirHelp
AirHelp gets air passengers the compensation they are entitled to when their flights are delayed, canceled, or overbooked.
About AirHelp:
Your team members could be owed as much as €600 if their flights are delayed, canceled, or overbooked. AirHelp is a claims management company that enforces passenger rights against airlines in cases of flight disruptions.
Integration: Coming Soon
Solace Global
Help your personnel understand the threats, cultural sensitivities, vaccinations, and precautions necessary to have a safe and successful trip.
About Solace Global:
Solace Global Risk makes business travel safer. They mitigate against safety threats with advanced risk management technology, supported by our 24/7/365 security operations centre. The Solace Secure mobile app and web platform combines traveller tracking with intelligence from a team of expert analysts, to ensure you fulfill your duty of care when planning and managing business travel - all through one platform.
Integration: Coming Soon
Take your business travel management to the next level by integrating our partners into your platforms or workflows. Our marketplace grew 5x in 2021, and now you can view and manage all your travel-related expenses in one place. Send approvals and manage your users with some of the top integrations out there, like Rydoo, Emburse, BambooHR, OneLogin, and more.
Give the travelers the freedom they want, while you are keeping the control you need for your business with TravelPerk.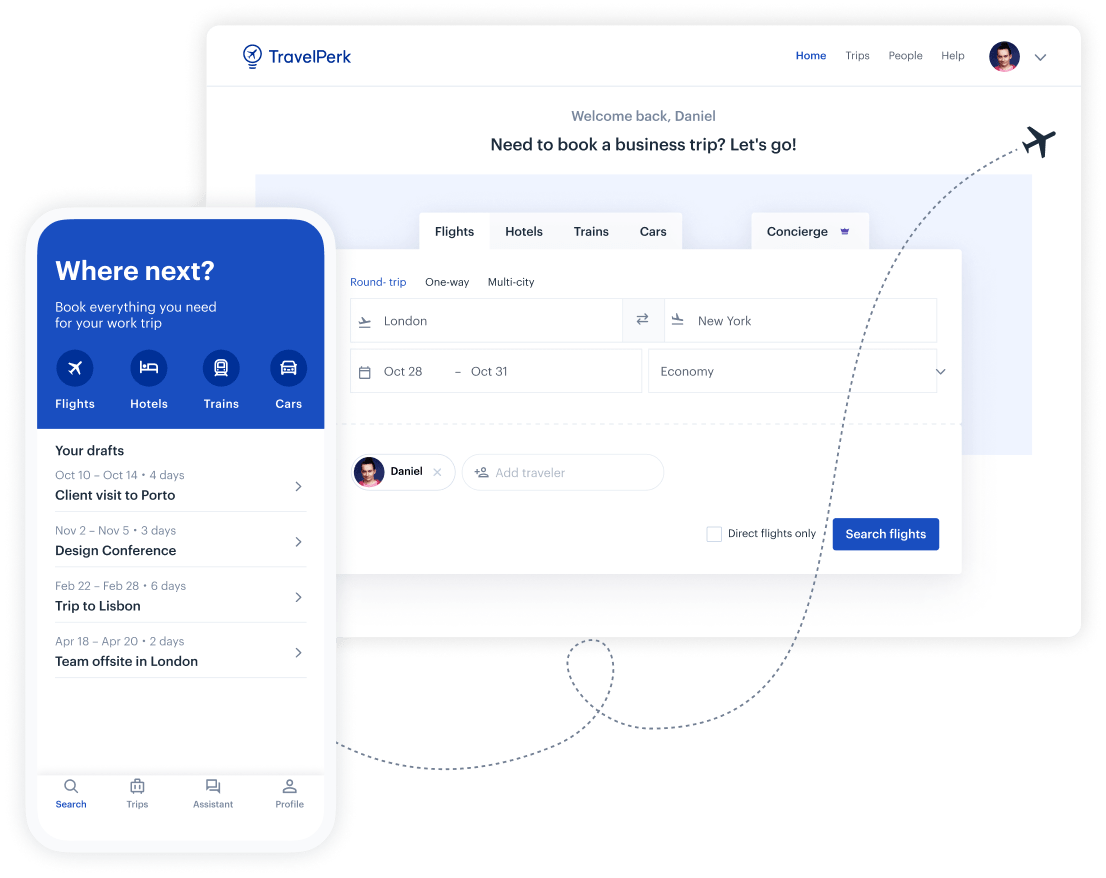 Make business travel simpler. Forever.
See our platform in action. Trusted by thousands of companies worldwide, TravelPerk makes business travel simpler to manage with more flexibility, full control of spending with easy reporting, and options to offset your carbon footprint.

Find hundreds of resources on all things business travel, from tips on traveling more sustainably, to advice on setting up a business travel policy, and managing your expenses. Our latest e-books and blog posts have you covered.

Never miss another update. Stay in touch with us on social for the latest product releases, upcoming events, and articles fresh off the press.