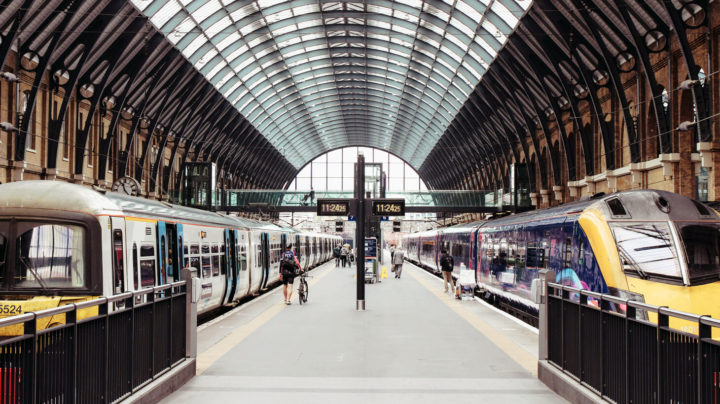 Seasoned business travelers will tell you it's all about trains.

Why?
Speed
Efficiency
Cost-saving
Comfort (Just think of the legroom)
Scenery
Eco-friendliness
Electrical outlets
Train wifi
Baggage freedom
Arguably a less stressful booking process than planes
And so on and so forth. The benefits are as numerous as the platforms at New York's Grand Central Terminal (which is 44, by the way).

Whether you're on a short, one-city only business trip or one that involves cross-country journeys, trains can offer a faster and more efficient way to navigate intra-country travel than other forms of transport, especially in destinations such as the UK.

When you calculate for check-in, airport-security and boarding waiting times or the inevitability of traffic if renting a car (not to mention the administrative madness that can ensue at car rental offices), trains often come out on top.

And who wants to arrive at Heathrow airport and have to navigate the confusing system of purchasing the right ticket from the right machine for the right train at the right time, all while trying to grasp the complexities of British queuing?

No one, that's who.

When it comes to traveling for business, the key from start to finish is frictionless travel.

The ideal scenario for most people would involve all the finer details of their train journey having been already handled in advance. That way, all you'd need to be told is what platform you needed to go to, when. Simple, right?

We agree. So, we've made it happen! 😀

We've partnered with Trainline to bring our customers an even better business travel experience with UK trains now available to book on the TravelPerk platform.

You can find and book every train route in the UK (except metro/tube/ferry connections) on the TravelPerk platform, which means you'll have the biggest travel inventory in Europe at your fingertips, and all in one place.

TravelPerk customers have the opportunity to cut the cost of business travel further and book tickets in a way that makes train journeys in the UK as convenient as possible.

No more booking your trips on multiple platforms, or being redirected to book elsewhere online, or needing to queue to get tickets at the station, or missing your train because of said needing to queue. In summary, no more frustration and wasted time! Travelers and travel managers can now just login and search for the desired ticket(s). Once booked, you can pick them up from the station on the day with all the information you need—super efficient and spectacularly easy.
Book your next train journey with us and let us know your thoughts! Tweet us @TravelPerk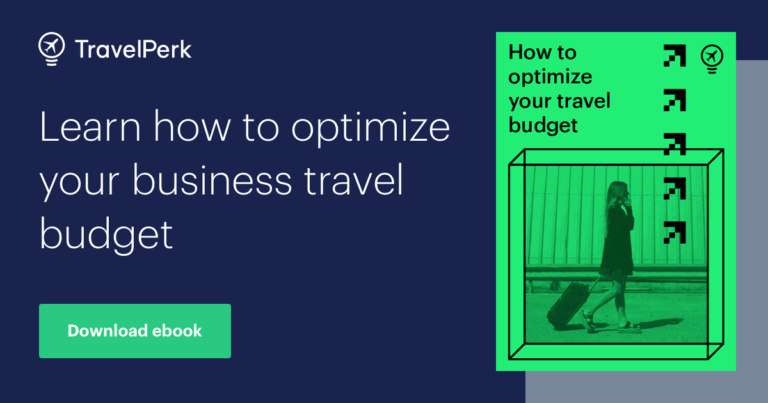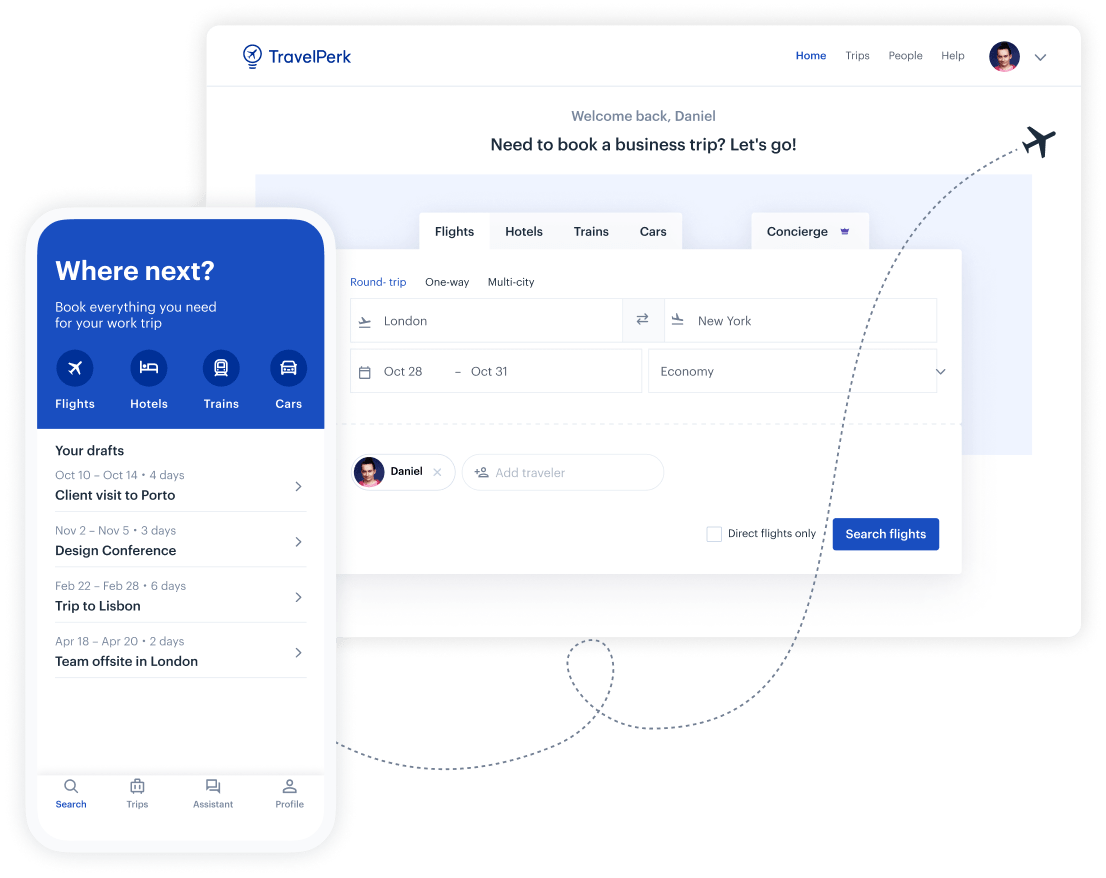 Make business travel simpler. Forever.
See our platform in action. Trusted by thousands of companies worldwide, TravelPerk makes business travel simpler to manage with more flexibility, full control of spending with easy reporting, and options to offset your carbon footprint.

Find hundreds of resources on all things business travel, from tips on traveling more sustainably, to advice on setting up a business travel policy, and managing your expenses. Our latest e-books and blog posts have you covered.

Never miss another update. Stay in touch with us on social for the latest product releases, upcoming events, and articles fresh off the press.