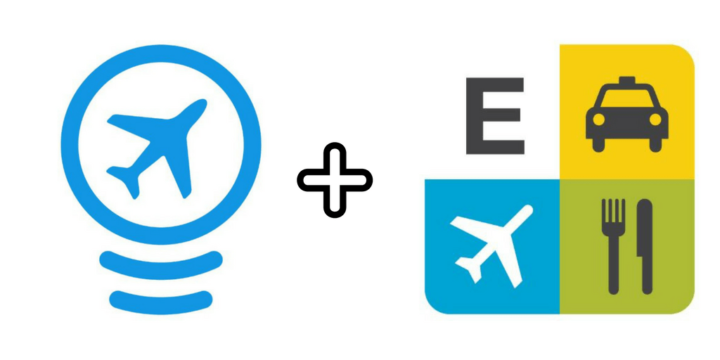 I want you to think back to your very first business trip. That very first time you were being flown to a new city to represent your company abroad. Whether it was to Paris, France or Toledo, Ohio - I bet you were excited. You had an extra spring in your step that day as your packed your suitcase and made your way to the airport. After all, you were hand-picked for this trip, flown to a new city, staying in a fancy hotel and wining and dining potential clients, all on the company's dime.

However, after a few dozen more trips that excitement quickly gives way to frustration as finding flights, booking accommodation, and planning your travel just adds more workload to your already busy life. On top of that, every time you come back after another exhausting trip full of flight delays and lost reservations, you arrive back to home to find your inbox overflowing and a note from admin that you must submit your travel invoices and expense reports by the end of the day or you'll have to wait until the following month. Argh!
Pain-free business travel
Well fear not weary travelers! The tech experts at TravelPerk and Expensify have developed an integration to let us enjoy our business trips anew! Recently, our two companies joined forces to make business travel easier than ever before! Now you can find the best deals for flights and accommodation, book the trip and manage all your travel with TravelPerk, then come back home to submit your expense reports with Expensify's one-click reimbursement. It's as simple as that. Pain-free business travel is not a pipedream anymore, it has officially arrived.
A great match
It's hardly surprising that we've teamed up with Expensify to give our users a better business travel experience, since we have a lot in common: we both believe enterprise business apps should not lag behind consumer tool standards. We both improve the lives of employees and administrators alike and we both displace bulky legacy services from the bottom up with user-friendly tools that "just works". In short, the collaboration is a great match.

Additionally, we're actually very big Expensify fans ourselves:
"We recommend Expensify to all of our users. We use it ourselves and love it. In fact, our goal with TravelPerk is to take all the magic of Expensify and extend it throughout the entire business travel experience.",

Avi Meir, CEO and Co-founder of TravelPerk
Long admirers
Truth to be told, we at TravelPerk have been long admirers of Expensify and their ability to disrupt their market from the bottom-up by creating an intuitive product that people love to use. Their journey and success has been a source of great inspiration for our travel startup from the very beginning. Avi Meir, our CEO at TravelPerk, holds Expensify in such high regard that he likens the new partnership to getting to play alongside your favorite sports hero growing up.

"It's like a teenage Julian Edelman going from pretending to be Tom Brady while playing catch in his backyard, to actually catching touchdown passes from Brady in the NFL.", says Meir.
What's next?
Expensify has been leading the revolution in expense management and is now the preferred solution and industry-standard for invoice reporting and reimbursement. They disrupted their market in the same way that we have now started to do in ours. We're following the same route by addressing the actual travel management process with a booking engine that harmonizes governance, user management, analytical reporting and travel policies. By joining forces with Expensify, we enhance the end-to-end user experience for everyone involved in business travel. The travelers are happy, the admins are happy. Just sit back and enjoy the ride.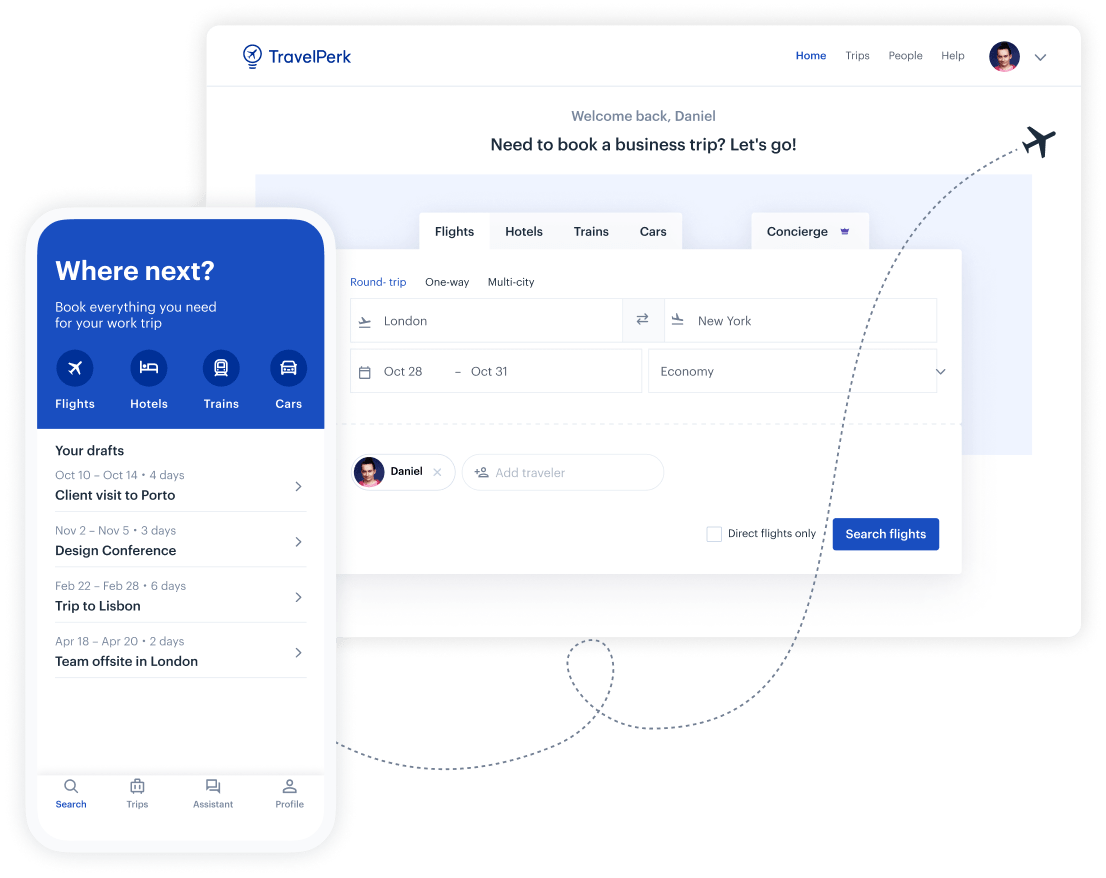 Make business travel simpler. Forever.
See our platform in action. Trusted by thousands of companies worldwide, TravelPerk makes business travel simpler to manage with more flexibility, full control of spending with easy reporting, and options to offset your carbon footprint.

Find hundreds of resources on all things business travel, from tips on traveling more sustainably, to advice on setting up a business travel policy, and managing your expenses. Our latest e-books and blog posts have you covered.

Never miss another update. Stay in touch with us on social for the latest product releases, upcoming events, and articles fresh off the press.