There is no doubt that the world has changed since 2020. The future of work looks very different for many employees as companies analyze their practices and move to new ways of working.
With remote first and hybrid work on the rise, the ways we communicate and collaborate as coworkers are changing. While meeting virtually is becoming a staple of our day-to-day lives, lockdowns showed that we still need to meet with colleagues in-person to avoid burnout and collaborate on key tasks.
As teams are dispersed over wider distances, employees might be traveling more frequently to participate in these important bonding and brainstorming sessions. HR teams and executives will face novel challenges as organizations adapt to the new normal. With coworkers working from home, management will need to adopt different strategies to maintain company culture and keep track of admin tasks like expenses from a distance.
But if the pandemic taught us anything, it's that technology exists to help us with these challenges! Below we break down the top 16 tools to help employees navigate the hybrid working world. So let's dive in!
Best remote team communication tools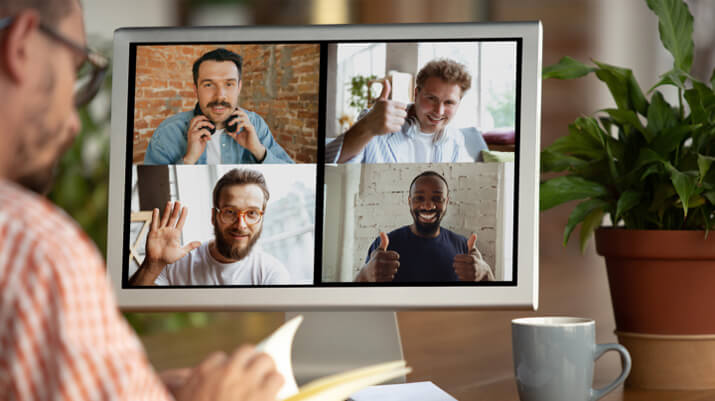 Slack allows organizations to create dedicated channels where employees can group chat in real-time to keep their tasks on track. Teams can set up channels by department, by project, or message colleagues individually. Employees receive notifications similar to other communication platforms rather than sending updates over email, where lines can get crossed, and coworkers can overlook key points. Slack also allows for quick file sharing with its drag and drop feature making it simpler to send docs, images, and even videos to entire teams simultaneously.
Many teams became acquainted with Slack for the first time during the pandemic, but this powerful tool has the scope to partner with other systems to take businesses to the next level. For example, TravelPerk users can integrate our automated booking system with Slack to speed up any remaining approvals, so business travelers don't miss out on the best rates.
While there are times it's important to get together face-to-face, there are occasions where virtual meetings with our remote team members will suffice. Check-ins with managers and ensuring projects are on track can be conducted quickly over video chat or larger conference calls when you need to bring together extended teams.
Over the past few years, Zoom has jumped to the fore as the best-known video conferencing tool. Perfect for when you need to gather your entire team together, Zoom can host the most participants in a single session. Plus, it's the ideal tool for hosting webinars, thanks to the screen recording feature.
Microsoft Teams
Another tool for conducting seamless video meetings is Microsoft Teams. Boasting all the usual features we expect from video conferencing tools, participants can screen share or hop on the whiteboard to brainstorm ideas remotely.
But for organizations looking for enterprise-level security for their external and internal communications, Microsoft Teams offers two-factor authentications and encryption on all video calls. Plus, if your company is predominantly Windows-based, Teams integrates easily with Microsoft 365's plethora of tools.
Best collaboration tools for remote teams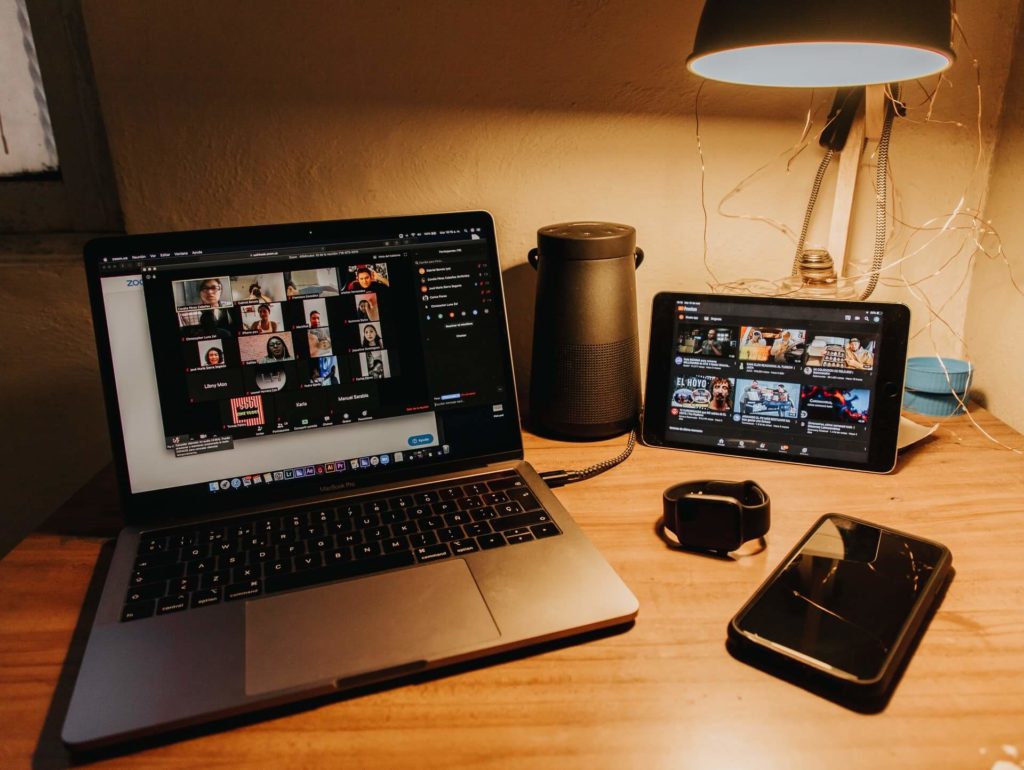 Gone are the days when projects come to a grinding halt over a missed email. Inspired by the Kanban approach, Trello helps businesses manage their remote collaboration through handy customizable boards.
Employees can use Trello's templates to outline a project's tasks, assign responsibilities to other colleagues, and keep fellow teammates updated on their progress through one streamlined interface. Staff can combine Trello with other common office tools like Slack, Dropbox, Evernote, and Google Drive to supercharge their department's collaborative efforts.
A pioneer in collaboration software, Asana combines Kanban boards, spreadsheets, and to-lists to allow teams to visualize their project's development more clearly. In Asana, every element starts as a task that can stand alone or be integrated into larger, more complex projects. Departments can integrate their Excel spreadsheets into the system, skipping the need to re-enter tonnes of data and share notifications with all participants when tasks are updated.
With Asana, teams can create Gantt-style timelines to break down their workflow and set meaningful deadlines straight to their google calendars. Employees can vote on tasks or comments and leave feedback on images or PDFs that can instantly be shared with all stakeholders. Motivating remote workforces can be challenging, but managers can schedule key moments to celebrate progress with Asana's milestone feature. Asana's project management tool is available on desktop for both windows and mac users and is also available as a mobile app for both ios and android systems.
In a hybrid working world, task management is more complicated than ever. It can be tricky to foster momentum and navigate team collaboration and time management with remote working colleagues. Basecamp combines powerful project management software with thoughtful communication tools to provide businesses with a complete system for remote teamwork. With Basecamp, work is organized into separate projects where everything required to complete the task is arranged under one intuitive banner. That's right, every document, receipt, task, memo, and deadline can be accessed easily by everyone involved.
But the great features don't stop there. Managers can send automated check-in messages through the handy chat feature. At the same time, the campfire section gives a dedicated space for company-wide updates and for remote employees to socialize over instant messaging. Plus, employees can maintain their work-life balance thanks to the simple notification system that can be scheduled to switch off outside office hours. A function that is especially useful for distributed teams straddling different time zones.
In a hybrid working world, organizations need to be able to store even more documents digitally. With colleagues spread out across countries and continents, it's crucial that teams can share key assets with coworkers quickly. Finding a secure solution that is easy for employees to use is essential. Google Drive offers business-friendly cloud storage with a straightforward dashboard and various features to simplify administration.
Google Drive sits within the larger Gsuite set of tools, making it more straightforward to create, save and share documents, spreadsheets, and surveys in one integrated platform. The system is compatible with more file types than its rival Dropbox and boasts extra features like automatic syncing. This helpful add-on enables employees to establish folders that will be instantly added to the cloud and shared with preapproved contacts for greater visibility.
Best remote working tools for busy HR managers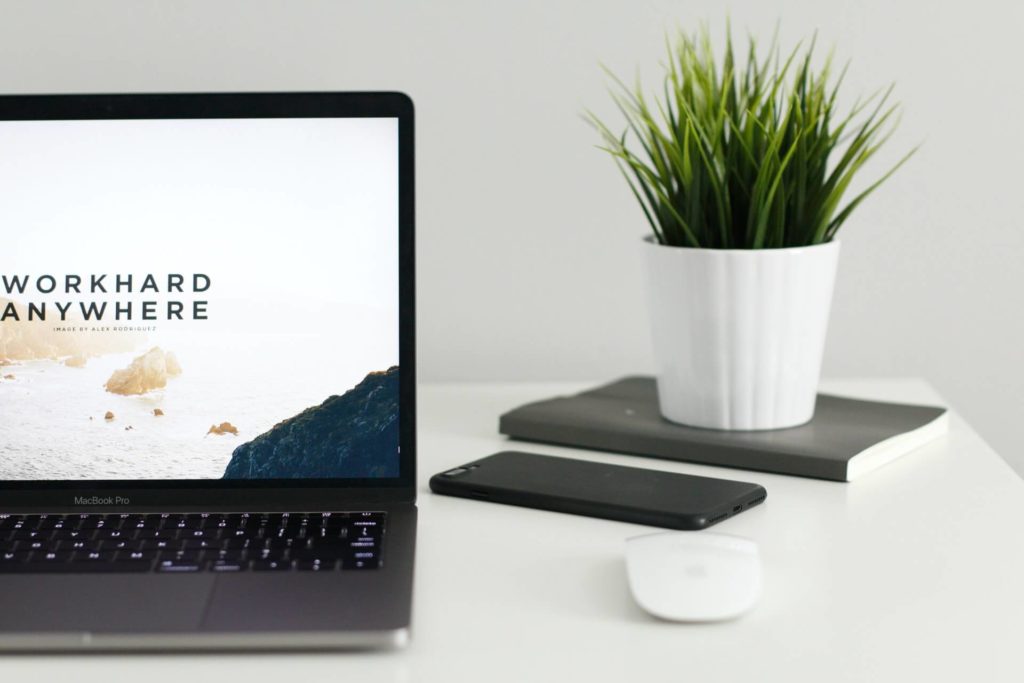 Billed as HR software with heart, this secure all-in-one system removes admin headaches for small and medium-sized businesses. A comprehensive end-to-end solution, Bamboo HR can streamline the hiring process, help with onboarding new starters, and the automation of administrative tasks that can overwhelm busy HR teams.
With Bamboo HR, it's easy to track performance, create timesheets, gauge employee satisfaction, manage vacation requests and handle payroll and benefits for your teams. Thanks to the array of sophisticated tools, HR managers can skip tedious tasks and use the data Bamboo HR provides to develop a stronger company culture.
For companies looking to automate their routine tasks, Sesame HR can lend a helping hand. Through a single, centralized and secure platform, Sesame HR enables companies to digitize their relationship with their employees, simplifying processes and transforming them to save time and increase productivity. Employees will be able to streamline their requests and tasks through a single portal in just a few clicks.
This all-in-one solution offers real-time synchronization and automated alerts from onboarding to time tracking and overtime management, so no one is ever out of the loop on the latest information.
With a focus on employee experience, Sesame HR provides an ultimate dashboard where team members can access their documents, sign electronically and manage requests autonomously. Tools like Sesame HR can not only assist in speeding up administration, but they can also help office managers track occupancy with handy desk booking solutions.
Thanks to Nectios, it's never been easier to navigate the waters of online events. A multipurpose platform, Nectios helps businesses manage their virtual communities by providing over 50 powerful applications in one customizable portal. Inside Nectios, teams can communicate with communities in real-time. Allowing employees to solve client problems in record time and glean greater customer insights by creating polls.
Community managers can host live streams and video calls with members and instantly generate content for social media thanks to the replay feature. Plus, for those times you want to switch from meeting behind screens, Nectios can help establish in-person events too.
Designed to help organizations employ team members across the globe, Remote is a user-friendly platform that can make navigating the murky waters of international payroll a breeze.
Remote allows HR professionals to combine payroll approvals, staff documentation, and benefits into one central system. Plus, thanks to Remote's team of labor law aficionados, HR teams can feel assured they comply with local regulations when paying international employees. Working across multiple countries? With Remote, the complexities of working across borders are streamlined into one straightforward invoice.
Best business travel tools for the hybrid working world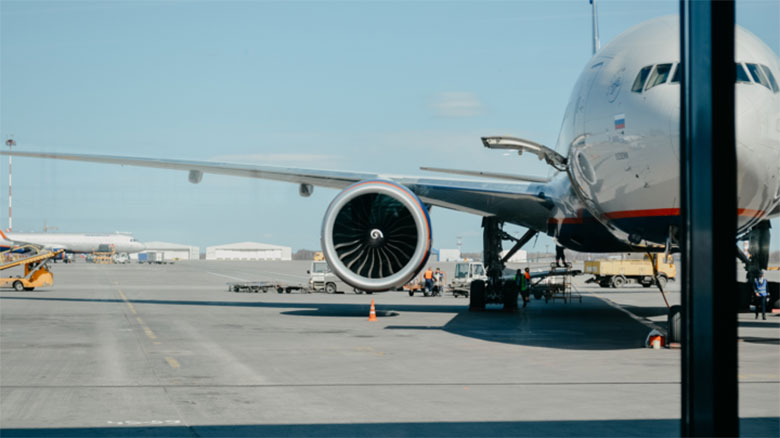 TravelPerk is the next-generation business travel platform taking business travel management into the future. We're the best solution on the market for business travel programs, giving travelers the flexibility they want and providing companies with the control they need at the same time. TravelPerk helps companies save time, money, and (importantly) hassle.
We are proud of having the world's largest business travel inventory that gives travelers the best deals available. Our award-winning technology makes booking and managing corporate travel much easier, and our in-depth reporting takes the stress out of post-trip paperwork.
With a 7-star customer care team that has an average response time of 15 seconds, our users can enjoy peace of mind in the knowledge that no matter what happens, where, and when, TravelPerk is ready to help.
Start saving money on business travel for your company today!
Give your business travelers access to over 1300 airport lounges with a PriorityPass membership. With services in 148 countries, PriorityPass has been helping travelers upgrade their airport experience for over 30 years. The lounges not only give travelers a quiet and safe space to relax or check in with the office before their flight they also provide free snacks and beverages and a complimentary wifi connection to make answering those last-minute emails even easier.
PriorityPass facilities are open to all travelers regardless of whether they have a business class or economy class ticket and all lounges undergo thorough hygiene protocols to help prevent the spread of covid-19.
Simplify your travel expenses for good with Ramp's comprehensive finance solution. With Ramp, organizations can issue employees corporate credit cards pre-loaded with company policies and embedded limits on flight and hotel costs and per diem spending.
Reduce your admin by hours each month with Ramp's automated reporting. Powerful AI can match receipts and automatically categorize your expenses in common accounting software like Xero, Sage, and Quickbooks. Thanks to its streamlined dashboard, Ramp helps keep teams safe on the road allowing managers to get real-time updates on their corporate travelers in seconds.
Working from home can get lonely. Isolation is one of the leading causes of burnout, so remote and hybrid companies are investing in new strategies to get workers meeting outside the traditional office model. Whether it's bringing together widely dispersed teams for frequent corporate retreats or subscribing to coworking memberships, hybrid organizations are seeing the value in providing employees with alternative working spaces.
Known for its inspiring workspace solutions, WeWork offers companies a monthly subscription that allows their teams to utilize hundreds of coworking hubs worldwide. Kitted out with high-speed wifi and bookable meeting rooms, WeWork provides a professional base for remote workers who want to step out of their home office and find a sense of community.
Operating in over 120 cities across 10 European countries, Free Now for business is a riding-hailing app that can remove a tonne of stress for busy travel managers. Corporate travelers or assistants can pre-book taxis through the straightforward app or online platform and never worry about hailing a cab at the airport again.
On top of simplified payment and invoicing systems, travel managers can easily input travel policy details and monitor spending. Perfect for eco-conscious business travelers, all emissions are offset, and Free Now is pledging to be net-zero by 2030.
As employees spend more time on the road, traveling to team meetings and vital client catch-ups, arriving fresh and ready to hit the ground running is important. That's where Timeshifter comes in. Using real-life rocket science, Timeshifter helps corporate travelers conquer jet lag for good by syncing up their circadian rhythms to their new time zone in record time. Simply input your itinerary into the user-friendly app, and Timeshifter will provide simple-to-follow tips that will help banish the dreaded jet lag brain fog! At TravelPerk, we are proud to partner with leading travel industry startups to help streamline every aspect of the corporate travel experience. Speak to our team today to learn more about our full range of integrations and partnerships, including exclusive benefits and discounts for TravelPerk users.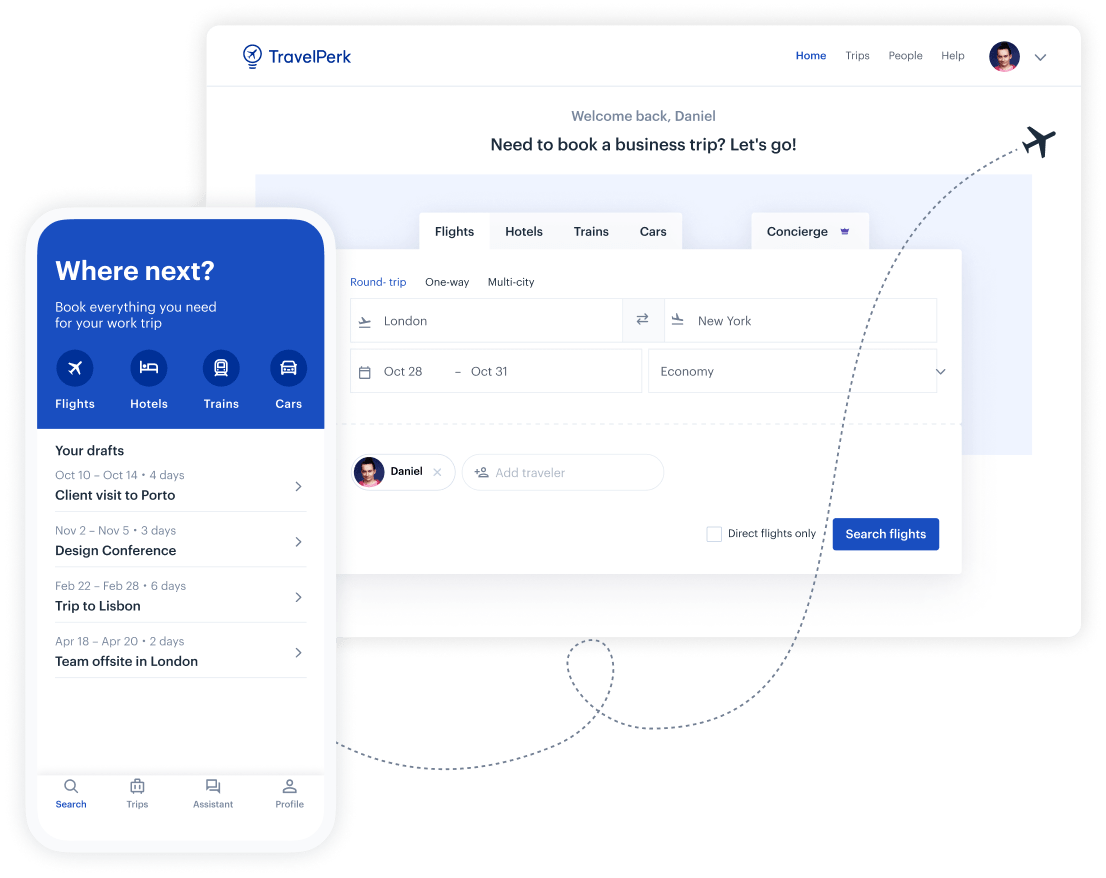 Make business travel simpler. Forever.
See our platform in action. Trusted by thousands of companies worldwide, TravelPerk makes business travel simpler to manage with more flexibility, full control of spending with easy reporting, and options to offset your carbon footprint.

Find hundreds of resources on all things business travel, from tips on traveling more sustainably, to advice on setting up a business travel policy, and managing your expenses. Our latest e-books and blog posts have you covered.

Never miss another update. Stay in touch with us on social for the latest product releases, upcoming events, and articles fresh off the press.