If you have missed getting together with far-flung colleagues to connect, draw inspiration, and build your team's communication skills, then you are not alone. While it might feel like the days of jetting off on a company retreat were a million years ago, after the upheaval of the pandemic, business travel, and off-site events are slowly working their way back!
After 18 months of virtual meetings, fully remote work, or the trials and tribulations of shifting to a hybrid model, organizations recognize the value of in-person interaction for their teams. Soon, employers could be arranging more business retreats than before to bring together teams who have become more distributed during the pandemic.

Why are in-person company retreats important?
At their core, corporate retreats are an opportunity to bring your co-workers together, but the wide-ranging benefits include:
They allow employees to connect outside of the office
Nothing builds camaraderie between teammates like sharing some real-world experiences. Connecting outside the office allows employees to build a sense of trust that is hard to forge at their desks. It boosts their sense of esteem and belonging, increasing engagement, motivation, and retention in the long term.
They help form stronger human connections between your teams
Getting your employees out of their inboxes and interacting in new surroundings and at social events can help erode barriers. It gives people the opportunity to learn more about their colleagues and form more human connections.
"Magic and energy burst when we get together in person. Bursts of understanding, when we can read beyond someone's words."

Avi Meir, TravelPerk CEO
They reignite your team's enthusiasm
A company retreat is a chance to reflect and analyze your business's progress over a given period. Without pausing to look at how far you've come, it can be difficult to motivate employees to the next steps.
Taking stock and celebrating your achievements, and most importantly, showing gratitude and recognition to the teams who made them happen could be the key to success for the quarter ahead.
They increase creativity and productivity
We all need to hit refresh from time to time. Company retreats help employees break out of their everyday routines and reset. Getting outside the office can help teams gain some inspiration and motivation and revitalize their creativity, focus, and dedication when they return.
Our top 15 destinations for an incredible European corporate retreat
Are you looking to get your employees together for a well-overdue company retreat? If you dream of a European getaway for your next corporate event, look no further! Below we break down our top 15 recommendations for an unforgettable escape.
1. Gran Canaria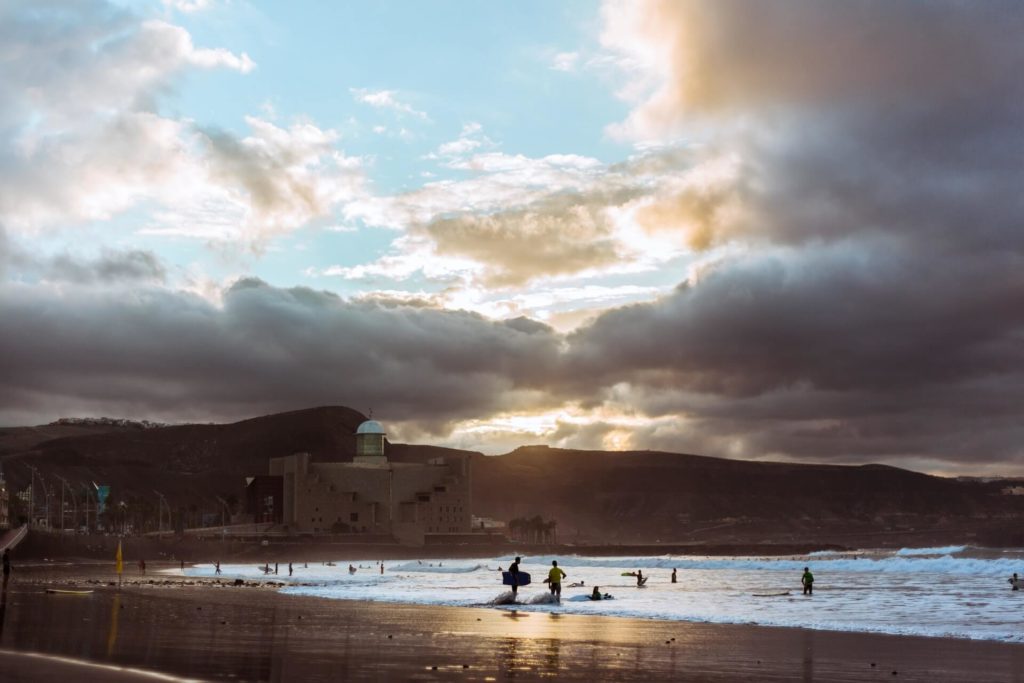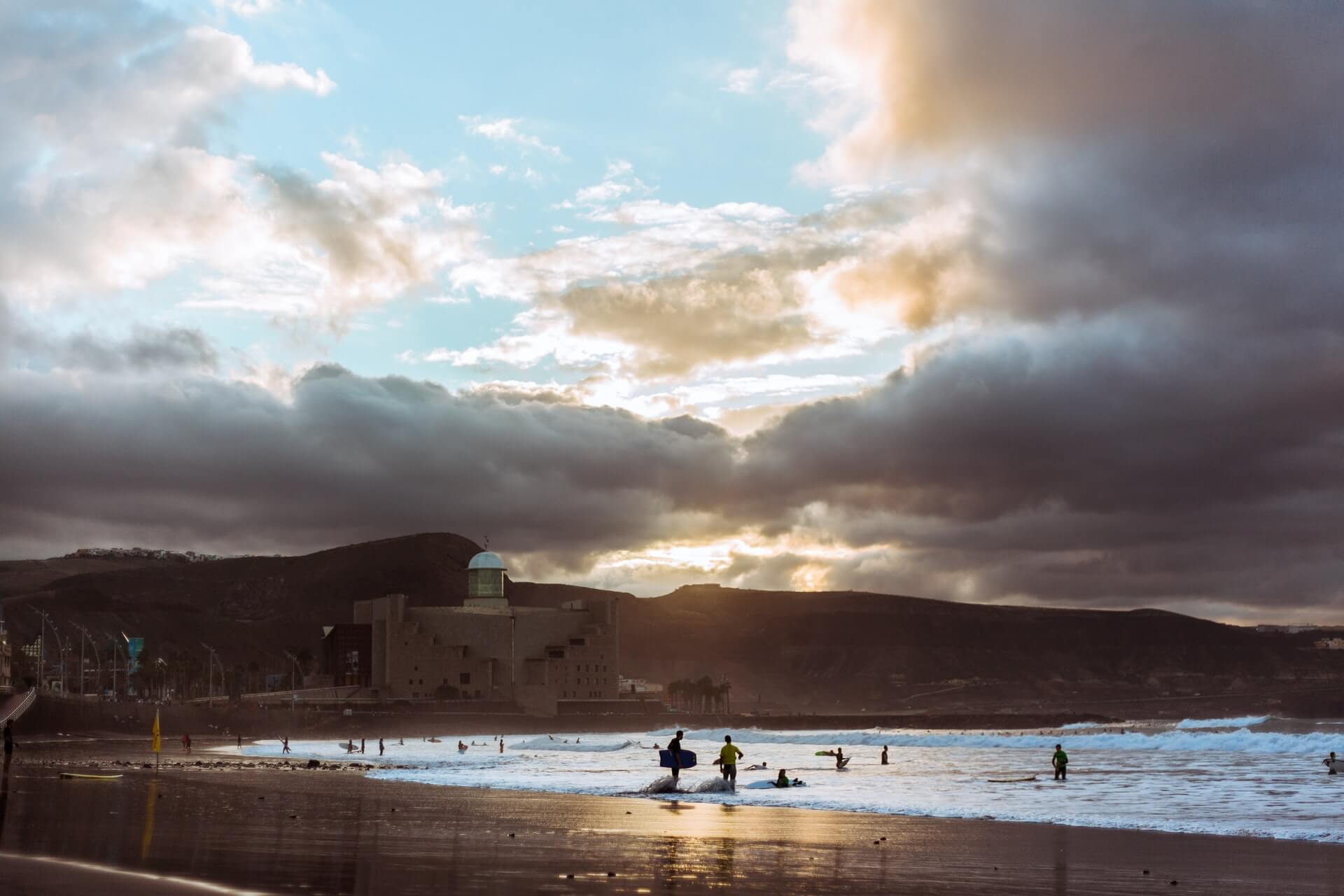 Whether your team is always seeking a new adventure or prefers something a little more sedate, this volcanic island has you covered. From zip-lining through the island's national park to enjoying some relaxing vibes on the sand in idyllic coves, it's perfect for those looking to immerse their teams in nature without going too off-grid.
As well as a wide range of landscapes, the island also boasts the longest sunshine hours in Spain. Another great option is Santa Cruz de Tenerife, in the event that Gran Canaria doesn't suit your dates and budget.
If you are looking for a secluded retreat venue where you can focus on business, this sprawling hacienda is the place for you. Situated above the clouds, your team is bound to be inspired by the breathtaking views at every turn.
After team-building exercises in the fresh mountain air, guests can enjoy some pampering with lavish spa treatments or take a short trip to Pico de la Gorra, where they can sit and gaze over the entire island.
2. Madeira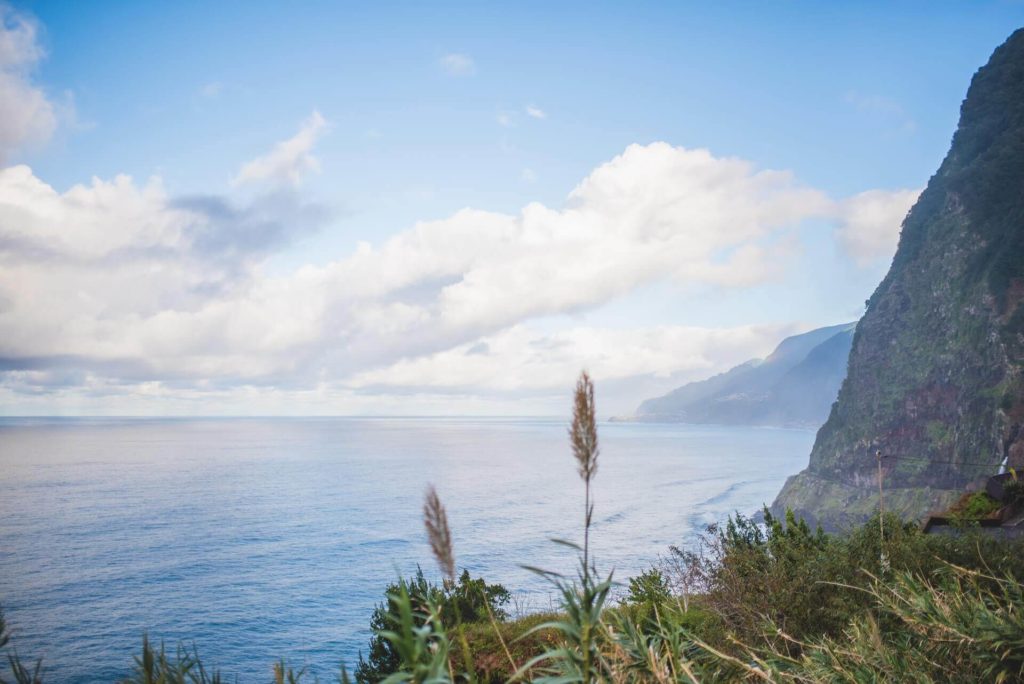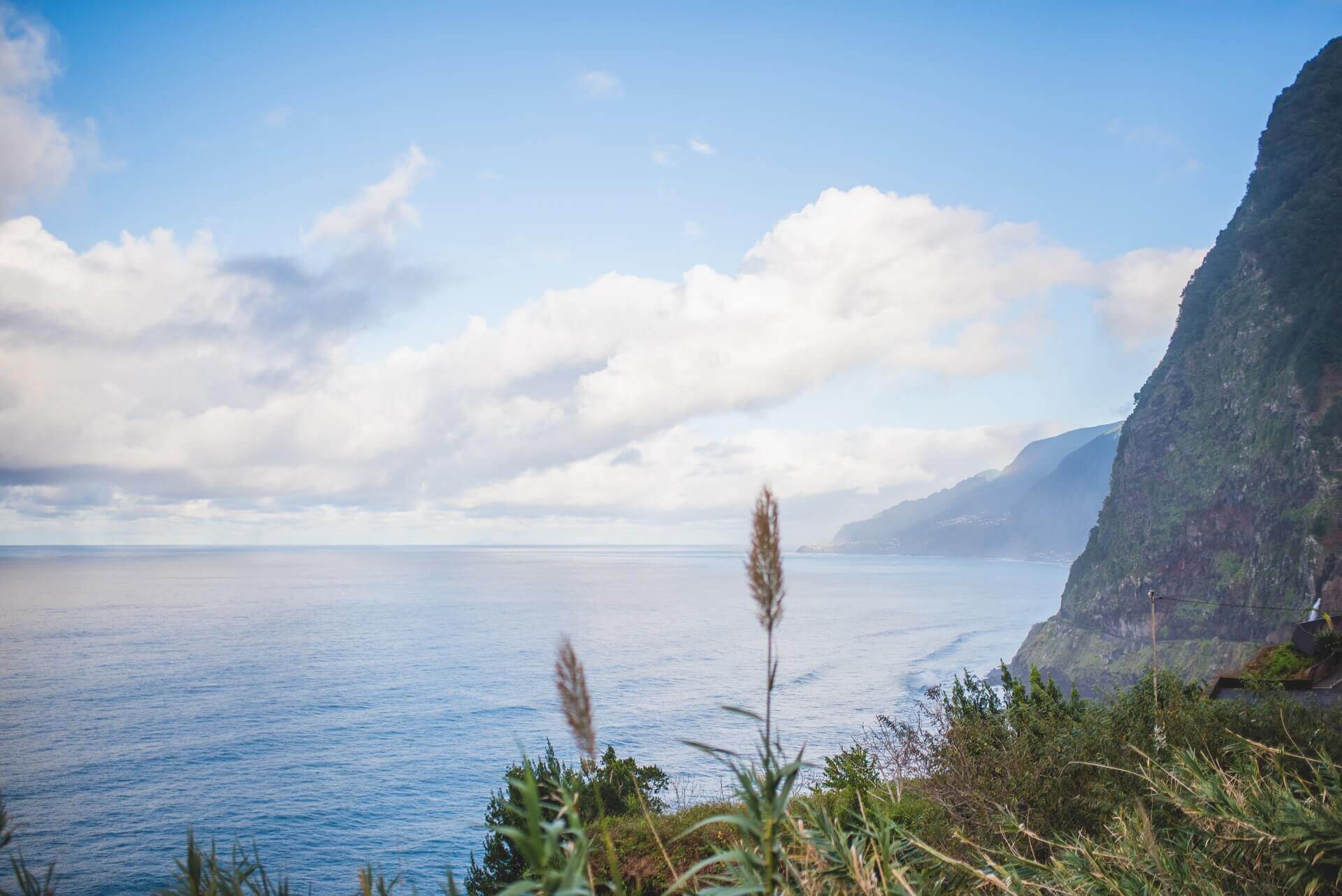 The Portuguese island of Madeira has it all! Impressive panoramas, unforgettable cultural experiences, delicious food, and an enviable climate! After catching up on essential company updates, teams can make memories spotting whales and dolphins from a luxury catamaran or swim in volcanic lava pools along the rugged shore.
For a thrilling team bonding exercise, pair your employees up for a ride on a traditional Monte toboggan. A once in a lifetime experience, there is no snow here! Instead, you'll sail through the twisting streets with your local guide!
Poised on a clifftop overlooking the crashing waves of the Atlantic, a stay in these palatial grounds is sure to make your team feel part of an incredible organization! Located in the island's capital Funchal you are just 20 minutes from the airport, so you will waste no time getting the party started.
With 3800 square feet of event space, there is plenty of room for large groups to gather before indulging in a decadent champagne afternoon tea.
3. Limassol (Cyprus)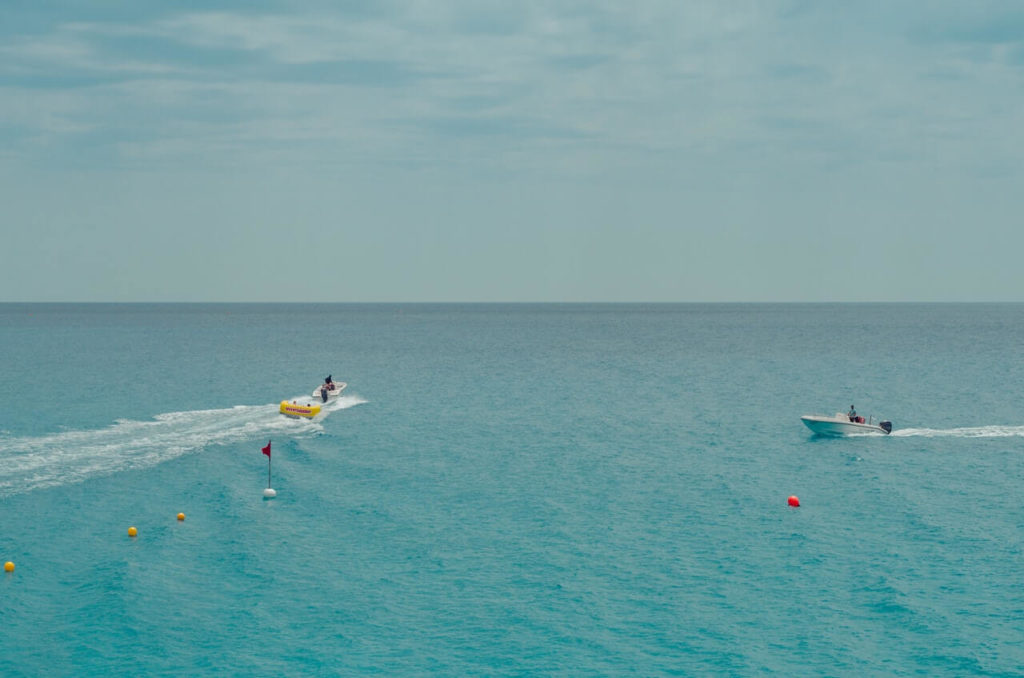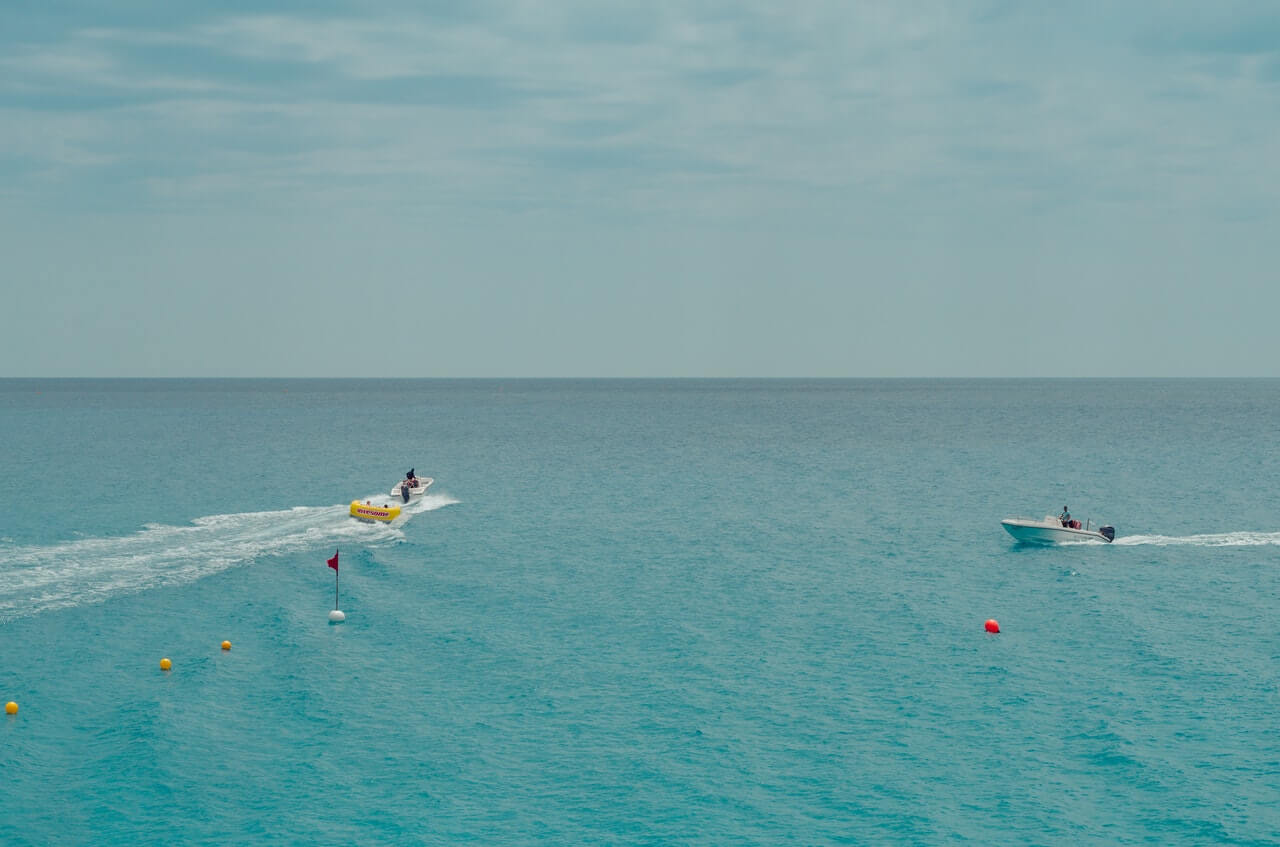 Analyzing past performance is a vital part of any meaningful corporate retreat, and the ancient city of Limassol makes the perfect setting for these motivational reflections. With a rich history dating back to the Neolithic, teams can visit ancient ruins before toasting to their success in Omodos, a village nestled in the mountains and renowned for its fantastic wine.
Those looking to unwind and recharge after a busy quarter can soak up the sun on sandy beaches or tuck into delicious Greek Cypriot dishes next to the soothing waves of the Mediterranean.
Our top hotel pick: Parklane
Part of the Marriott family, the Parklane is a fantastic base for your company retreat in Cyprus. With 6 restaurants, 3 outdoor pools, tennis courts, and a state-of-the-art health club, there's plenty to keep your team occupied onsite. But if you want to branch out and explore, the golden sands of Amathus Beach are just a short hop away.
If you are a Marriott Bonvoy member, hosting your corporate retreat at Parklane is a great way to accrue more points. Plus, with 11 meeting rooms ranging from intimate boardrooms to conference center-sized spaces, there is a venue for groups of every size.
TravelPerk's Meetings & Events team can help you book venues and get exclusive discounts on group travel
4. Highlands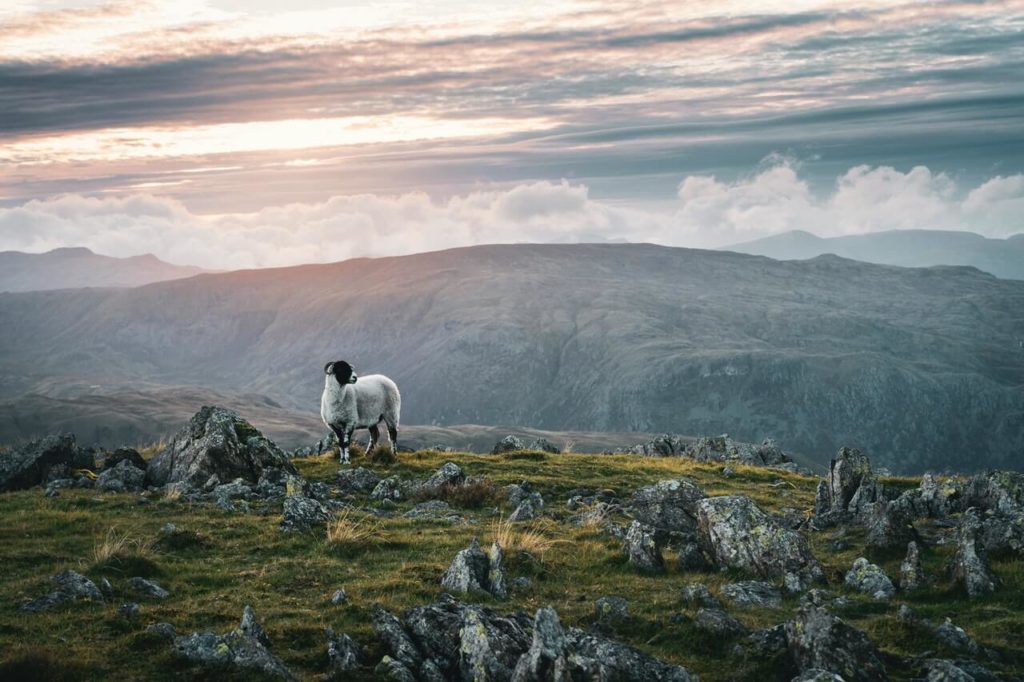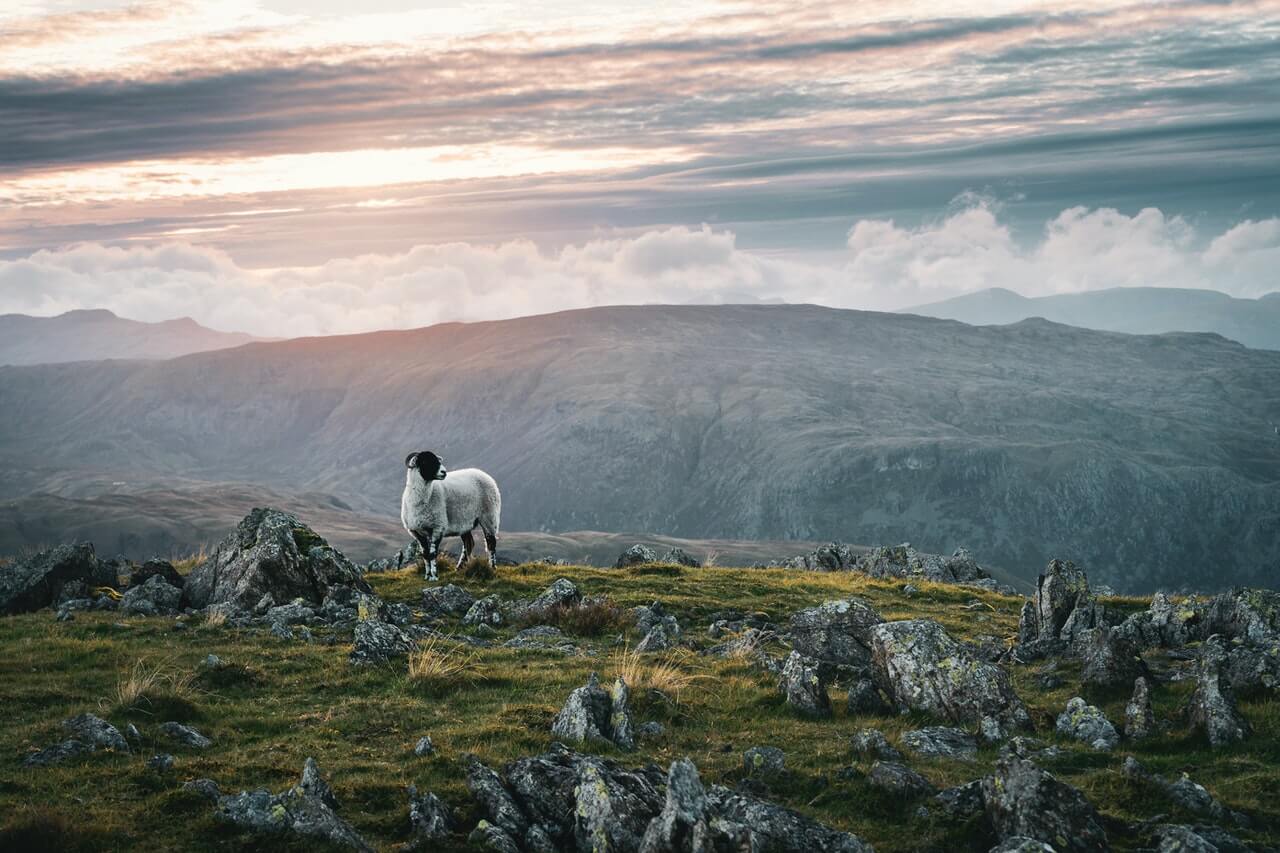 Undoubtedly a marked change of scene, the seclusion, and incredible vistas of the Scottish Highlands are sure to revitalize your teams ready for the year ahead. Far from the distractions and trappings of modern life, active teams can bond hiking the peaks of Cairngorms National Park or encircling some of the region's famous lochs.
For something extraordinary, head to Speyside, where your teams can try their hand at fly fishing for salmon before wrapping up the day with some well-deserved tipples at a local whisky distillery.
If a tranquil setting is what you are searching for, look no further than the Invergarry Hotel. No ordinary corporate event venue, this historic inn was built in 1885 next to the trickling waters of the River Garry on land belonging to the Macdonnell clan.
If you can imagine gathering your teams for icebreakers or lawn games by the riverside or celebrating by a roaring fire with a glass of Highland whiskey, then this is the place for you.
5. Lake District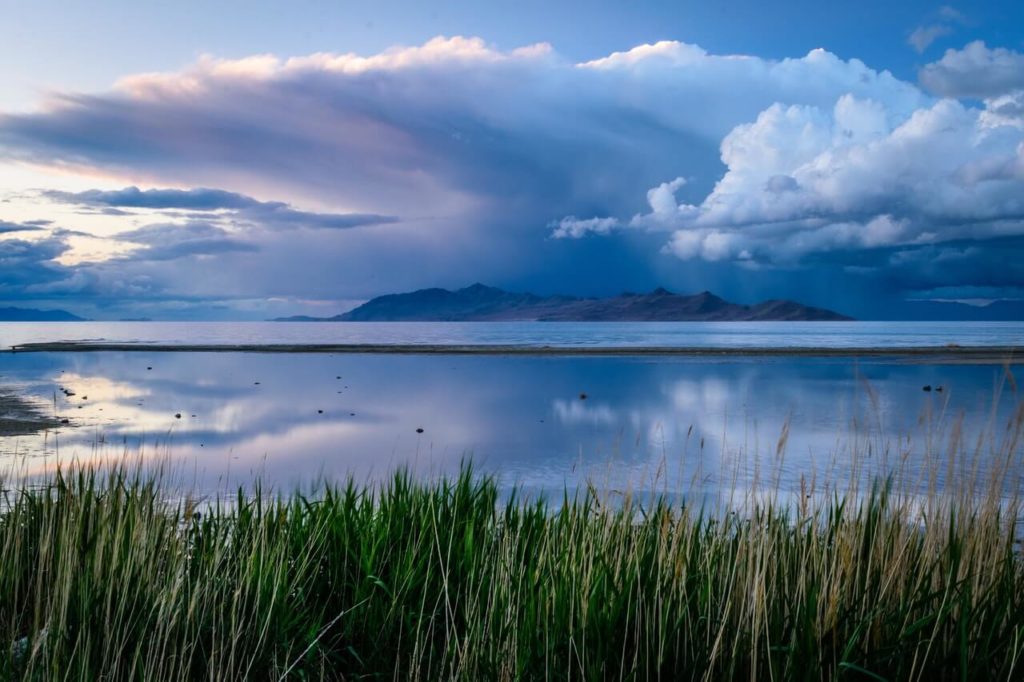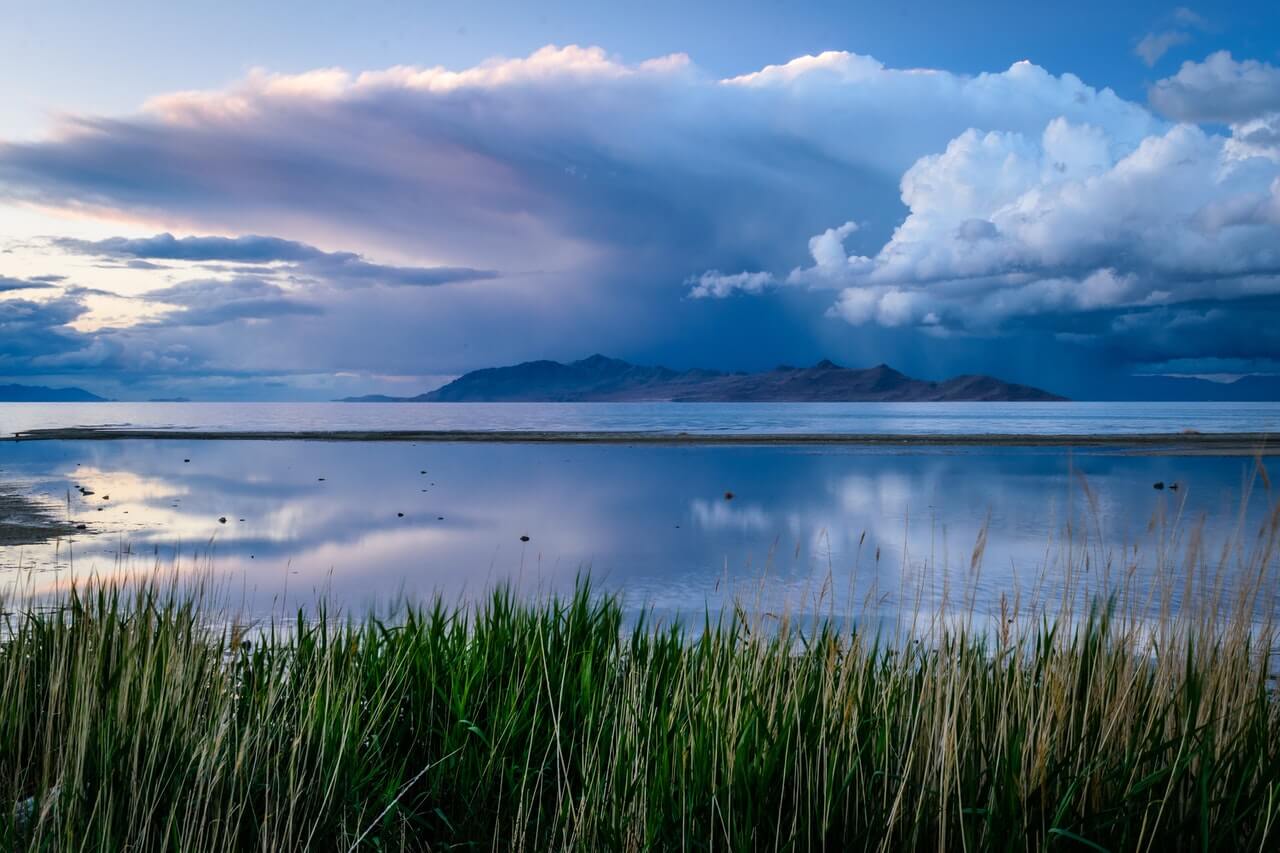 Organizations looking to hit pause and detox from daily life can whisk their employees away to England's most enigmatic national park. The untamed wilds of the Lake District have inspired many renowned authors, including William Wordsworth and Beatrix Potter, and make the perfect setting for nature-loving companies to refresh their creativity and enjoy some outdoor adventure.
Spending time amongst the serene lakes and heather sprinkled fells is sure to leave your teams feeling rested and restored.
Perched on the edge of Lake Grasmere, The Daffodil Hotel & Spa provides a luxurious base for your team while enjoying the rugged landscapes of the Lake District. The perfect place to get back to nature, set your teams off on a scavenger hunt around the expansive grounds before retiring to the spa for a well-deserved treatment.
For the more adventurous, horseback riding around the Lake District could be just the ticket! After a few days of taking in the fresh air and peaceful surroundings, your teams will be refreshed and ready to hit the ground running back in the big city!
6. Seville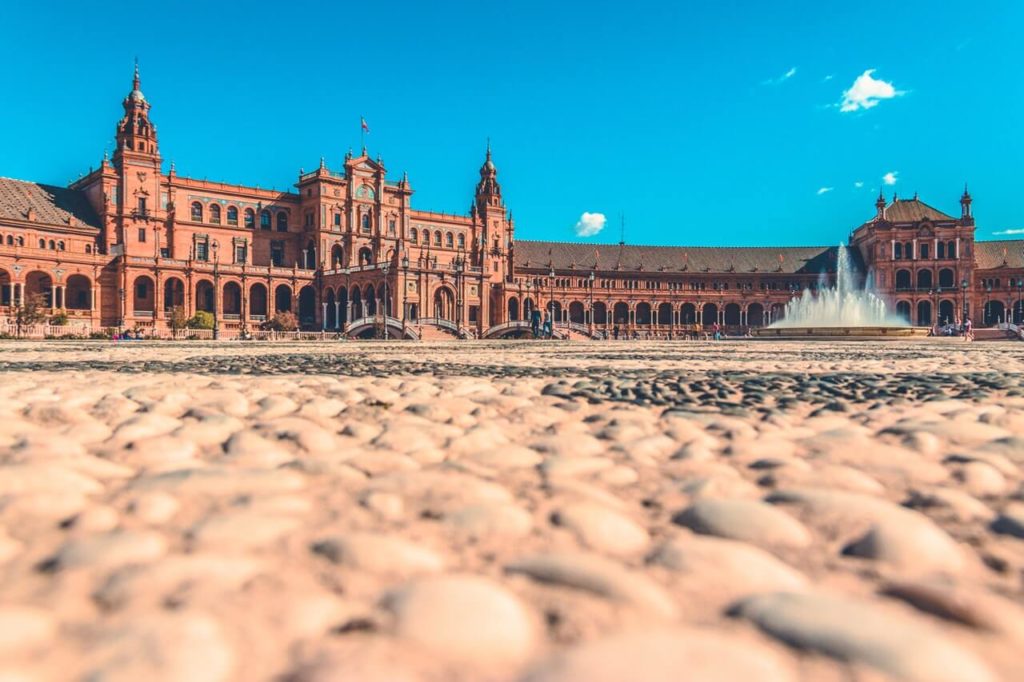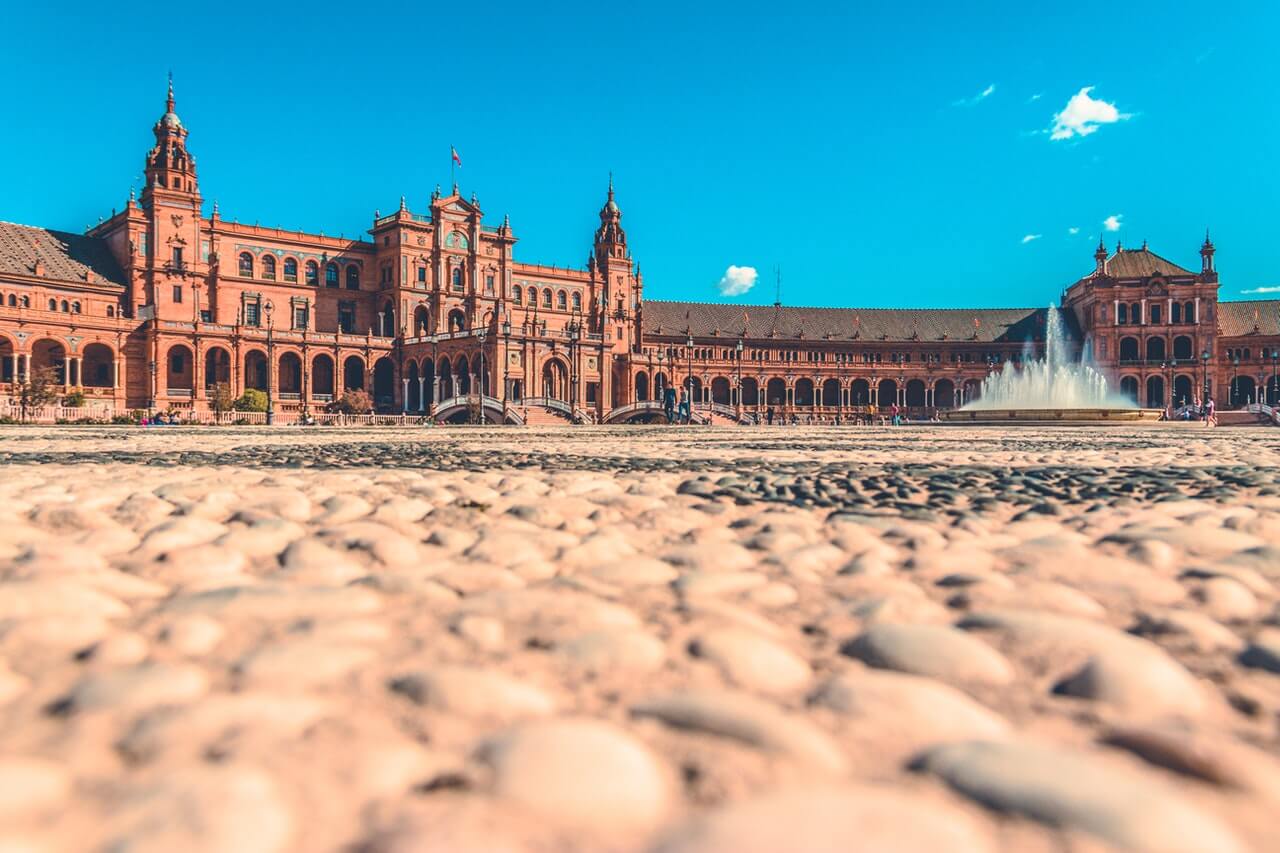 The jewel of Andalusia, with its pretty streets lined with orange trees and striking architecture, Seville is sure to win your employees' hearts. Whether it's wandering the palatial surrounds of the Real Alcázar or navigating the waterways of the Plaza de España, your teams will have plentiful opportunities to unwind and connect.
Cap off the day in true Spanish style by sampling the local sherry and jamón while taking in the passion and flair of a traditional flamenco show.
If your staff prefer to be in the thick of the action, then how about a stay in an 18th-century palace right in the heart of beautiful Seville? Located a stone's throw from the Real Alcázar, this grand abode blends historic character with modern comfort.
After an action-packed day of team building, staff can enjoy a rejuvenating dip in the rooftop plunge or wind down in the onsite sauna. As the evening draws in, you can gather at the rooftop bar for a special toast overlooking the splendid city skyline.
7. Galway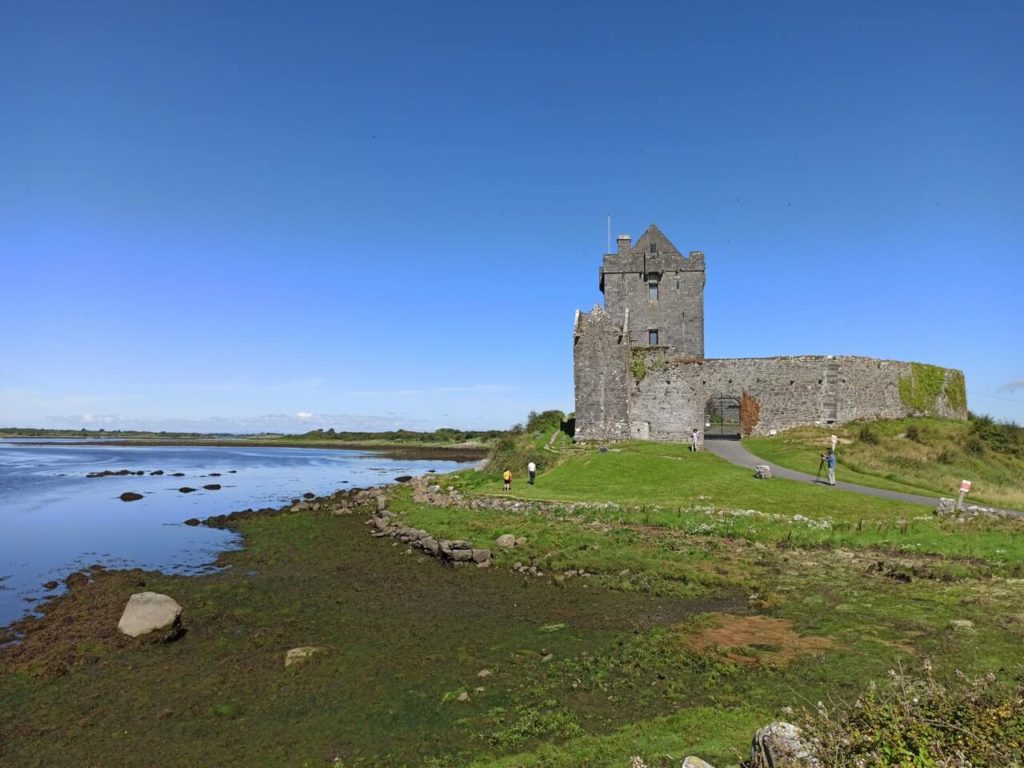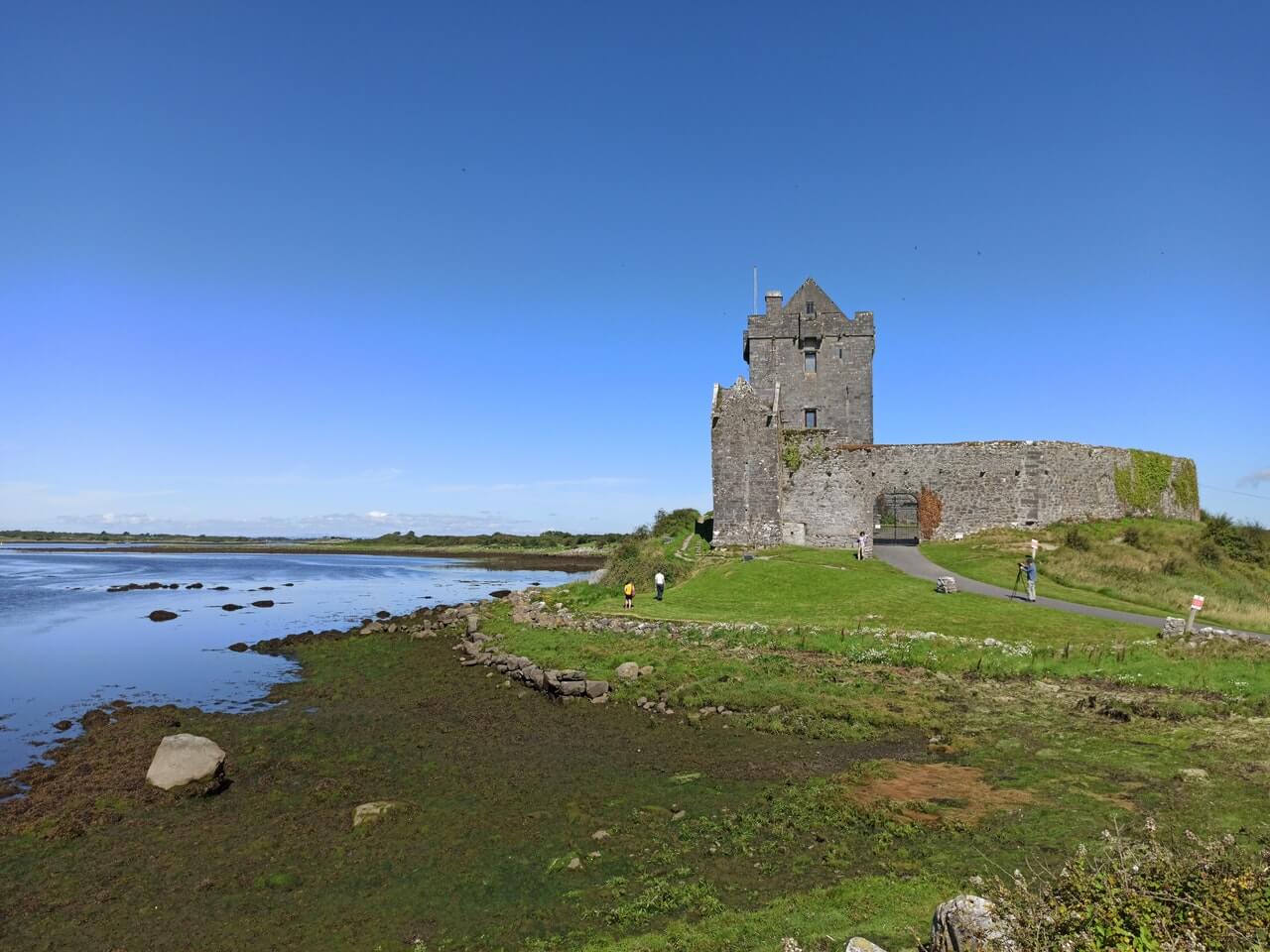 For the archetypal Irish getaway, look no further than the pretty medieval streets of Galway. A quaint fishing town, many of the vibrant cottages are now home to restaurants and bars where you can immerse yourself in the Gaelic culture. An ideal destination if your company culture is young, loves outdoor activities, and chatting over a beer when the day is through.
Spend your days escaping into nature with team-building activities in the wilds of nearby Connemara before heading back for a night in the pub accompanied by the sound of traditional folk songs.
Nestled on 700-acres of private estate in the heart of Connemara national park, Ballynahinch Castle is the ideal backdrop for an outdoor bound corporate retreat. If you're the kind of company that prefers to hold your corporate meetings alfresco, gather your team on the extensive lawns before setting them off into small groups for a delicious champagne picnic or a spot of archery in the countryside.
Afterwards, teams can meander through fairytale-like forests, soaking up the natural beauty that has inspired poets and painters for centuries.
8. Prague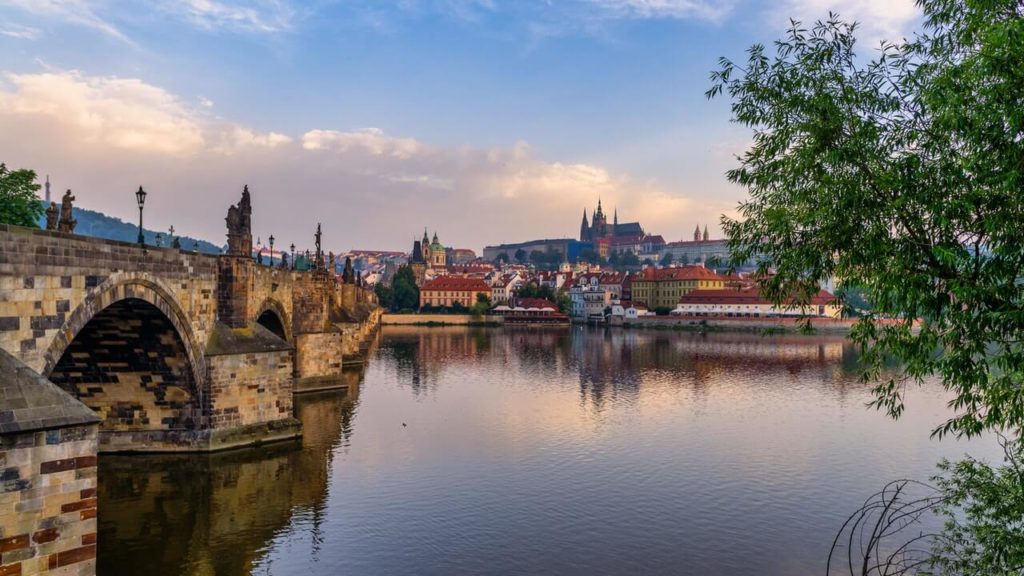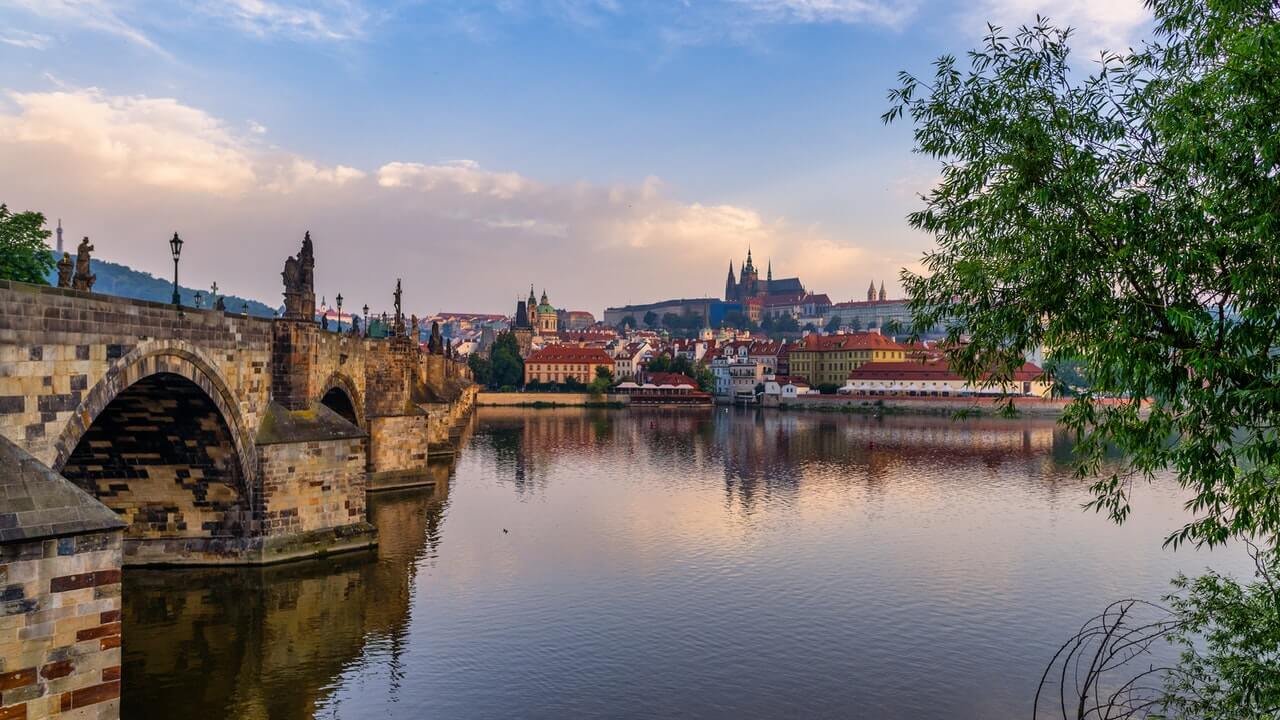 The magical city with a bohemian past, Prague makes an excellent setting for an unforgettable corporate getaway. Oozing historical charm, your teams will not forget a scavenger hunt through the picture-perfect streets of the Old Town.
As the nights draw in, gather everyone to admire the mesmerizing skyline and toast your wins with a cold pint of Czech beer or a glass of absinthe if you feel bold!
This decadent bolthole benefits from an enviable location right in the heart of the Czech capital. Just a 5-minute stroll to the iconic Charles Bridge and 8-minutes to the enchanting Astronomical Clock, your teams will have a blast navigating the charming streets of Prague.
Back at your base, you can celebrate your achievements in style in surroundings that have played host to inspiring historical figures, including Beethoven, Wagner, and the hotel's namesake Wolfgang Amadeus Mozart. 
9. Lisbon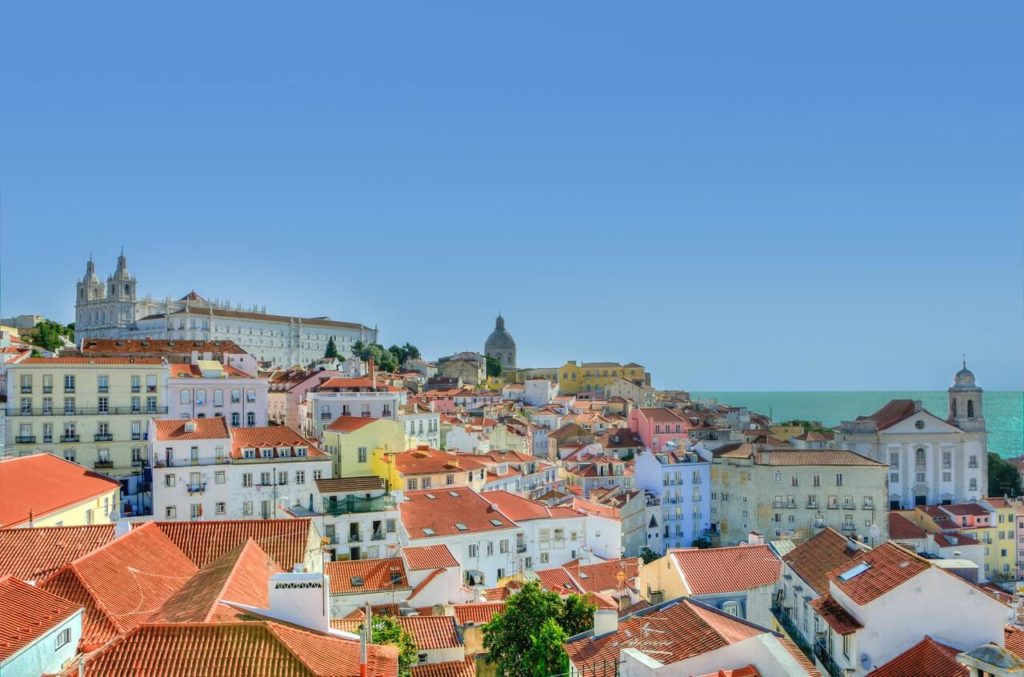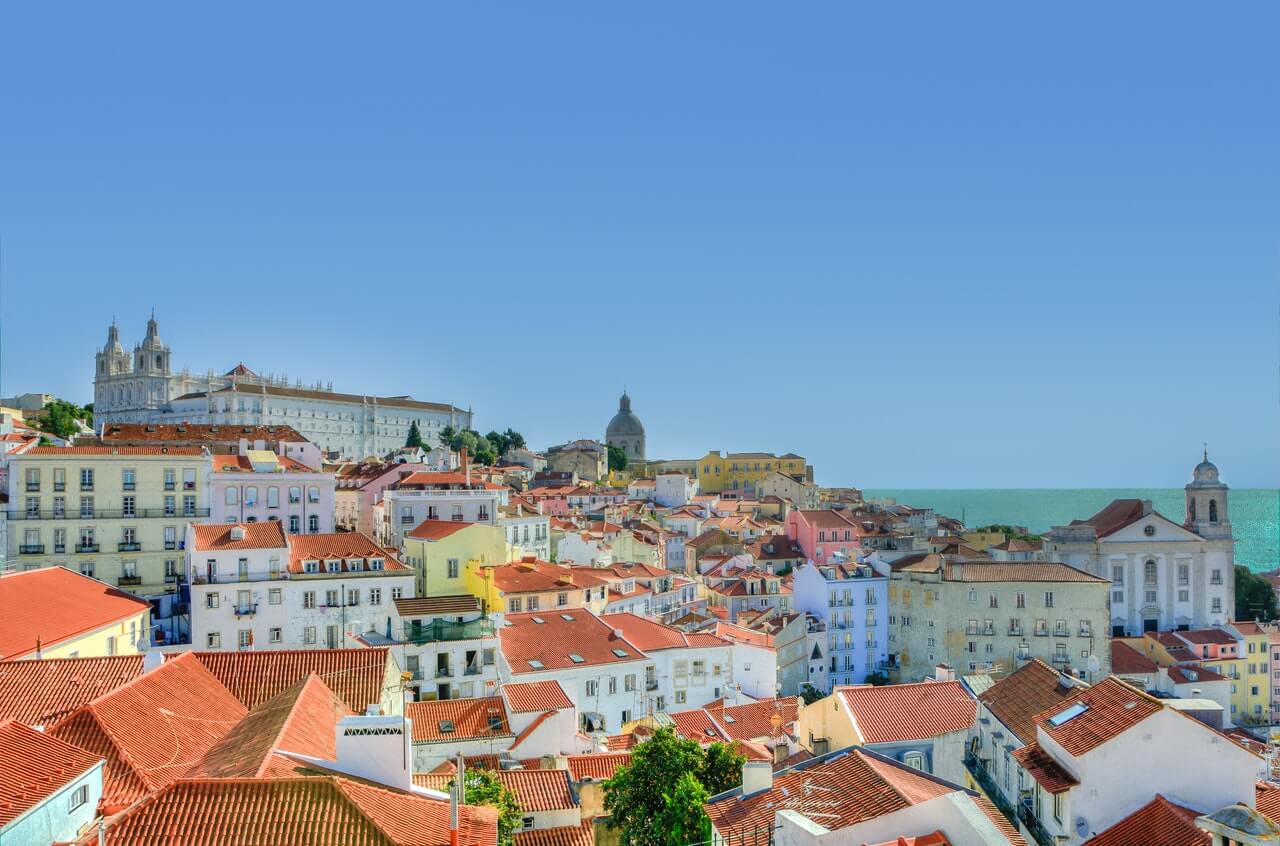 Your team will find it hard not to fall head over heels in love with Lisbon. One of the oldest cities in Europe, as you wander the cobbled streets, it feels like there's an iconic view to savor at every turn. The perfect destination if you are looking to reinspire creative teams, the foodies of your group won't be left disappointed either.
Renowned for its local delicacies and world-class wine, there are plentiful opportunities to bring your employees together over a good meal.
A short walk from the stunning Rossio Square, the Palácio da Anunciada is a peaceful haven in the heart of the Portuguese capital. With 5 meeting spaces onsite, there is plenty of room to gather for a unique event before letting them loose to explore and socialize in Lisbon's vibrant streets.
After a busy day making memories, the rooftop pool awaits for a refreshing dip before heading downstairs for a dinner party at Condes de Ericeira, one of Portugal's trendiest gourmet hotspots.
10. Tuscany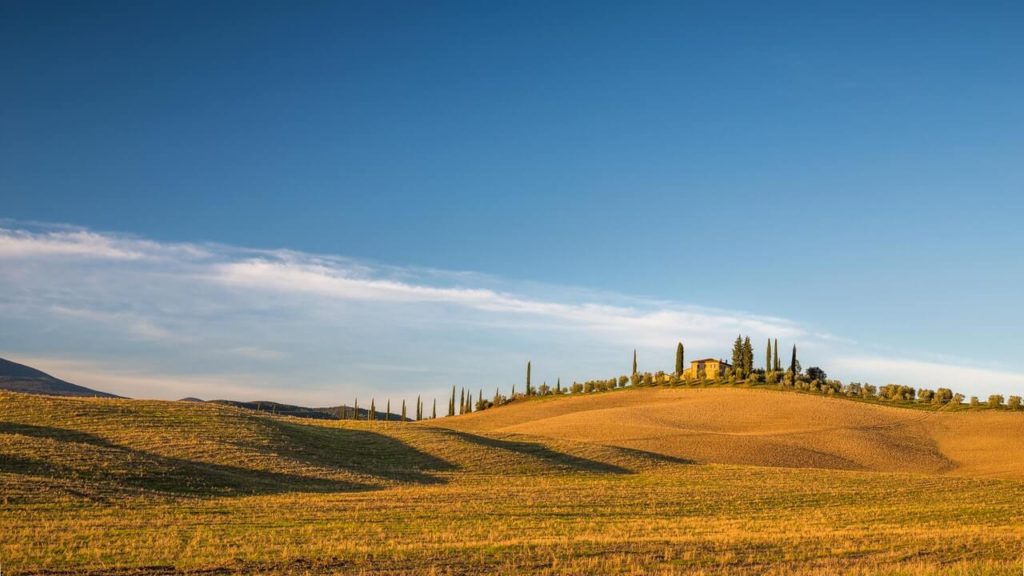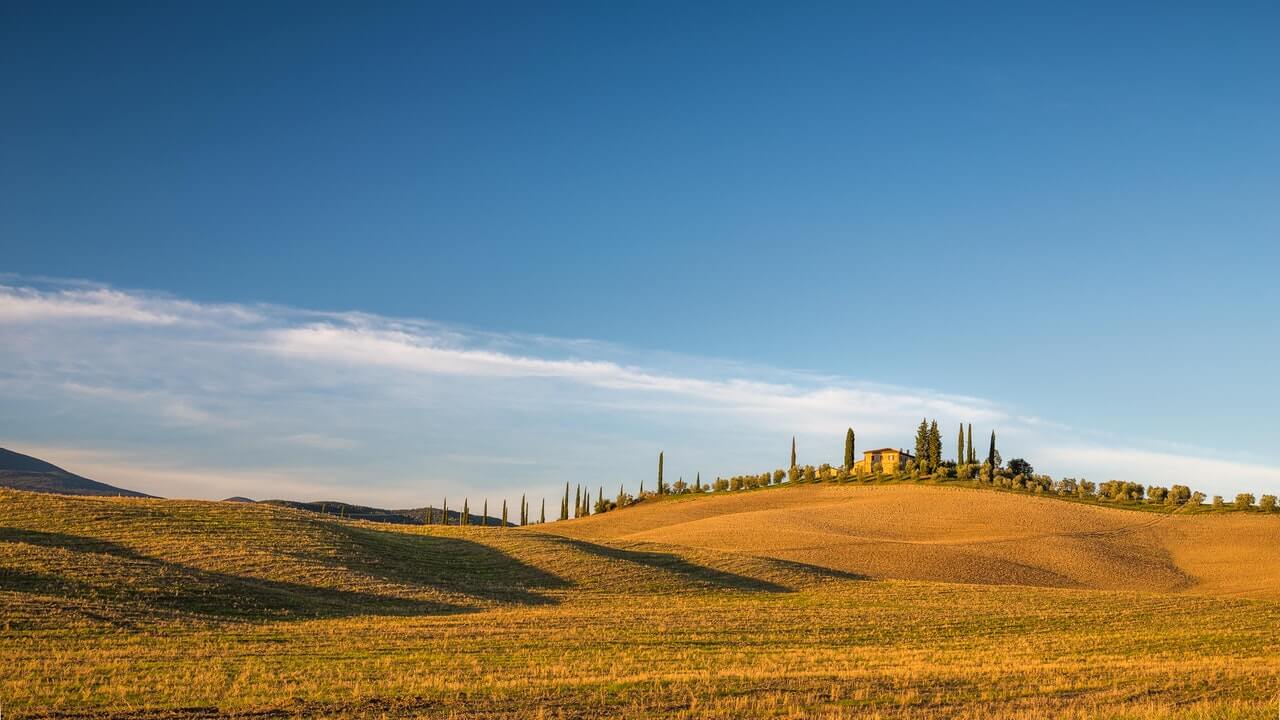 If design is a big focus for your organization, then a trip to Italy's wine country to learn from the masters of the Renaissance can reignite those creative flames. Culture vultures looking for the quintessential Italian experience are unlikely to forget the sight of Florence's magnificent Duomo or the winding streets of Pisa.
Plus, if you're looking to celebrate your team's achievements, then nothing says thank you better than a few days of tucking into Italy's finest gourmet delights under the Tuscan sun. There are more wineries and dining options than you'll know what to do with - it is Italy, after all.
If you want to leave your employees speechless, then delight them with a luxe company getaway at the Grand Hotel Continental. What could make your team feel more special than staying in one of 64 individually decorated guest rooms in the most lavish hotel in historic Siena!
Just 5 minutes from the iconic Piazza del Campo, you can surround your team with inspiring historical sites. If you are looking to rekindle those fires of ambition with an exceptional event, you couldn't find a better setting.
11. Ibiza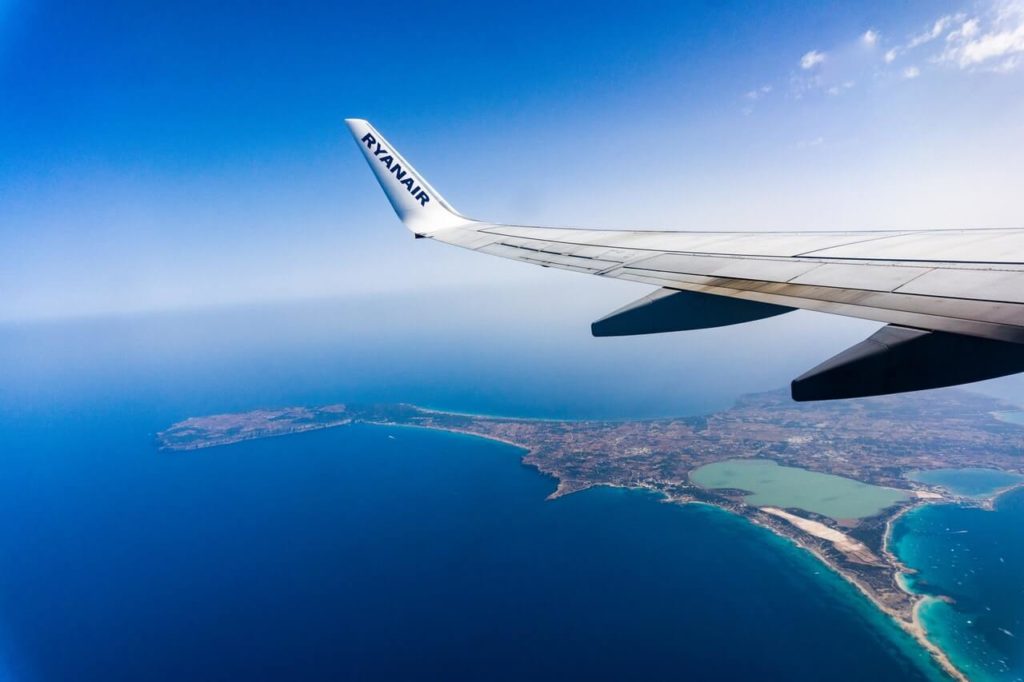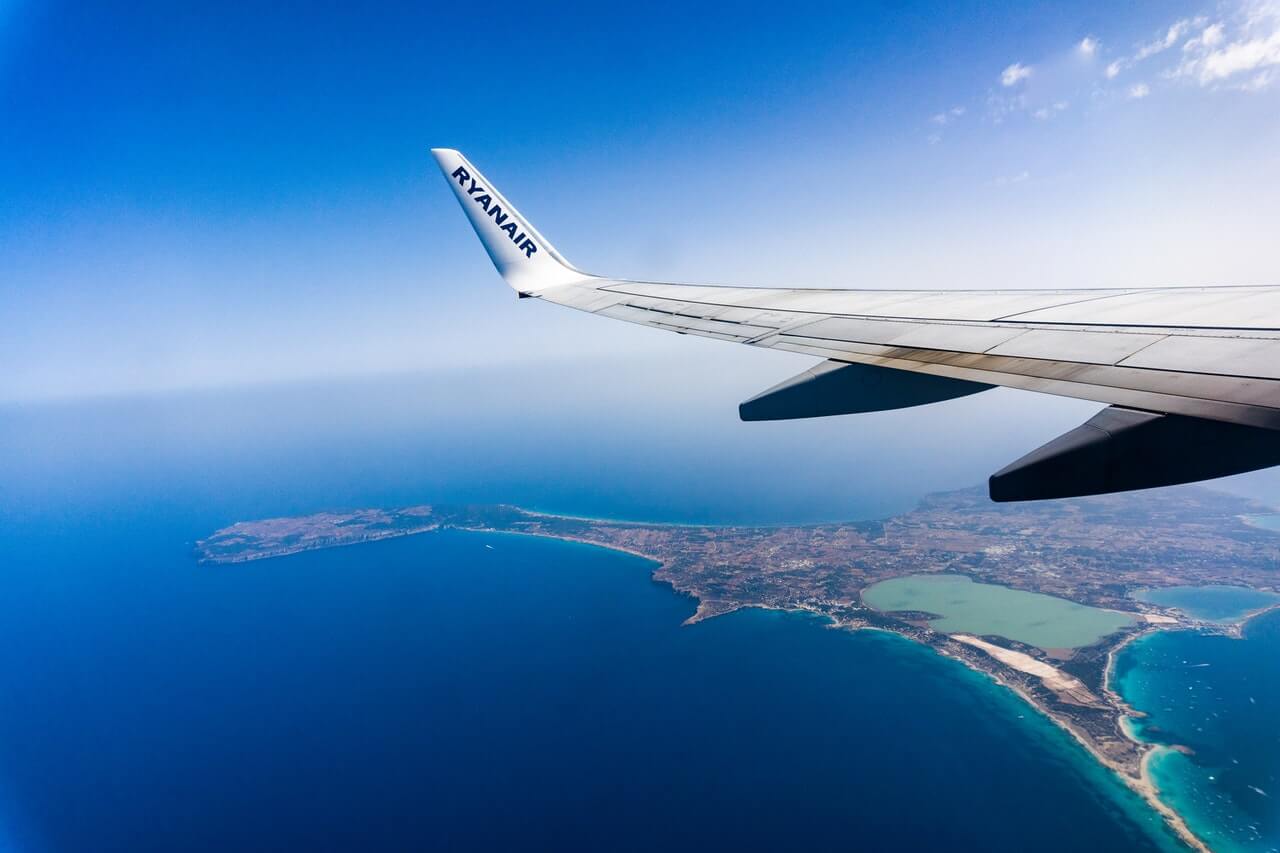 While Ibiza might be best known for its nightlife, this Mediterranean isle has far more to offer its visitors. From sun-drenched beaches, yoga retreats, a myriad of glamping options, and delicious local fare, there's plenty for teams who are looking for a more laid-back corporate getaway.
If your group loves a workout, get in touch with a local personal trainer or set out for a kayaking expedition on the Mediterranean. Whether they would enjoy a high-intensity fitness class or something more relaxing like pilates, yin yoga, or tai chi, your local guide will be able to organize an incredible setting that's sure to impress!
Our top hotel pick: Simbad
Ideally situated just a few steps from the popular Talamanca beach, the Simbad hotel is a fantastic base for your team to soak up the Ibicenco sun. With plenty of facilities to enjoy in their free time, your employees can get to know their new faces around the generous pool or unwind with hydrotherapy jets in the wellness center.
At night, everyone can retire to spacious suites which wait to delight guests in the morning with stunning views over Ibiza castle and the crystal clear Mediterranean sea. 
12. Vienna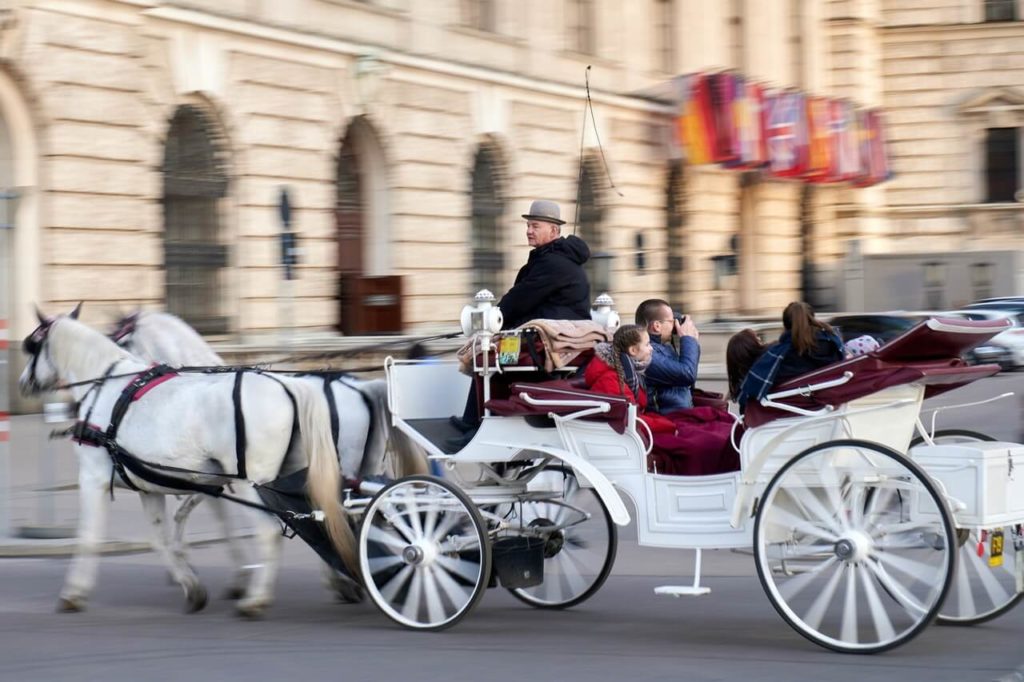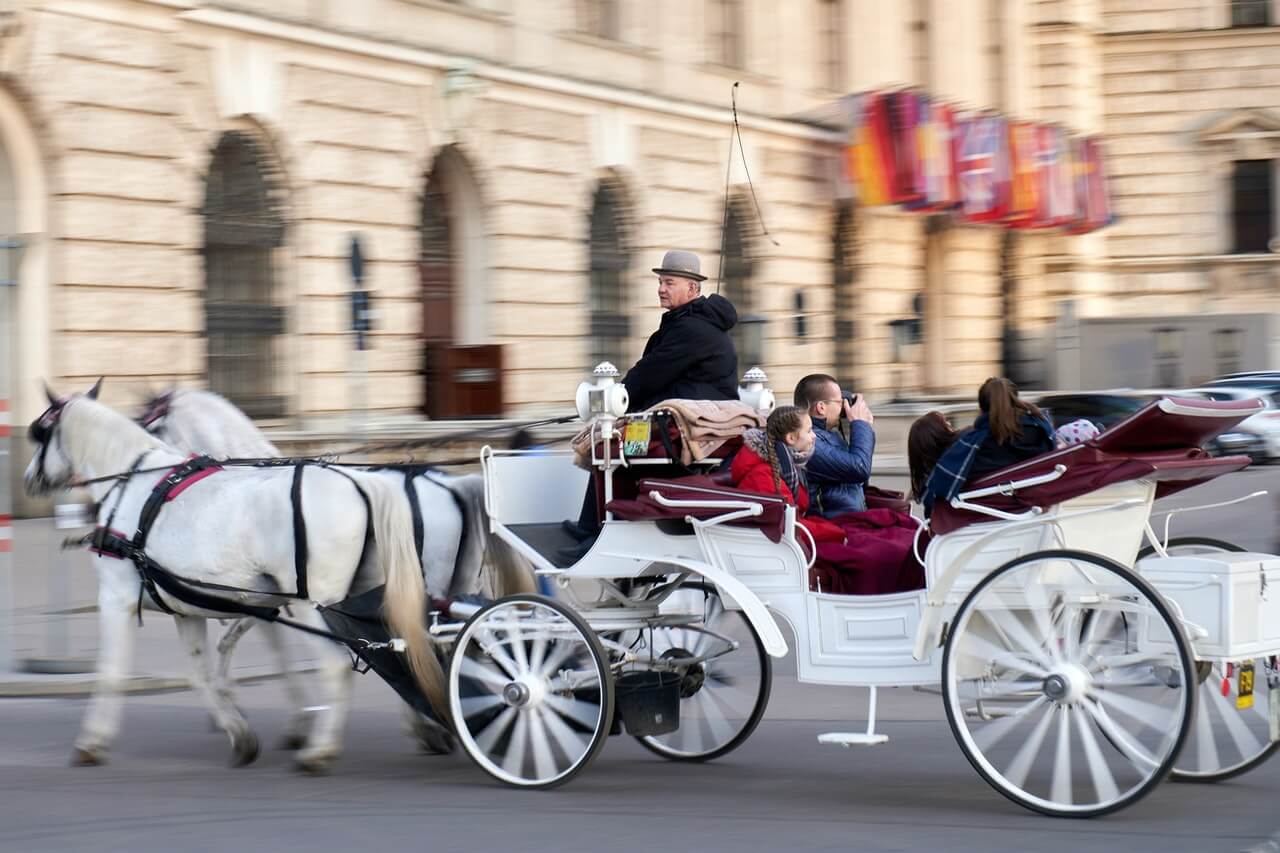 If your team enjoys the finer things in life, a trip to one of Europe's most decadent capitals might be just the ticket! A cultural hub with an incredible museum district, people have flocked to this corner of Austria for centuries to admire the architecture and seek inspiration in the bustling coffeehouses.
A treat for all the senses, start the celebrations on a seriously delicious note with a breakfast feast of traditional pastries and cups of freshly roasted coffee! 
With its central location and historical charm, your team is sure to be blown away by a stay at this 19th-century palace. Designed by renowned architect Theophil Edvard Hansen this luxurious abode first opened its doors in 1873.
Reimagined with modern comforts, its hallways now house an array of amenities, including Michelin-starred dining and a host of magnificent meeting spaces. Just make sure you sample the apple strudel before you check out! 
13. Vichy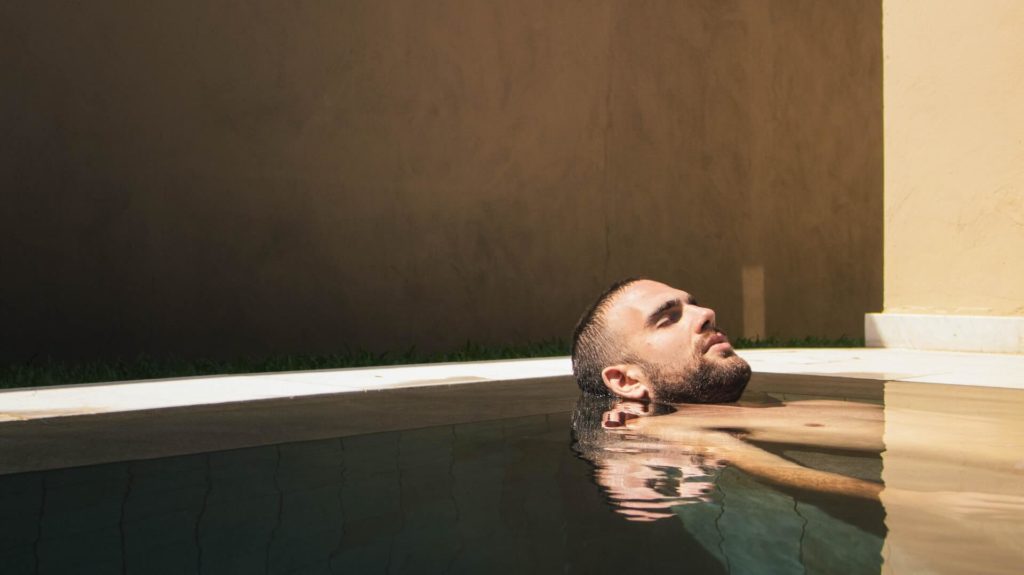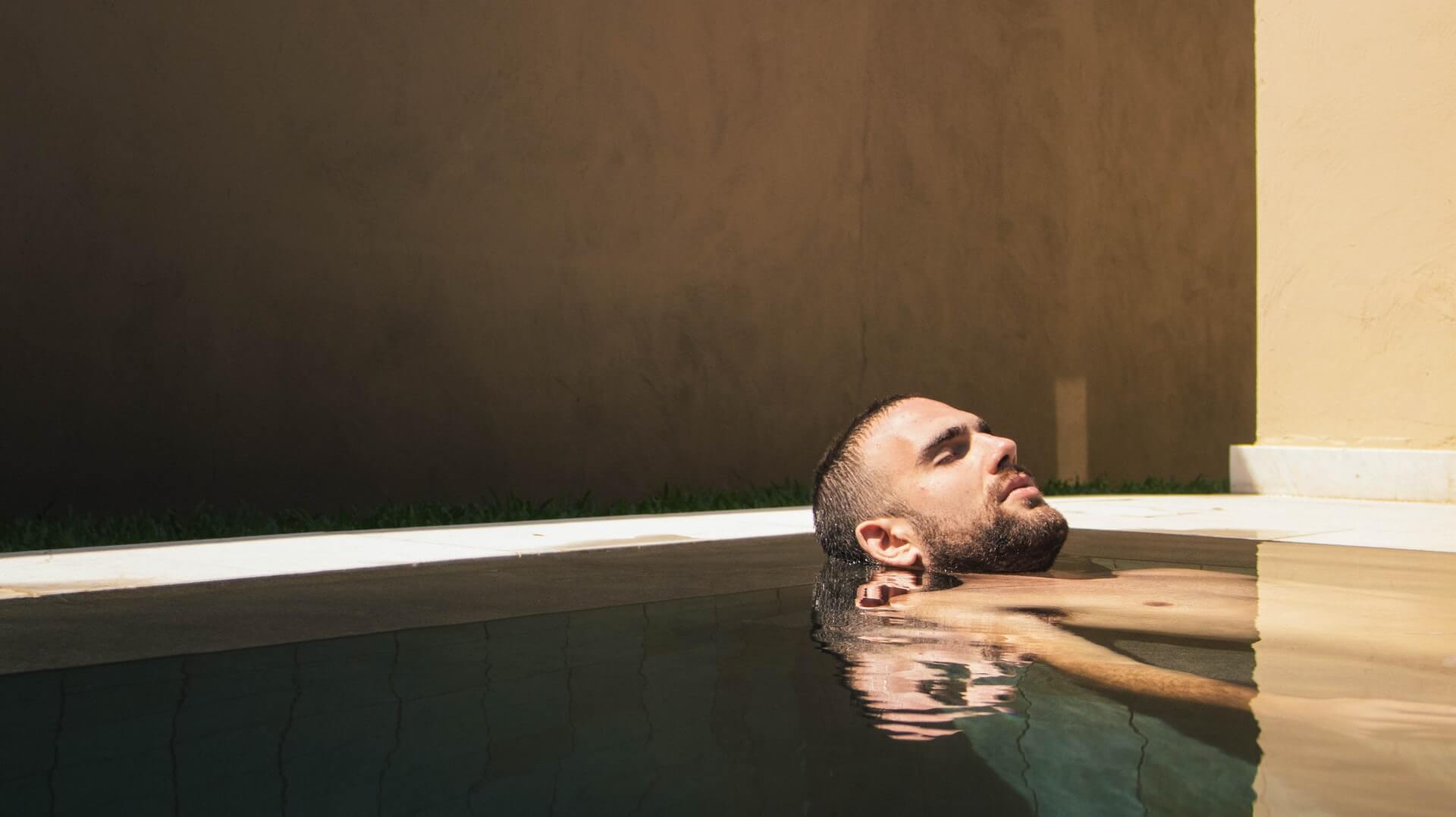 If you head a team of keen yogis who prefer a vinyasa session over a wild night out, opting for an indulgent wellness experience in this quieter corner of France could be the dream corporate getaway. Famous for its thermal waters, fans of detoxing have been flocking to Vichy since Roman times to soak in its nourishing H20.
Impress your employees with a seriously rejuvenating health retreat so they can return feeling refreshed and ready to tackle their next targets.
The ultimate luxury wellness retreat Vichy Celestins offers tailor-made treatment plans to help guests meet their goals. From easing back pains to alleviating stress and avoiding burnout, they have designed many of their programs specifically with professionals in mind.
You won't regret spoiling your hardworking teams with guided meditation sessions and daily yoga classes when they return to work more enthused about your organization! 
14. Bad Ragaz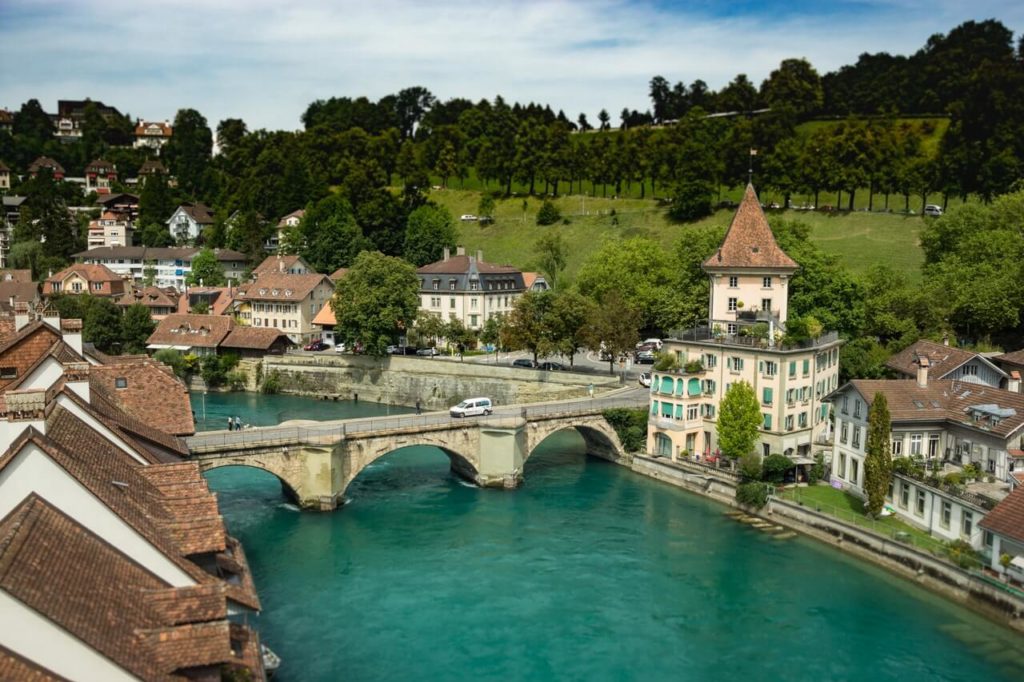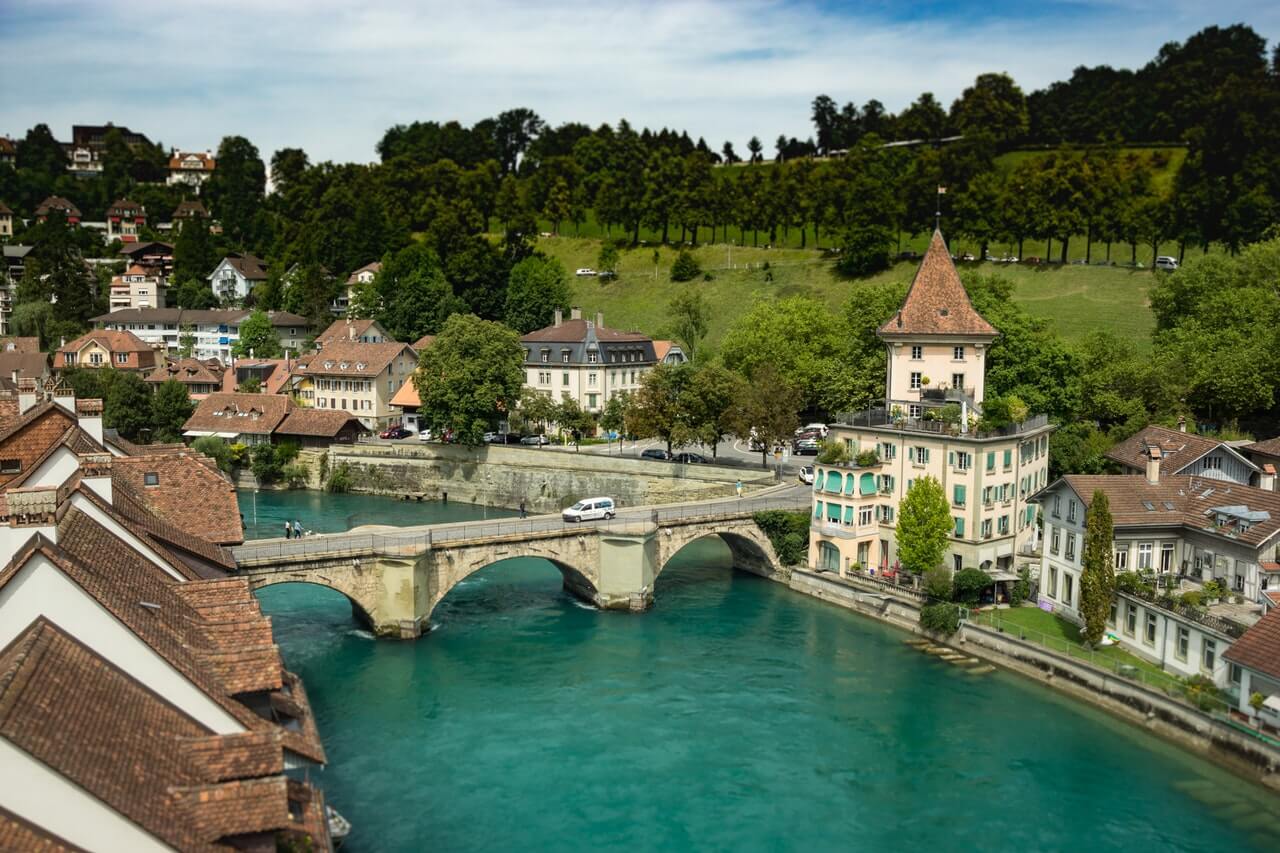 Nuzzled at the foot of the Alps, the 200-year-old spa town of Bad Ragaz is a fantastic destination for a company retreat whether you're looking for adventure or to unwind in total opulence. With picture-perfect Swiss scenery, sporty teams can go mountain biking and hiking or hit the slopes in winter months. But if you are looking for something more sedate, you can treat your team to a decadent spa break!
Widely considered the best wellness retreat in Switzerland, the Grand Resort Bad Ragaz boasts 80,000 square feet of award-winning indulgence. If you are a team of avid spa enthusiasts, unwind in the thermal waters or sample a revitalizing thalassotherapy session. Meanwhile, outdoorsy types can enjoy some downtime in the stunning Swiss mountains and take advantage of the two scenic golf courses in the summer.
15. Reykjavik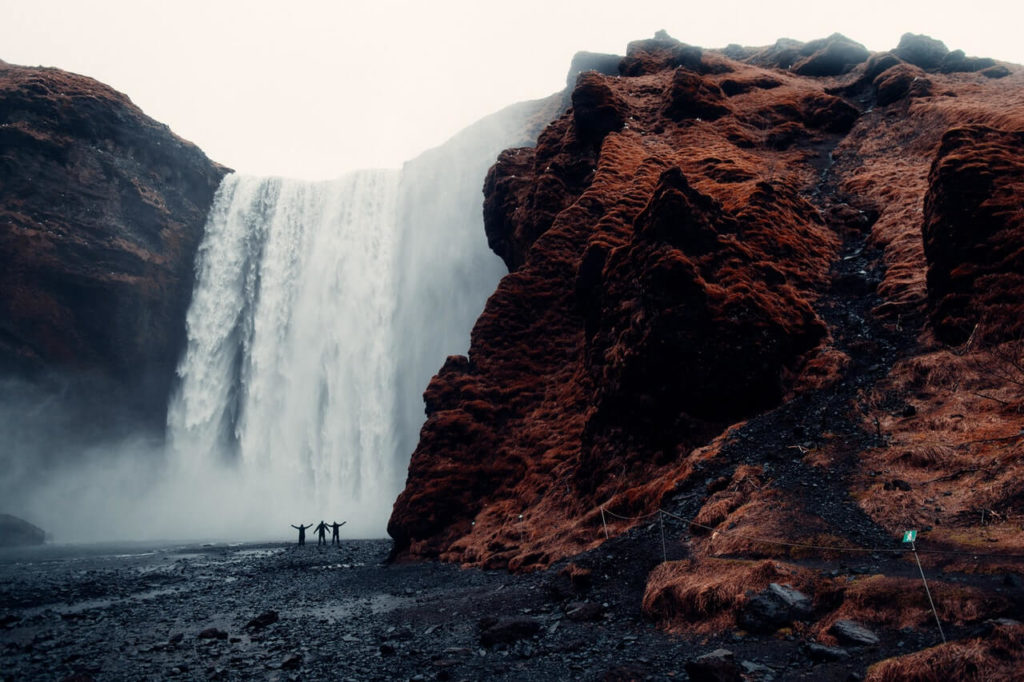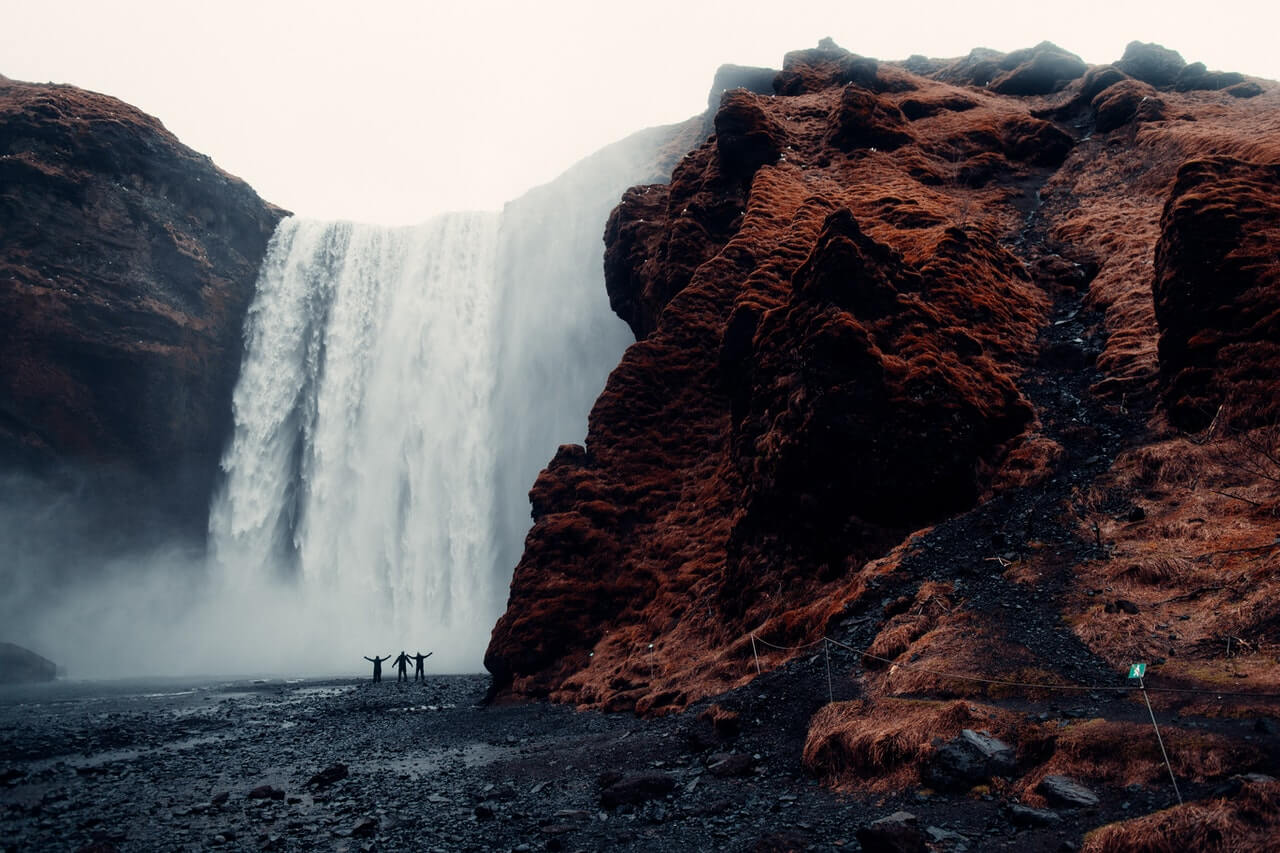 The premier corporate retreat location for nature-loving organizations, your team will never forget an all-expenses-paid trip to iconic Iceland. What could be more inspiring than taking in spectacular landscapes! From smoldering volcanoes to glacial lakes, after a day discovering the treasures of this icy isle, stop for a bit of R&R at the world's most incredible natural hot tub, the Blue Lagoon.
Our top hotel pick: Fosshotel
A fantastic base for your stay in the Icelandic capital, your teams will be thrilled with the views from their contemporary suites. Blending the best of modernity with natural beauty, guests can start their day with some mindfulness overlooking sweeping panoramas over the city and the bay below.
After a busy day, settle in for the evening at the onsite restaurant Haust. Specializing in local fare, this culinary hub is home to some of Iceland's most revered chefs.
What are the best activities for team-building during your retreat?
Regardless of your destination, there are tried and tested team-building activities that always go down a storm at a corporate retreat. Here are our top 5 recommendations:
Break the ice
It's worth keeping in mind that not everyone will know each other at your company retreat. Different departments might not have much cause to interact in the office, and it can be tricky to get into friendly relationships straight off the bat. That's why at any offsite a few casual icebreaker games like two truths and a lie can get people talking informally and spark some unexpected friendships!
Motivational meetings
Getting your team ready to tackle the challenges ahead is a crucial component of any good corporate retreat. Including a session where different departments can present their successes from the previous year and plans for the months ahead can reconnect everyone to your shared goals.
Make this as inclusive as possible with an open Q&A so that everyone has a chance to share ideas or concerns they might have. That's why making sure that you have access to something resembling a conference room at your retreat would be tremendously useful.
Treasure hunt
Whether you choose to go analog and leave clues dotted around or go digital and use an app, a scavenger hunt is a light-hearted way to get your team problem-solving together! But be sure to have an envy-inducing prize to stoke the competitive fires! For the best results, group people up with new faces to tackle the challenge and make new acquaintances at the same time.
Get creative in the kitchen
Cooking classes are a fantastic way to immerse in local culture and make memories with your team. With lots of natural opportunities for teamwork, it's the perfect setting to break people out of their usual departments.
To get the most out of the experience, gather participants in groups outside their regular silos and establish a team of judges to select the winners with the most delicious dish!
Hit the dancefloor
While any off-site needs to cover a quota of work-related content, it's also crucial to let your teams have some downtime to let loose. As we have already seen, an essential part of any corporate retreat is a special event celebrating your successes, so it's vital to leave space in any itinerary to display your gratitude. Gather some delicious food and drinks, some great tunes, and let your employees have fun on the dancefloor.
Further reading:
Looking to organize an executive retreat for the

first time

but don't know where to start? Check out

this article

to learn more on building the best

offsite

for your leadership team.

Hoping to take your team on a retreat across the United States to places like the Rocky Mountains, the San Francisco Bay Area, or

New York

City? Here's our

list of top picks

.
Did you find this article useful?
If you did, please follow us on our social media accounts on LinkedIn or Instagram. Please share the article with your friends or colleagues!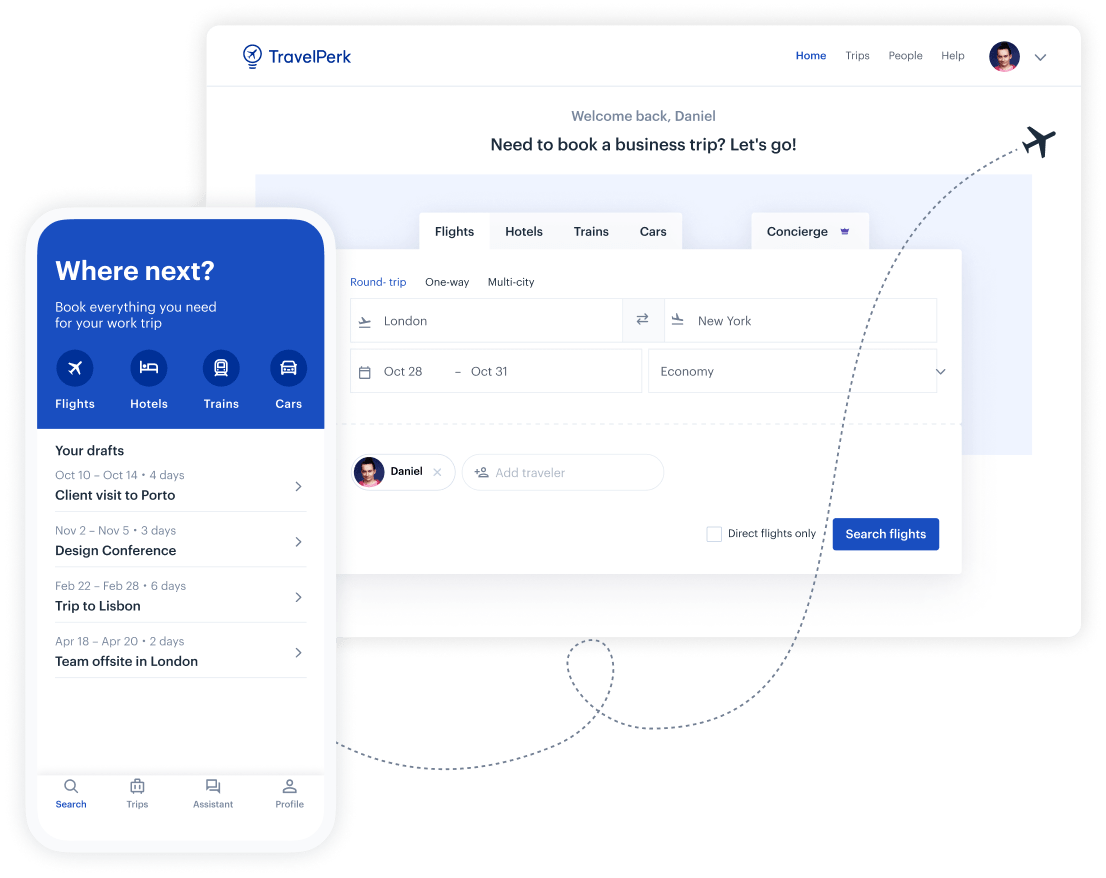 Make business travel simpler. Forever.
See our platform in action. Trusted by thousands of companies worldwide, TravelPerk makes business travel simpler to manage with more flexibility, full control of spending with easy reporting, and options to offset your carbon footprint.

Find hundreds of resources on all things business travel, from tips on traveling more sustainably, to advice on setting up a business travel policy, and managing your expenses. Our latest e-books and blog posts have you covered.

Never miss another update. Stay in touch with us on social for the latest product releases, upcoming events, and articles fresh off the press.