The Canary Islands are the perfect place for a stress-free and sunshine-full company retreat. These islands, located just off the west coast of Africa, offer everything you'll need for a memorable retreat. Sun, sand, and sea aside, these islands also provide the opportunity for your employees to bond beyond the workplace by trying out some adventurous activities, delicious food, and bathing in some of Europe's finest sunshine.
Whether it's by swimming on the coast of Fuerteventura or playing golf in south Tenerife, visiting the UNESCO World Heritage Site in Las Palmas, or sampling some signature and local delicacies at the market in Santa Cruz, the Canary Islands have everything for a dream company retreat. Just remember to pack some sunscreen, because team building will be done under a year-round sun. Vamos! 
5 Perfect places for your next corporate retreat in the Canary Islands
1. Maspalomas: the perfect place for thrill seekers and their water sports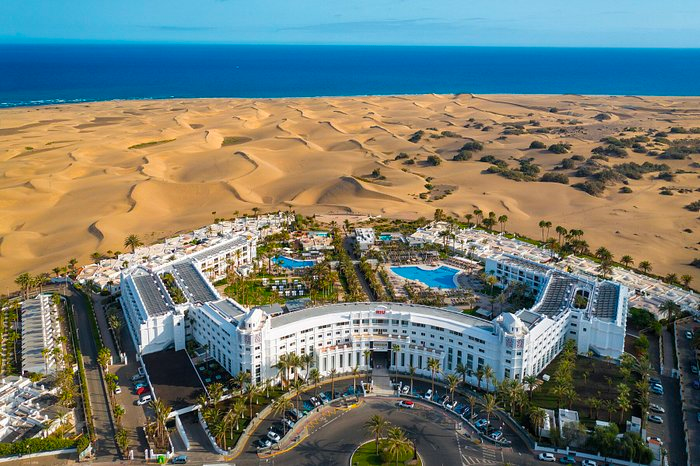 Maspalomas, in Gran Canaria, offers the best of both worlds: volcanos and sand dunes, as well as incredible beaches and water sports. It's ideal whether you're planning to have your company retreat in July or January: there's sunshine all year round in Maspalomas.
Whether you want to build your team's confidence by learning to parasail, or you fancy a volcano hike with food and wine tasting, and an unchallenged view at the top, Maspalomas is a must. However, if water sports and hiking are not what you had in mind, there are plenty of beaches and luxurious spas for your team to de-stress for the year.
Team building activities: volcano hiking, team water sports, parasailing, spa days, horse riding
Best time of year: Spring-Summer-Winter
Price meter: $$-$$$
2. Las Palmas: where history meets nature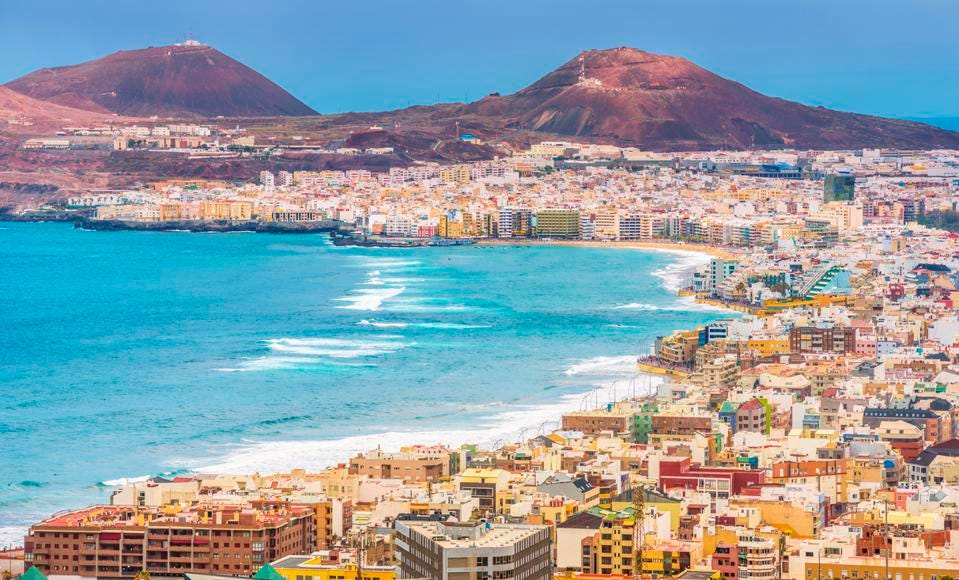 Las Palmas is the capital city of Gran Canaria and has everything a cosmopolitan city has to offer–with a side dish of rich culture and an awe-inspiring, vibrant feel. The first thing you'll need to do in Las Palmas is explore the historic quarter. By strolling through its narrow cobbled streets your team can visit the Vegueta district with the Santa Ana Cathedral, Casa de Colón, and the Museum of the Canary Islands. 
Afterward, you can try some local food at the Vegueta Market, visit the renowned Poemas del Mar aquarium, or start your team's surfing journey at Las Canteras' stunning beach.
Team building activities: city tours, historical-site visits, surfing, food tours, group cooking classes, escape rooms
Best time of year: all year round
Price meter: $-$$$
Did you know that TravelPerk has a specialist Group Travel and Meetings & Events team?
3. Fuerteventura: retreats done right alongside stunning natural parks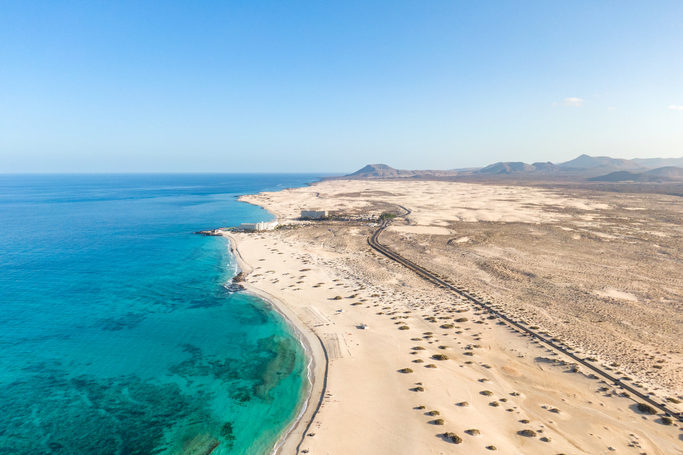 Fuerteventura is the second largest island, after Tenerife, in the Canary Islands. In 2009, it was declared a biosphere reserve by UNESCO. As you can imagine, this island is the perfect place for a company retreat full of nature breaks, and with it's famously windy weather it's the perfect place for all sorts of watersports. With hiking, surfing—yes, even on sand dunes, whale-watching boat trips, and adventurous off-road buggy excursions on offer, your team won't be short on things to do. Keep in mind, you'll need to rent a car or mini-van if you hope to make the most of this beautiful island.
The must-see places and things to do in Fuerteventura are Parque Natural Corralejo, Oasis Park Fuerteventura, Playa de Cofete, Isla de Lobos, visit El Cotillo and Corralejo. Your team will return from this retreat fully charged and with buckets of wonderful memories.
Team building activities: hiking, surfing, windsurfing, kitesurfing, parasailing, boat trips, fishing, food tours, dolphin and whale watching, buggy off-road excursions in the dunes
Best time of year: Spring-Winter
Price meter: $$-$$$
4. Lanzarote: the unique island with lava fields and vineyards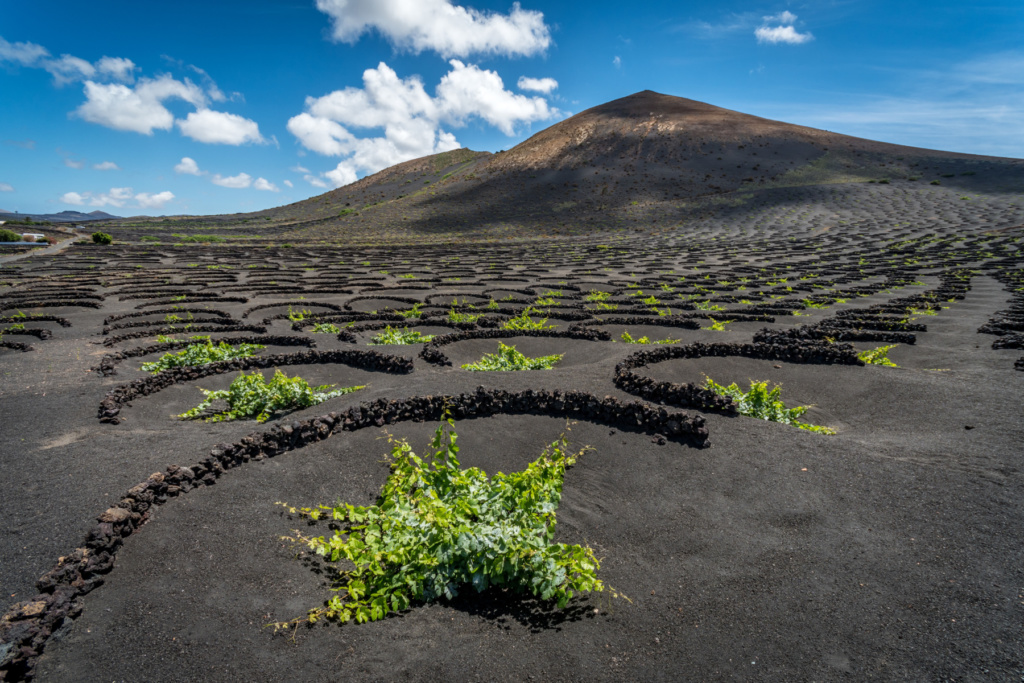 Resembling another planet, the unique Lanzarote scenery is characterized by its ash and rock. The Timanfaya National Park offers allows your team to experience incredible volcanic landscapes, geysers, lava fields, and other natural wonders. 
There's also La Graciosa Island–just a quick boat trip away–to explore some pristine beaches. Looking for more team building events ideas in Lanzarote? How does the opportunity to taste unique wines from Lanzarote—made from grapes grown in nutrient-rich volcanic soil–sound? This company retreat promises a totally unique experience, exploring rock, fire, and sand.
Team building activities: wine tasting, watersports, nature hiking, volcanic trekking
Best time of year: all year round
Price meter: $-$$$
5. Tenerife: the picture-perfect island in the Canary Islands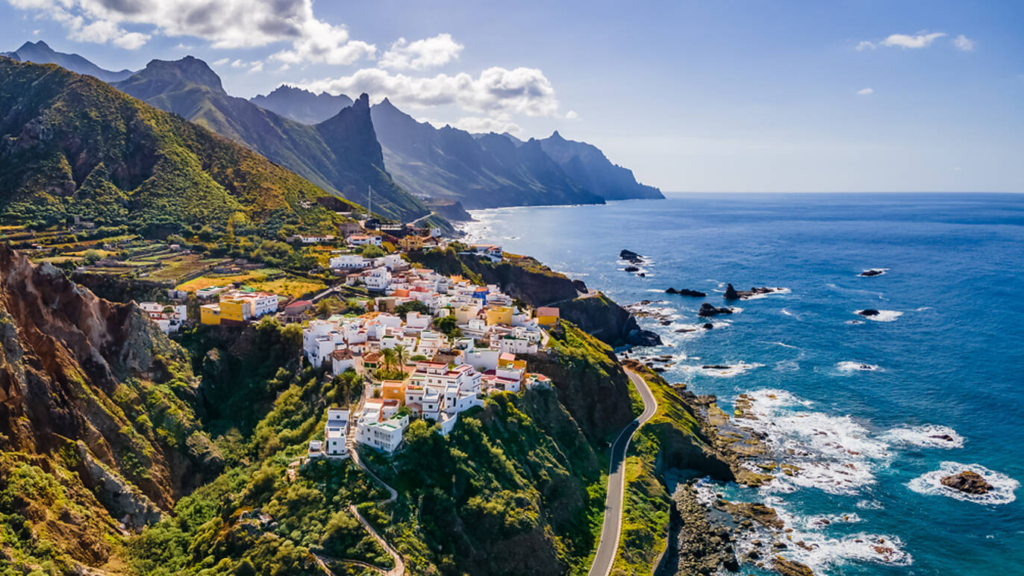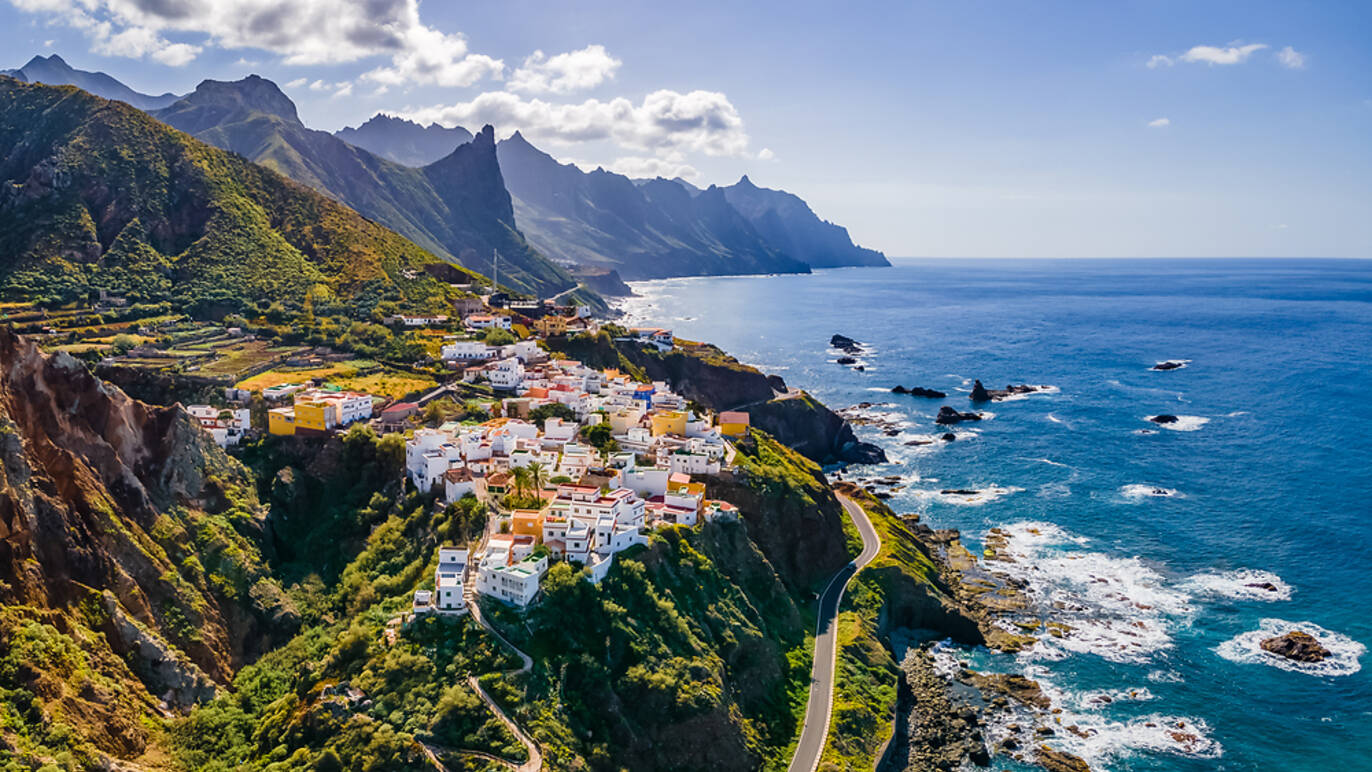 Tenerife is the largest island of the Canary Islands, and has plenty to offer for you and your team. The Teide National Park is home to Spain's highest peak and active volcano, Mount Teide — the perfect spot for a team building hike with mind-blowing views of the island. 
It's also an ideal location for some night sky exploring with 83 visible constellations in the sky! Want more? Visit La Laguna, Puerto de la Cruz, or the north side of the island to escape the tourists in summer. Lastly, Playa de las Teresitas or Playa del Duque are perfect for some beach volleyball, swimming, or surfing.
Team building activities: golf, scavenger hunt, food tours, wine and gin tasting, hiking, trekking, water sports
Best time of year: all year round
Price meter: $$-$$$


5 Hotels for a team building retreat to remember
1. Sheraton La Caleta Resort & Spa: the perfect luxury oasis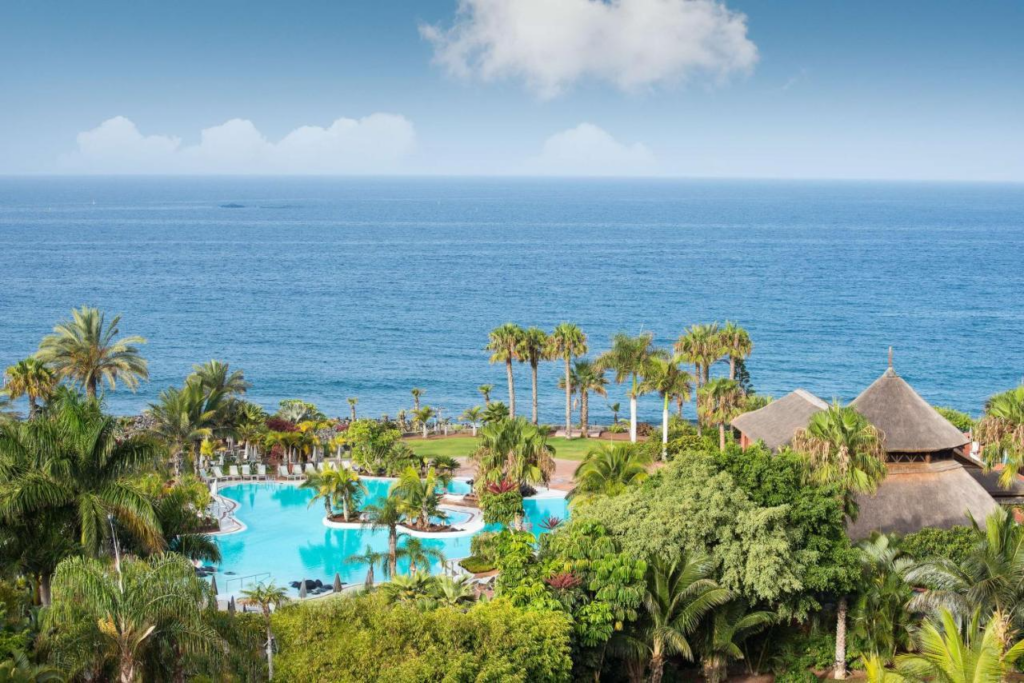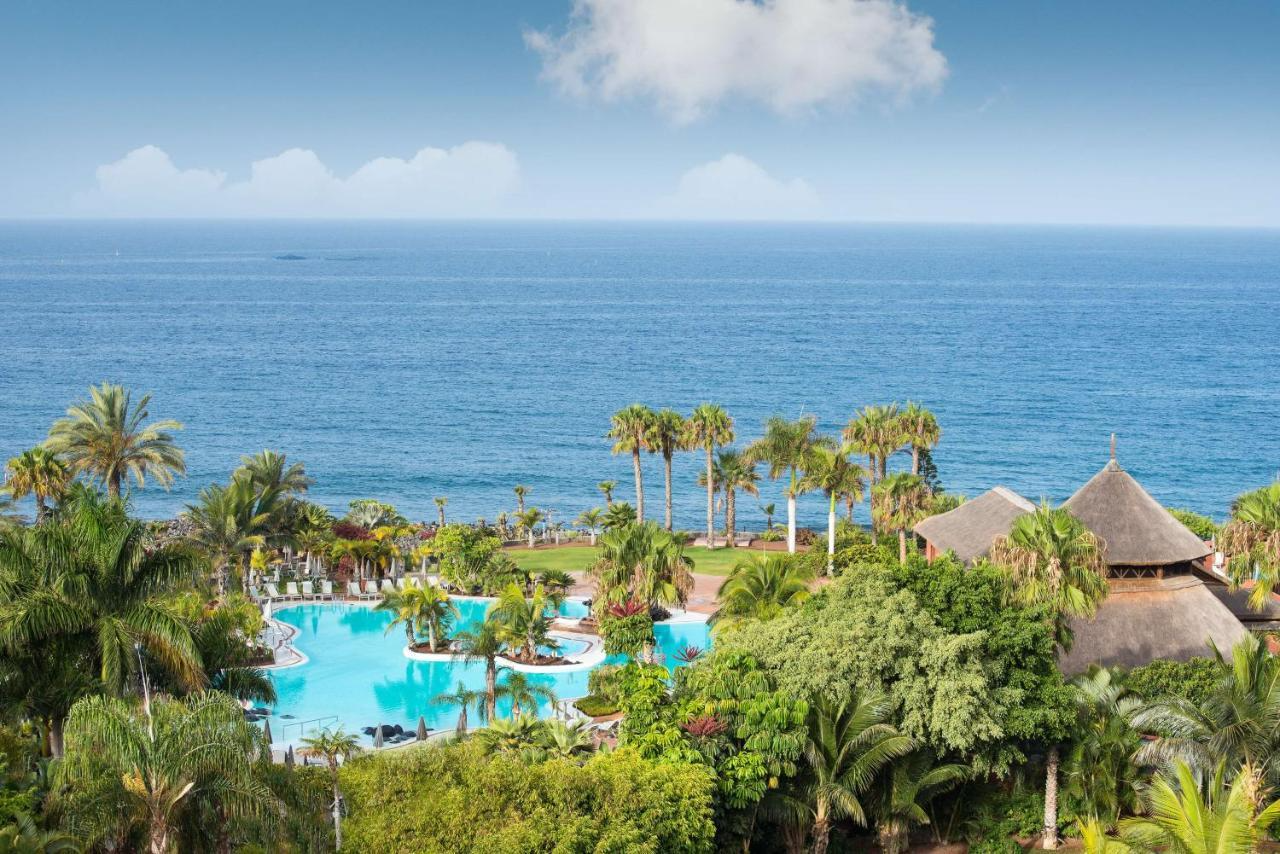 This is a luxury resort in Tenerife with stunning ocean views, plenty of swimming pools to choose from, and spa facilities for the perfect, unwinding company retreat. There's also a golf course for those avid golf players. The location is perfect for day trips to everything that Tenerife has to offer.
Team building activities: visits to Playa de la Enramada, live music events, day trips to Teide National Park, golf tournaments, scuba diving
Best time of year: all year round
Price meter: $$$
2. Bohemia Suites & Spa: a convenient, elegant and luxurious location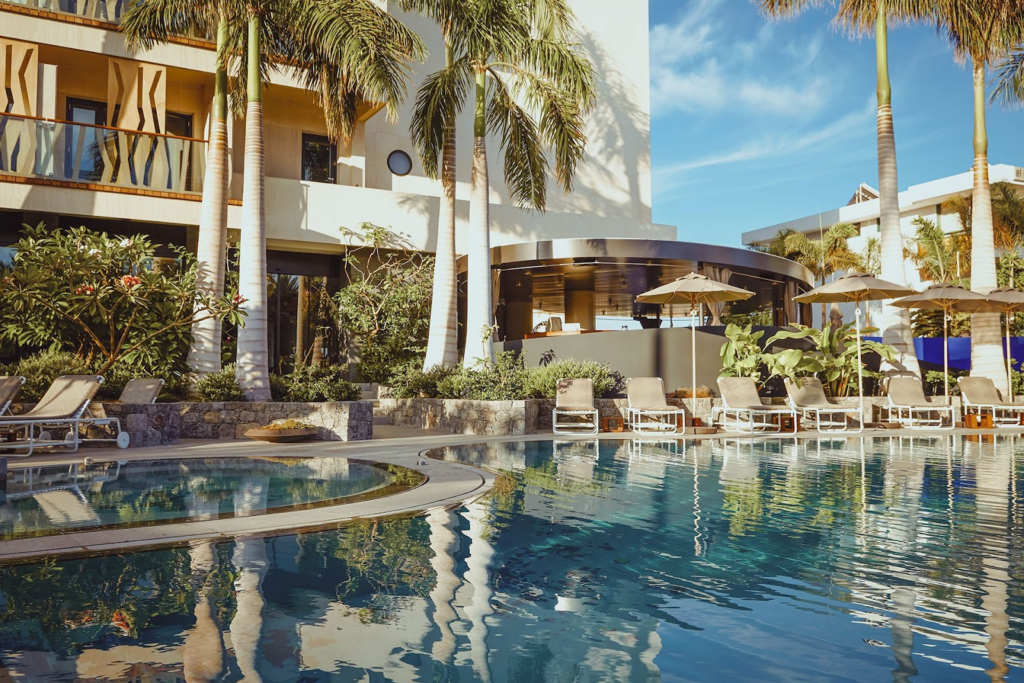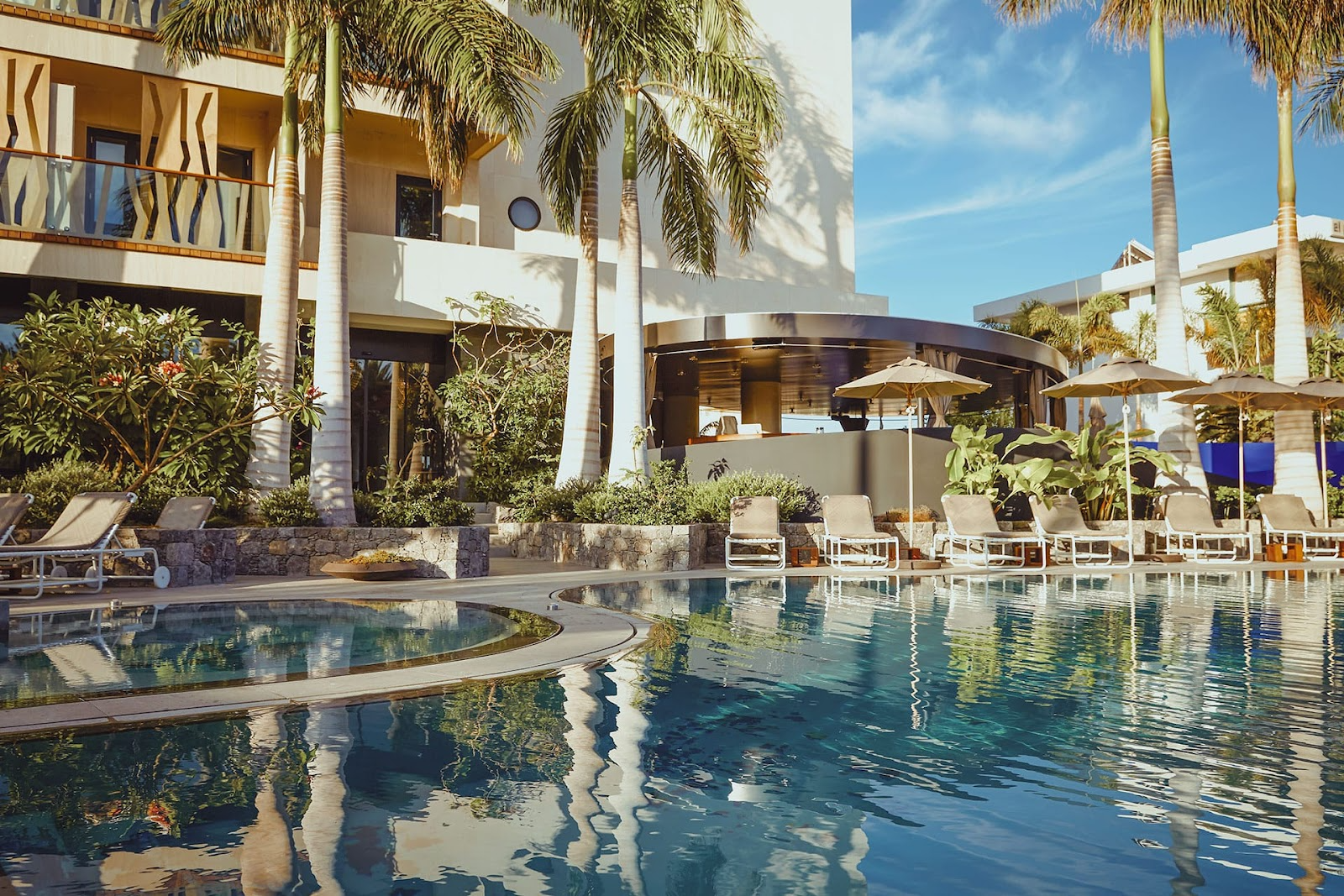 The Bohemian Suites and Spa is an elegant boutique hotel with a rooftop pool, spa facilities, and conference rooms for meetings and events, as well as a prime location near the beach and restaurants. The hotel sits right by Playa del Ingles, just a short walk away. It's also right by Maspalomas—with its vast array of recreational and team building activities.
Team building activities: diving, sailing, surfing, hiking, cycling, climbing all activities that are organized by the hotel, visits to Playa del Ingles
Best time of year: all year round
Price meter: $$$
3. Princesa Yaiza Suite Hotel Resort: an all-out resort designed to entertain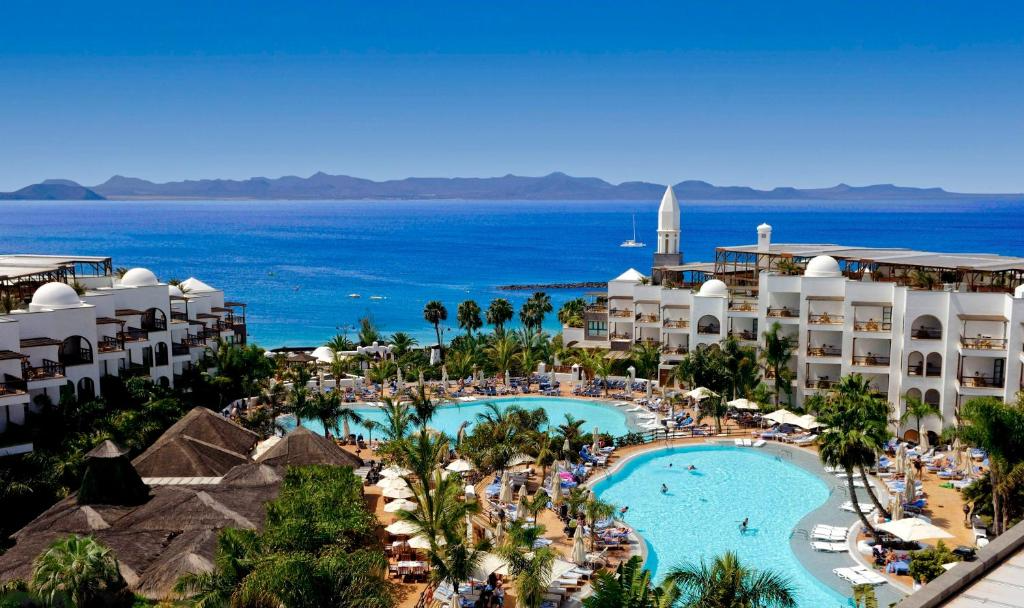 The Princess Yaiza is an all-inclusive resort with several swimming pools, spa options, conference rooms, and sports facilities. Being a popular hotel for corporate groups, they're on hand to organize island tours, water sports, and various team-building activities. With immediate access to the beach, your team will be able to get their surfing and open-water swimming skills up to speed in a matter of days.
Team building activities: island tours, wellness and spa activities, water sports, team-building activities, excursions to Lanzarote and Fuerteventura
Best time of year: all year round
Price meter: $$-$$$
4. Elba Palace Golf & Vital Hotel: a golf sanctuary in the heart of Fuerteventura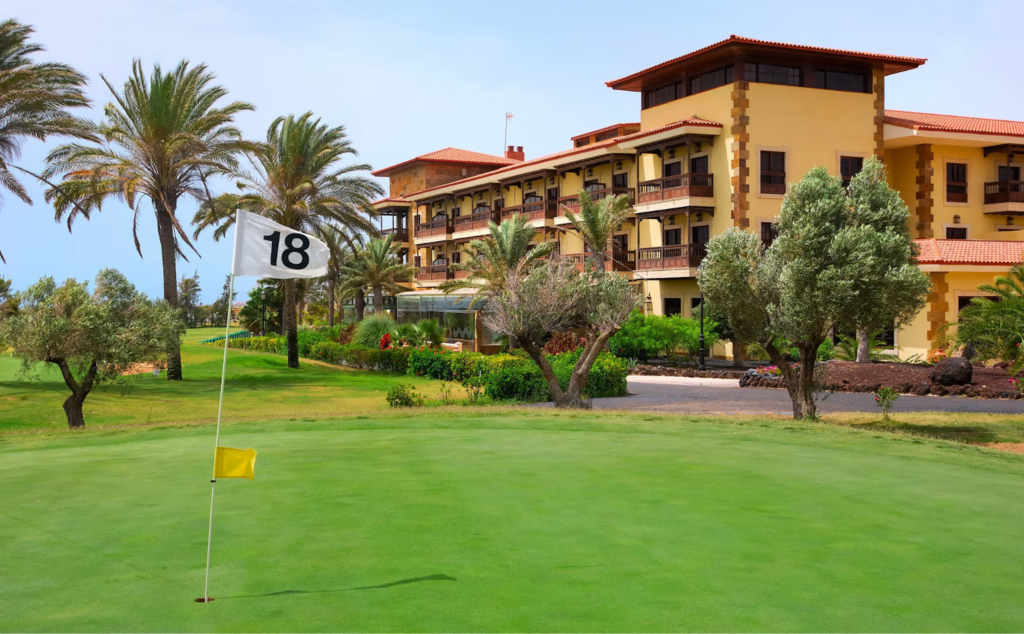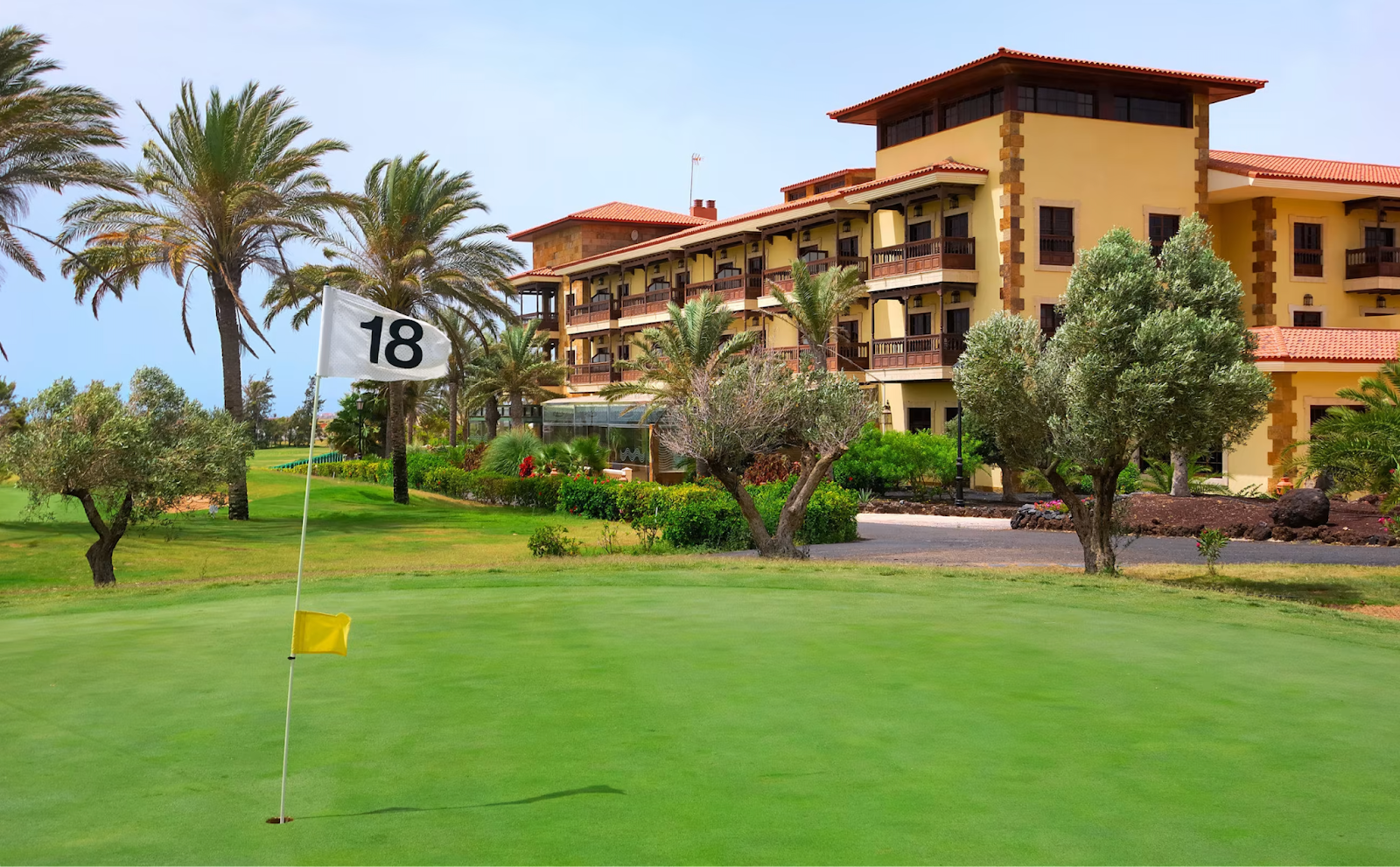 Elba Palace Golf & Vital Hotel in Fuerteventura offers spacious rooms, a wellness center, a fitness center, and a golf course. Your team will be able to relax in the outdoor pool and enjoy Mediterranean cuisine at the on-site restaurant. The hotel is also located near the beaches and natural parks of Fuerteventura, making it an excellent location for a successful and unforgettable company retreat.
Team building activities: guided hiking, golf lessons, cooking workshops, excursions to Fuerteventura, golf tournaments
Best time of year: all year
Price meter: $$-$$$
5. Hotel Botánico & The Oriental Spa Garden: a spot for total relaxation and disconnection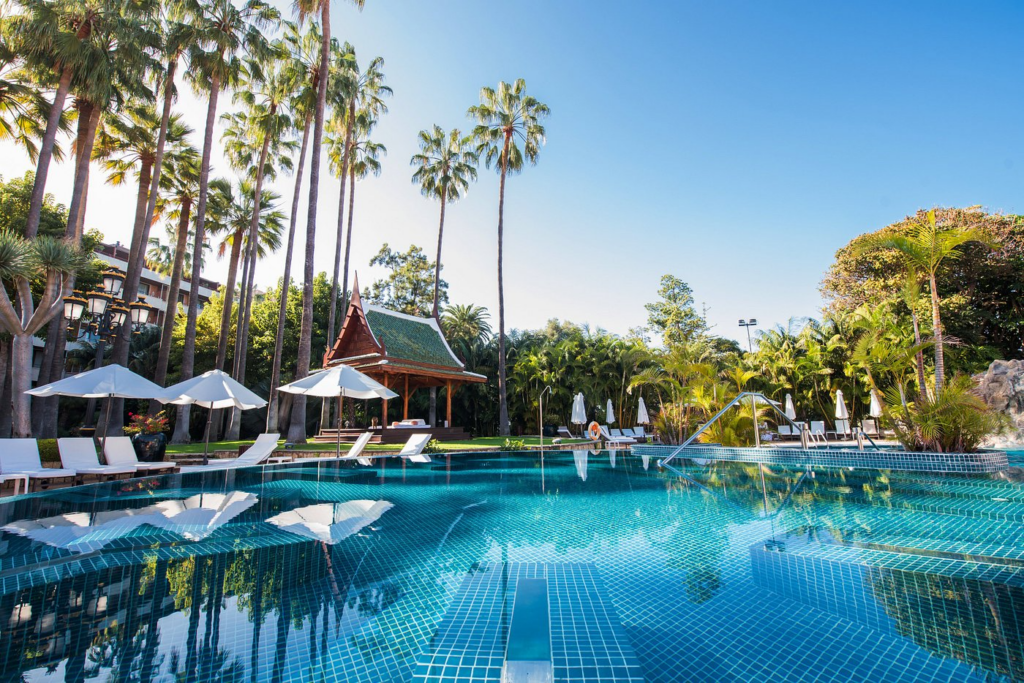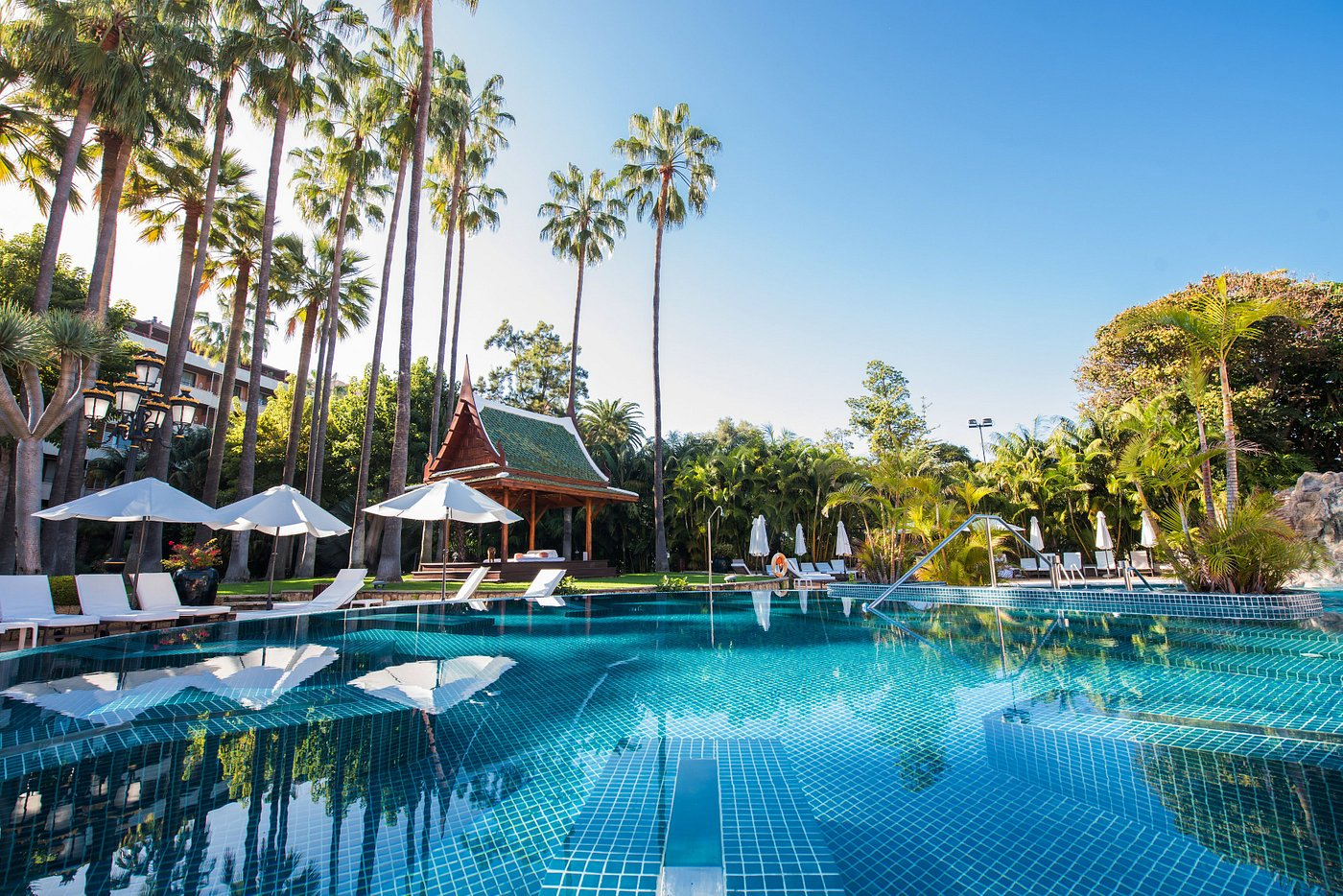 Hotel Botánico & The Oriental Spa Garden is a luxurious hotel located in Tenerife, offering stunning views of the Atlantic Ocean and Mount Teide. The hotel has event spaces that can accommodate up to 500 guests. Your team will also be able to enjoy the hotel's world-renowned Oriental Spa Garden, with natural springs, saunas, and outdoor Jacuzzis–the perfect destination for a relaxing and rejuvenating company retreat.
Team building activities: cooking workshops, wine tastings, golf lessons, excursions to Teide National Park and Masca Valley
Best time of year: all year round
Price meter: $$$
If that wasn't enough for you, we've rounded up a few more hotels to consider that didn't make our top five, but are still well-worth considering:
Hotel Paradise Park Fun Lifestyle, Tenerife
Hotel THe Volcán Lanzarote, Lanzarote
LABRANDA Suites Costa Adeje, Tenerife
Hotel Jardín Tecina, La Gomera
H10 Ocean Suites, Fuerteventura
Canary Islands calling! Make your next company retreat unforgettable
With so many beautiful locations in the Canary Islands, and top-notch hotels, organizing a successful and unforgettable retreat has never been easier. If the strategic planning of a successful retreat is weighing you down, TravelPerk Events offers stress-free organization and guarantees to get you there headache-free. All you'll need to do is pick your island!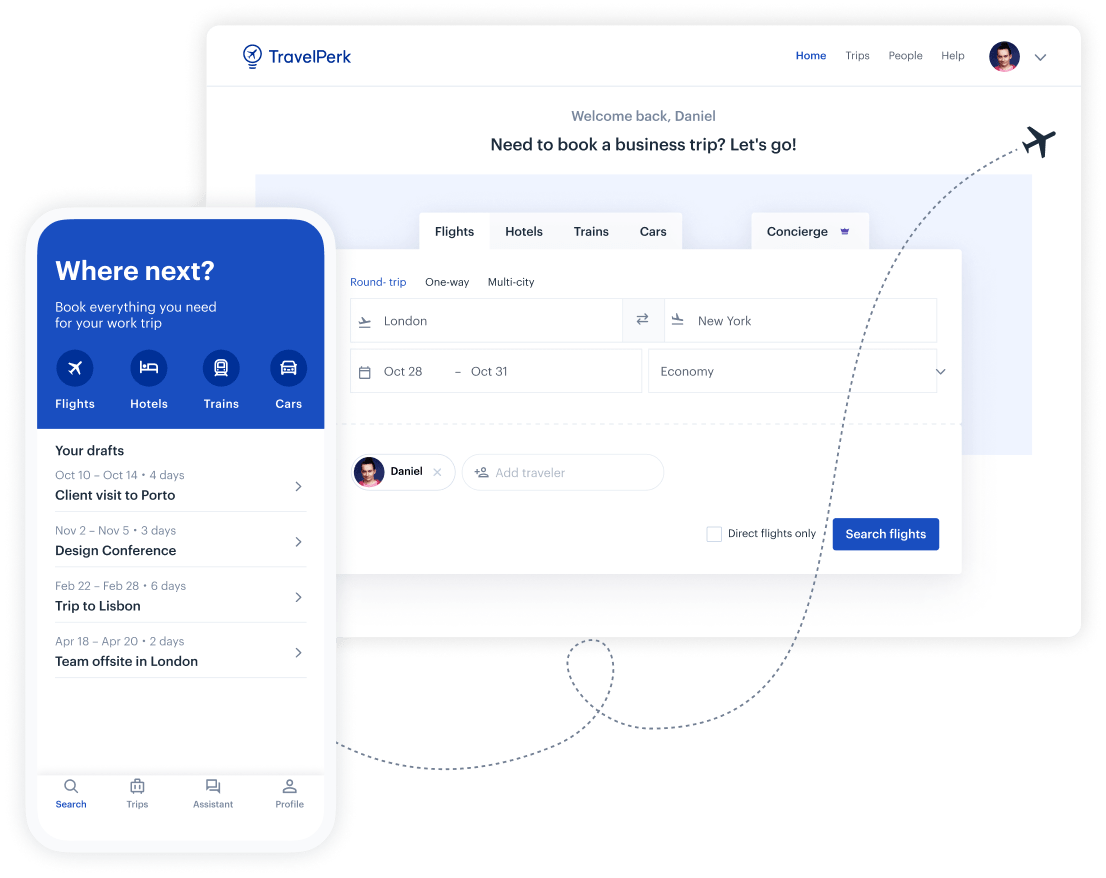 Make business travel simpler. Forever.
See our platform in action. Trusted by thousands of companies worldwide, TravelPerk makes business travel simpler to manage with more flexibility, full control of spending with easy reporting, and options to offset your carbon footprint.

Find hundreds of resources on all things business travel, from tips on traveling more sustainably, to advice on setting up a business travel policy, and managing your expenses. Our latest e-books and blog posts have you covered.

Never miss another update. Stay in touch with us on social for the latest product releases, upcoming events, and articles fresh off the press.