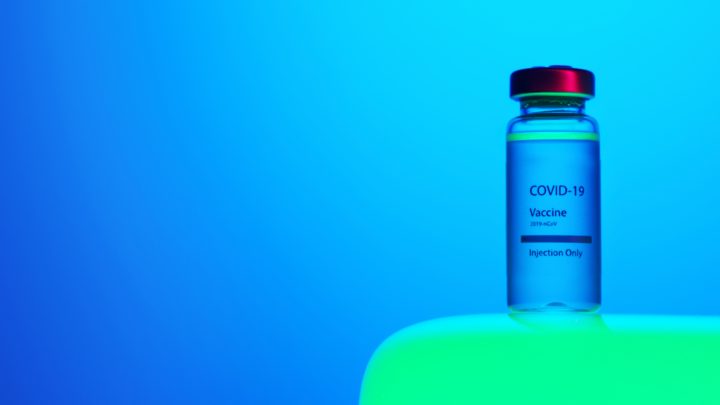 March was a significant month for all of us for many reasons. It marked one year since we entered lockdown. Over 500,000,000 doses of the COVID-19 vaccine were administered. And, for us at TravelPerk, we saw the first business trip taken by one of our own, vaccinated teammates.

So, we decided to catch up with Tal Zohar, our fearless Marketing leader, to ask him all about his experience with the vaccine, traveling, and reuniting with his team.
What was the main reason you wanted to travel for business after you got the vaccine?
I wanted to fly to Barcelona to see my team. We grew significantly over the past few months, and there were people that I hadn't even met in person yet. I wanted to put a real, physical face to the person I was seeing on Zoom. I had a severe case of Zoom fatigue!
What was seeing and meeting your teammates like? What did you miss about these interactions?
It was amazing. I met a bunch of people for the first time, and kind of discovered the human part behind the business relationship. Before I mainly only had transactional business calls on Zoom with some of these people, so being able to see them and have fun with them made me so much more comfortable working with them.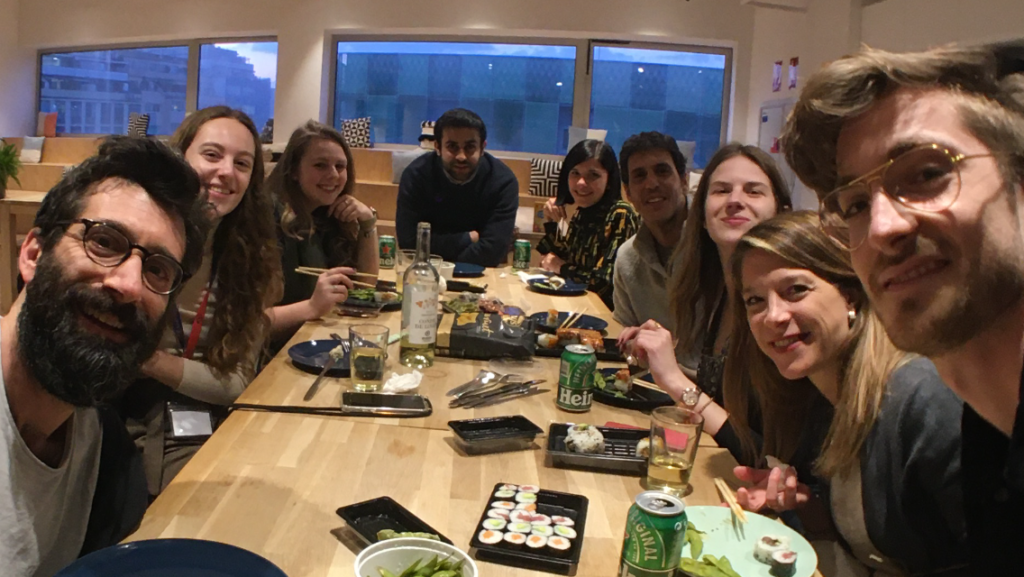 What I hadn't realized in all these months of lockdown was just how depressing I found this whole thing. Day in and day out, coming into the same room, and powering up my computer just to talk to digital people took its toll. I woke up in my hotel so excited and motivated to go into the office. I loved seeing people I talk to everyday on Zoom, in person. It was funny to me how surprised everyone was by my height. As a tall person, I'm quite used to having a big physical presence in the room, it was very much part of my identity. I wasn't aware how much that was not coming across on Zoom. Everyone was so surprised when I walked in! I wonder how many people have felt the same thing…
So you missed the face-to-face, human side of things? Humans are inherently social creatures, so what was your favorite part about being able to see everyone in the flesh?
I was hungry for human interaction. I'm a people person, and it just wasn't enough for me to talk to people through a screen, closed in my home office day after day. I think that when you engage with people in person, you kind of become a "better you". And of course you see the "better them". You can't really appreciate people's full charisma and presence on digital communication tools.

I don't get the dose of interaction I need when I'm at home like that. Especially not when it comes to building personal relationships with the people I work with. When I came to Barcelona, I went out for drinks with my team, went on a rural offsite with the C-suite, and even went for a home-cooked dinner at a colleague's house. It was great!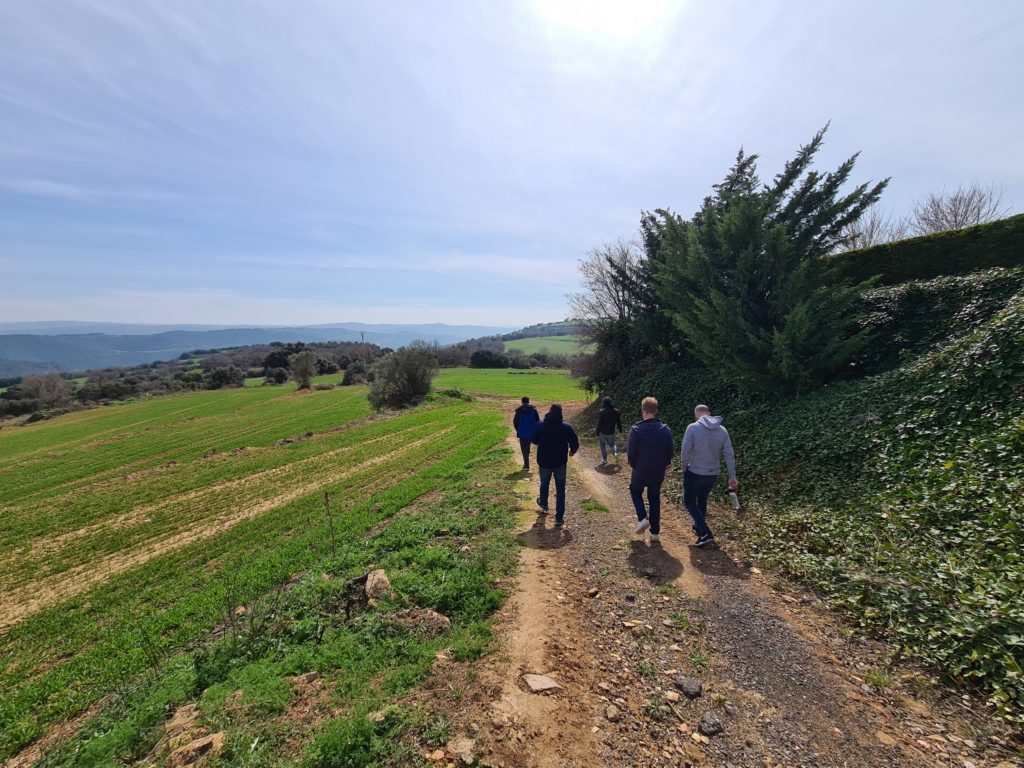 On a more professional level, do you feel like you accomplished more in person than you could on Zoom?
Definitely. The thing is, this trip for me was the most valuable in terms of these human relationships. But that also comes with the territory of "productivity".

As an example, before I got to Barcelona, I spent weeks with a guy from the data team trying to figure something out. It was impossible. We really struggled with the project and made progress very slowly. Then when I got to Barcelona, we met in person, sat down next to each other, and powered through it. It felt like 5 online meetings weren't as effective as getting together in a room and hashing it out in 1 hour!"
Do you feel that you related to people differently now that you've been vaccinated? How has that changed from a few months ago?
I felt like Superman! I was never really afraid of the virus for myself, though. Of course, I worried for others and had heard of people having a really difficult time. But it wasn't something that I worried about for myself.

That being said, I didn't want to catch (or spread) the virus. I always respected all the rules for the safety of everyone. But now, although I still do that, it feels different. It feels more like it did before. People also felt more comfortable around me, so some of them even took off their masks when we were together. It was amazing to finally see people's faces, read their expressions, see them laugh. I mean, you can read people's emotions through their eyes, but there's something about seeing their mouth and their whole face that brings a more human quality to everything.
What did you miss the most about traveling for business? Was it a fun trip?
Honestly? Getting away from everything and just breathing new air. Don't get me wrong—I'm a family man and I love my wife and kids, but sometimes you do need to get away from your daily routine and the people you see all the time. I obviously missed them all, but there's something refreshing about being with and meeting new people that adds value to our lives. Hearing their stories, speaking to people in foreign languages, and seeing how different cultures interact is really special and just can't be experienced online in the same way.

It was also awesome to be in a hotel. People took care of my meals for me, made my bed, I ordered room service… It felt awesome. I was so excited to get to Barcelona and try new restaurants, too. I'm a foodie, so exploring a culture through its cuisine is something that makes me really happy.

Like most of us, I hadn't flown throughout the pandemic. I forgot just how much I love it! And yes, I do understand the physics behind the whole thing, but I'm still always fascinated by how this 90,000 pound machine takes off and stays in the air. Seeing the Earth from above, that feeling in your stomach during take off and landing… It's all so magical to me!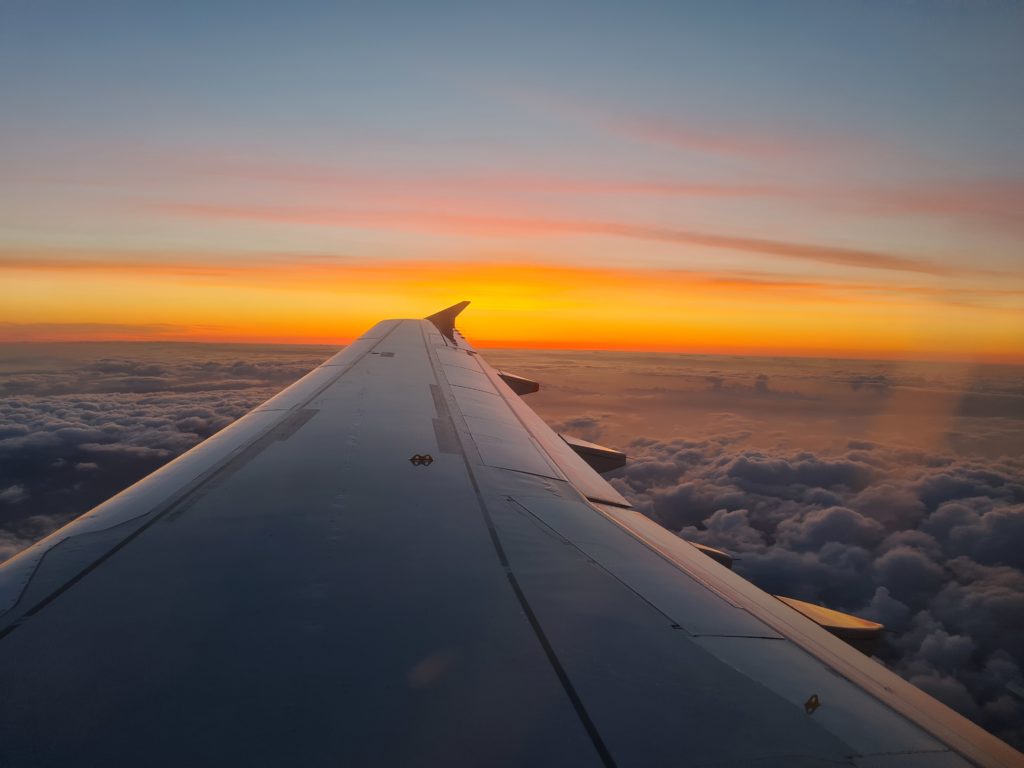 How do you see the future of business travel with the vaccine? Will the fact that you're vaccinated alter your travel agenda?
I see the future of business travel coming up soon. It will start coming back at the end of April, maybe the beginning of May. Because of the seasonality of the virus, I think this will continue through to the end of the summer. October will be a turning point I think. It'll be when we really see if governments have vaccinated enough people, and if we'll be stronger facing the next winter.

I'm optimistic about that. I think we will go into the season more prepared. The reason for that is pretty simple—once enough at-risk individuals are vaccinated, the pandemic will basically be over. It's over in Israel, for example. 50% of the population has been vaccinated, but the majority of those people were those who were most vulnerable.

In terms of my own travel agenda, if all goes as I hope it does, I plan to come to Spain at least once a month for a week. My family and I are based in Israel for the time being, but I need to come and see my team regularly. I want to spend time with them, brainstorm with them, and have a beer with them! Otherwise it's just a professional relationship, through screens, between two people in closed rooms hundreds of miles away. That's depressing to me. But it made me appreciate the value of what we do here at Travelperk even more. Spending a year working with and talking to people on Zoom instead of face-to-face just goes to show how many interactions simply can't be done online. That's why I know that business travel will come back—it just has to because of our innate need to connect with others
Give us a little bit of insight into what taking the vaccine was like. When did you get it?
I was among the first people in Israel to get vaccinated in the New Year! I got my first dose on January 1st. I got it a little sooner than my designated age group, though, mainly because I wanted to travel already. I read that every time you open a vaccine "container", or take it out of the fridge, you have 72 hours to use it up before you have to throw it away. So, I went to a few health centers at the end of the day to see if they had any doses left that they wouldn't use in that timeframe. I got lucky! Then, they automatically scheduled me for my second dose 3 weeks later. I felt fine, it's just like a little pinch.
How long did it take you to get your "green passport" after your second dose? What's it like?
The "green passport" is a made-up phrase. It's not a passport, and it's not green! It's just a paper that I printed off at home, kind of like a certificate that I got vaccinated. It has a QR code that allows you to travel without restrictions. It appeared automatically in my healthcare provider's app. The purpose is more to allow you to re-enter Israel than anything else. They didn't ask for it when I got to Spain.
Let's talk about your trip. Did you have to get to the airport really early? Were there any measures in place at the airport that those of us who haven't traveled during COVID might not have seen yet?
Things weren't that different to what we're used to. I got to the airport 2 hours before my flight like I normally do. Since there were fewer flights, the security check process was even faster. I had to prepare my health declaration in advance, and then they scanned the QR code when I got to the airport. There were social distancing markers all over the terminal, hand sanitizing stations, and seats were blocked off. You could only sit on every second chair. The second we got onto the bridge, though, to actually board the plane, the scene was only too recognizable. No one was socially distancing, and everyone was basically on top of each other scrambling to get on the flight first. Just like old times.
I had to show my negative PCR test results when I got to the airport, too. An interesting thing is that when I arrived in Paris for my layover, it wasn't enough to show them that I was vaccinated. I also had to provide evidence of my PCR test!
Letting pictures speak a thousand words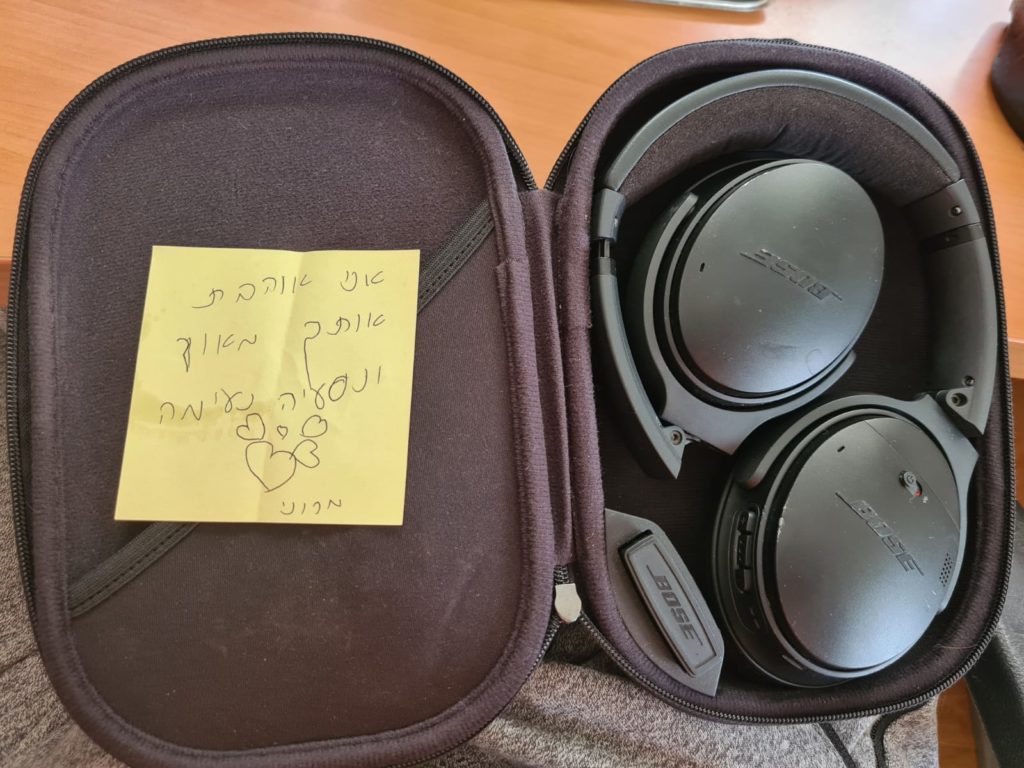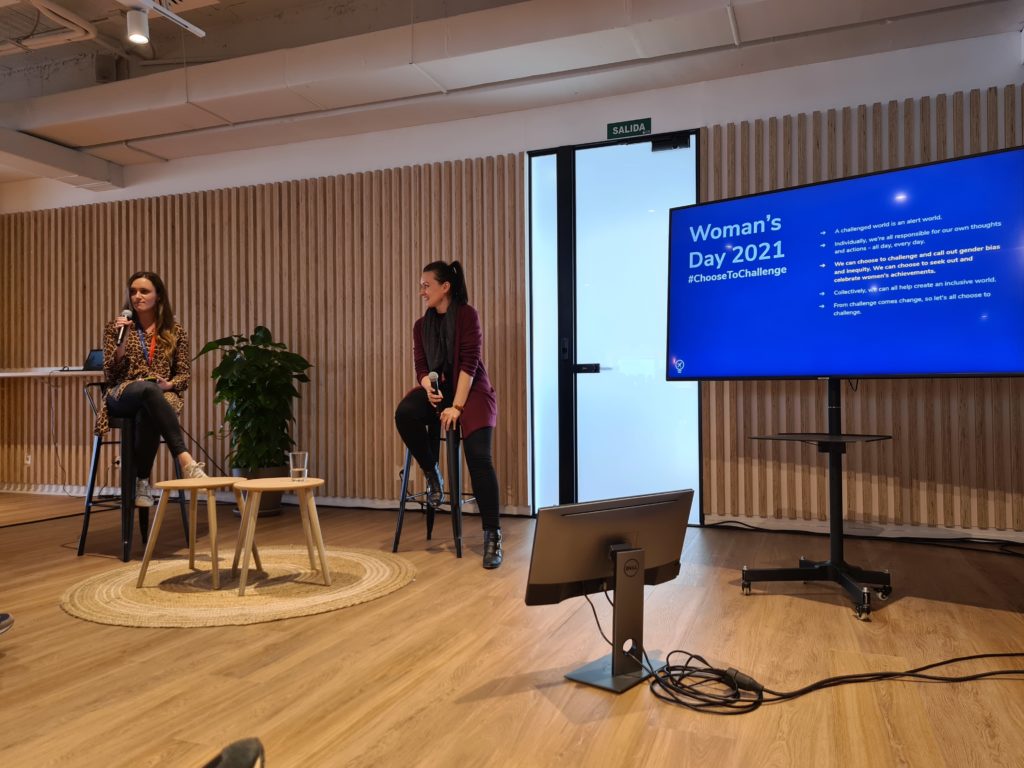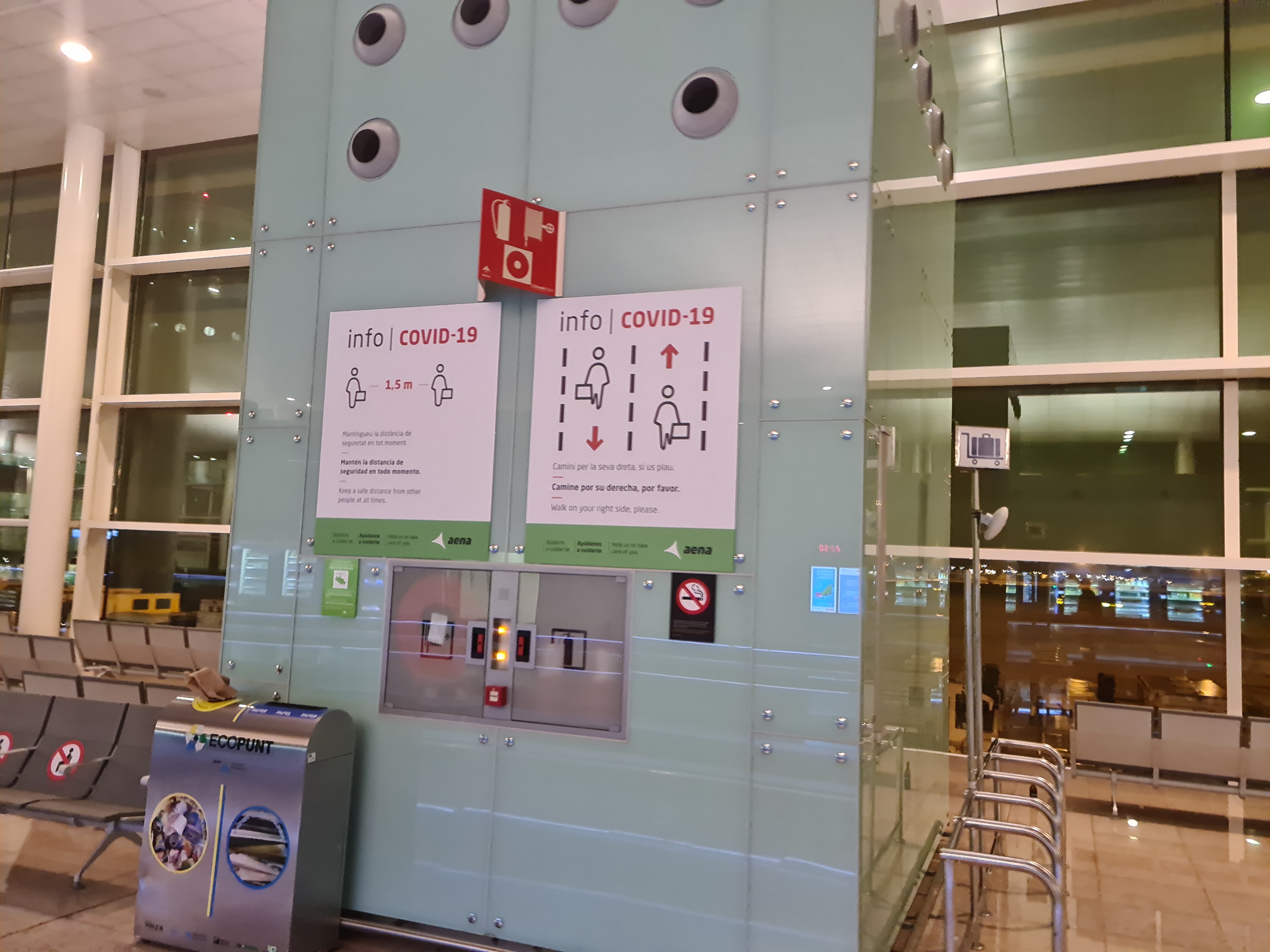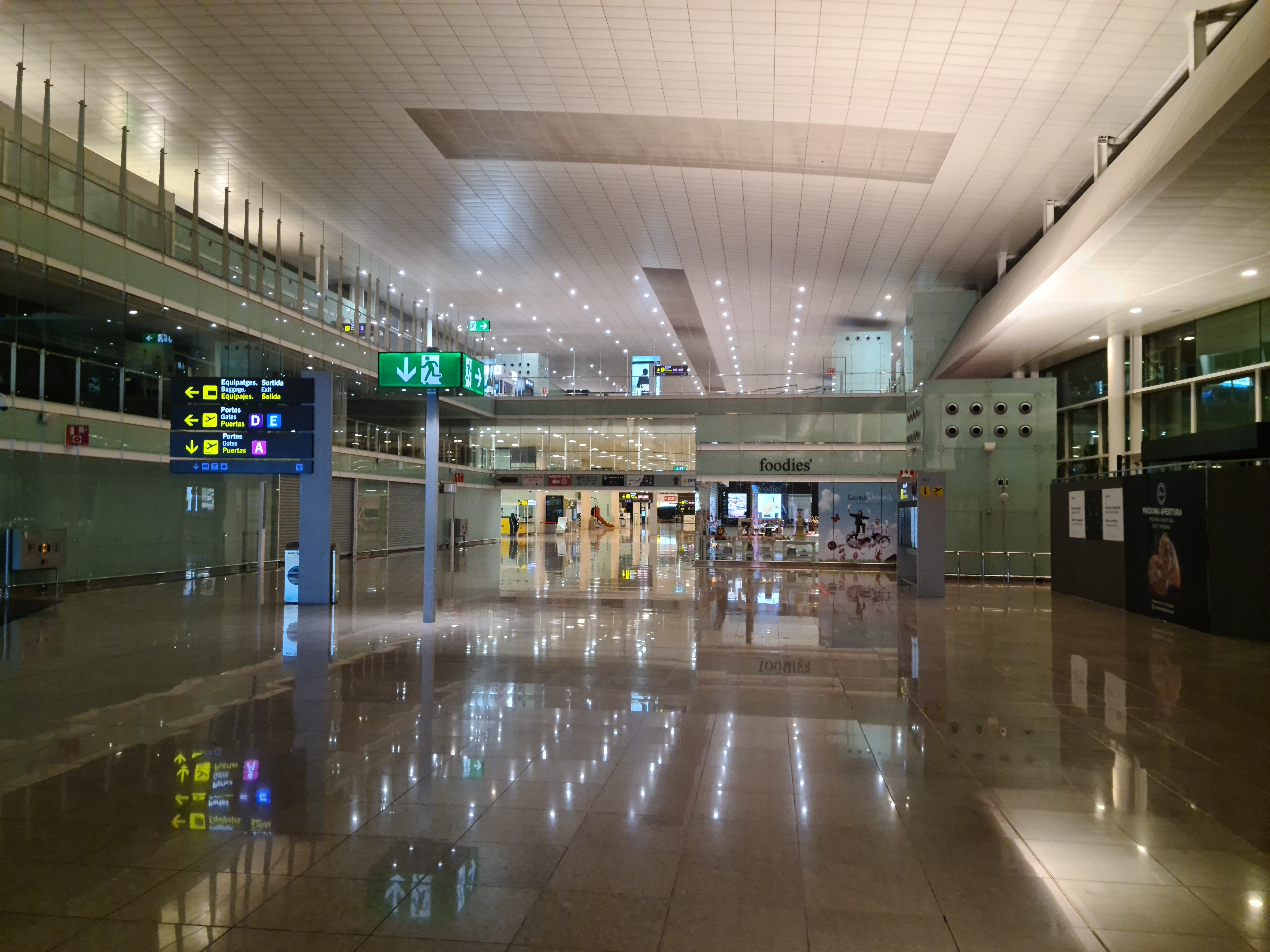 Did you find this article useful?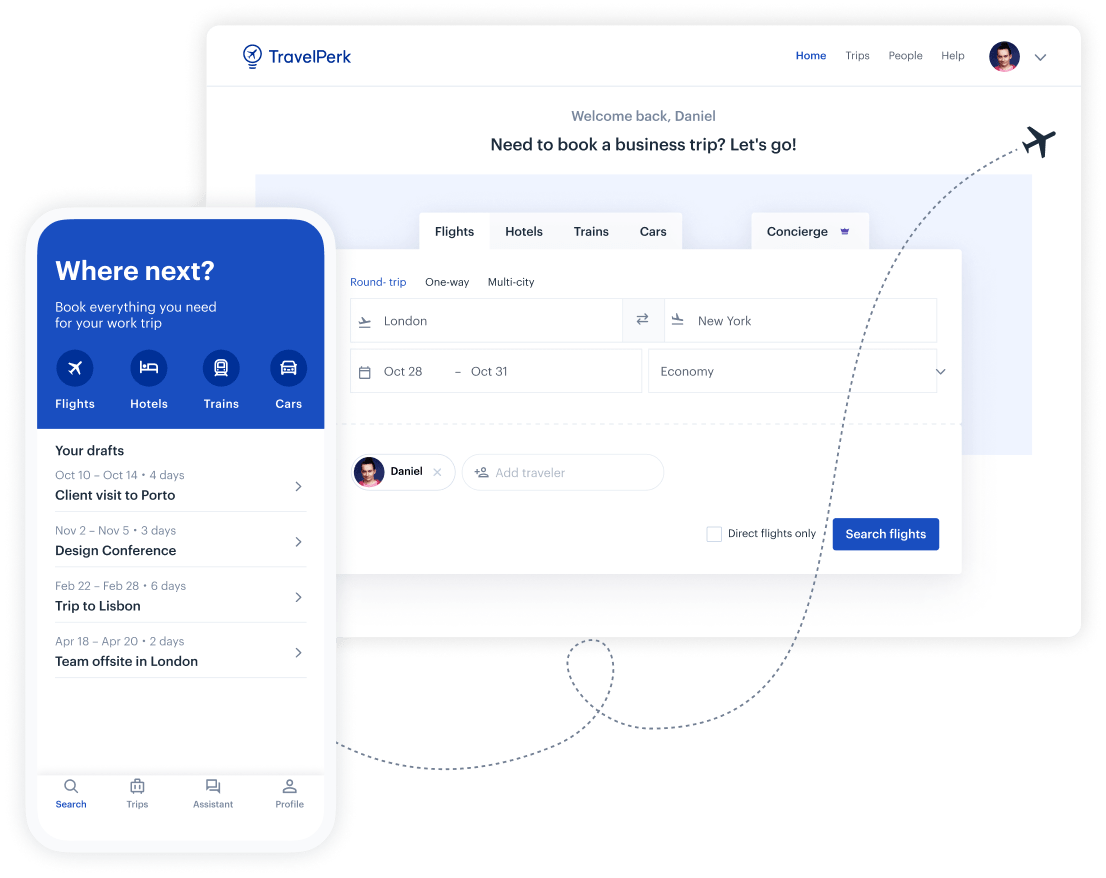 Make business travel simpler. Forever.
See our platform in action. Trusted by thousands of companies worldwide, TravelPerk makes business travel simpler to manage with more flexibility, full control of spending with easy reporting, and options to offset your carbon footprint.

Find hundreds of resources on all things business travel, from tips on traveling more sustainably, to advice on setting up a business travel policy, and managing your expenses. Our latest e-books and blog posts have you covered.

Never miss another update. Stay in touch with us on social for the latest product releases, upcoming events, and articles fresh off the press.