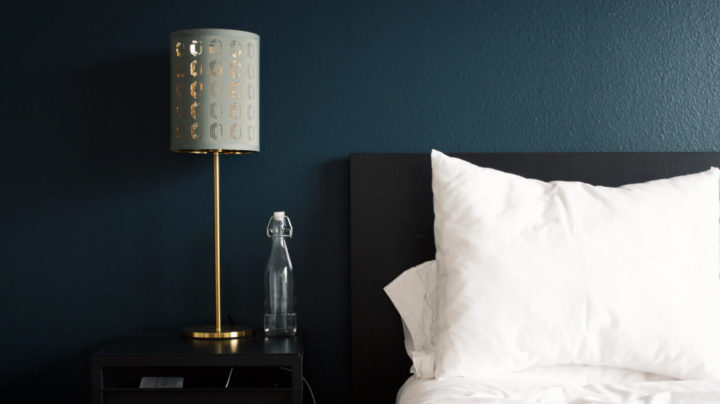 Airbnb rewrote the book on personal travel accommodation. Since its launch in 2008, the online accommodation platform has made a stunning impact, changing the nature of travel and bringing a new business model into play. Their next move? To become the go-to provider for business trip accommodation. But business is an entirely different game, and Airbnb will need to reshape their service for a variety of business travelers, from fresh-faced millennials to seasoned veterans, if they are to capture the market and make business hotels a thing of the past.
The stratospheric rise of Airbnb for work
Since its debut in 2014, Airbnb's centralized booking platform for business accommodation has soared. 700,000 businesses now use the Airbnb for Work program, up from 250,000 in little over a year. Giants including Google, Twitter and Gap are embracing this revolution in business travel accommodation, which has seen bookings triple two years in a row.

Airbnb is now more valuable than all but one of the major hotel chains, and their attempt to captivate the business traveler could see them leave the competition in the dust. But can they offer a complete experience for the modern business traveler? And how do hotels compete and stay relevant in a world where technology, trends and expectations change at such breakneck speed?

Airbnb for work vs business hotels
So, how do Airbnb and business hotels stack up? Both have their advantages and drawbacks, and each have their core market to cater to and a new demographic to win over. Let's take a look at what Airbnb for Work and business hotels can offer to business travelers and what the future holds for business trip accommodation.
Cost & Functionality
There's no doubt that, across the board, Airbnb is the cheaper option. Business travelers save €60 on average per room per night across eight major cities when opting for Airbnb over hotels, a significant chunk of change which could be the number one reason for the recent shift towards the sharing economy. This applies globally, across all the world's major capital cities. Also, Airbnb for Work gives business travelers the choice to make use of a kitchen and cook for themselves, rather than eating out every night.

But hotels are looking for new angles. An increasing number of companies are negotiating corporate rates with hotels, a service offered by TravelPerk to its premium customers. A smart move by the hotel industry, but Airbnb have countered with attempts to corner the business accommodation market. Initiatives include a more focused search function and a partnership with co-working space WeWork, enabling corporate travelers to reserve working space in any of six major cities across the world.

All too often though, this will be outside of company travel policy. This is where corporate rates can be a huge factor for hotels. Being able to negotiate great rates for quality business travel accommodation, all the while staying in policy, is a big draw for travel managers.
Amenities
Basic amenities, like tea and coffee, toiletries and a hairdryer are a given. But nowadays, business travelers expect digital convenience with essential business-specific facilities such as free wifi, outlets and USB plug options, as well as a designated work area.

Airbnb for Work aims to ensure every booking is ready for business, while retaining the relaxed, home-from-home quality that makes it so desirable for a new generation of travelers.

However, business hotels are looking to tap into the millennial mindset. They've learned from Airbnb that business travelers want a new experience and are using technology to take things to a new level. Whether it's a state-of-the-art gym, a digital concierge or an AI butler, hotels are beginning to change their strategy and offer something that perhaps Airbnb can't.
Locations
For convenience, specialist business trip hotels are hard to beat. Strategic placement next to business parks and conference centers make commuting a piece of cake, meaning one less thing for business travelers to worry about. Also, hotels tend to be centered around the heart of the city, perfect for business meetings and sightseeing. According to a survey by Business Travel News, nearly a third of business travelers value a convenient and safe location over anything else.

This is where Airbnb faces a challenge. Since most business parks and conference centers aren't located in residential areas, easy commuting from an Airbnb apartment is certainly not a given.
However, the demographic is changing. With millennials making up a larger part of the workforce, demand for 'off-the-beaten-track' accommodation – a respite from the corporate environment – is growing, as business travelers look to enrich their experience.
Flexibility
Dealing with one person, as opposed to a corporate entity, makes Airbnb a far more personal and flexible option. Hotels tend to be strict on their check in/check out times, whereas Airbnb hosts frequently offer flexibility in this area and business travelers can arrange times that suit them.

This is another area where Airbnb is way ahead when it comes to catering for the new wave of workers. Millennials give and expect flexibility when it comes to their work. Hotels will need to consider this in future in order to stay competitive.
Reliability
While there's no doubt that business travelers can end up staying in business travel hotels that aren't up to scratch, the risk of booking accommodation that doesn't match its description definitely increases with Airbnb. Despite the rating system, there's only so much Airbnb can do to guarantee the quality of business accommodation. Hotels have the edge in this respect, with independent hospitality associations all over the world constantly monitoring standards.

Booking accommodation in a business travel hotel also means that, should the worst happen, complaints can be sorted out swiftly. Room not up to scratch and not as advertised? You can be whisked off to another in no time. Amenities not working? It's a hotel – there's almost always a spare. And most importantly, these complaints can be made at the front desk, to an actual person.

But, what if you have a complaint when you book business travel through Airbnb? Airbnb advises to contact the host first, which – as the reliability of the host is in doubt in the first place – will probably offer little comfort. Are they contactable? Can they show up and fix the problem? If not, you're left with Airbnb's customer service department.

Although their complaints procedures have improved massively in recent years, the fact is most complaints will be resolved after the stay, not during. Finding alternative accommodation at a moment's notice is far from ideal, and invariably leads to a bad trip for the business traveler.


Group Travel
Airbnb has transformed the dynamic of shared business accommodation. Instead of the disconnection that comes with booking separate hotel rooms, teams can hire an entire house. This set-up is perfect for team-bonding, particularly for extended business trips. Teams have the chance to work and live under the same roof, sharing communal areas and building meaningful relationships.

Again, this reimagining of business trip accommodation speaks to the millennial generation. With the rise of co-working spaces and their blend of individuality and group harmony pointing towards a shift in work culture, it's clear that the definition of the concept of a business team – including the way it functions and the expectations of its members – is being redefined. Airbnb's platform is perfectly suited for shared business travel in the modern era. Hotels will need to overhaul their strategy to keep up.
Safety and Security
Perhaps the biggest question mark against using Airbnb for business travel accommodation is whether it is safe and secure. Hotels offer security cameras, safes and on-site security, giving business travelers much needed peace of mind. Booking an apartment through Airbnb takes a certain level of trust in a stranger. While this may be a risk for the leisure traveler, things are further complicated for business travel.

Risk management, duty of care, travel policy compliance… all these factors and more come into play. While Airbnb is focusing on safety and security – with tighter background checks, state-of-the-art risk assessment through machine learning and behavioural analytics, and a business dashboard enabling travel managers to track employees – there's no doubt that the safety and security of their service is crucial if Airbnb is to win the trust of business travelers and dominate business accommodation in the future.
Pros and Cons for Business Travelers and Business Managers
So, when all is said and done, which option is the best? Perhaps it depends on who you ask. Business travelers and travel managers have different perspectives on what makes great business accommodation. Let's take a look at a breakdown of the pros and cons.
Airbnb
Hotel
Pros for Business Travelers

A wide range of options, from vibrant, unconventional accommodation (particularly appealing to millennials) to standard business-ready rentals
Great for group travelers, giving them a better chance to bond as a team
Flexible check in/out times
A much more personal, immersive experience

Locations tend to be close to business parks, conference centers etc., making commuting easier
Easier to guarantee quality business trip accommodation and more reliable than Airbnb
Easier to have complaints and issue resolved
More hi-tech features available

Cons for Business Travelers

Lack of safety and security leave business travelers vulnerable
If any issues arise they are unlikely to be resolved promptly
As locations are less likely to be in business districts, commuting can be more difficult

Less personable than staying in an Airbnb
Lack of kitchen and living room makes for a less comfortable environment
Group travel less of a bonding experience
Potentially, a less interesting experience, particularly for millennial business travelers

Pros for Business Travel Managers

Much more cost effective
Airbnb for Work dashboard makes it easy to track employees

The chance to negotiate corporate rates while staying on-policy
Risk management and employee welfare easily navigated, unlike Airbnb
Far easier to guarantee a quality booking
Existing relationships with hotels

Cons for Business Travel Managers

Safety and security issues mean risk management and duty of care more complex
Difficult to keep in line with company travel policy

More expensive than Airbnb
The rise of Airbnb for Work clearly poses a set of previously unknown challenges to travel managers, with safety and security being the biggest.
Alternative business travel accommodation
It's not just Airbnb hoping to capitalize on the business accommodation shift. More and more boutique accommodation specialists are raising their game.

Domio, a US platform, offers a style, comfort and round-the-clock concierge services, focusing on delivering a unique business travel experience.

Another US company, TP Corporate Lodgings provide a large range of short and long term, strategically placed rentals that cater specifically for business professionals

At the luxury end of the spectrum, Le Collectionist and Boutique Homes offer architectural marvels in stunning locations – ideal for unforgettable team-bonding experiences.
What does the future hold for business travel accommodation?
There's no doubt Airbnb is changing the landscape of business travel. The numbers point to a seismic shift in the accommodation market and, with millennials making up a huge portion of the modern workforce, hotels' days may well be numbered.

Whatever happens, it seems like the ongoing battle between platforms like Airbnb and hotels can only be a good thing. As each uses increasingly ingenious methods to try and wire into the changing needs of the next generation of business, the experience for the business traveler will be taken to new heights.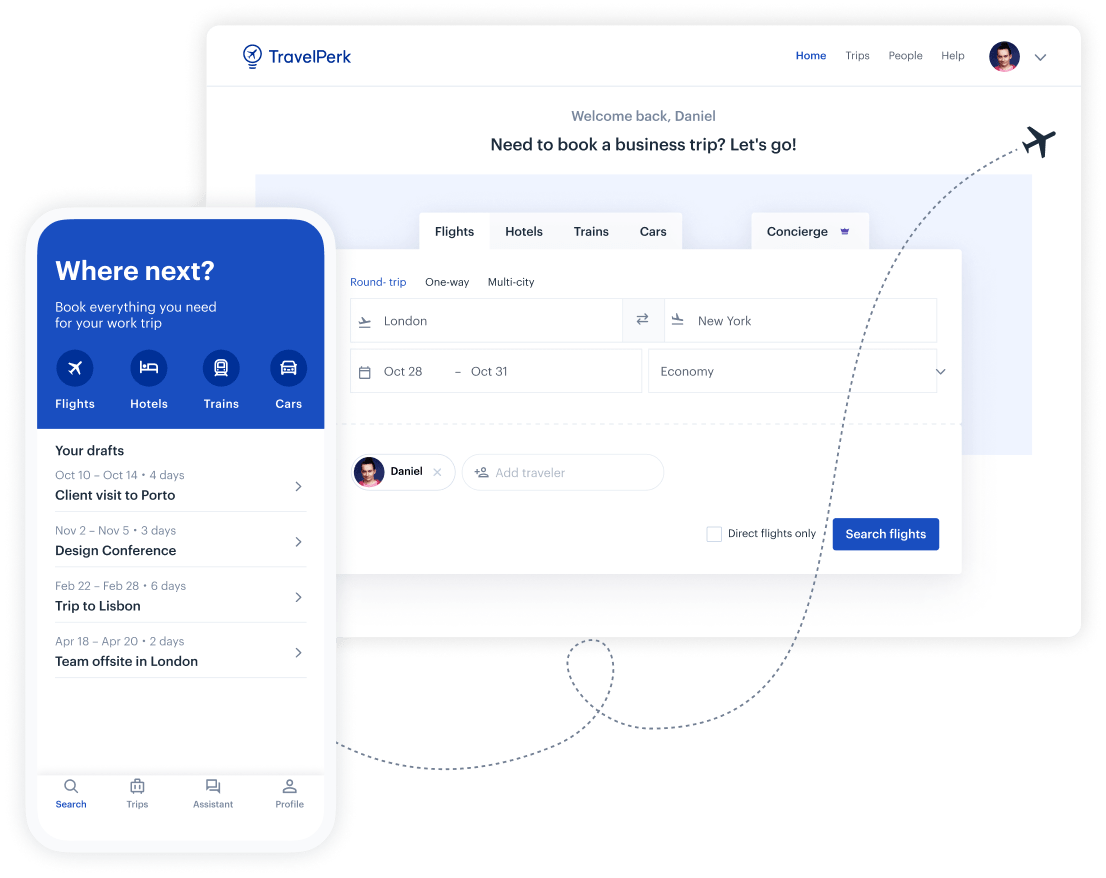 Make business travel simpler. Forever.
See our platform in action. Trusted by thousands of companies worldwide, TravelPerk makes business travel simpler to manage with more flexibility, full control of spending with easy reporting, and options to offset your carbon footprint.

Find hundreds of resources on all things business travel, from tips on traveling more sustainably, to advice on setting up a business travel policy, and managing your expenses. Our latest e-books and blog posts have you covered.

Never miss another update. Stay in touch with us on social for the latest product releases, upcoming events, and articles fresh off the press.