For years, business travel was reserved for a small percentage of roles who would travel often and a lot. That's no longer the case. As we reach the end of this long tunnel brought on by COVID-19, we can start looking to the future. How will we work and relate with our colleagues going forward?

The pandemic made employees and teams become more siloed, and as a result, employees are reporting fewer opportunities to connect in real life and build personal relationships. And that's problematic because we're social beings who thrive on personal interaction - especially in business.
The social aspect of our minds is activated when doing business in person, and that's why we are excited to announce today our partnership with Ramp, the finance automation platform designed to save your business time and money. We've joined forces to help professionals connect in real life in a meaningful and cost-efficient way while maintaining full control over travel spend as it scales. You might say we're helping you ramp up your business travel (oh yes, pun intended).
Check out TravelPerk and Ramp's integration
A new norm for the new normal
As we slowly start to pave the way to a post-pandemic world, organizations worldwide are prioritizing finding ways for employees to engage in real life as a key part of their corporate strategies. Encouraging out-of-office meetings, organizing offsites, and setting up social gatherings are just a few examples of how businesses are trying to bring their people together in person. In fact, TravelPerk's data show this kind of business travel has been increasing considerably since April last year, covering 20% of total bookings in July 2021, up to representing approximately 28% of total bookings for US-based companies in January 2022.
What happens though with the administrative side of things? Are the organizations ready to support the employees who are traveling for work?
"With hybrid and remote working now the norm across industries, employees need a flexible and complete solution when traveling for business to avoid the frustration of having to spend far more time than necessary on travel logistics and reporting expenses, without sacrificing control and visibility for finance teams. Together with Ramp, we're leveraging AI and automation to make it incredibly easy for users to do just that.''

Kelly Jewison, Head of Partnerships & Business Development at TravelPerk
The challenge is only going to get bigger as more and more employees start traveling. According to data released by the Global Business Travel Association, business travel is expected to have a full recovery by 2024 to a tune of $1.48 trillion. Ramp's own internal research revealed that as global travel restrictions eased and their customers started traveling again, their travel expenses jumped from just 2.2% of total card spend in November 2021 to over 6% in January 2022!
TravelPerk and Ramp elevate the game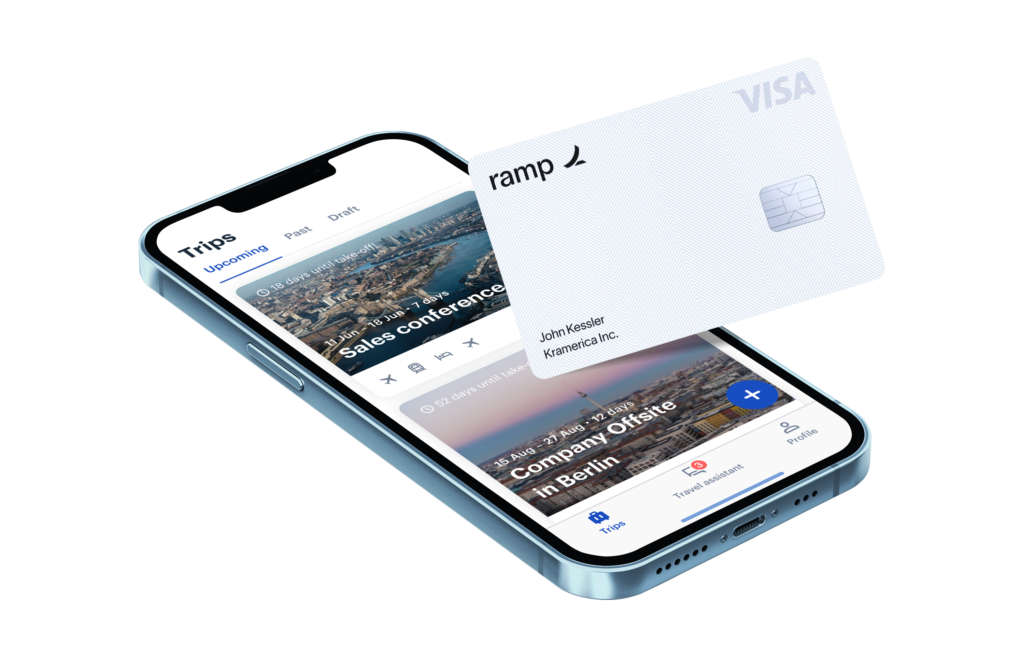 With this shift towards a more "democratized" business travel for all employees, new considerations come into play. Companies need a solution to help them scale their business travel and empower these in-real-life experiences that build the crucial relationships that make a company's world go round. And that's exactly why TravelPerk and Ramp decided to join forces—to help connect people in real life in an easy and cost-efficient way by arming businesses with the right software to address changing needs.
"We're excited to partner with TravelPerk to combine finance automation with industry-leading travel management. With this partnership, our joint customers will benefit from consolidated travel bookings, maximum control over all travel-related expenses, and completely hands-free expense reporting. TravelPerk and Ramp provide automation capabilities that help businesses decentralize and scale travel management by empowering employees to book on their own while ensuring compliance through built-in policies and spend controls."

Colin Kennedy, Chief Business Officer at Ramp
So, how can this partnership help your business travel reach new heights? You'll:
Get an all-in-one travel, corporate card, and expense solution so you can book, manage, and report on all things business travel all in one place
Get unlimited virtual and physical cards with built-in spend limits, and enjoy 1.5% cashback on every payment
Empower travelers to book their own trips and let them choose from the broadest, most flexible, and most sustainable inventory out there!
Keep traveling employees safe and updated on all travel restrictions and safety recommendations to make planning any trip as smooth and secure as possible
Ensure full compliance and smart spending through dynamic travel policies and approvals that will help take your business travel budget further
Take your automation game to the next level with Ramp and TravelPerk's receipt-matching integration
Have full, real-time visibility into your travel spend and be empowered to make better and smarter decisions when planning travel
Ramp up your productivity (see what we did there 😉) with Ramp's fully automated accounting.

Check out TravelPerk and Ramp's integration

Not a Ramp customer yet? Sign up for free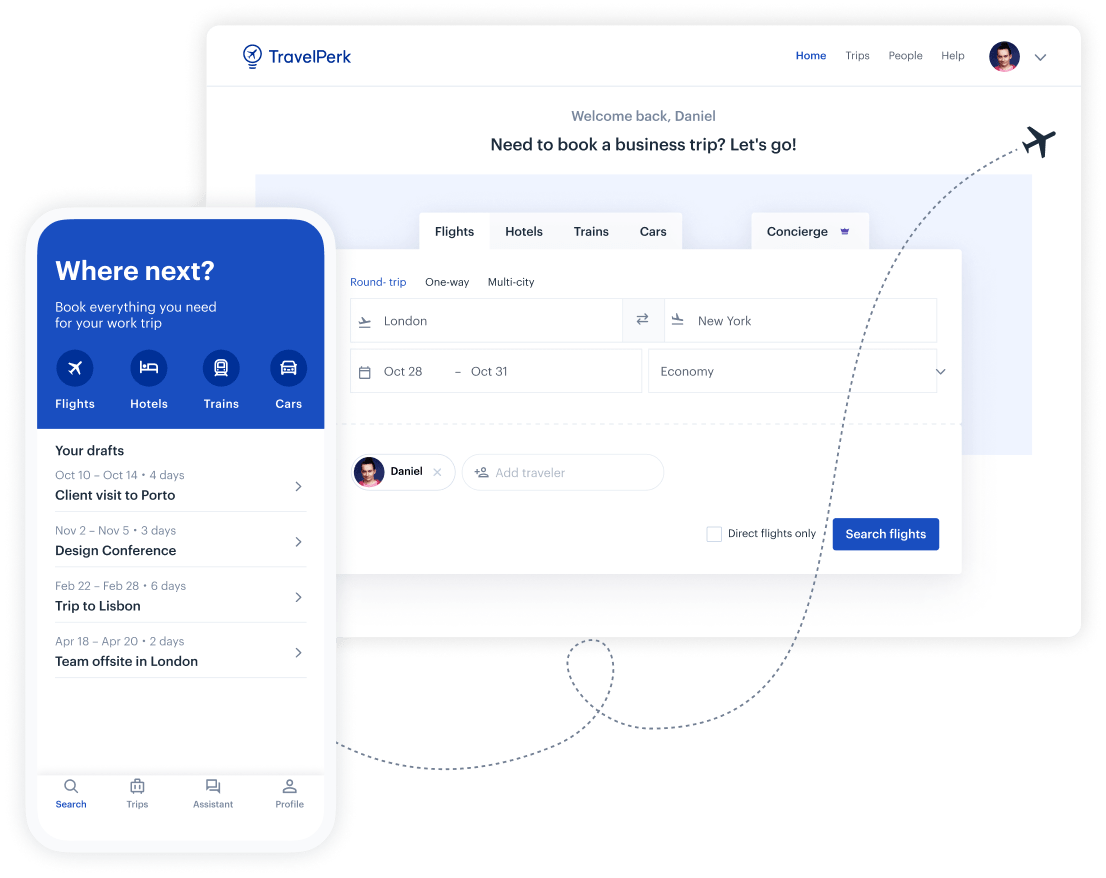 Make business travel simpler. Forever.
See our platform in action. Trusted by thousands of companies worldwide, TravelPerk makes business travel simpler to manage with more flexibility, full control of spending with easy reporting, and options to offset your carbon footprint.

Find hundreds of resources on all things business travel, from tips on traveling more sustainably, to advice on setting up a business travel policy, and managing your expenses. Our latest e-books and blog posts have you covered.

Never miss another update. Stay in touch with us on social for the latest product releases, upcoming events, and articles fresh off the press.