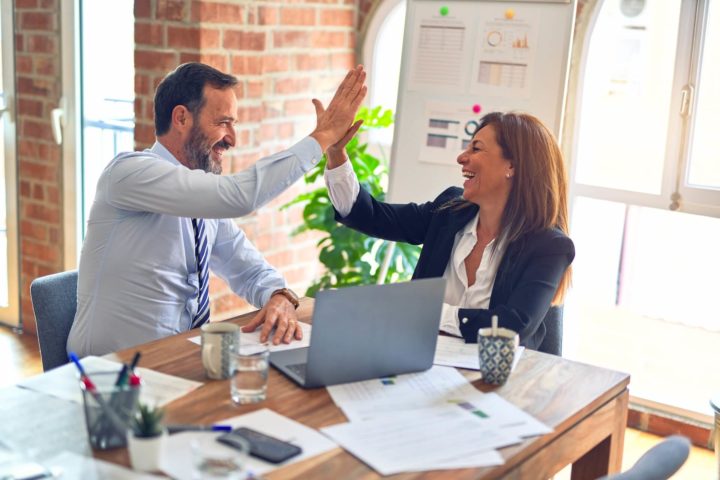 In a distributed world, it can be difficult to make the distinction between what can be done online and what needs to happen in person. Let's face it - we've all been at that 45-minute, in-person meeting that could have been an email, and we didn't get much out of it. But by now, we've all also attended the type of Zoom call that we all wish happened face-to-face. You know the type... 12 people on a single call, all coming up with ideas at the same time, no sense of who's talking or where to look. Yeah, you get the idea.
As more companies adopt flexibility as part of their working models, knowing when to meet colleagues in real life is crucial. Whether you're an employee trying to navigate remote work and face-to-face meetings; or you're trying to help your company set guidelines for hybrid work, here are 5 questions to help you get started.
Question 1: Should this be a meeting?
You'll often assume that because someone has called a meeting, the topic to be discussed necessarily merits said meeting. But that's really not always true. Time is a valuable commodity in the workplace, and running between meetings and Zoom links is not always the best use of your time.
So, before calling a meeting (or responding to one), think about the objective and goal of taking time to speak to a person. A simple exchange of information, for example, can be much more beneficial via email or instant messaging rather than an in-person or online meeting. It doesn't take time out of anyone's schedule and can be saved for future reference. However, a creative session or strategic planning meeting is always more productive in an office space or other work environment.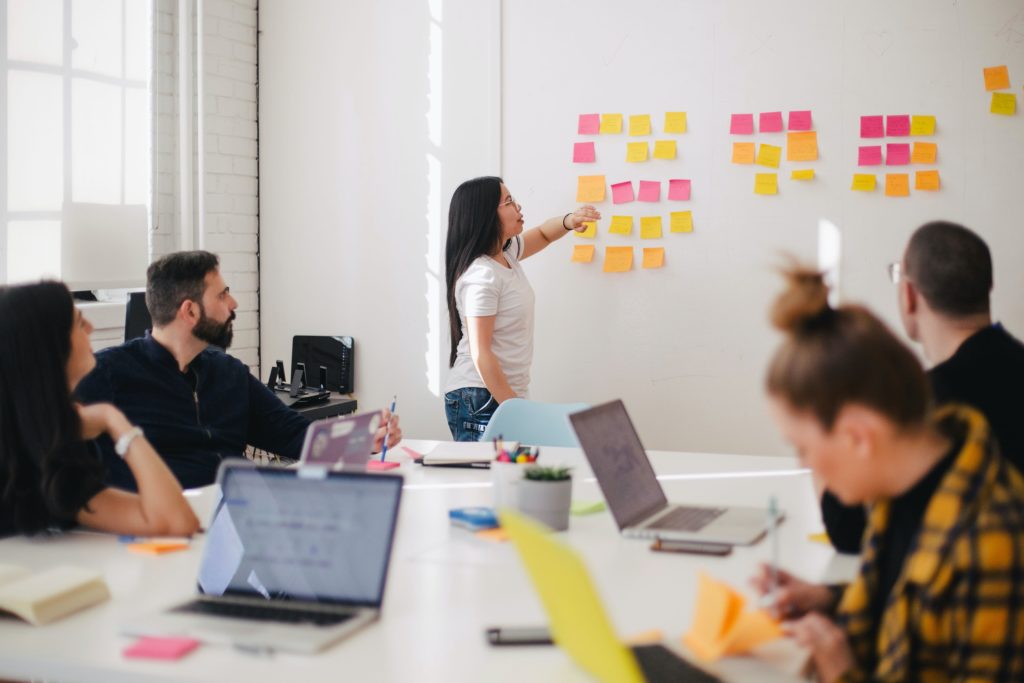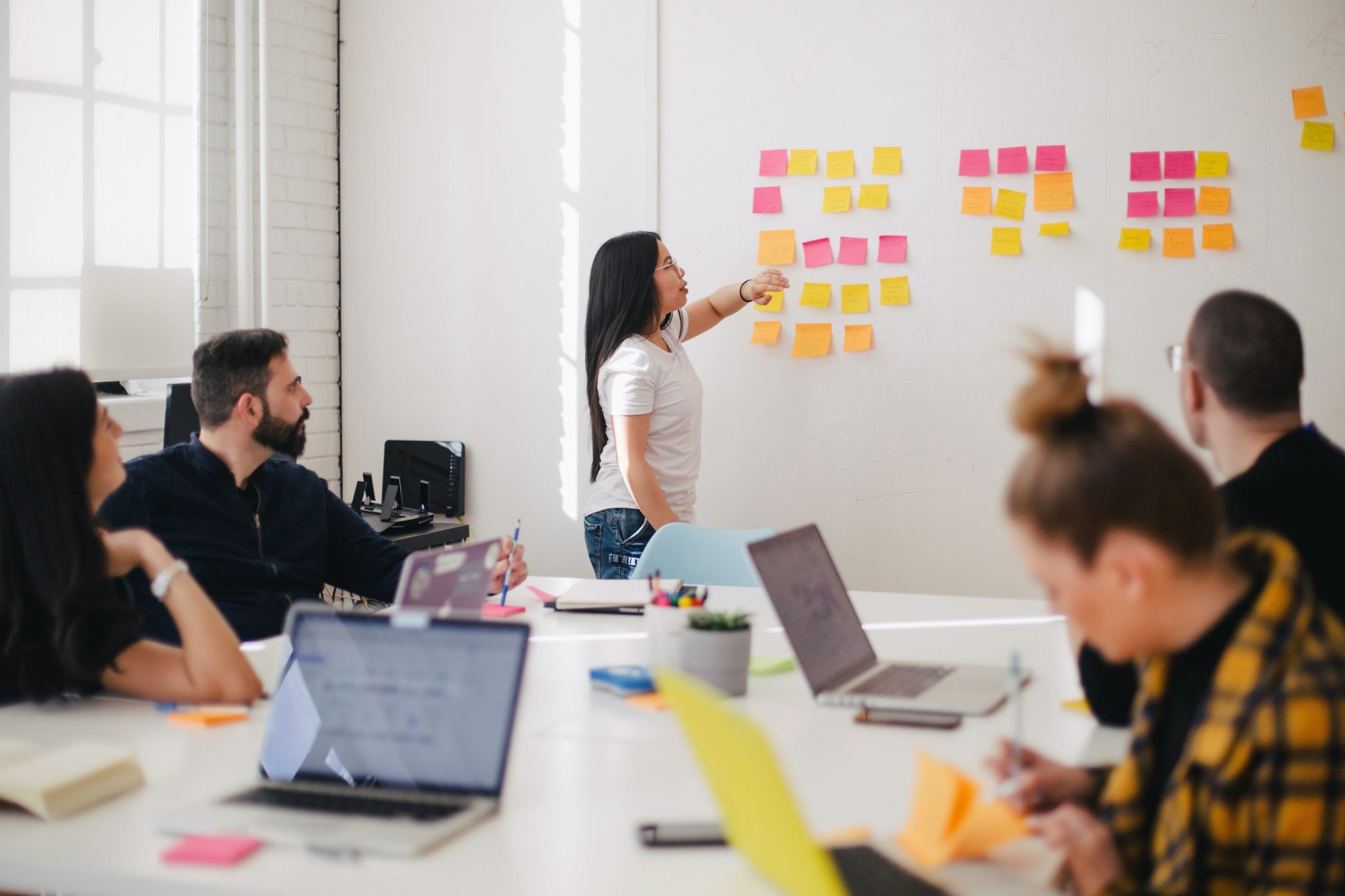 Question 2: What type of meeting is being organized?
Yes, arguably this is a very obvious question. But it's this simple question that will form the basis of understanding where a meeting needs to take place. For example, let's say you're setting up a weekly 1:1 between a team member and a line manager. While there is added value in running this type of meeting in person, chances are a virtual meeting will do just fine as well. On the other hand, if you're bringing your Marketing team together for a creative brainstorm on your next major campaign, they'll probably get more out of it by meeting in real life.
Here's a quick chart outlining what types of meetings we suggest take place in person versus online:
| | |
| --- | --- |
| Online | In-person/hybrid |
| Catch-ups | Brainstorming sessions |
| Check-ins | Strategic planning & problem solving |
| Status updates | Onboarding |
| Feedback sessions | Team-building |
| Follow-ups | Coaching & mentoring sessions |
| 1:1s | Kick-offs |
| | Celebratory events |
| | Workshops |
| | Performance reviews |
Question 3: What are the goals for this meeting?
Harvard Business Review recommends dividing meetings into two "buckets" based on goals. It suggests asking whether a meeting is task-oriented or relationship-oriented. The difference is that a task-oriented meeting is one that focuses on ticking things off your to-do list, whereas a relationship-oriented meeting is about creating connections among colleagues.
Let's take an offsite as an example. A meeting to plan that offsite will normally entail things like picking a venue, a theme, and a date; sorting out accommodation, transportation, food, and more. That's a task-driven meeting and is one that meeting participants can realistically attend via video conferencing.
The actual offsite, on the other hand, is all about affording teammates the opportunity to get together, share an experience, get to know one another, and build memories. That's the perfect example of a relationship-driven meeting. Particularly after the COVID-19 pandemic, people are yearning to meet their colleagues face-to-face. In a recent survey we conducted, we found that 79% of employees were excited to meet other colleagues and build meaningful relationships in real life.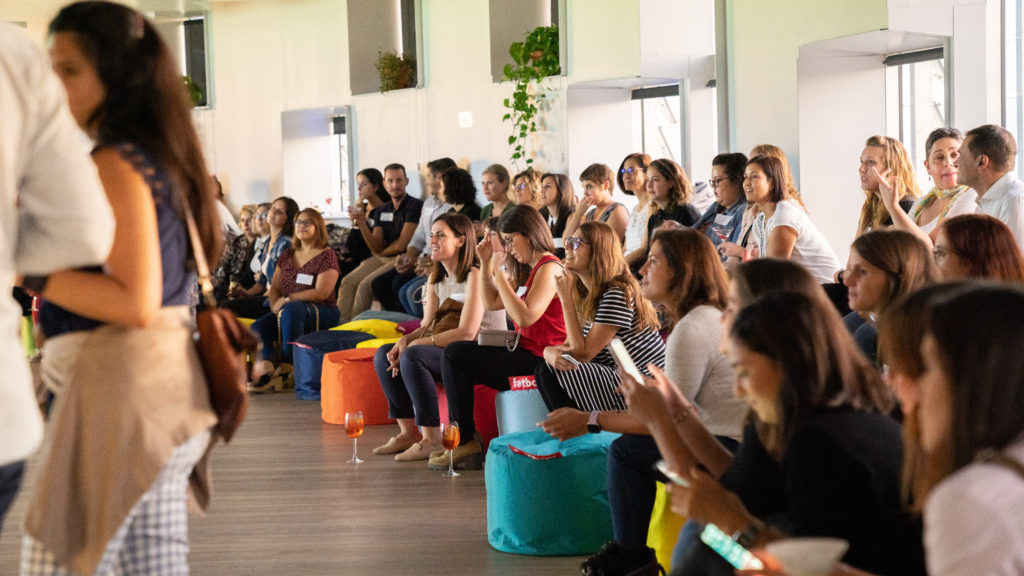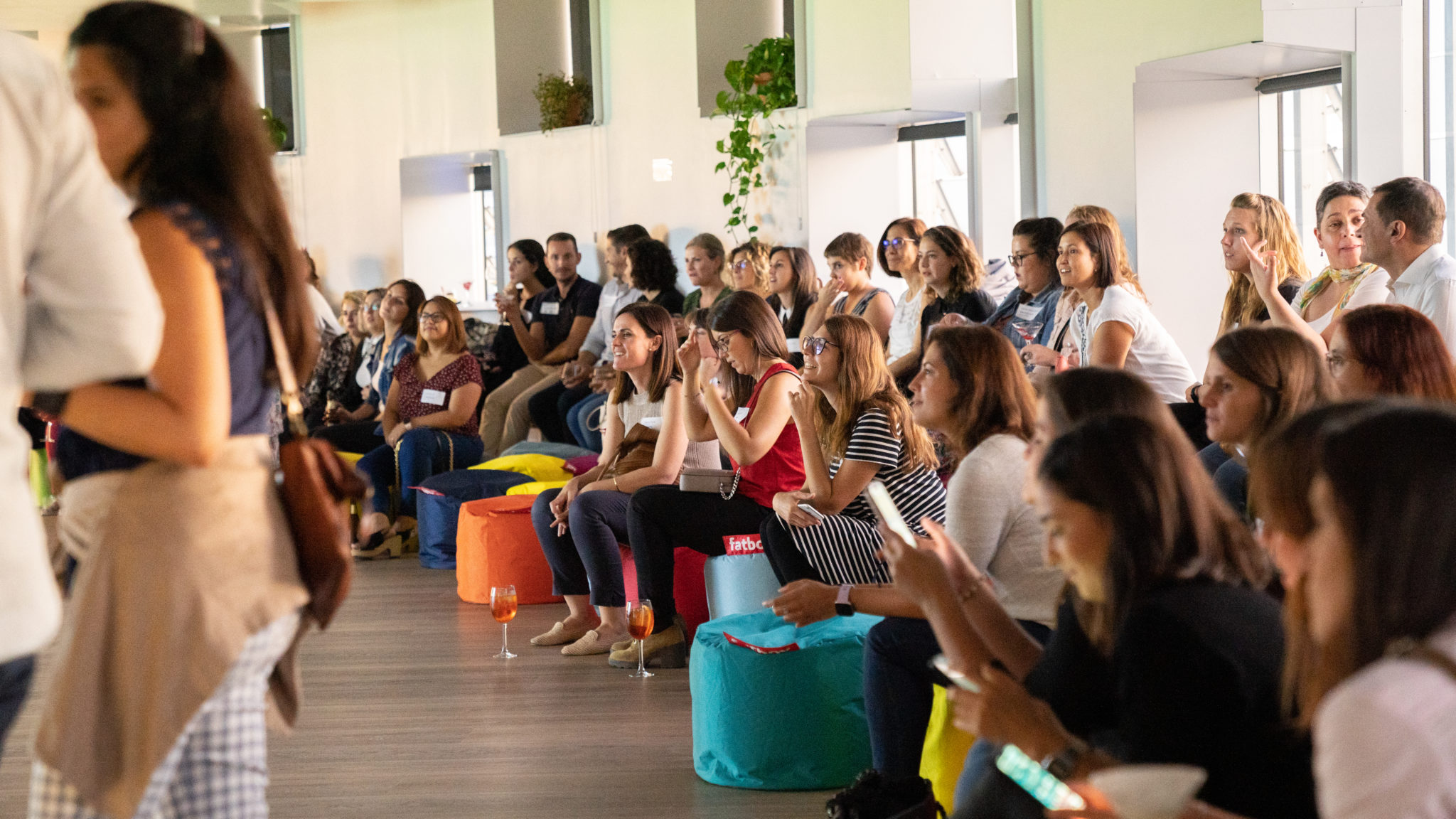 Question 4: What tools and facilities will help achieve the goals of this meeting?
Not all meetings are created equal. Some don't really require much more than the presence and attention of the meeting participants. Others, on the other hand, will need tools to help move the process along. Things like whiteboards or TVs for people to share screens or presentations can go a long way towards making a meeting more productive or creative.
That's why a simple meeting that doesn't need any props can easily take place online. However, your more intricate strategy or brainstorming sessions will inevitably benefit from a conference room or meeting room that can provide the right space with the right tools.
This is also important to think about if you have a more distributed team where some colleagues are able to meet in person, while others live in a different city or country. Most modern offices and coworking spaces will have the equipment needed to facilitate a hybrid meeting, but it's worth keeping in mind to make sure all participants are included.
Question 5: Is there a way to take this meeting to the next level?
One of the greatest benefits of in-person meetings is the ability to build meaningful business relationships. Whether that's with a client or among team members, face-to-face meetings bring with them something that online meetings simply can't - the opportunity to get to know your counterpart on a more personal level.
At a meeting in real life, you're able to read a person's facial expressions and body language in a way you can't through a videoconferencing tool. You're able to sense their mood, understand their humor, and engage in casual small talk in a much more natural and intuitive way than online. That's why thinking about how you can add this social component to a meeting and kick it up a notch is an awesome way to add value to this interaction.
For example, why not think about running one weekly team catch-up a month over lunch or at the end of the day leading to after-work drinks? You could also think about taking your department offsite for the day for a little bit of out-of-the-box teamwork somewhere unconventional!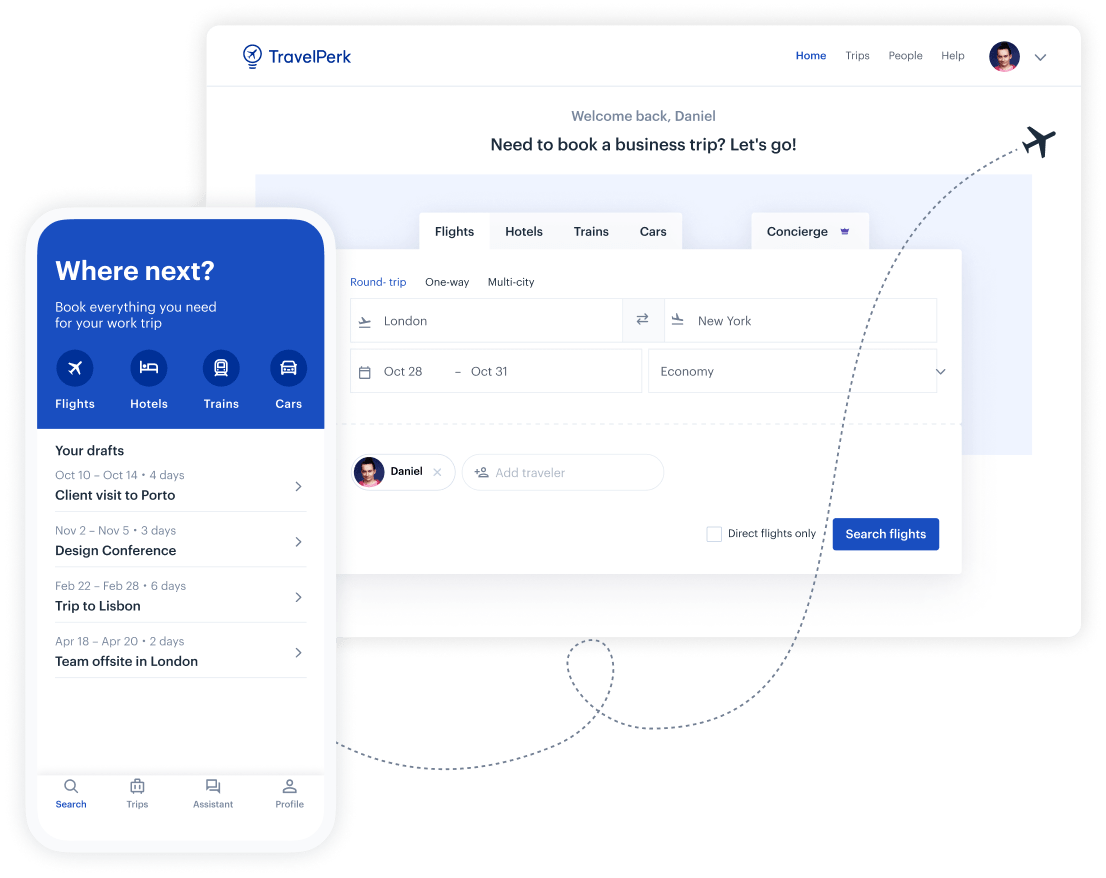 Make business travel simpler. Forever.
See our platform in action. Trusted by thousands of companies worldwide, TravelPerk makes business travel simpler to manage with more flexibility, full control of spending with easy reporting, and options to offset your carbon footprint.

Find hundreds of resources on all things business travel, from tips on traveling more sustainably, to advice on setting up a business travel policy, and managing your expenses. Our latest e-books and blog posts have you covered.

Never miss another update. Stay in touch with us on social for the latest product releases, upcoming events, and articles fresh off the press.