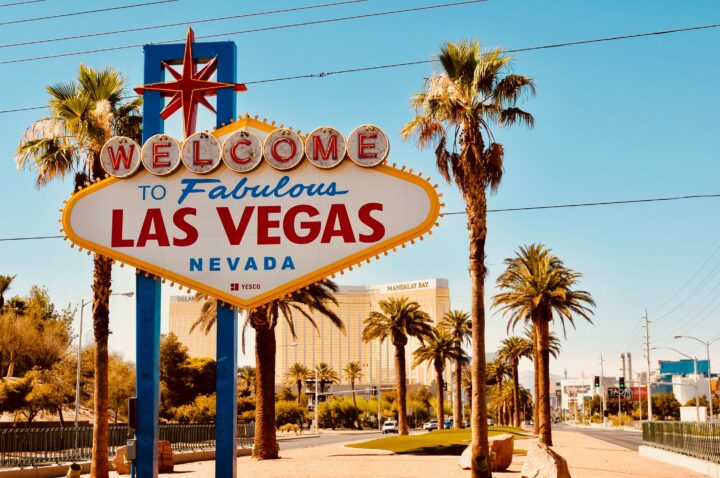 There's more to Las Vegas than flashy casinos and bright lights: Nevada's biggest city is booming as a tech hub, all thanks to the great infrastructure, lower tax rates, and cheaper operating costs. Today, more than 1200 companies call the Valley home.
In this article, we're covering the top 10 tech conferences in Las Vegas in 2023. If you're looking to attend innovation and technology conferences in Vegas this year, we've got all the details to help you pick the best.
Top 10 tech conferences in Las Vegas in 2023
1. CIO Leadership Summit: listen to the most influential IT voices
CIO Leadership Summit by Quartz Network has been the most trusted IT summit in North America for more than 15 years. Choose from 45 sessions and 30 speakers who'll cover themes like cybersecurity, data storage, cloud strategy, automation, DevOps, and more. Attendees can participate virtually or in person completely free of cost.
2. PegaWorldiNspire: demystify AI and adopt automation
PegaWorldiNspire by Pega is for tech leaders looking to network with like-minded professionals and learn more about the latest innovations. Besides 80 breakout sessions and 8 keynote sessions, this conference also offers hands-on training and certification opportunities. The key themes include AI, digital transformation, workflow automation, robotic process automation, and business agility.
3. HxGN LIVE Global 2023: the future of digital reality tech
This digital reality tech conference helps business decision-makers unlock the power of data for ensuring sustainability and autonomy in the future. Choose from multiple summits for different industries, including digital defense, innovation, public safety, manufacturing, intelligent mining, and geospatial asset management. Also, explore smart digital solutions at the Zone, a special section that makes it possible to see, hear, and touch digital reality technology.
4. Realize LIVE: technology updates and interactive experiences
This flagship event by Siemens brings together customers, partners, and experts for technical training, product previews, and hands-on practice at Siemens Xcelerator Academy Labs. The conference sessions focus on areas such as product engineering, manufacturing engineering, simulation and testing, and lifecycle collaboration.
5. Ai4 2023: adopt artificial intelligence and machine learning
This leading AI conference brings together more than 270 global leaders to share their experience of working with AI/ML. The industry-specific tracks are ideal for attendees looking to learn more about AI/ML use cases, generative AI, and automation vs. augmentation. For data science, Big Data, and AI practitioners who want to learn about model interpretability, reinforcement learning, and dealing with biased data sets, these technical tracks are the way to go.
6. Oracle CloudWorld 2023: gain insights into Oracle infrastructure, databases, and applications
If you're an Oracle customer or partner, come and learn the newest Oracle solutions for solving application, infrastructure, or database-related business problems. Besides 1,100 keynotes, demos, and training sessions, this Las Vegas convention center conference helps you with hands-on expert instruction for implementation success. Business professionals, application administrators, and technologists should attend this conference to learn about the latest in analytics, cloud, data management, and more.


7. Adobe ColdFusion Summit: get into the epicenter of coding
Developers and coders using Adobe ColdFusion to create dynamic web applications attend this tech conference to learn tips, tricks, and hacks from the best minds. Participants can also become certified CFers, thanks to the one-day workshop and 50+ training videos. Besides regular speaker sessions, you get access to 13 hours of online training material on building web apps with the Adobe ColdFusion family (CFML).
8. Microsoft Power Platform Conference: get insider access to business intelligence and app connectivity hacks
Come to this Las Vegas tech conference to meet Microsoft's thought leaders, software engineers, and community experts as they share insights on how to transform business with Microsoft Power Platform products. Besides networking opportunities, you'll get to take part in 50+ speaker sessions and 15+ hands-on workshops and case studies from the Microsoft team and Power experts. If you're a professional trying out Microsoft Dynamics 365, you'll love the Bonus Dynamics 365 CE Track too.
9. NetApp INSIGHT 2023: learn the latest data management technology trends
This conference is where you can learn about building a data-first organization with the latest data management technology from NetApp engineers and IT experts. The keynotes and speaker sessions focus on helping you streamline operations, enhance customer experience, and drive innovation. Head to the NetApp Insight website and sign up to get notified when registration opens.
10. AWS re:Invent 2023: the most anticipated cloud industry event of the year
If you're into cloud computing, you don't want to miss this learning conference from AWS. You'll get trained, certified, and learn from industry visionaries and AWS experts. The conference features 1,500+ sessions across learning paths that you can pick based on your preferences. You can watch last year's on-demand videos anytime, but registration opens on June 14th.
Las Vegas tech conferences calling your name
These 2023 Las Vegas tech conferences bring the perfect opportunity for startups and companies to meet technology providers, exchange ideas with peers, participate in trade shows, and boost industry relationships. Whether you're into cloud computing, integrations, coding, AI, IoT, or machine learning, make sure to bookmark this list of Vegas tech events.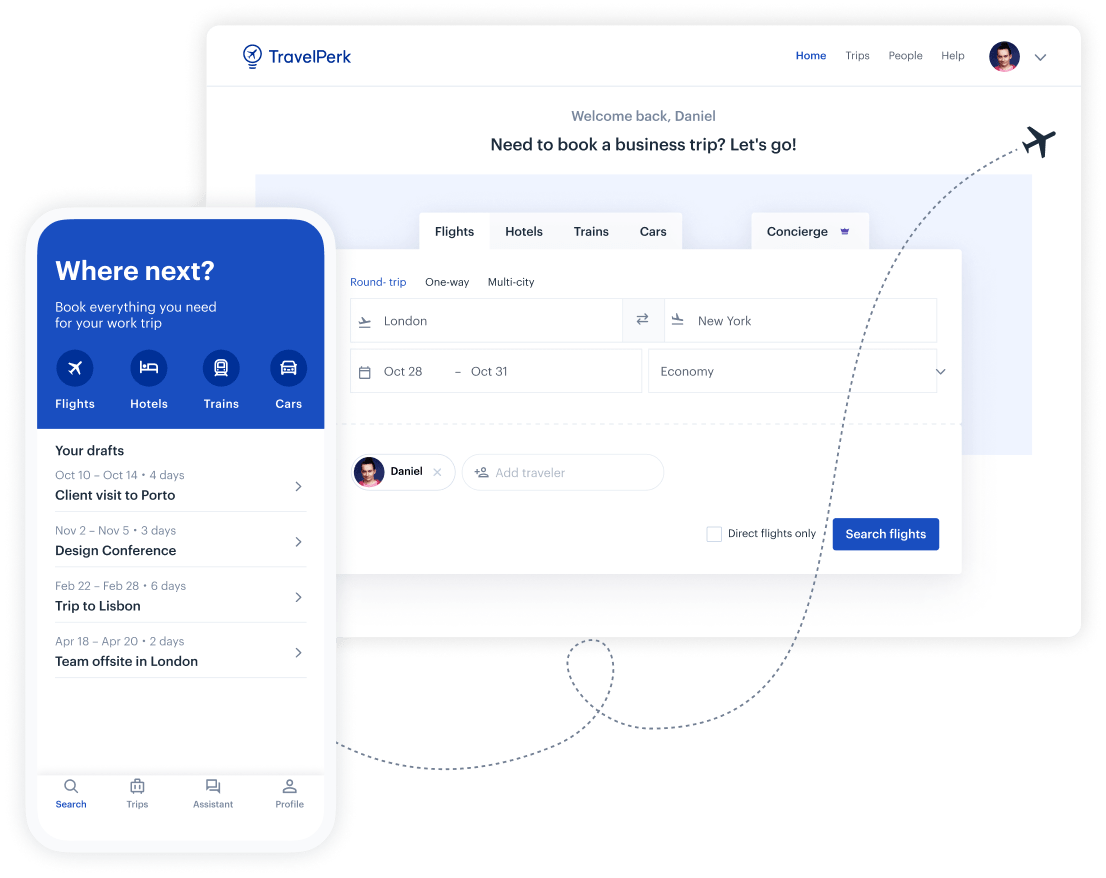 Make business travel simpler. Forever.
See our platform in action. Trusted by thousands of companies worldwide, TravelPerk makes business travel simpler to manage with more flexibility, full control of spending with easy reporting, and options to offset your carbon footprint.

Find hundreds of resources on all things business travel, from tips on traveling more sustainably, to advice on setting up a business travel policy, and managing your expenses. Our latest e-books and blog posts have you covered.

Never miss another update. Stay in touch with us on social for the latest product releases, upcoming events, and articles fresh off the press.