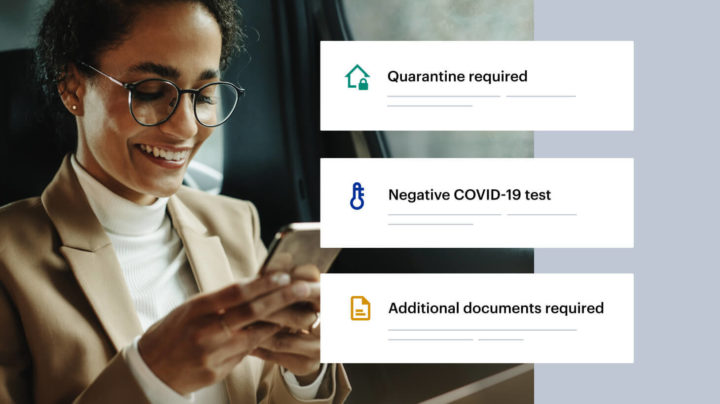 We live in a world where the information we need to make decisions is easily accessible and on-demand. We have hundreds of apps on our smartphones and virtual AI assistants connected to our homes, ready to cater to all of our information needs. Today, information technology is undeniably what makes the world go around.

This became even more evident during the coronavirus pandemic. From the first day of lockdown, we were glued to our phones to get the latest news on transmission rates. We knew how many people were infected in our neighborhoods, in our countries, and in nations half a world away.

With the release of the vaccine to protect us from COVID-19, the question of virus-related information remains. What are people going to want to know going forward? What information will they need to make informed decisions that affect their daily lives?

Travel information during a pandemic
As a travel company, we focused those questions even further. We asked ourselves what people will need to know, and what they'll want to know as they plan trips—be that for business or pleasure. At the height of the crisis, the frequency of information changing with travel restrictions has made it difficult for consumers across the globe to make plans. As we look at 2021, and we start to see green shoots of recovery, providing adequate and relevant information at the point of booking will be key in restoring customer trust.

The events of the past year have completely altered the experience we have when searching for and booking travel. What used to be a straightforward experience has now become a complicated task with so much new information to factor into the process. Will travel still be authorized by the time you get to do it? Will you need to quarantine when you arrive at your destination or return from your trip? Will there be health forms to complete? Will you need to present a negative PCR test upon arrival? This list could go on and on.

So, how can travel applications and platforms leverage this to enhance their user experience and drive bookings?
Point-to-point authorization of travel
Consumers want all information on demand. If it isn't easily found or well presented within the search results, then they will go somewhere else to obtain that information.

If the customer is searching for a return journey, for example, they will need to know if travel restrictions apply to both the origin and destination. Any restrictions applying to their return journey could even prevent them from coming home, and so travel restrictions and similar information regarding both the destination and origin need to be made readily available. At the point of running a search between two locations, displaying the authorization status of the trip is going to be key.
Offering relevant information
If a travel booking platform is not displaying restriction information in the booking flow, customers are likely browsing other pages on the Internet for that information. More often than not, they wind up on government websites that provide general information—some of which will be relevant to your customer, and some of which won't. Having the customer manually search for this information can discourage them from continuing to pursue the trip they had in mind because they don't have the information they need.

By integrating tools that provide this information on-demand into travel booking platforms, the customer experience is made easier and more effective. The more personalized and relevant the information provided is, the easier and more reliable it is for customers to complete the booking process.
TravelSafe API from TravelPerk
At TravelPerk, we developed TravelSafe API as a solution to this. By integrating this API into your travel booking platform, this information is clearly presented to users at every stage of their booking journey. For example, if they're traveling from Barcelona to London, our API will present an alert at the top of the search page stating that "travel between Spain and the UK is partially restricted". Should the user want to know more, they can then click on that banner and a side-bar with more information appears. This information is relevant to the search the user is carrying out and does not provide further details outside of these search parameters.

In fact, travel applications and platforms that have implemented this API have experienced higher booking conversions when running an A/B test without the information.

To wrap up
It is likely that we will be experiencing some form of travel restrictions for the foreseeable future. Whether we need to present proof of vaccination, a negative PCR test, an antibodies test, or what have you, this information will need to be readily available for customers booking travel.

Check out our blog post on the road to travel recovery, and learn more about how the TravelSafe API works for TravelPerk customers in this webinar.
Did you find this article useful?
If you did, please follow us on LinkedIn, or share the article with your friends or colleagues!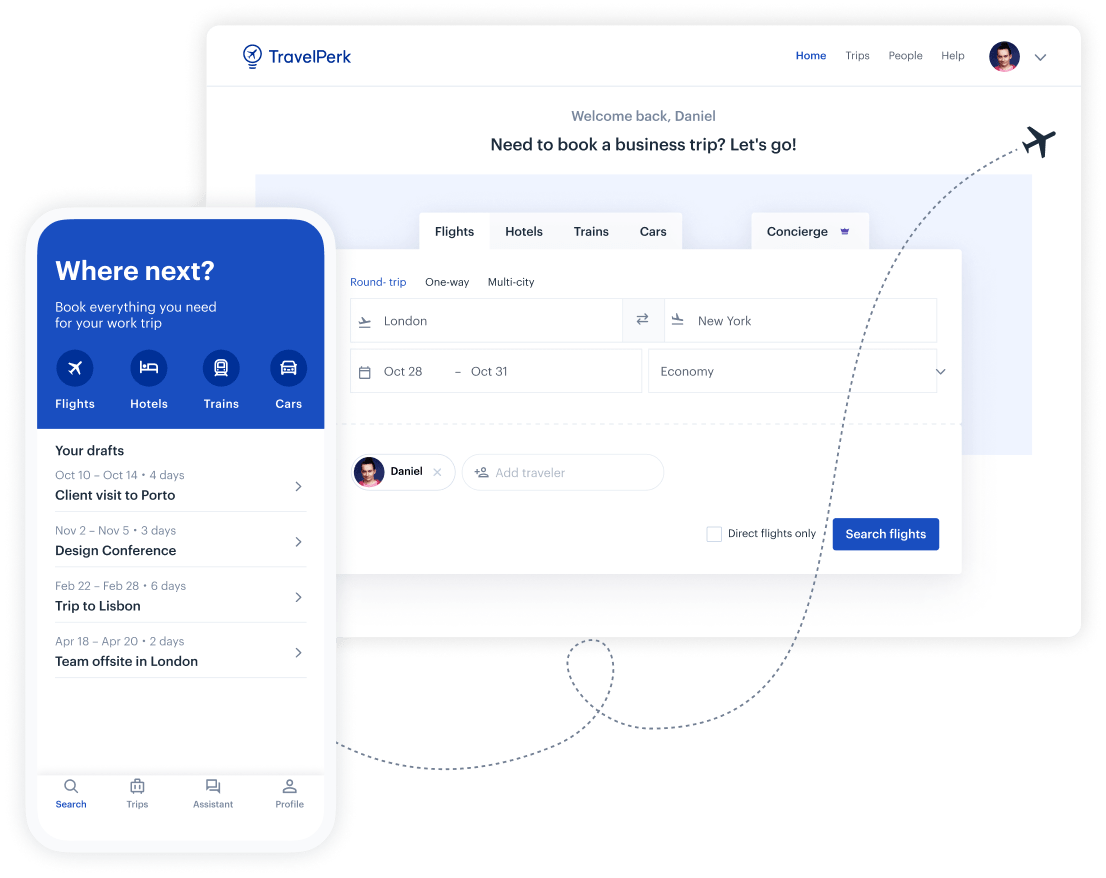 Make business travel simpler. Forever.
See our platform in action. Trusted by thousands of companies worldwide, TravelPerk makes business travel simpler to manage with more flexibility, full control of spending with easy reporting, and options to offset your carbon footprint.

Find hundreds of resources on all things business travel, from tips on traveling more sustainably, to advice on setting up a business travel policy, and managing your expenses. Our latest e-books and blog posts have you covered.

Never miss another update. Stay in touch with us on social for the latest product releases, upcoming events, and articles fresh off the press.