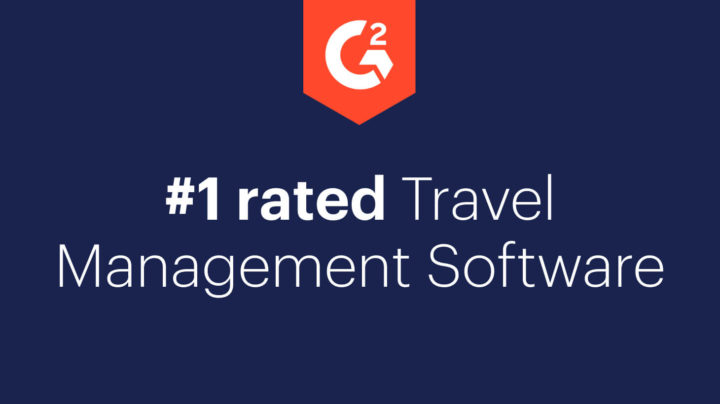 🎉TravelPerk has been crowned the #1 Travel Management Software in G2 Crowd's 2019 Report.

Why? Because of our customers!

We've got that same feeling you get as a child when you receive a report card full of 'A's and you can't wait to run home and tell your parents! We've received the highest customer satisfaction scores of any travel management software, with 99% of customers rating us 4 or 5 stars. They rated our 'quality of support' at 95% (which means we'll be chasing down that 5% all year) and a huge 93% of our customers said they would recommend us to others.

The breakdown of customer 'Satisfaction Ratings' in the G2 Crowd Report reflects just how much our customers value the various aspects of our product. We've received a 94% 'ease of use' score, a 95% 'ease of doing business with' score, and a 95% 'ease of setup' score, among some other cool statistics the report breaks down.

These numbers tell the story of our overall strategy at TravelPerk.
A thank you to our customers
Our customers come first. Putting them in this position is (we think!) why they've done the same for us, making us #1 on G2 Crowd. We owe our customers a never-ending thank you for all the support and trust, and for making us leaders in the travel management industry.

We've been listening to our customers since 2015. In fact, listening to our very first customers is what led to an initial pivot in the product by our founders Avi Meir and Javier Suarez. They set out to create just one feature of a platform – helping create real-time budgets for trips – and ended up building an entire platform to manage all business travel. They were talking to customers in person back then; Javier has a great story about having to fly to Singapore from Barcelona for a 1 hour meeting, just to get an understanding of an early customer's problems. That first round of feedback changed the game. Our original 10 customers were vocal about their needs and it was vital.
"Once we pivoted, it was a very clear decision for us to make. We could either take six months and automate everything, and wait until then to learn from customers… or we could bite the bullet and develop the most hardcore MVP that we could imagine, adding enough value and learning along the way after three months. We were just extremely hungry to not wait six months to learn again. We already made that mistake once, and were obsessed with not making the same mistake twice."

Javier Suarez, Chief Product Officer
As we've grown, there have been more and more voices to listen to and managing that is hard. It's a little easier to listen to 10 people, to visit them at their offices and get the ideas to shape a product that makes their working lives easier. But over the past 4 years, 10 customers have turned into 1000s. How do you keep up the same dedication to customer needs and hear all of their voices?
Leveraging the power of customer feedback
Visit TravelPerk's Barcelona offices on a Friday at 5pm and you'll be greeted by a sea of empty desks.

There are no TravelPerk employees at their workspace. There's no product team, no marketing team, no sales team, no HR. It's so empty, it wouldn't be that weird to see a piece of tumbleweed rolling in and out of the abandoned chairs and desks.

TravelPerk employees are elsewhere at this time on a Friday. We gather together in the communal area next to the kitchen, a relaxing beverage in one hand and a fistful of warm popcorn in the other. It's the 'end of week', company-wide meeting, where, without fail, insights on company developments are shared with all employees.

Along with feature updates, sales figures, and other snippets of interesting company news, a part of EVERY meeting is dedicated to the latest customer comments on our product. We're shown the good, the bad, and the ugly. We're talked through exactly what our customers think we're doing well and where we're not quite meeting their needs.

This transparency has paid off.

It's allowed the entire company – nearly 200 people – to move forward together, into the next week, with a company-wide objective in mind: bridging that gap. We spend each week working to close the space between those good and bad comments, and give our customers a 7-star experience. That doesn't just mean a dedicated, human customer support team working 24/7 to get people to their destination, whether it's a missed flight or an airline strike as a partner goes into hospital to give birth on the other side of the world. It means a team of people working towards an overall goal. No matter what department they're in, every TravelPerk team member starts on a Monday with the customer at the forefront of their mind.
How we hear all of our customers' voices
We have the great benefit of having an in-house customer support team, which allows us a real-time look at the interactions we're having with customers on a daily basis. The sales team gets to meet customers face-to-face on a regular basis, which also creates a great feedback loop. Then there are other direct feedback channels that we employ such as NPS or Net Promoter Score, which allows us to collect customer feedback via surveys.

Every single comment made by a customer is read. Between May and December 2018, we received more than 4000 comments from customers. The person who was in charge of reading and expertly collating these comments has been recently promoted, and rightly so. 😊

This gigantic pool of feedback is made transparent for the entire company. Goals and targets for each quarter come from an aggregation of this feedback to find the best opportunities to improve the product for the customer as we keep building. At the end of each week, we applaud those comments that tell us there are flaws in our product just as much as the ones that tell us we're doing a great job. It's all valuable feedback for us to gain insights into each of our customers' experiences.
"It really depends on the persona. So from a traveler, I typically like to know, 'Hey, you know what's working well and what isn't from our current tool, so what would make your business trips even easier in the future?' And the same thing goes for a travel manager. I'll ask 'How can I make your life easier while arranging travel for others? Right now maybe you have to do 10 tasks, how can I make those 10 tasks become 5 and automate something for you? And how can I make your relationship with finance better? And how can I make your relationship with your travelers better or easier?"

Javier Suarez, Chief Product Officer
In the US and The UK, the old slogan goes 'The customer is always right'. In Germany and South Korea they say 'The customer is King'. And in Japan they take it one step further with 'The customer is God.' As a global company, we've tried to gather all of these sentiments into one idea. Our customers aren't just always right; or kings and queens; or gods and goddesses. They've given us the roadmap that has built our company.

Our customers are TravelPerk.

Thank you for making us #1. We'll keep doing the same for you! 😍