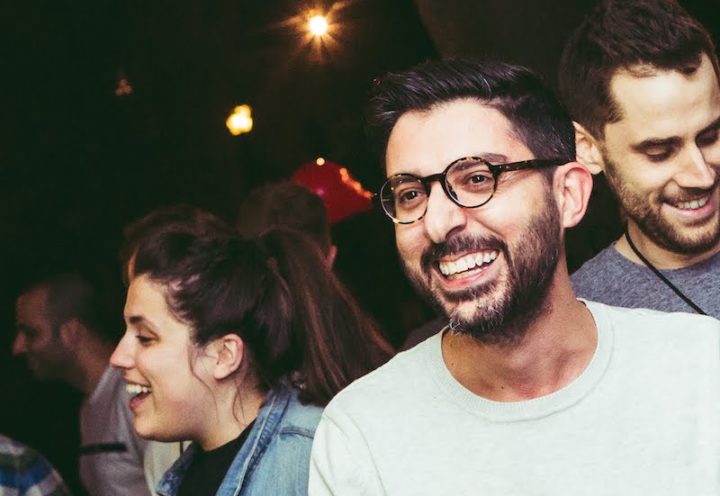 In this interview series, we get inside the minds of leaders from the startup world, to explore what it really takes to build a high-growth company.
Episode 2: Finding the balance between giving candid feedback while vindicating mistakes
Hotjar has fast become famous in the world of SaaS, and it's not difficult to see why. Their growth figures over four years speak for themselves: achieving $20 million annual recurring revenue, building a truly global company with 72 team members across 19 countries, and attaining over 300,000 customers who use their customer insight software—all while bootstrapping. But what really makes Hotjar so special is what they're doing differently, epitomized by the inspiring David Darmanin, CEO and Co-Founder, who is everything Hotjar down to a tee. He lives and breathes the company values, bringing a fresh transparency to leadership, and empowering the team to shake things up.

Today, we share David's candid insights into what went right (and wrong!) in their journey, why mistakes are vital to growth, and the key part "business" travel has played in shaping their company culture.
The Hotjar team are spread all over the world. How do you make sure everyone stays aligned?
Being so spread out globally makes us stronger as a team. If you want to launch something, you're gaining the knowledge and mindset from all those backgrounds, which is really powerful. From day one it made us into a global company, even when we were a tiny startup.

The key to making this work is that we see Hotjar as an organism or web, rather than individuals, and we build it out in this way. So we only hire people who are really good at self-managing and taking ownership. We also keep our teams small and lean. Each team has a lead who is responsible for one on ones and delivering, and no lead can have more than five people report to them. Each team also has a senior who has grown to know the product or is very specialised, has a lot of experience, but doesn't necessarily need to lead. This structure has helped us a lot.

We also have a very intense weekly rhythm, where each team presents to the company what they've achieved that week. This structure of accountability doesn't require someone to go in and say "Hey, what are you doing?"—that would never happen. We also have a company call every Friday, where we say across the board what we've done that week. We avoid talking about what we're planning or researching, because it's in progress.
"Make sure you're taking in feedback and input to see what's broken, and iterate. Even though the next thing might not last long… just keep testing!"

David Darmanin, CEO and Co-Founder of Hotjar
And what about values—how are these lived out throughout the company?
We recently did a company-wide survey, after which we discovered a gap between how the team saw values, and how leadership saw values. We were able to use this high-level feedback to create 5 top values that reflect what the team want, whilst also course correcting them slightly for the future. The big takeaway is that you can define and embed values that hopefully lead to the culture that you want, but you can't really control culture.
Our top 5 values are:
Obsess over our users/customers
Be bold and move fast
Work with respect
Build trust with transparency
Learn by doing
We've also kicked off an embedding process. The most important part of this is rewarding success by attributing it to values. It's much more important to say "Well done to this team because they were bold and moved fast", versus saying "Well done to this team because they increased revenue". What you have to reward is the values not the output.

Values are reiterated by the leadership team, so when we discuss decisions and projects, we anchor to them, and use them to question what we do. And in our performance sessions, we give feedback specifically on a value level.

We also have a public team manual, which the team can refer to, and candidates can see up front. And we have fun things, such as the "weekend break with a twist" we gave everyone for Christmas, where they had to record a video either making a joke out of, or embracing, one of our values.
So how important is business travel to Hotjar?
We are a self-service company, so we don't really travel to meet our customers. The majority of our business travel is to meet each other. We give employees €2000 a year to spend on traveling to meet each other, plus €2000 for travel to wherever they want! Travel and mobility is a vital experience at Hotjar, as it addresses comradery and the loneliness that can come from being spread out. The travel budget we give has grown to become one of the things the team love the most about the company.
"Travel is part of the DNA of our business, in the sense it's our office, our identity and how we maintain our company culture."

David Darmanin, CEO and Co-Founder of Hotjar
We started off with everyone booking their own flights individually, and me paying for it on my personal card, with no control over what was going on. TravelPerk has been key in the evolution of how we manage travel and how we operate. Living up to our key value of building trust, we try to eliminate people getting approval for things, so we love that they can just go ahead and book their own travel. Departments need their own budgets, which you can manage using the platform, so having this tool has helped us achieve a lot more. It's had a huge impact on us and our culture.

In regards to funding, you've bootstrapped Hotjar to where it is today. What are your top pieces of advice for founders looking to fund a company in the same way?
If you're going to be bootstrapped, that doesn't mean you shouldn't create other boards—whether it's advisory boards or a board of directors. You need that outside lens to question things. In our case, we brought on board an ex-VC partner to advise us. In my case, I'm the founder, and the CEO, and the board, which can be a little bit overwhelming, especially when it comes to knowing when to invest and when to move. When you're bootstrapped, there is definitely this danger that you need to be careful of, so as much as possible, you want to stay one step ahead of the curve.
"You might be profitable and okay on the inside, but you need someone to challenge you from the outside."

David Darmanin, CEO and Co-Founder of Hotjar
The easiest place to drop the ball when you're bootstrapped is the finance part, so you need to think early on about who will be leading that. Especially because most Co-Founders don't have that function. You need to think about finance in the right way—whether it's an advisory team, or part time or whatever. In our case, the transition was going from four founders building a tool on our headsets, and out of nowhere we're on €10m ARR. The lines are so blurred when you're bootstrapped—it's easy to be insular. So it's important to able to take a step back and think very high level.
Invest early into Engineers and Product Managers—our biggest mistake was not doing this. It took us a few months to realise that one of the Co-Founders should shift to lead and hire for Product & Engineering. We expected our Co-Founders to do this while they were doing their other job, which was pure insanity. While you're bootstrapped it takes some time to realise that something is painful and needs to be addressed.
So your roles as Co-Founders have evolved greatly at high speed. How has your particular role changed?
I've been a CEO now for a year and a half, but it was a painful transition. In my case, the reason for this is that I'm a practitioner, marketer, designer, and a product person. But getting out of that mindset, and realising that my job as a CEO is to be a leader, set the vision and hire the right people to get it done, took me some time to shift. This is normal, but in my case, it took longer than is normal.
The biggest change is that I used to spend a lot of my time in prototyping and writing, thinking about how the product and funnel work, and what projects we'd do. Now I spend most of my time on calls, inspiring people or interviewing people. I've learned to love this new role, but that is the biggest shift.
Something I'm really excited about is the recent restructure of the organisation. Now we have designers, engineers, support, and members of other teams, all focused on how we get people to understand the product and use it early on. This is compared with what it used to be like, where I'd do things on my own—I'd think "Let's do this" and we'd just do it. It's a big transition, especially as we've gone from 5 to 72 people in four years, which is a big jump!
And what qualities do you think are important in all leaders of high growth startups?
A good leader knows their domain. It's very easy to find these leaders in larger companies who are so disconnected from the subject matter that all they are is "leaders". If you want to have the respect of the team, you need to still be in the game. Secondly, they need to move quickly to give radical, candid feedback, in a way that has empathy in it. You need to be firm, fair and inspiring. They must bring themselves to the job—the team need to see who they are and what they care about. They need to show some of their weaknesses, and when they're having a tough time, as well as a good time. And probably the most important feature is their ability to have a clear vision. Their top priority is empowering the team with that vision, and getting blockers out of the way so the team can move forward.

This is what we aspire to do at Hotjar, and we measure the success of our leadership through team feedback. We've found a good balance between giving blunt feedback, and allowing people to make mistakes. It requires more patience, especially at a startup, because you want to see results quickly. But true growth starts from within, and you need people to grow with you.
"We learn together from mistakes, and as leaders we are there to support, challenge and empower, rather than to say how it should be done."

David Darmanin, CEO and Co-Founder of Hotjar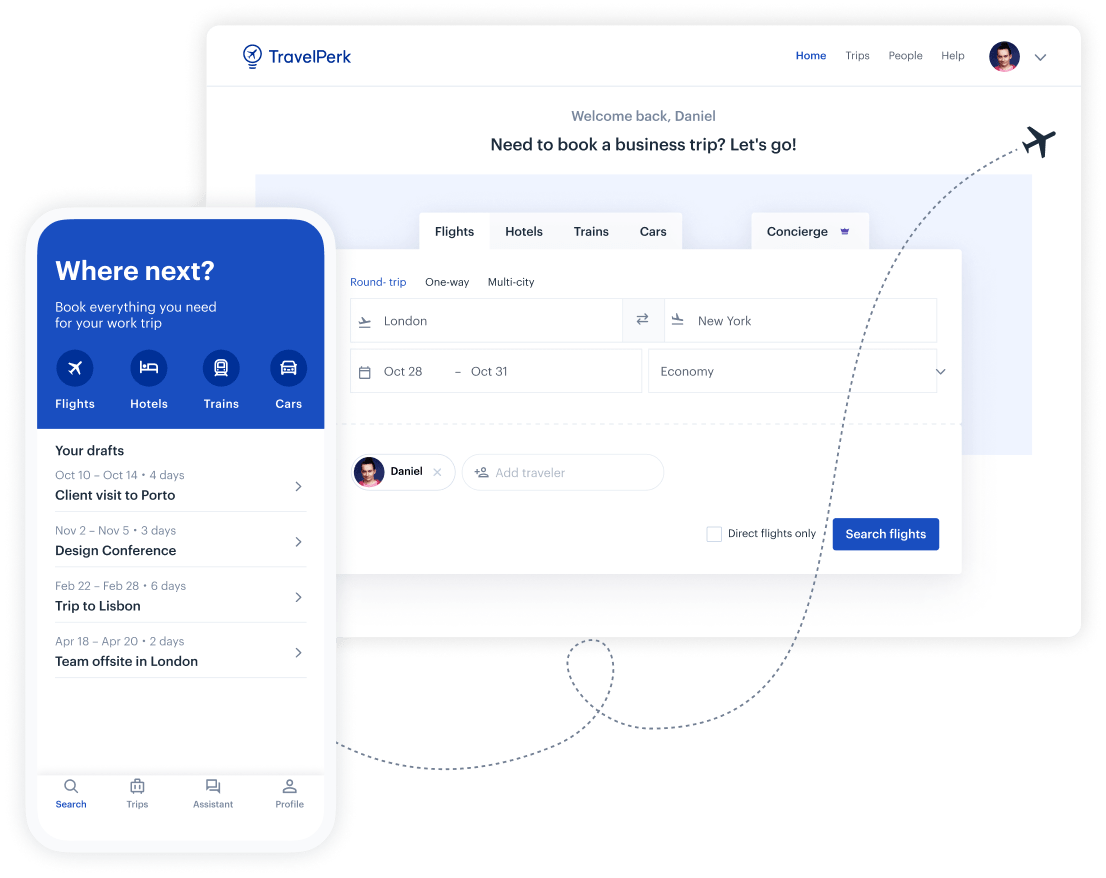 Make business travel simpler. Forever.
See our platform in action. Trusted by thousands of companies worldwide, TravelPerk makes business travel simpler to manage with more flexibility, full control of spending with easy reporting, and options to offset your carbon footprint.

Find hundreds of resources on all things business travel, from tips on traveling more sustainably, to advice on setting up a business travel policy, and managing your expenses. Our latest e-books and blog posts have you covered.

Never miss another update. Stay in touch with us on social for the latest product releases, upcoming events, and articles fresh off the press.