When it comes to financial management and protecting their bottom line, businesses cannot afford to rely on disjointed spreadsheets and legacy tools that only serve to slow their processes down.
Savvy finance teams and departments now rely on Software-as-a-Service (SaaS) finance tools to help them save money, manage expenses, and prepare for the future. But which solution can help you improve your company's overall financial performance?
To help save your company money, we've put together an overview of the top 5 SaaS finance software solutions -- including details about each provider's main services, noteworthy features, pricing, and customer ratings -- to help you select the right solution from the get-go.
How to choose the right finance software for your business needs
From expense management systems and spend management software to bookkeeping and accounting solutions, there are many types of finance software on the market.
However, there is no one-size-fits-all SaaS finance software solution for every business. Before you make a decision, it's essential that you not only consider your industry, business model, and size but also identify your core business needs and how the tool can provide continuous value.
Here's what you need to consider when assessing the best finance software tools to help your business save money and boost growth potential.
What to consider when choosing finance software
Identify your business requirements: Begin by assessing your finance-related needs and making a list to refer to during the software selection stage. Consider the complexity of your financial operations as well as the specific tasks and objectives you want the tool to help you manage.
For example, if your main goal is to save money on business travel, it makes sense to consider travel and expense management tools. Or, if you're looking to optimize subscription and billing processes, a subscription management tool would be a smart choice.
Consider the tool's scalability: To avoid platform migration in the future, make sure the tool can grow and scale with the business. For example, can the tool accommodate your startup if you rapidly ramp up transactions, add additional users, or require customized features?
Assess the tool's integration capabilities: Does the tool integrate with your current tech stack (including SaaS accounting software, CRMs, and ERPs) to support streamlined data sharing?
Evaluate the tool's cost and added value: Consider whether the tool's pricing model matches your budget and make sure to accommodate any licensing fees, subscriptions, implementation costs, and maintenance charges.
Secondly, consider if the tool's functionality and potential added value matches the price tag, and keep an eye on how the final price tallies with the costs of your other software/subscriptions.
Benefits of investing in finance SaaS tools
Whether you're looking to streamline expense management processes or simply find a better way to calculate monthly recurring revenue (MRR) and annual recurring revenue (ARR), SaaS finance software tools help you streamline some of the most labor-intensive tasks. Here are just some of the other benefits of investing in finance software.
Streamlined cash flow analysis: Features such as transaction tracking and categorization, forecasting, and expense tracking help make the entire cash flow analysis process easier.
Improved productivity through automated processes: Features such as invoicing, expense tracking, and financial reporting help to significantly improve business efficiency.
Reduced system complexity with integrations and add-ons: Many SaaS companies offer integrations with a range of other software systems to simplify workflows, eliminate manual financial data entry, reduce errors, and save time.
Improved insights: Businesses can gain better visibility into important metrics and KPIs such as customer acquisition costs (CAC), customer lifetime value (CLV), and customer churn and retention rates.
Improved visibility into financial performance: Advanced analytics and reporting capabilities offered by many finance SaaS tools help businesses gain deeper insights into their financial performance, identify trends, and make data-driven decisions.
The 5 best SaaS finance software tools
1. Ramp
Ramp is a cloud-based expense management platform that helps businesses optimize spending, track expenses in real-time, and gain financial insights for cost savings.
The platform also automates accounting processes, supports multi-currency transactions, and monitors supplier performance.
Ramp integrates with TravelPerk to enable organizations to provide employees with Ramp corporate cards embedded with company-wide travel policy limits. This integration also offers real-time tracking, spend alerts, and receipt integrations for an optimized employee expense process.
Ramp noteworthy features
Digitized approval policies and spending guidelines, pre-approval of expenses, and flagging of out-of-policy items for review.
Accounting automation helps manage vendor data, bill payment details, and category tracking.
Integrations with Gmail, Lyft, and Amazon Business to enable fast receipt collection.
Virtual and physical cards with unlimited 1.5% cash back.
Syncs general ledger category mappings with NetSuite, Sage, QuickBooks, and Xero to eliminate multiple entries.
How customers rate Ramp
G2 rating: 4.8/5 (As of June 2023)
Capterra rating: 4.9/5 (As of June 2023)
Ramp's most-rated features
The following are Ramp's most highly-rated features by real users on Capterra:
Approval process control: 5/5
Mobile receipt upload: 5/5
Reimbursement management: 4.7/5
Budgeting/forecasting: 4/5
Ramp pricing
Ramp's spend management platform and corporate card are 100% free to use.
Languages supported by Ramp
Ramp only supports the English language.
2. Divvy
Divvy is an all-in-one expense management system designed to help small and mid-sized businesses manage spending, cash flow, and expenses and automate accounts payable.
Businesses can proactively control employee spending by creating budgets, tracking spending across departments, individual employees, and vendors, and creating customized reports. Organizations can also benefit from Divvy's corporate credit card which comes with a rewards scheme and benefits package.
Divvy's integration with TravelPerk provides businesses with a centralized portal from where they can seamlessly book, manage, and report on employee travel expenses.
Divvy noteworthy features
Divvy automatically syncs with employee credit cards to provide real-time visibility into spend by department, team, project, and individual budgets.
Approvers can set spending limits and merchant controls which are directly tied to employee cards to prevent overspending and spending out of policy.
Users can customize Divvy to mirror their chart of accounts by integrating it with some of the best accounting software tools.
Mobile receipt uploads and push notifications enable quick employee reimbursements.
Automated accounts payable processes are enabled by tailored approval workflows to fit business rules and two-way matching.
How customers rate Divvy
G2 rating: 4.5/5 (as of June 2023)
Capterra rating: 4.7/5 (as of June 2023)
Divvy's most-rated features
Divvy's most highly-rated features by real users on Capterra:
Receipt management: 4.7/5
Divvy pricing
Divvy is free to use if you use their corporate credit card program. If you do not use their card, you cannot use the provider's spend management platform.
Languages supported by Divvy
Divvy only supports the English language.
3. Brex
Brex is an all-in-one spend management tool that helps companies automate expense approvals, enforce spending and expense policies, and automate reconciliation.
The solution supports automated document collection, provides AI-driven insights on cost-saving opportunities, and reimburses US and international employees in three days or less.
The tool also offers a global corporate card with higher credit limits and built-in expense management features.
Brex noteworthy features
Managers can control cards at multiple levels, including restricting specific vendor spend, setting card limit expiration dates, and blocking unwanted categories and merchants.
Card limits and expenses can be monitored in real-time, by team, individual, and global subsidiary levels.
In-policy expenses are auto-approved to help managers save time on expense processes.
Mobile receipt uploads powered by OCR technology match receipts in any language or currency.
Budgets can be created (for over 100 currencies) and tracked in real-time for departments, teams, individuals, and entities.
How customers rate Brex
G2 rating: 4.7/5 (as of June 2023)
Capterra rating: 4.5/5 (as of June 2023)
Brex's most-rated features
Brex's most highly-rated features by real users on Capterra:
Mobile receipt upload: 4.5/5
Receipt management: 4.1/5
Accounting integration: 4.1/5
Brex pricing
The Brex Card has no annual fees or foreign transaction fees.
Languages supported by Brex
Brex only supports the English language. 
Ready to explore more finance software tools?
4. Invoiced 
Designed as a "hub for all your invoicing and payments", Invoiced is an accounts receivable and accounts payable software tool for B2B finance teams.
The platform helps buyers and sellers securely send and receive invoices, pay vendors, and receive payments. Finance teams can process payments through credit cards, ACH, and payment merchants, choose from customized payment plans, and set autopay for transactions.
Invoiced noteworthy features
Accounts receivable is automated, including all aspects of billing, collections, payments, reporting, and forecasting.
The tool's portal enables users to make payments, set up auto-pay, download receipts, and manage subscriptions.
Finance teams can access pre-built or custom reports in real-time across the entire invoice-to-cash lifecycle, cash collection forecasting and multi-entity reporting.
All aspects of the accounts payable process are automated, including approval workflows, payments, team collaboration, and reporting.
The tool's vendor verification process reduces fraud and vendor impersonation.
How customers rate Invoiced
G2 rating: 4.6/5 (as of June 2023)
Capterra rating: 4.7/5 (as of June 2023)
Invoiced's most-rated features
Invoiced's most highly-rated features by real users on Capterra:
Recurring/Subscription billing: 5/5
Invoiced pricing
Invoiced provides different pricing options for its accounts receivable and accounts payable solutions.
Accounts receivable
The starter plan for small businesses starts at $39/user/month. The two other pricing options are custom and based on accounts receivable solutions and features that are tailored to each business.
Accounts payable
The starter plan costs $29/user/month for small businesses. The mid-sized business plan costs $49/user/month. To obtain a quote for enterprise businesses, contact Invoiced directly.
Languages supported by Invoiced
Invoiced only supports the English language.
5. Vendr
Vendr is a SaaS buying platform designed to help businesses reduce costs while speeding up procurement processes.
The software guides users through the SaaS buying and management journey by automating the purchase approval process with data-driven procurement workflows, enforcing compliance with regulatory and industry-specific standards, and providing real-time updates on cost-saving opportunities.
Vendr noteworthy features
Automated intake-to-procure workflows.
Users can benchmark and compare costs for over 20,000 products according to their company's size and budget.
Automated reporting dashboards provide a single source of truth for SaaS contracts, renewals, and spending.
Users have access to industry-leading SaaS consultants for feedback on contracts and negotiation strategies.
The platform provides a dedicated portal for employee procurement intake.
How customers rate Vendr
G2 rating: 4.6/5 (as of June 2023)
Capterra rating: As of June 2023, there are no customer reviews of Vendr listed on Capterra.
Vendr pricing
Vendr offers three pricing tiers, each with a flat annual rate based on a company's annual SaaS budget.
Starter: $36,000/month for companies with $400K-$1M annual SaaS spend.
Growth: $78,000/month for companies with $1M-5M annual SaaS spend.
Enterprise: $120,000/month for companies with over $5M annual SaaS spend.
Languages supported by Vendr
Vendr only supports the English language.
Which SaaS finance solution is best for your business?
This guide is a great starting point for comparing some of the top finance SaaS products on the market to save your company money. Depending on your business's unique needs, there's a solution out there for everyone.
However, if you're on the hunt for a tool that can also help you manage business travel expenses, TravelPerk's robust expense management functionality and VAT recovery solution streamlines expense and invoicing processes. With negotiated rates and deep spending insights, TravelPerk can help you save money on business expenses and travel costs.
To find out how you can start saving money on business and travel expenses, book a free demo today.
Start saving money on business travel for your company today!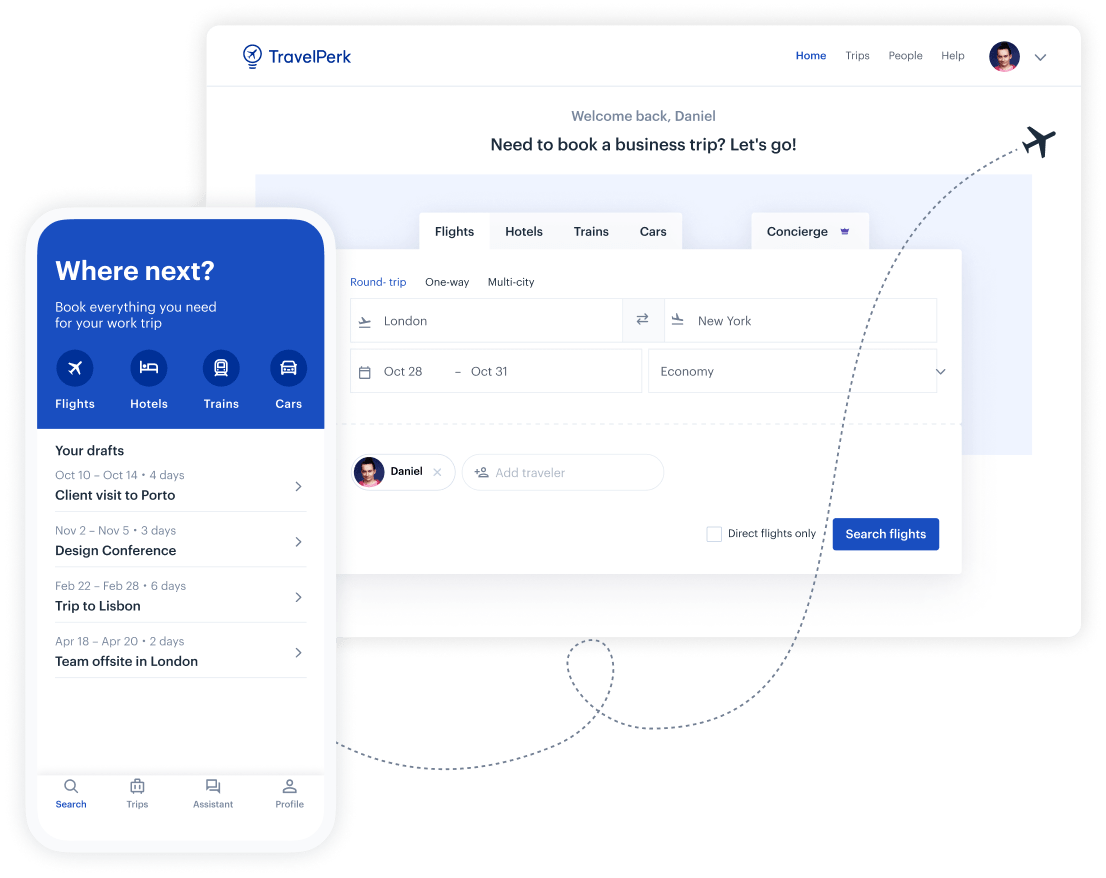 Make business travel simpler. Forever.
See our platform in action. Trusted by thousands of companies worldwide, TravelPerk makes business travel simpler to manage with more flexibility, full control of spending with easy reporting, and options to offset your carbon footprint.

Find hundreds of resources on all things business travel, from tips on traveling more sustainably, to advice on setting up a business travel policy, and managing your expenses. Our latest e-books and blog posts have you covered.

Never miss another update. Stay in touch with us on social for the latest product releases, upcoming events, and articles fresh off the press.