Real life scenarios
👩 Lucy is an account manager. Her next trip ✈️ to visit one of her top customers is in 2 days - all is ready, and had been booked weeks ago. 📩 A new email pops up in her inbox: it's from their customer, who just got sick and needs to postpone the meeting by one week.
Lucy checks the new flight dates. The new fare is a bit more expensive 💰 and there are only 3 seats left. With just a little over one week to go before her new appointment date, Lucy knows prices will go up fast. She submits the request immediately, and waits…
👨 And then there is Matt, who's attending a business event in Chicago. He's now on his way to the airport. Unfortunately, there's been an accident and his cab is stuck in traffic.🚦 He needs to change to a later flight urgently! He requests the change via his app, but it's already 6 in Chicago and for Marine, his travel manager back in Paris, it's 1 am the next morning.
🚩 For Lucy and Matt, changes of plans like these  happen all the time, and when you are traveling or very close to departure, timing is critical. Delays in handling approvals can leave travelers waiting, unsure what to do, and making their travel experience really stressful, especially if it happens while they travel! It can also cost your business money. According to our own data:
10% of flights are sold out before being approved
and prices can rise up to 200% as the departure date looms!

How does TravelPerk solve those real life scenario problems?
🔎 So, we asked ourselves, how can TravelPerk help? Almost one modification request out of five takes more than 24h to get approved. But are approvals for such modifications really needed?
🎤 We've interviewed admins across a number of companies and 75% of them agreed that when it comes to last minute trips, the approval is not necessarily about the cost of the trip. When a trip is really needed, then the only time you might need to find an alternative solution and seek approval is if there are no economic fares available.
But for executives and travelers who need to make changes on the go, the admin's main concern is just to give them an answer as soon as possible, and avoid making a stressful situation even worse by leaving them stranded.
🎉 We're excited to say that we've taken all this feedback onboard and worked on expedited approvals for all those special cases! This will give you options to customize approval roles for trip modifications that happen pre and during the trip.

Stay tuned, express approvals for trip modifications are coming soon!
Can't wait? Get in touch with your account manager for a sneak peek of what you'll be able to do!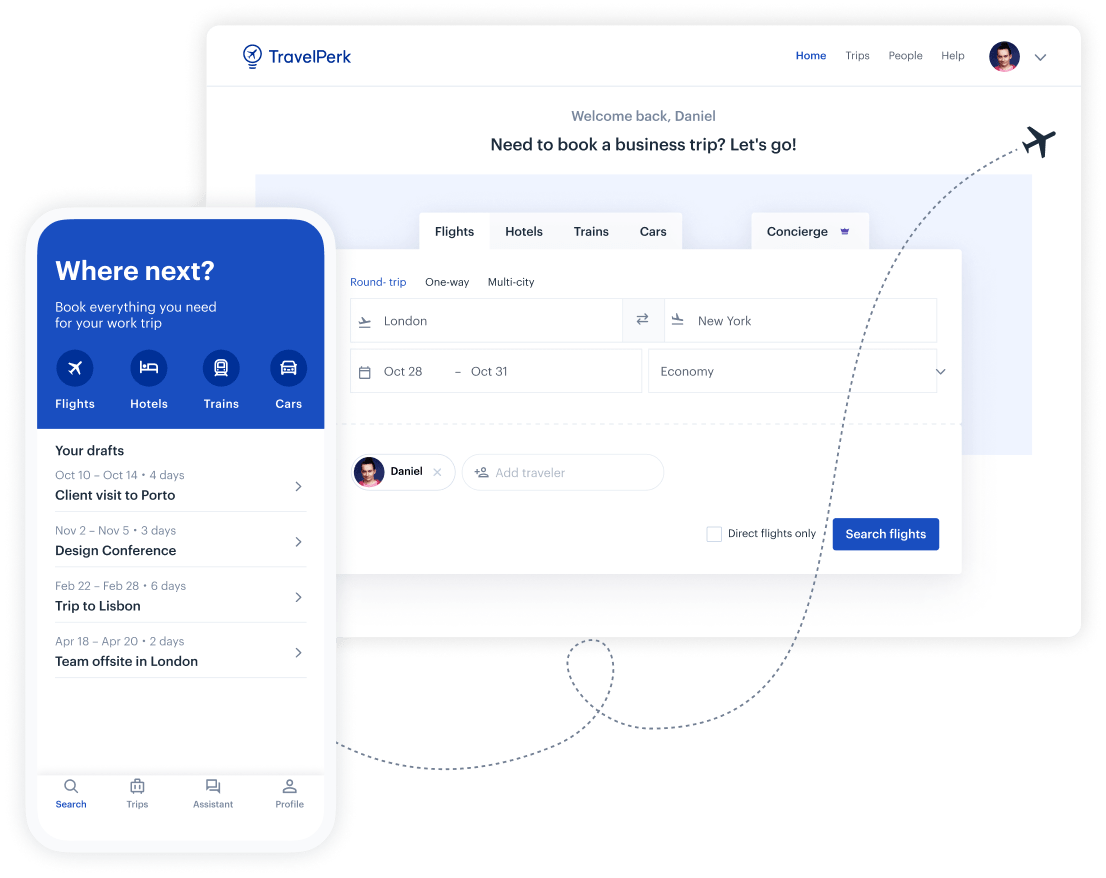 Make business travel simpler. Forever.
See our platform in action. Trusted by thousands of companies worldwide, TravelPerk makes business travel simpler to manage with more flexibility, full control of spending with easy reporting, and options to offset your carbon footprint.

Find hundreds of resources on all things business travel, from tips on traveling more sustainably, to advice on setting up a business travel policy, and managing your expenses. Our latest e-books and blog posts have you covered.

Never miss another update. Stay in touch with us on social for the latest product releases, upcoming events, and articles fresh off the press.