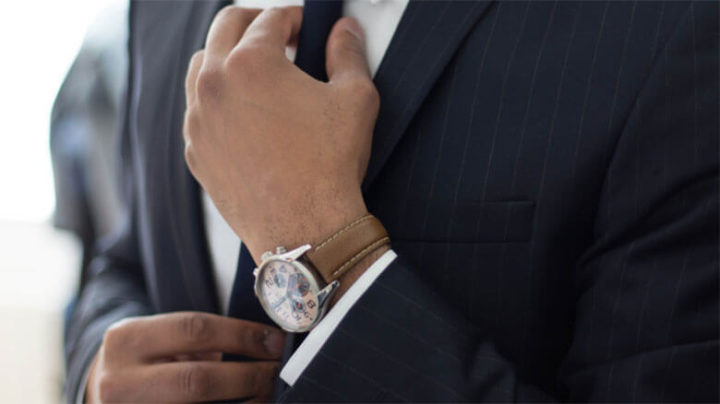 Whether it's back-to-back meetings or the pressure to perform well on little sleep, the stress of business travel on your boss can be significant. But anticipating these moments and finding ways to alleviate them can win you serious kudos. Problem is, they're not the only ones juggling multiple responsibilities.
We know your day is already full of office management – let alone adding travel arrangements to the mix – so we've saved you the time (and brainpower) by rounding up 8 low-effort, high-impact things you can do to help your boss have a successful trip.
A positive travel experience comes down to a few key factors that your executive truly needs:
Clarity – Always up-to-date knowledge of all travel plans and details
Support – Ability to reach out for help at any point, whether its for changes, cancellations, or what have you
Time savings – Quickly taking care of administrative tasks while on their business trip
Personalization – Getting the travel experience they expect
Fun – Special or restorative moments
These travel tips will help you think outside the box the next time you plan business travel. You'll exceed "travel management" or "administrative assistant" and become a full-blown Travel Superhero.

1. Prepare your executive's cell phone
Cells are for more than just phone calls—they're great tools for eliminating hassle when it comes to traveling. Here are a few travel apps that can make your boss' trip much easier.
From saving flight numbers to alerting them of any changes to their travel time to hotel reservation numbers, these apps have got it all. TripIt lets you find live gate changes and departure info for flights, which is super useful for frequent flyers.

Many hotel apps, like the Marriott Mobile App, allow for mobile check-in. Consider which apps your exec will likely use, and go the extra mile by downloading them and even signing in if needed.
For international travel, choose a currency converter app and a translation app. XE's currency converter is available on Android and iOS and will help your exec stay on budget during the trip. Google Translator is the best option for a language app.

Most importantly, download the appropriate languages and currencies for offline use. Undoubtedly, your boss will experience some patchy service or potentially long breaks in WiFi access, so whenever possible, download offline features. Tripadvisor and Google Maps even let you download city maps and place information in advance!
2. Have a point person for itinerary changes in the eleventh hour
Stuck in Nice for a train strike…got a flight delay for a day in Amsterdam due to fog…needing to stay in Newcastle for an additional night…whatever your executive comes up against, you need to know who will handle it.
There are so many hurdles in travel planning, and even more when someone is actually on the road. You need to be ready for anything without waiting for your travel agent to get back to you.

Last-minute changes are always a big pain (unless you like being put on hold). Not knowing ahead of time who is in charge of making those changes would be a disaster.

If you have been working with this executive for any length of time, chances are that you already know who will handle any last-minute itinerary changes. But if this is a new working relationship, make sure it's clear ahead of time, and figure out the best workflow to pay for these changes so you or they don't have to use your own credit card.

Whatever service you use to book your boss' travel, make sure it includes 24/7 support to allow for urgent responses to any unforeseen needs and follow-ups. When booking with TravelPerk, our personal concierges take care of unexpected changes and are available 24/7 via local call, email or chat so your boss always has a travel companion—even when you're sleeping.
3. Always keep track of preferences
Preferences change with time and circumstance. Your exec might prefer proximity to the client or local office for short trips, but want to be near walkable restaurants and city sights to enjoy their free time on longer trips. They might even prefer traveling with ground transportation like trains or car rentals over booking flights.

Never assume you'll remember, even with the most diligent and careful planning. Keep a running list on an easy-to-edit file (like Google docs) or use TravelPerk to safeguard this info for every user. Here are some important categories:
Frequent traveler programs in use
Seating preferences
In-flight meal preferences (especially any allergies)
With TravelPerk, you can also add a special request to each booking that our concierge service will take care of (like a late checkout or extra legroom).

Some preferences might hold true for every trip, others might be more specific. Maintaining this list of preferences will eliminate repetitive conversations and save everyone time in the long run.
4. Fully vet the hotel
Have you ever been disappointed by hotel wifi? The last thing you want is to be partly responsible for a subpar wifi experience. Almost every hotel says their wifi is fast, but that's not always the case. You can use Hotel Wifi Test to double-check on the real status.

You might also want to do a quick search in TripAdvisor to read real reviews before committing to a hotel. Look out for any issues with service or quality. To get the most helpful information, review the top 5-10 most recent reviews and search through any relevant tags that come up like "library cafe" or "wifi lounge."
5. Take care of "little extras"
As executive assistant to the CEO of Clarity Capitol, Yehoshua Wertheimer understands the importance of thinking ahead when it comes to business travel:
"Leaders do not always have time to plan. They understand that in order to reach maximum productivity and effectiveness, they will need the help of a reliable assistant, the kind that is always a few chess moves ahead, clearing away the clutter and taking any necessary preemptive or proactive steps."

Yehoshua Wertheimer
Here are some examples of little extras that you can prepare in advance for your boss:
Backup luggage tags
Extra business cards
Information and contact details of the local host (client or office manager)
Healthy, compact snacks with protein
Restaurant recommendations based on known favorite foods
Tips for how to spend any downtime
Take a second to brainstorm the little things that will make a big difference for your exec, and again keep a running list.
6. Keep all travel details in one place offline
You know the importance of having the travel itinerary, hotel and rental car details, loyalty program details and relevant contact info all in one place. It's doubly important that the info should be accessible offline if needed.

So, where should you keep all the deets? Here are a couple of ideas:
One PDF Document: Create a single-page Word document template and fill in the travel details for each new trip, saving it to a PDF file that can be saved to all of your boss' devices to be easily accessed offline.
One Clear Plastic Sleeve: Condense all necessary travel documents into one clear plastic sleeve or paper-sized clear envelope. This can be a print-out of your all-in-one PDF or copies of various confirmations.
One Screenshot: With TravelPerk, the details of each trip can be found in one place (with just one login!). But for those times when you need offline access, take a screenshot of the deets and send it via Slack or Whatsapp. It's the fastest route.
7. Simplify expense reporting
Expense reporting can feel like a massive waste of time for all staff members. Tracking money takes longer than spending it.

Help your boss get expense reporting done in a flash. Download a receipt-scanning app for them such as Receipt Bank or Expensify, which is available on iOS and Android. Even if your company hasn't officially onboarded such an app, it can be a lifesaver for each individual employee.
If your exec handles expense reporting on their own, you can pre-fill some of the trip details in the reports, so that they can complete the task faster.

But nothing beats automatic. We integrate with Expensify so that all trip details generate reports automatically. Huzzah!
8. Create an overall successful experience
Here's a very simple question you can ask your boss: What needs to happen for this trip to be a success?

He might say, "No matter what, I need to be on time," meaning you should have alternate plans in place if the first fails. Or there might be some other small thing he wants to do like, "I can't forget to get my daughter macarons."

For each trip, identify the non-negotiable priorities and (for longer trips) one or two personal things that will make the stay more enjoyable. Remember, everyone is at their best when balanced, fully rested, and connected to their personal motivation for success.

After the trip, have a quick conversation with your boss about how the trip went and what you can do differently next time. Build upon each experience and continuously improve.

When you're able to supersede the necessities of business travel by thinking ahead, streamlining necessary documentation, reducing stress and increasing enjoyment, then you become an invaluable asset. Or in other words, a Travel Superhero!

To simplify business travel booking, preparation, and reporting, sign up for TravelPerk.


The ultimate travel arrangements checklist template
Having a checklist that you can refer to before your trip helps you prepare for both the expected and the unexpected. Anticipating your boss's needs ahead of time will make the trip all the more successful and save you time in the process, and that's where a travel arrangements checklist template comes in handy.

To get you started, we've created a travel arrangements checklist template that you can use for your boss's next trip, and the next, and the next!
Download the following apps (with offline features where possible) to your executive's cell phone
Keep track of your executive's preferences and necessities
Any frequent traveler programs in use
Flight seating preferences
In-flight meal preferences
A note of allergies
Late checkout needs
Extra legroom preferences
Transportation preferences (trains, car rentals, flights, etc)
Vet your hotel accommodation
Use Hotel Wifi Test to check the WiFi speed
Use TripAdvisor to check hotel reviews
Check the hotel's refund policy to account for delays
Verify the location of the hotel
Prepare all documentation
Check passport is in date
Double check any travel visas
Print travel/car insurance information
Print any COVID-19 travel documents (vaccine certificate, test documentation, etc)
Print travel itinerary
Prepare the "little" extras
Backup luggage tags
Pack extra business cards
Store information and contact details of the local host
Pack your boss's preferred snacks
Research restaurant recommendations
Research how to spend any free time
Keep all travel details in one place offline
Create a PDF document for each trip
Keep a plastic sleeve with all travel documents
Save screenshots of important information
Prepare for expense reporting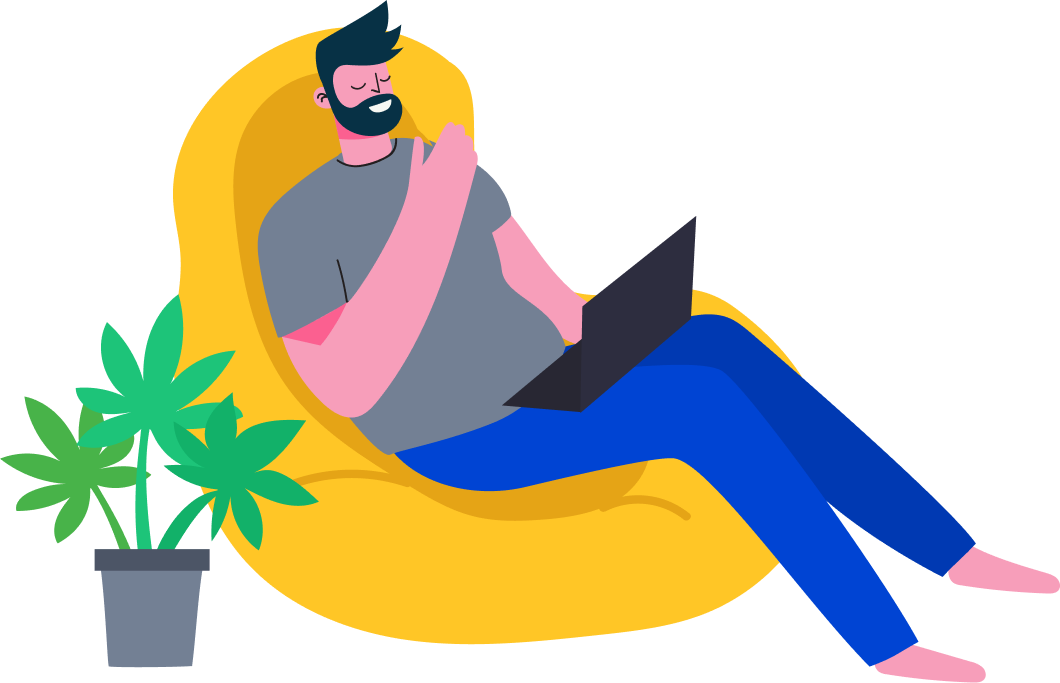 Subscribe now to get all the latest updates, news and more, straight to your inbox!