Portugal is one of Europe's leading destinations for corporate retreats. By boosting engagement and reducing stress, company retreats provide a constructive opportunity for employees to connect with each other on a personal level outside the workplace. Portugal is the perfect backdrop to bring your team together: it has everything, from sun and surfing to art and culture—not to mention Portuguese food.
Whether it's exploring the beaches of the Algarve, sampling the wines of the Douro Valley, or immersing yourself in the historic cities of Lisbon and Porto, Portugal can cater to every type of corporate getaway. Its beauty, variety and accessibility make it a top choice for companies looking to boost collaboration and engagement among their employees.
Let's see what Portugal has to offer, starting with some of the most popular areas.
5 Regions perfect for your next corporate retreat in Portugal
1. Algarve: a beach paradise offering everything and more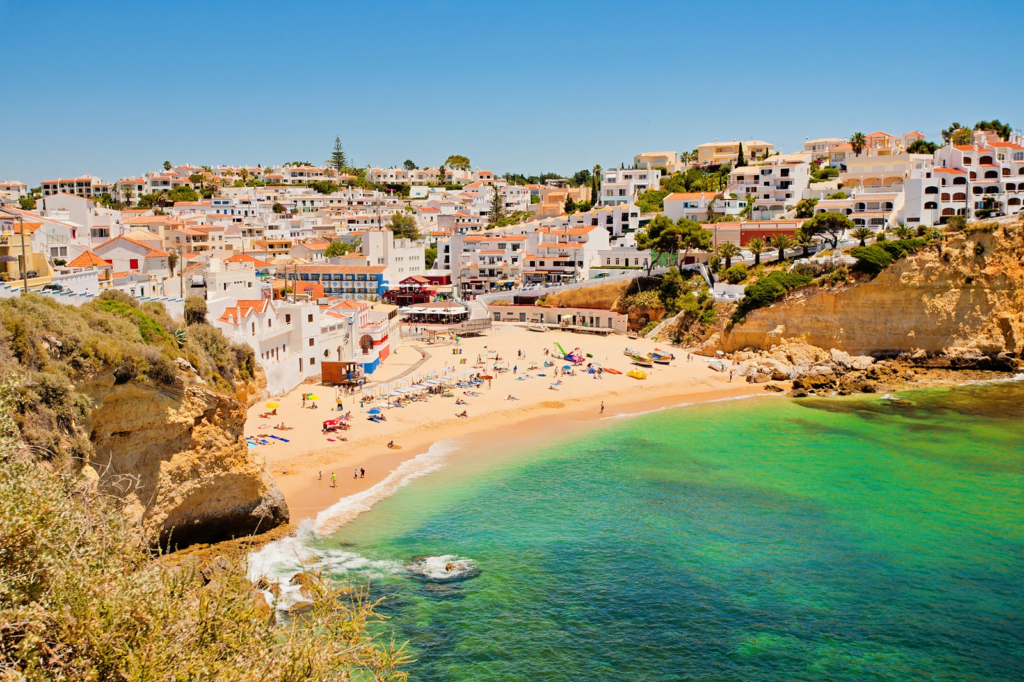 The southernmost region of Portugal is known for its stunning beaches, luxury resorts, and year-round warm weather. Algarve is a great retreat location for companies looking to combine work and play. Boasting globally-recognized beach resorts such in Albufeira and Lagos, it's a great opportunity to help your colleagues de-stress by the ocean.
If you want to get your team up and about, there are plenty of activities on offer. The more luxurious end of the scale includes champagne cruises, boat chartering and deep-sea fishing, but there are fantastic options on the more affordable end, such as go-karting, hiking, or horse-riding. Ideal for large and small groups alike, Algarve is definitely not one to miss.
Team building activities: team water sports, parasailing, group trekking, spa days
Best time of year: Spring-Summer
Price meter: $$-$$$
2. Lisbon: explore the beating heart of Portugal with your team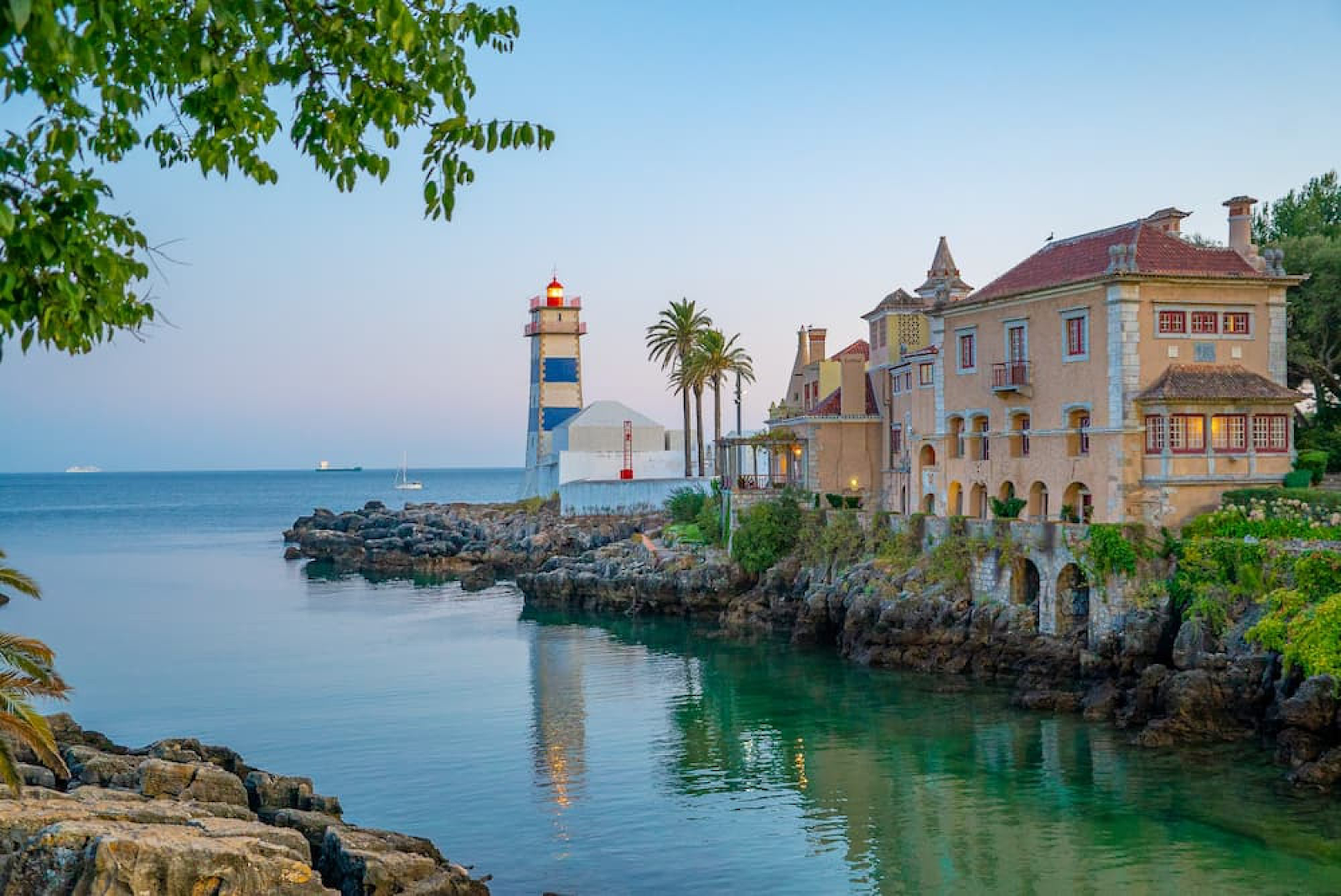 Brimming with options for accommodation, dining, and activities, Lisbon is full of ways to get your team engaged and entertained. Its bright colors (think yellow trams, pasteis de nata, and pastel buildings) and authentic feel mean it's a brilliant city to explore and get to know together.
Part of the appeal of Lisbon is the possibility for day trips outside the city, such as the historical town of Sintra with its fairy-tale castles up in the mountains, or maybe a day of surfing in Costa da Caparica.
Team building activities: e-bike tours around the city, treasure hunts, escape rooms, boat cruises down the River Tagus, and group cooking classes
Best time of year: all year round
Price meter: $-$$$
Did you know that TravelPerk has a specialist Group Travel and Meetings & Events team?
3. Douro Valley: visit a beautiful wine region in northern Portugal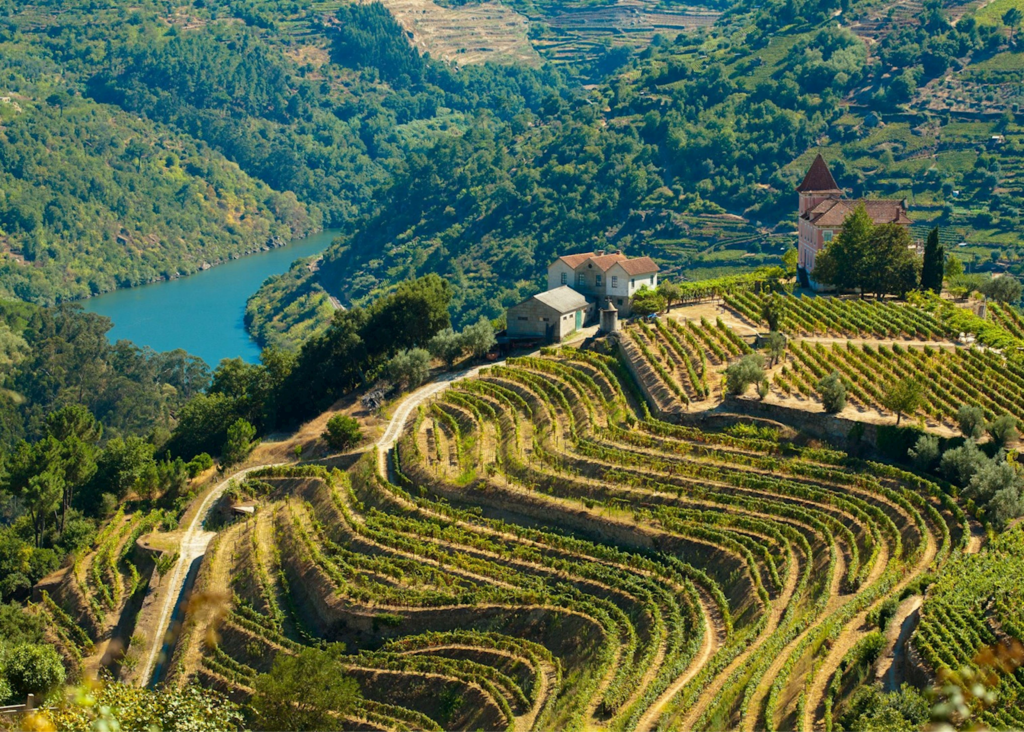 The Douro Valley offers stunning scenery with its sun-dappled countryside, excellent wine and food, and many opportunities for outdoor activities such as hiking and biking. The region is a great choice for companies looking to escape the city and immerse themselves in nature.
World-renowned for its wine, there's no shortage of grape-related activities in the Douro region. However, there are also plenty of alternatives, from admiring the rock art at the archaeological park at the Côa Valley (a UNESCO World Heritage Site and one of the world's largest open-air museums) to a road trip down the stunning Estrada Nacional 222, which runs between Peso da Régua and Pinhão.
Team building activities: wine-tasting at Quinta do Bomfim, boat tours along the Douro River, visits to the Quinta do Seixo wineries or the capital of the Douro Demarcated Region.
Best time of year: Spring
Price meter: $$$
4. Cascais: a picturesque coastal town located just outside of Lisbon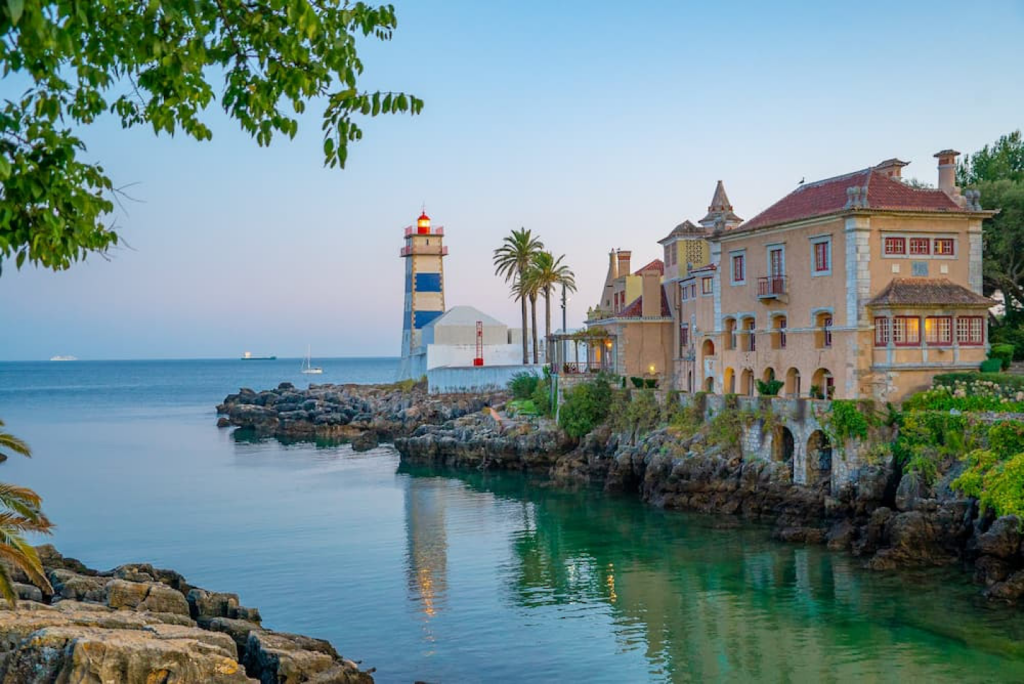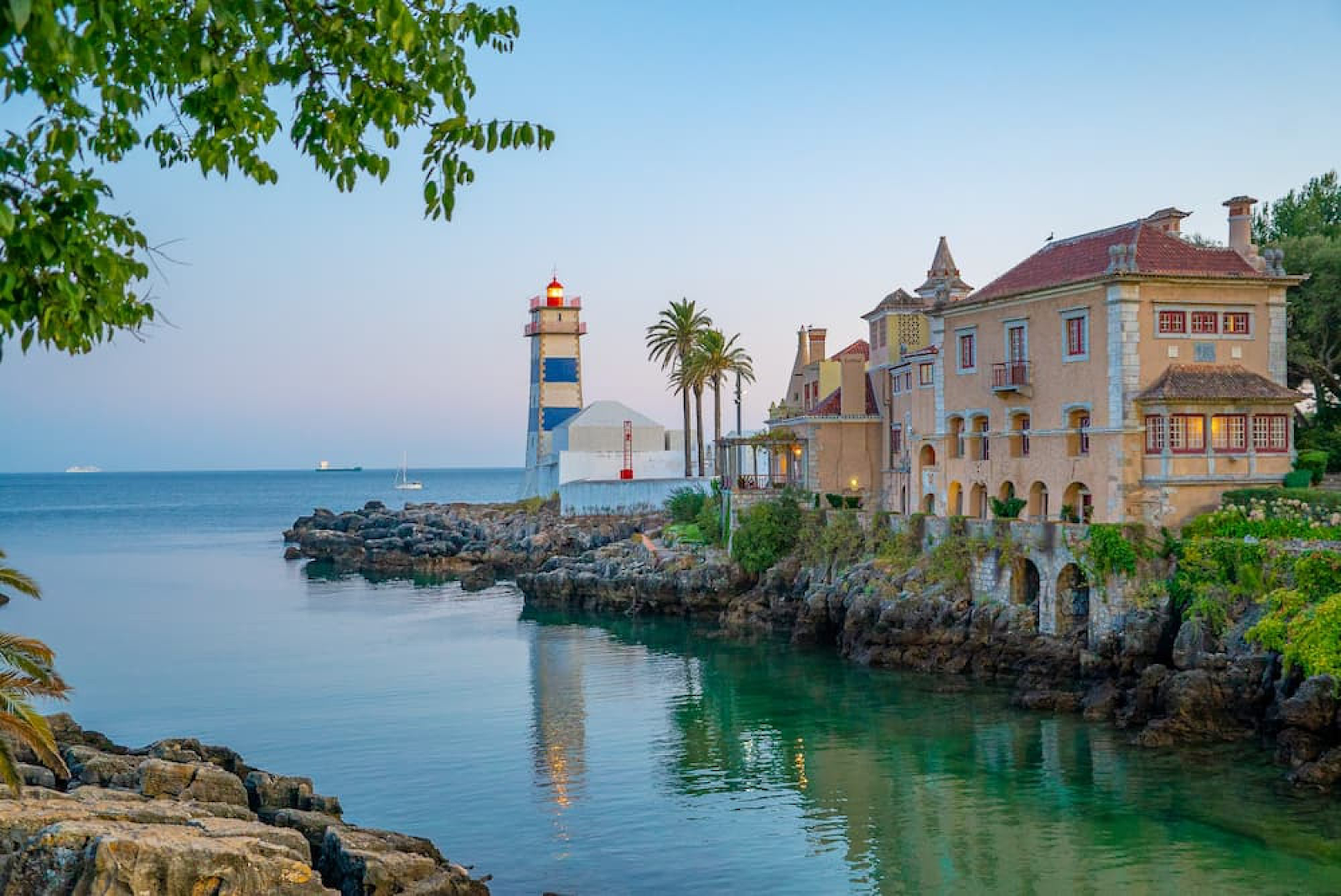 Cascais offers a combination of beautiful beaches, historic architecture that tick the boxes for the aesthetic side of a corporate retreat, while the town itself is busy and ideal for group activities. The jewel in its crown is Praia do Guincho, a beach characterized by its stunning natural beauty, cliffs, dunes and crystal-clear water.
Home to a great variety of wellness retreats (think yoga classes, swimming pools and massages), Cascais is tailor-made to those companies looking to get some R&R. It's also close enough to Lisbon for a day-trip, if you want to balance out your yoga retreat with some city buzz.
Team building activities: cycling tours, treks on horse-back, surfing lessons, kayaking, and hiking
Best time of year: Spring - early Summer
Price meter: $$
5. Madeira: recharge your batteries on a picture-perfect island off the coast of Portugal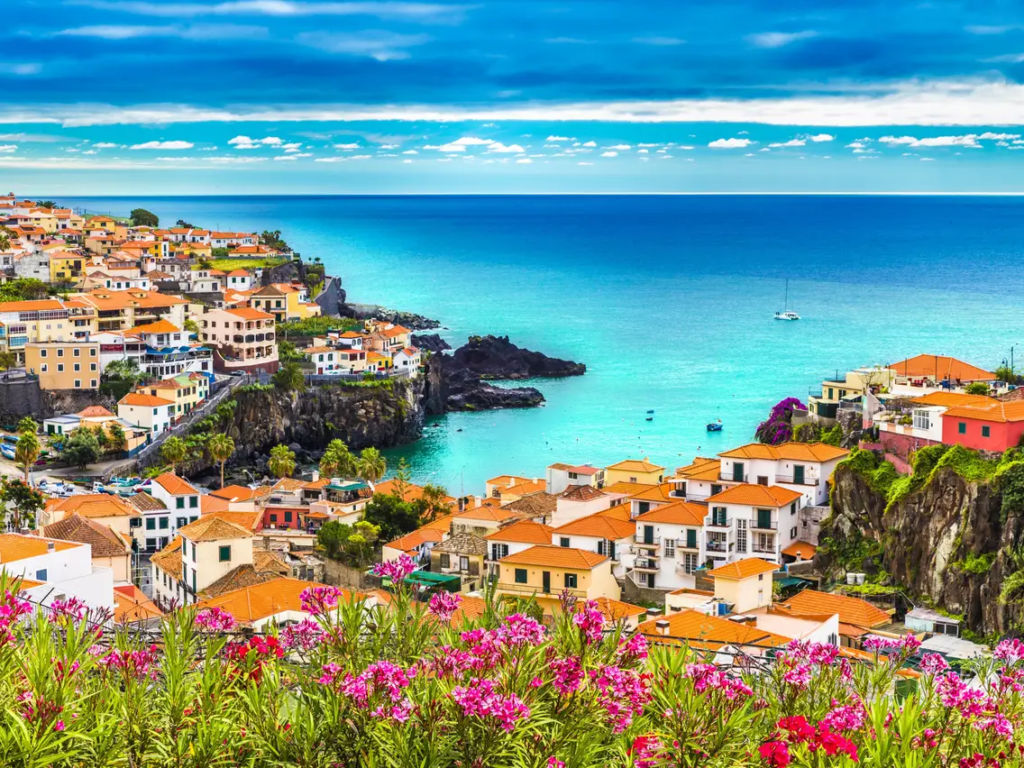 Help your team disconnect from the world outside while connecting with each other on this subtropical island known for its astounding beauty, mild climate, and outdoor activities.
Madeira offers a great escape from city life, making it an excellent destination for companies looking to recharge and rejuvenate.
Away from the hustle and bustle of the mainland, you and your team can relax with wholesome activities such as whale-watching, hiking and yoga classes. Don't forget to try Madeira's honey-cake — known far and wide as one of the best local delicacies Portugal has to offer.
Team building activities: jeep tours around the island, orienteering, poncho-making, adventure challenges
Best time of year: Summer
Price meter: $$$


5 hotels for a team-building retreat to remember
1. Royal Obidos Spa & Golf Resort: near sun-drenched Casalinho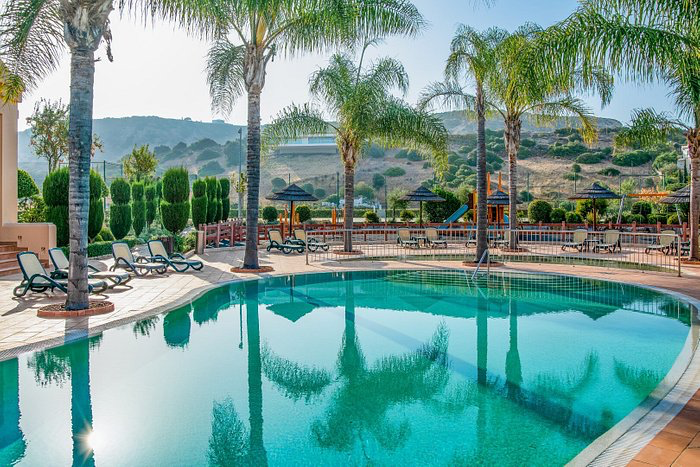 If you're really looking to treat your employees (and have some golf fanatics in your ranks) this luxurious hotel overlooking the Atlantic Ocean should be a top choice. With wifi access, a fitness center and an outdoor pool, the resort boasts an array of features that'll keep your employees happy for the duration of your stay.
Team building activities: golf tournament, trip to the historic village and castle of Obidos, visit the popular Almagreira Beach
Best time of year: Spring- Summer
Price meter: $$$
2. Lisboa Pessoa Hotel: an oasis in the bustling capital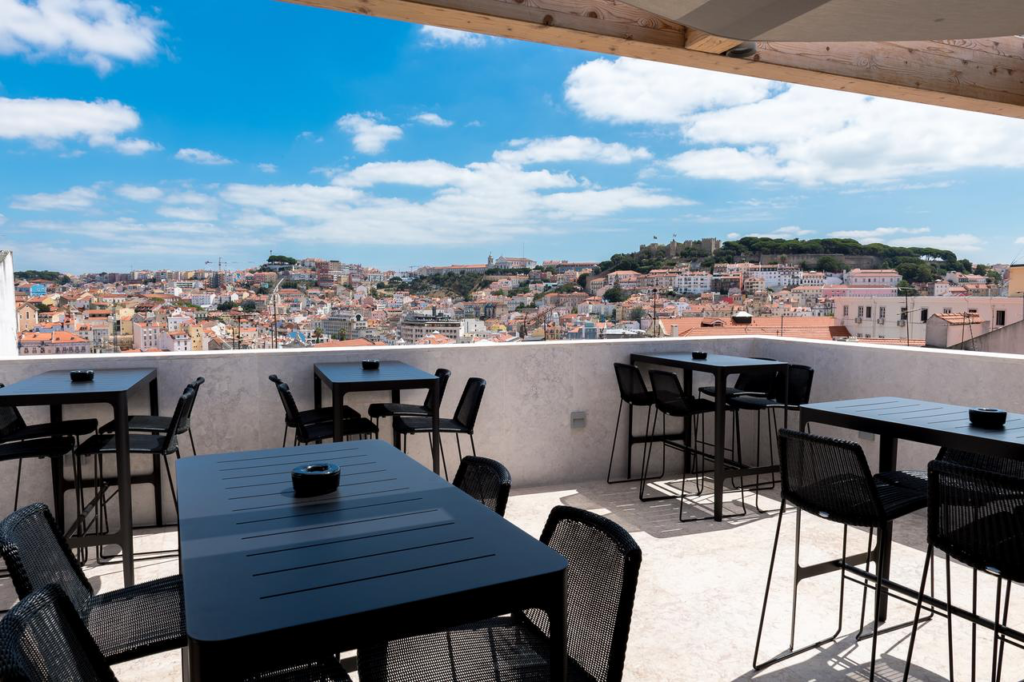 If you've decided on a trip to the capital (good choice!) the Lisboa Pessoa Hotel is a brilliant site to host your corporate retreat. Located right in the heart of the city, this hotel offers an array of features and rooms to cater to all your corporate needs. With a highly-rated breakfast included, free wifi and a fitness center complete with a pool, your employees can enjoy a slice of tranquility in the busy city.
Team building activities: group cooking classes, escape rooms, fine dining, dance classes, you name it!
Best time of year: all year round
Price meter: $$
3. Hotel Dom Enrique Downtown: an authentic experience of Porto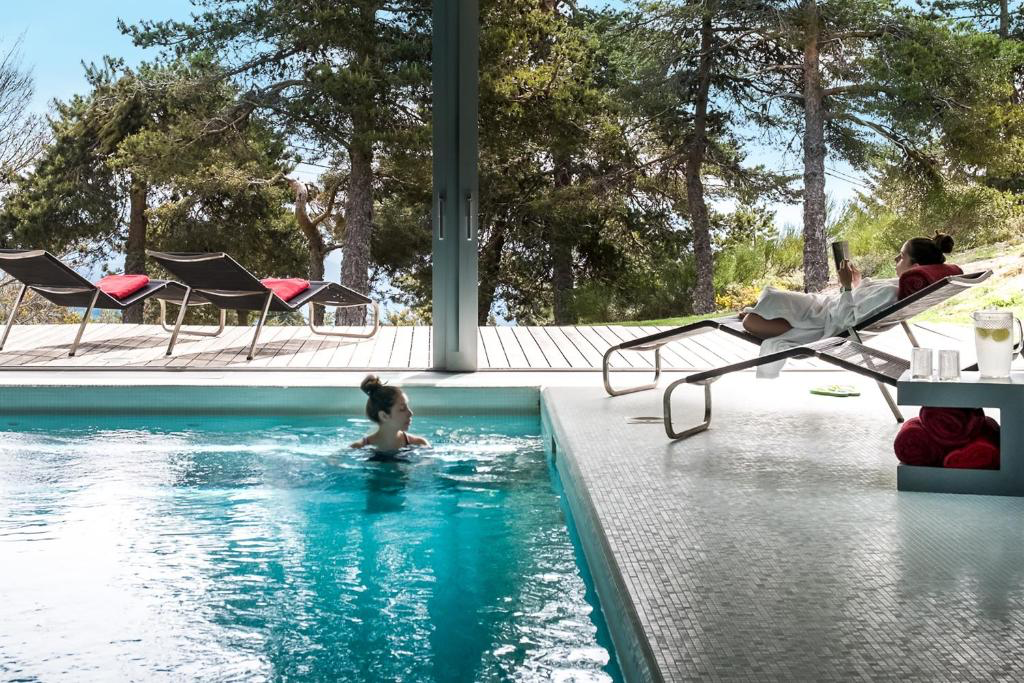 Situated in the center of the warm and welcoming city of Porto, Dom Enrique is a great option if you're looking for a solid base for your corporate retreat. It offers an immersive experience in the city: their popular bar, The Cosmopolitan, features a deck with scenic city views, and their restaurant, Além-Mar, features a tiled wall by Júlio Resende, a famous contemporary Portuguese artist (not to mention their high-quality local dishes).
Team building activities: e-bike tours around the city, treasure hunts, escape rooms, art galleries, top-quality local cuisine
Best time of year: Spring-Autumn
Price meter: $$
4. Baia da Luz Resort: a slice of paradise in the Algarve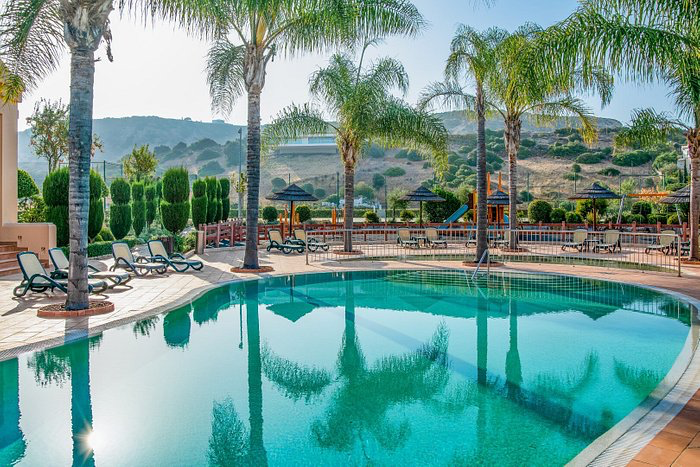 With impressive ratings across the board, Baia da Luz is a must-visit hotel if you're heading to the Algarve. Its location means that all activities, from watersports to hiking, are just a short walk away (the beach is under 200m from the hotel) yet it manages to preserve a sense of tranquility with its peaceful sundeck and outdoor pool.
Team building activities: watersports, paragliding, barbecues, yoga retreats
Best time of year: Spring-Summer
Price meter: $$$
5. Casa das Penhas Douradas: a mountainous retreat in the Serra da Estrela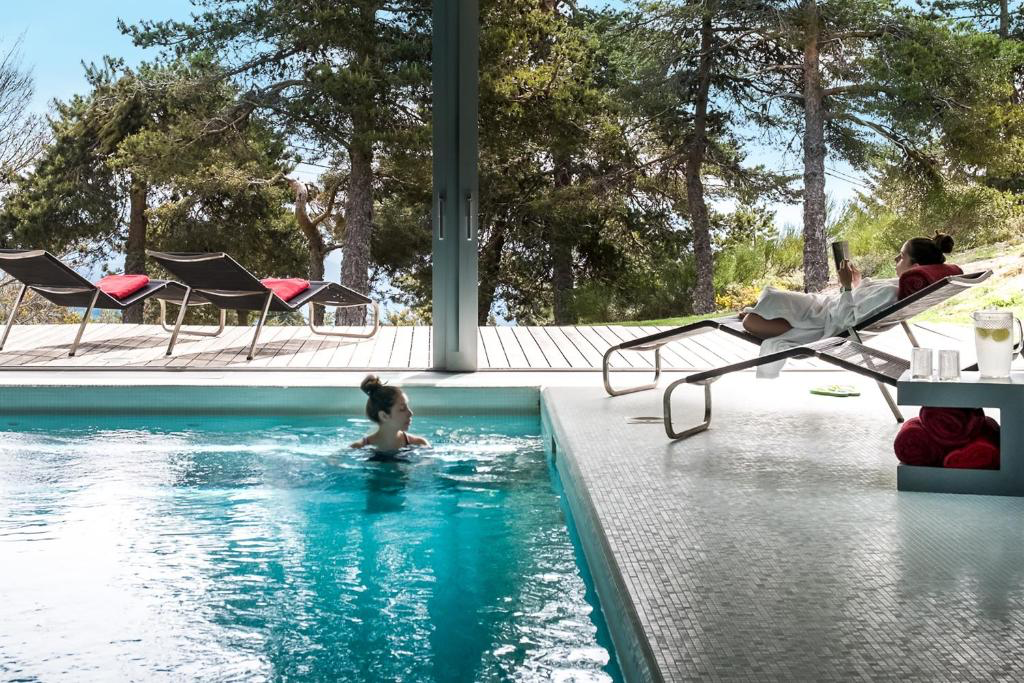 And…breathe. If you're thinking a corporate retreat means a trip to the stunning Portuguese mountains, this hotel is for you. Designed for an ultimate disconnection, this hotel is located in Manteigas, at an altitude of 1500m above sea level. Ideal for a team that needs some time away from it all, this magical spot in the heart of the Serra da Estrela will provide you with that much-needed oasis where time seems to stop.
Team building activities: hiking, spa days, camping, outdoor picnics, treks on electrics bicycles
Best time of year: Spring-Autumn
Price meter: $$$
Get your team one step closer to their corporate retreat
There we have it. The best options for a corporate retreat in Portugal. The ideas are there, so now all you have to do is begin organizing your offsite retreat—and you don't even have to do it! TravelPerk offers stress-free organization, helping you book travel and accommodation, manage bookings and choose locations.
Forget hours of admin and let TravelPerk do the heavy lifting for you. We'll source the best flight options, ground transport and hotel bookings, cross all the t's and dot the i's so you don't have to, making sure your corporate retreat is exactly that—a retreat—from start to finish.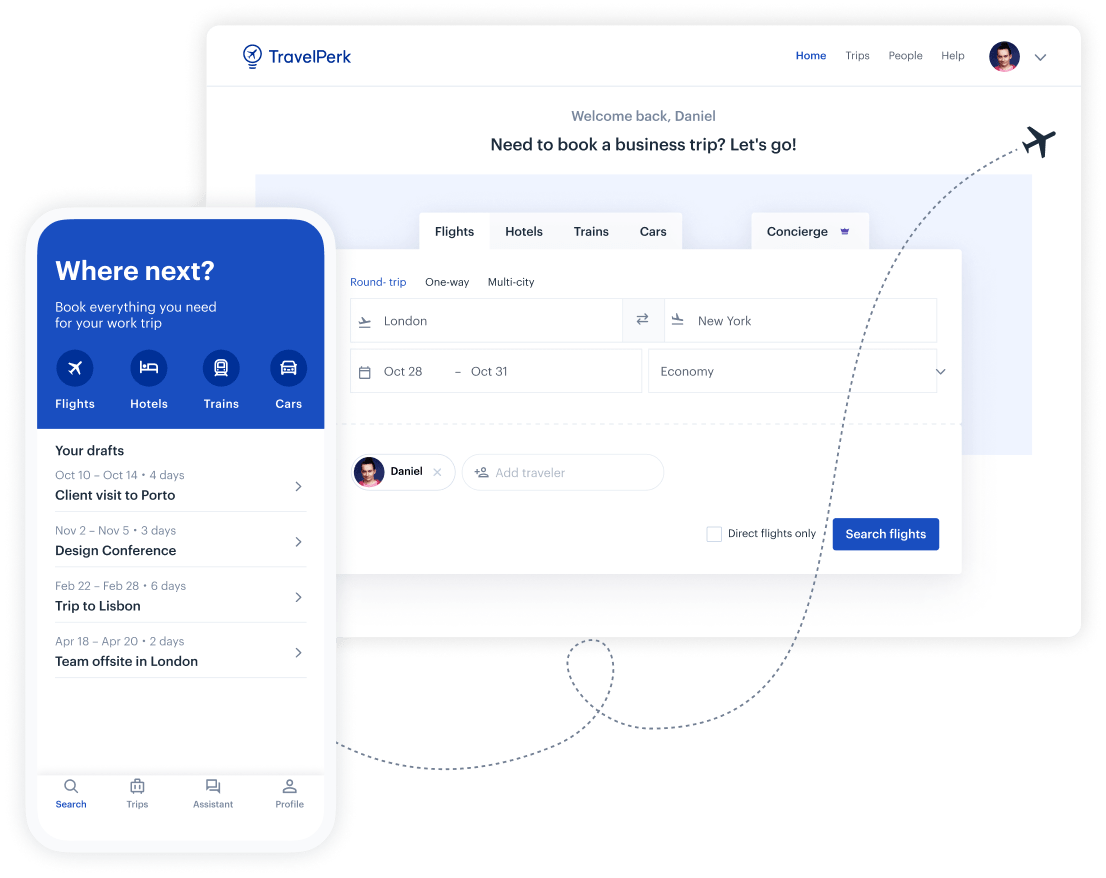 Make business travel simpler. Forever.
See our platform in action. Trusted by thousands of companies worldwide, TravelPerk makes business travel simpler to manage with more flexibility, full control of spending with easy reporting, and options to offset your carbon footprint.

Find hundreds of resources on all things business travel, from tips on traveling more sustainably, to advice on setting up a business travel policy, and managing your expenses. Our latest e-books and blog posts have you covered.

Never miss another update. Stay in touch with us on social for the latest product releases, upcoming events, and articles fresh off the press.