Buon giorno! Italy is known for its all-round beauty: its beautiful scenery, beautiful art, beautiful food, beautiful people—you get the picture. From calming Umbria, to stunning Lake Como, to busy Rome, Italy can accommodate all types of corporate retreats.
Plus, the excellent train connections make it possible to visit multiple cities and regions in one trip. With so much on offer, this might seem like the perfect solution to tick off all the boxes on your corporate retreat list!
Sit back, relax, grab a glass of Chianti, and we'll walk you through the very best locations for a corporate retreat in Italy.
5 Perfect places for your next corporate retreat in Italy
1. Tuscany: relax and unwind in the rolling Tuscan hills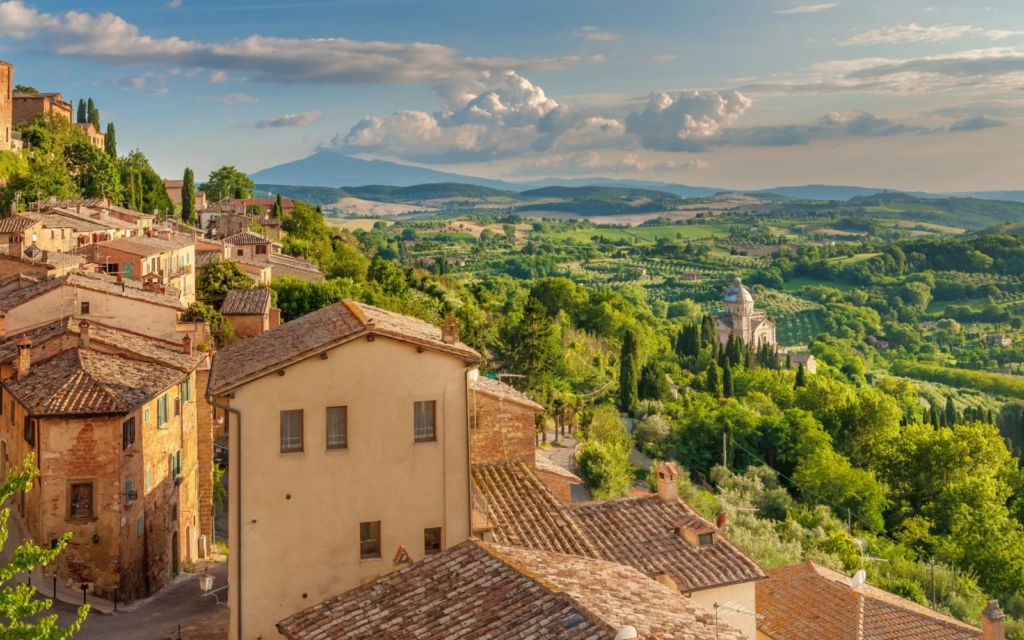 It's hard to imagine a more perfect retreat location than this Italian slice of luxury. Tuscany is home to some of the most stunning countryside in Europe, historic cities such as Florence, Siena, and Pisa, and some of the country's finest vineyards.
With its beautiful scenery and peaceful atmosphere, Tuscany is an ideal destination for a relaxing and rejuvenating retreat. In Italy, it's all about dolce far niente—the joy of doing nothing. Help your team disconnect by going on nature walks, indulging in local Italian cuisine, and soaking up the Tuscan sun during their downtime.
Team building activities: yoga retreats, hiking, wine tasting, biking tours, historic village sightseeing, group cooking classes, truffle sourcing
Best time of year: Spring-Summer
Price meter: $$
2. Venice: explore the unrivaled city of canals with your team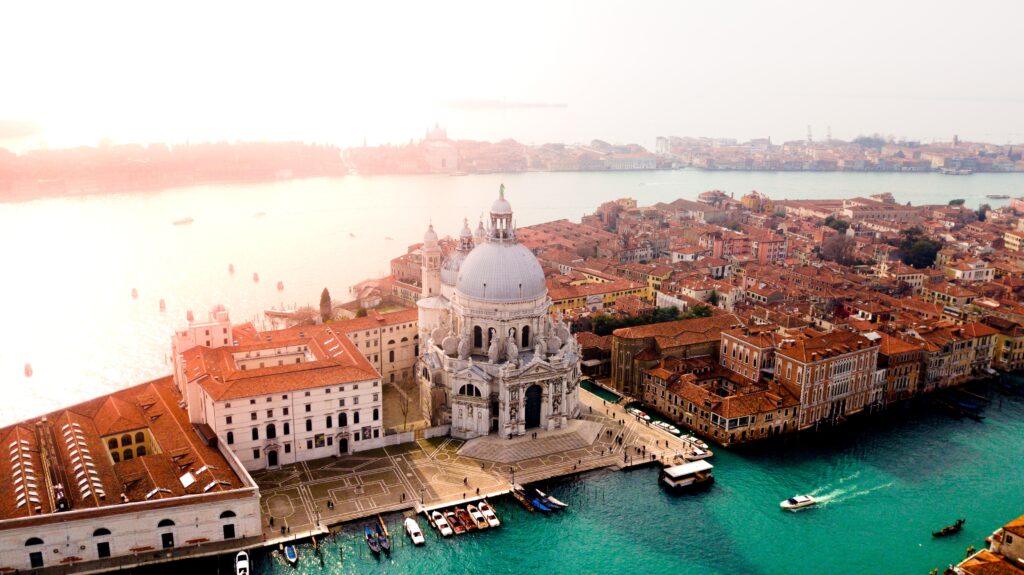 As picturesque cities go, Venice is hard to beat. With its labyrinthine layout of rivers, complete with gondolas, historic stone bridges, and plenty to do, the city features on everyone's 'must-see before you die' list. Expect unforgettable views, and equally unforgettable meals.
Completely unique in every way, Venice is packed with sights to see, team building activities to do, and pasta to eat. Bring your whole team away from their laptops, conferences or meeting rooms, and host a get-together in this awe-inspiring city.
Team building activities: pasta-making classes, walking tours, sightseeing, cooking classes, boat trips to Burano
Best time of year: Spring-Autumn
Price meter: $$$
Did you know that TravelPerk has a specialist Group Travel and Meetings & Events team?
3. Puglia: bring your team together in the southern jewel of Italy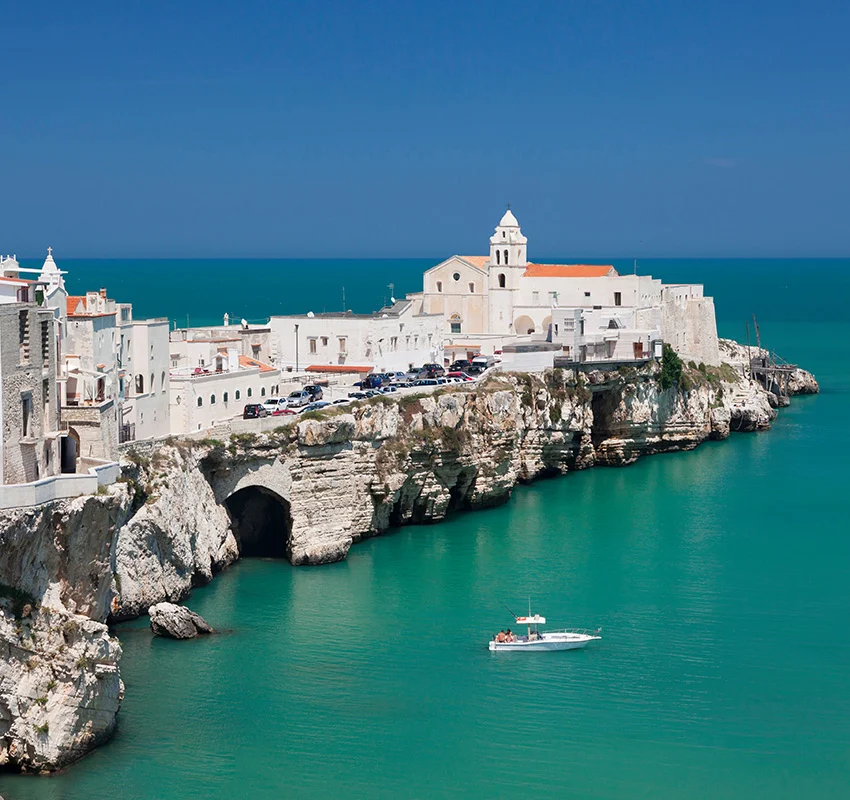 Puglia is a beautiful region in southern Italy known for its 800 km of crystal-clear coastline, charming towns, breathtaking beaches, and delicious cuisine. It has a warm climate and laid-back atmosphere, which makes it an ideal place to unwind and connect with nature—two of the main criteria for a perfect company retreat.
If your team could do with some constructive R&R, Puglia is the place. Boasting some of the best focaccia, burrata, and olive oil in Italy, you won't be short on culinary options. Puglia is a sun-soaked haven, perfect for bringing your co-workers closer together when away from the office.
Team building activities: wine tasting, e-bike tours, beach days, volleyball, walking tours, pasta-making courses
Best time of year: Spring-Autumn
Price meter: $$
4. Sicily: the best of history and nature for a top corporate retreat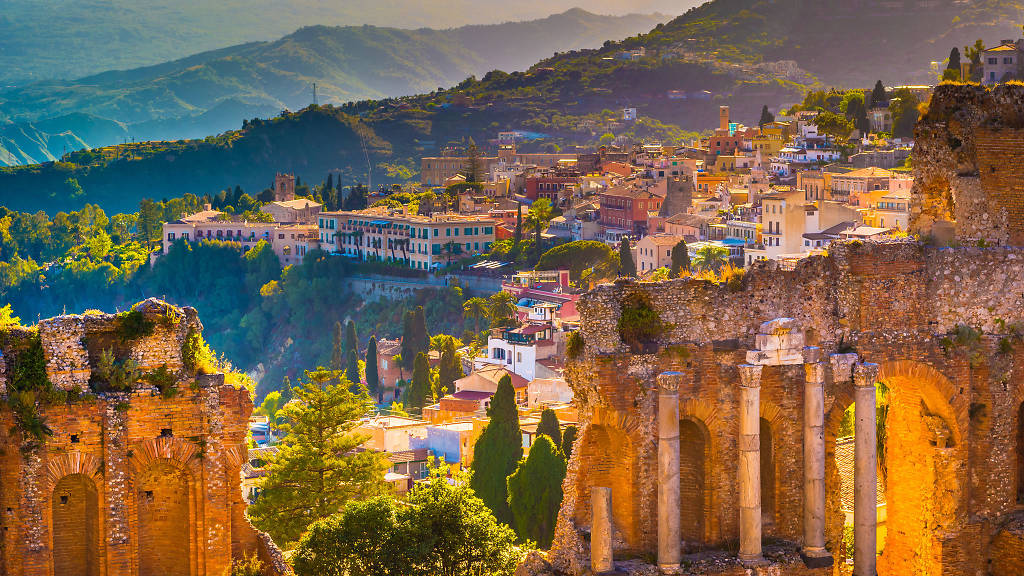 Sicily is Italy's largest island, located off the southern coast. It's known for its rugged coastline, ancient ruins, and vibrant culture. A company retreat in Sicily is an opportunity to immerse yourself in the island's rich history and natural beauty: you can visit ancient Greek temples, explore medieval towns, and indulge in Sicilian cuisine.
The island's warm climate and stunning beaches also make it a great place for outdoor activities like swimming, hiking, and yoga. Sicily boasts incredible scenery, with its volcanoes (Etna, Stromboli, and Vulcano), islands, and magnificent nature reserves— particularly Zingaro.
Team building activities: yoga retreats, visit the Cathedral de Palermo, volcano tours, boat trips around the islands, group barbecues, market trips
Best time of year: Spring-Autumn
Price meter: $$
5. Umbria: recharge your batteries surrounded by outstanding natural beauty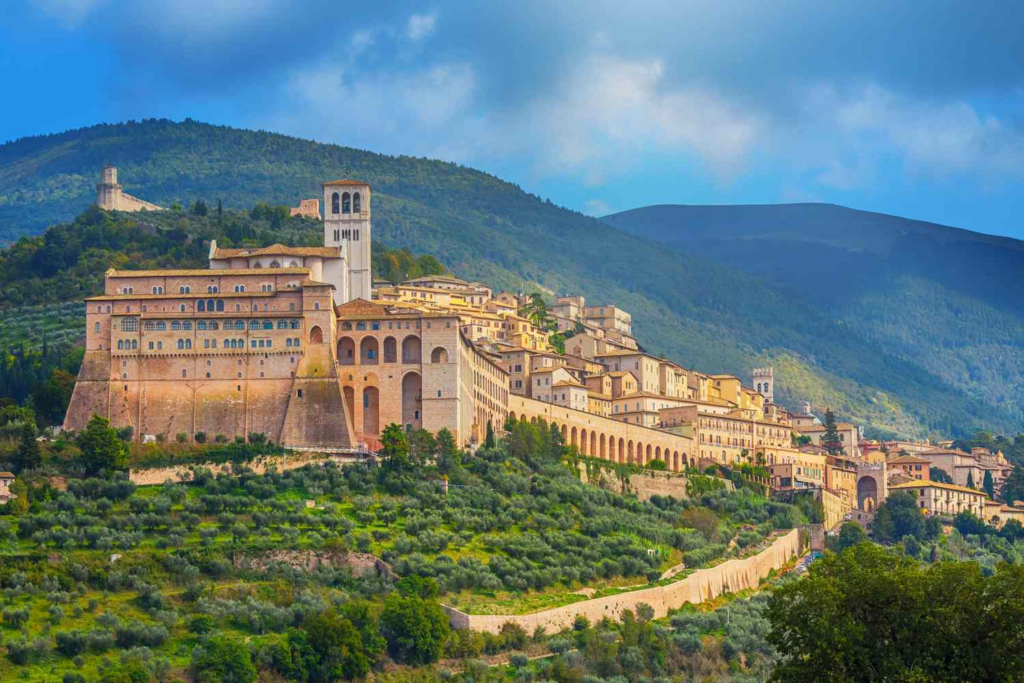 Umbria is often called the 'Green Heart of Italy' for its rolling hills and lush vegetation. The region is home to beautiful medieval towns like Perugia and Assisi, as well as plenty of natural hot springs and lakes. If you're looking for a place to unplug and recharge with your co-workers, Umbria is a great choice. You can enjoy hiking, meditation, and top-quality cuisine, all while immersing yourself in the serene surroundings.
Team building activities: town visits, hiking, nature trails, painting, and pottery classes
Best time of year: Spring-Autumn
Price meter: $$


5 Hotels for an ideal corporate retreat in Italy
1. Santa Caterina: a luxurious refuge on the Amalfi Coast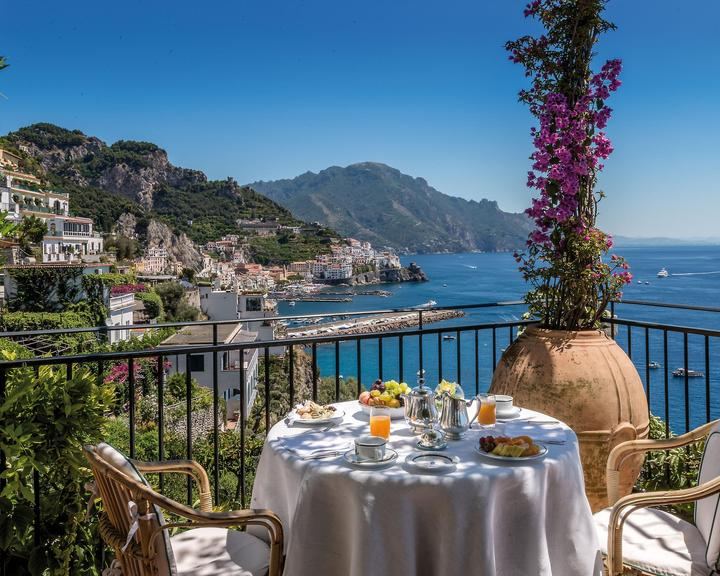 With five-star reviews across the board, this is an ideal location for a luxury corporate getaway. With popular sites such as Pontile Marina Coppola and Maestra die Villaggi just a short walk away, it couldn't be in a better location. It boasts a terrace, swimming pool, gym, al fresco dining, and free breakfast. A better starting point from which to explore the Amalfi Coast would be hard to find!
Team building activities: beach days, sightseeing tours, boat trips, barbecues, wine tasting
Best time of year: Summer
Price meter: $$$
2. Hotel Diocleziano: a perfect pied-à-terre in the capital city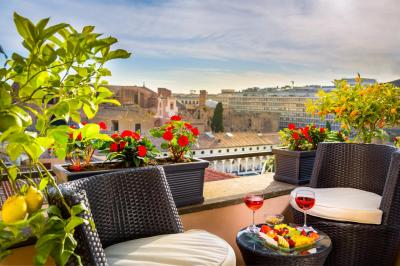 If it's a city break you're after, Rome has it all—and Hotel Diocleziano offers a perfect base in the bustling capital. See all the sites, from the Fontana di Trevi to the Colosseum, and return to a comfortable and convenient hotel in the heart of the city. Rated highly among Rome's best business hotels, Diocleziano offers all the amenities you could want to make your corporate retreat as pleasant and stress-free as possible—after all, it is a retreat!
Team building activities: walking tours, escape rooms, painting and pottery classes, pasta-making classes, e-bike tours
Best time of year: all year round
Price meter: $$
3. The Bellini House: your ideal corporate retreat venue in Naples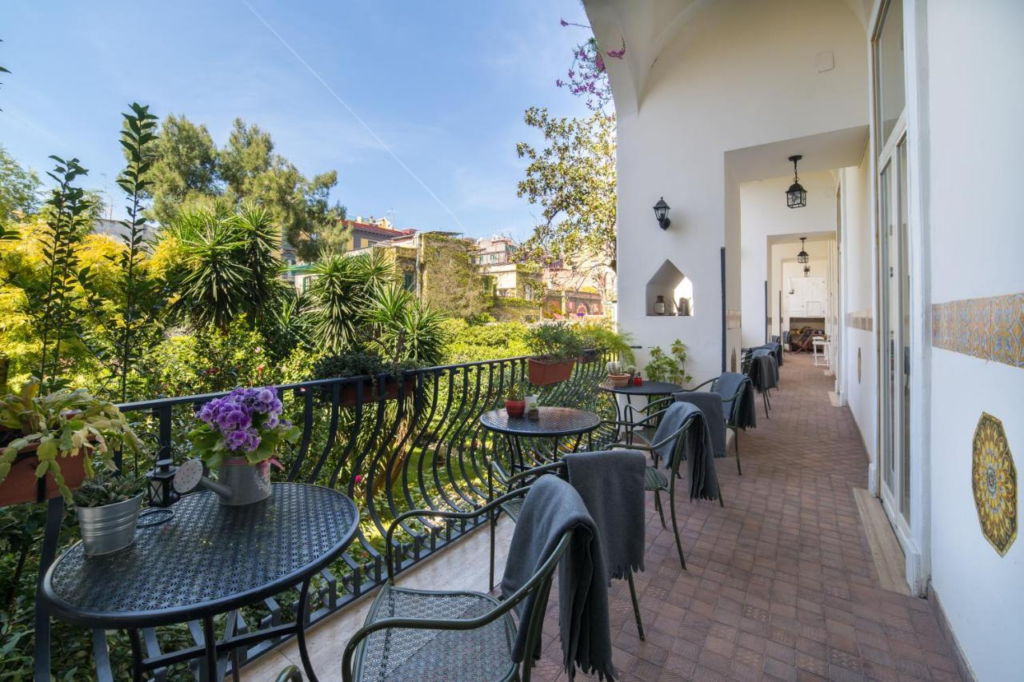 Naples—and neighboring Pompeii—should definitely feature on your list of places to visit in Italy. Steeped in history, with a buzzing atmosphere and (arguably) the best pizza in Italy, it would be hard to find a more entertaining location for a company offsite. There's plenty to do, from walking around the city admiring its many markets, cathedrals, and historical sites, to taking a boat trip to the archeological site of Herculaneum. This B&B is an ideal base for a company retreat: it's functional, central and highly-rated.
Team building activities: pizza-making, boat tours, historic walking tours, day trips to Pompeii
Best time of year: all year round
Price meter: $$
4. NH Collection Milano President: a luxurious, corporate location in glamorous Milan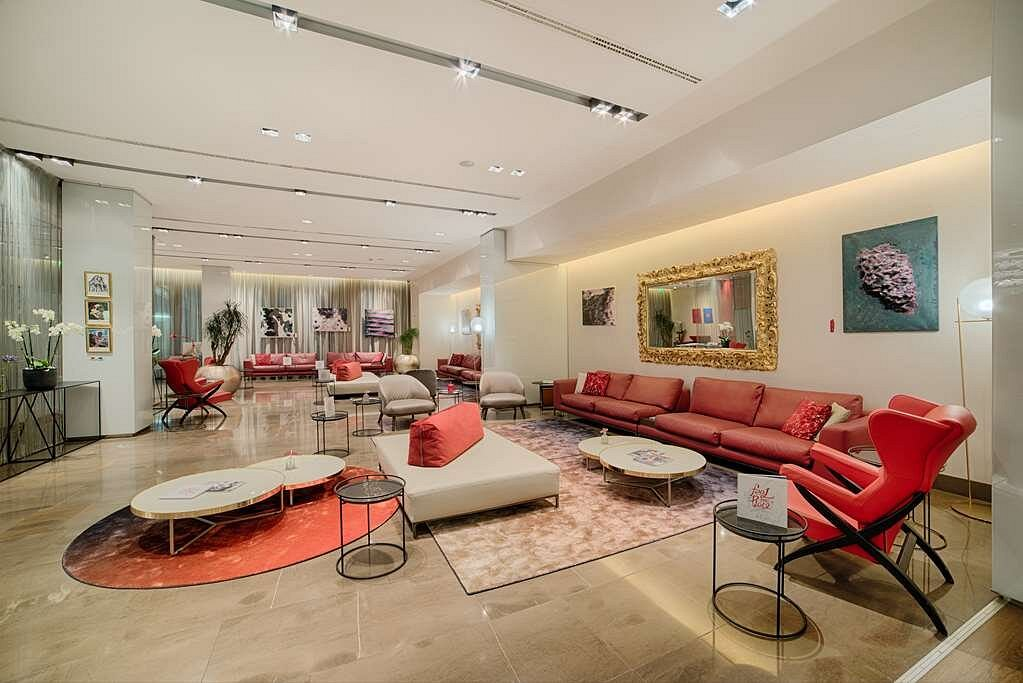 Ideal for high-end corporate trips, NH Collection hotels are designed for total relaxation, while being located right in the city center. With 137 attractions and 191 restaurants within just one kilometer from the hotel, this is an ideal spot from which to discover the city—which is very walkable and easy to get around. It's a 10-minute walk to the world-famous Duomo, and the hotel boasts all-round positive reviews.
Team building activities: gallery tours, museums, walking tours, wine tasting, canalside drinks in the Navigli District
Best time of year: all year round
Price meter: $$$
5. Hotel Silvio: an oasis next to the highly-sought Lake Como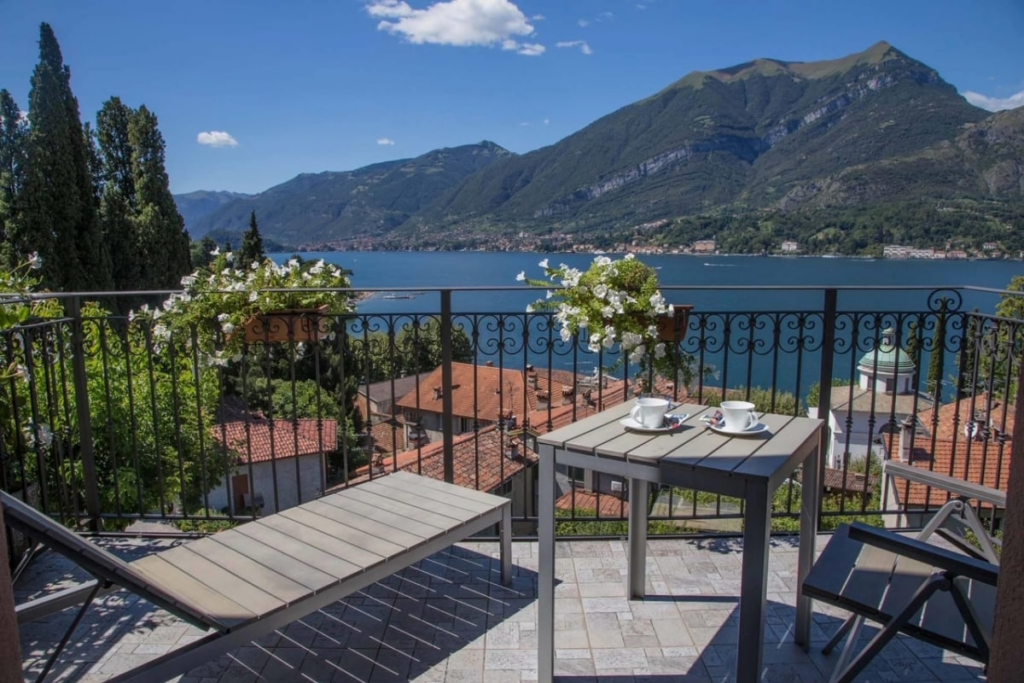 On the affordable end of the scale, this hotel is an absolute gem, sitting on the banks of the world-famous Lake Como. Designed for maximum comfort and relaxation, this location is an excellent option to get the whole team away from their desks and into 'holiday mode'. The hotel's restaurant offers top-quality Mediterranean food on-site, and top sights, such as Chiesa di San Giovanni Battista, are just a short walk away.
Team building activities: boat and pedalo trips, hiking, biking tours, cookery classes, painting courses, wellness retreats
Best time of year: Spring-Summer
Price meter: $$
Start planning your next company retreat to Italy!
Here's your inspiration, now the final step is to make it happen! Unfortunately, this can be a very admin-heavy task—if only it could be sorted with a magic wand. The next best thing, TravelPerk Events, offers stress-free organization and guarantees to save you from the spreadsheet nightmare. Let us take care of all the tricky stuff—all you need to do is start a countdown to your corporate retreat in bella Italia!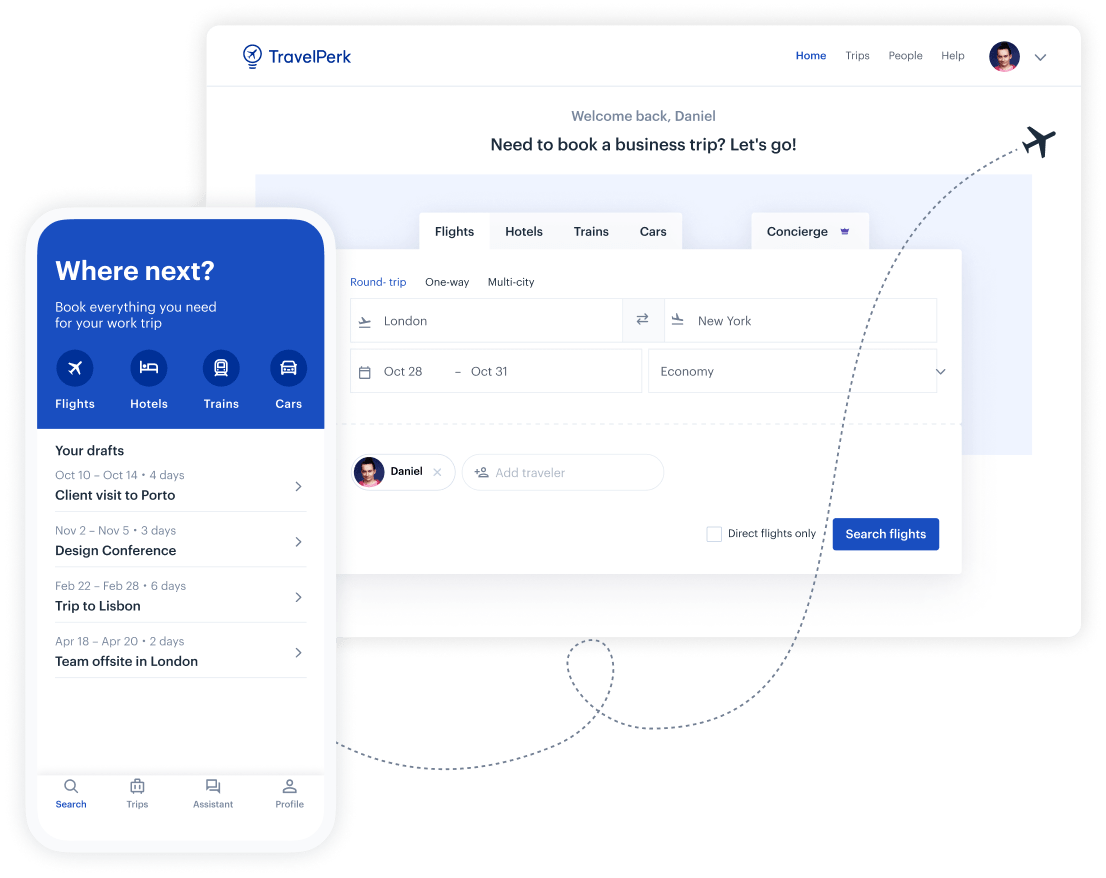 Make business travel simpler. Forever.
See our platform in action. Trusted by thousands of companies worldwide, TravelPerk makes business travel simpler to manage with more flexibility, full control of spending with easy reporting, and options to offset your carbon footprint.

Find hundreds of resources on all things business travel, from tips on traveling more sustainably, to advice on setting up a business travel policy, and managing your expenses. Our latest e-books and blog posts have you covered.

Never miss another update. Stay in touch with us on social for the latest product releases, upcoming events, and articles fresh off the press.