Bonjour! When it comes to planning the perfect company offsite, France should undoubtedly sit at the top of your list. It has everything, from the snowy Alps to the sun-soaked Riviera, to cosmopolitan cities, to picturesque rural villages. Whether you're partial to escargots or not, you can't go wrong with the vast array of world-class cheese, wine, and bread on offer—not to mention its astounding cultural heritage.
Let's dive in with a list of ideal regions and venues for your next special event in the land of gourmet food, wine, and love.
5 Regions for your next corporate retreat in France
1. Provence: unwind among lavender fields and vineyards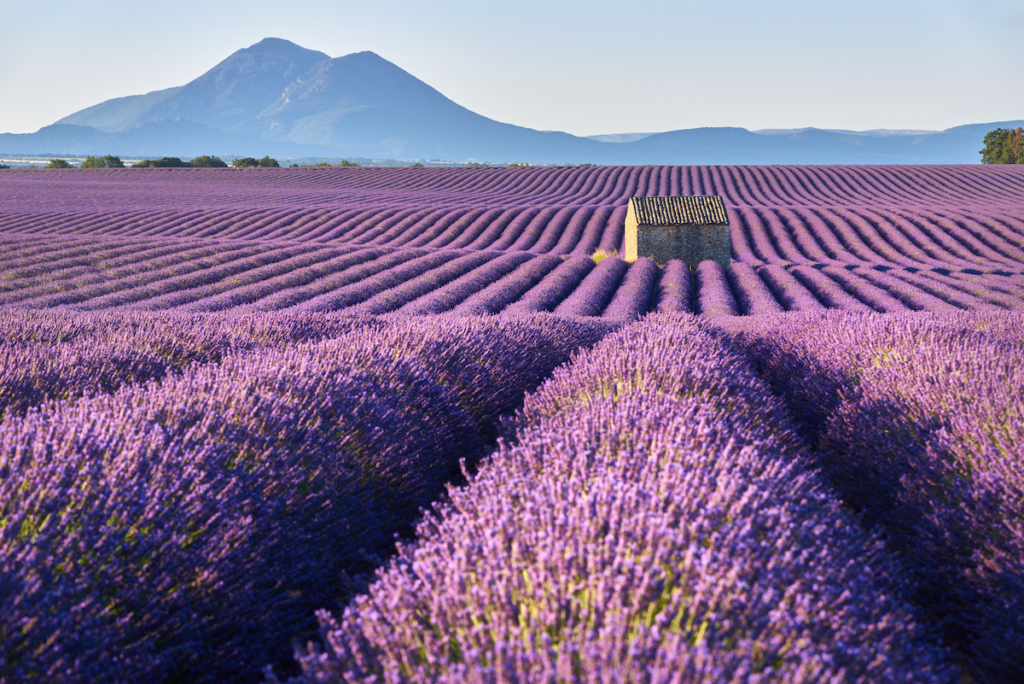 This region in the south of France is characterized by its stunning Mediterranean coastline, endless fields of lavender, and high-quality gastronomie française. It's a popular destination for team-building activities such as hiking, kayaking, and rock climbing, but the region also boasts world-renowned vineyards making it perfect for company wine-tasting excursions.
A more scenic region would be hard to imagine, with its rolling hills, river valleys, and historic villages. It's a brilliant place to let your team just breathe, and absorb the surrounding beauty.
Team building activities: outdoor activities, winery visits, nature trails, sightseeing
Best time of year: Spring-Summer
Price meter: $$

2. Île-de-France: combine a city break with a countryside retreat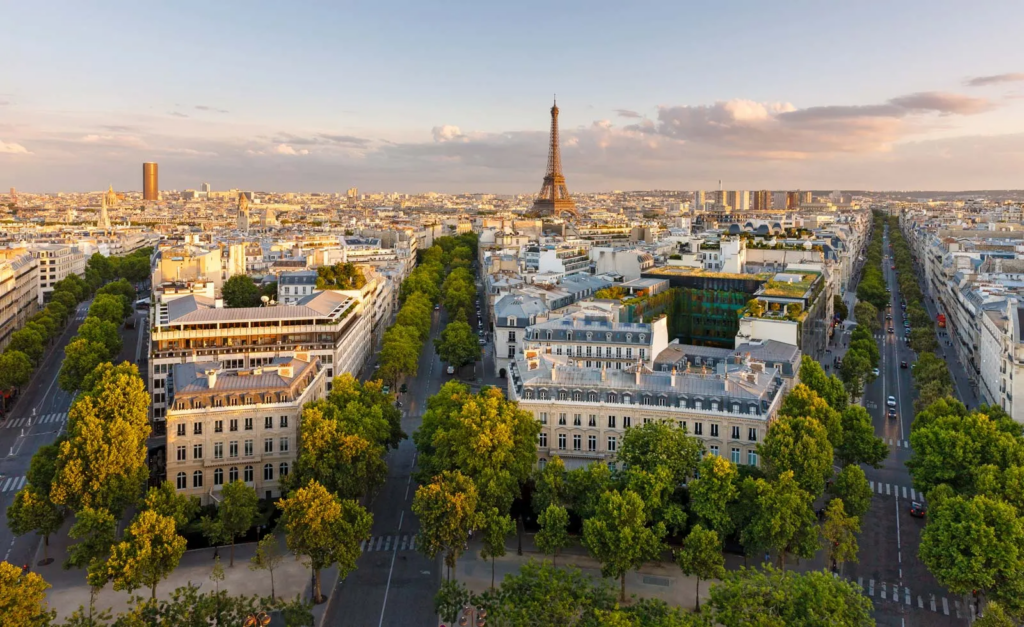 This region is the heart of France and is home to Paris, one of the most famous and beautiful cities in the world. This makes it an ideal venue for corporate retreats focused on disconnecting from the workplace, but would also like to spend a couple of days exploring this unique and awe-inspiring city. The region is also home to some of the country's most beautiful chateaux and gardens, providing opportunities for team building and relaxation, just a stone's throw away from the bustling capital.
Some of the most popular, scenic towns just outside Paris include Hauts-de-Seine, Val-d'Oise, Val-de-Marne, and Essonne. If you do make it to Paris, make sure you visit the Musée d'Orsay, Les Jardins de Luxembourg, Notre Dame Cathedral, and take a boat tour down the iconic River Seine!
Team building activities: sightseeing tours, cooking classes, wellness retreats, gallery visits, Segway tours
Best time of year: Spring-Autumn
Price meter: $$
Did you know that TravelPerk has a specialist Group Travel and Meetings & Events team?
3. Brittany: discover France's hidden gems in the North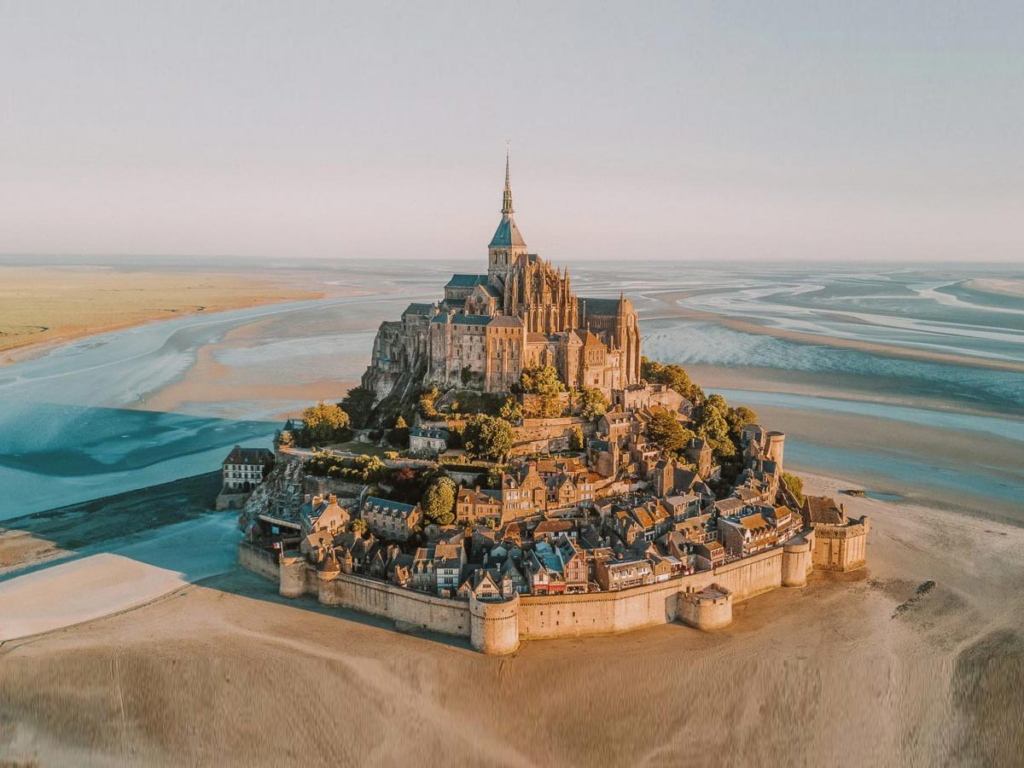 Located in the northwest of France, Brittany is known for its rugged coastline, picturesque villages, fascinating cultural heritage, and of course its farming and fishing. It's an ideal location for company retreats that want to combine outdoor activities, such as surfing, sailing, and hiking, with cultural experiences. Its historic sites include the mythical Monte Saint-Michel, and its gastronomical stand-outs include Breton pancakes, cider (or stronger calvados), and fresh fish.
Team building activities: cycle or boat trips, seaside activities, sand-surfing, nature trails, biking tours
Best time of year: Spring-Autumn
Price meter: $
4. The French Riviera: enjoy the sun-drenched French coast as a team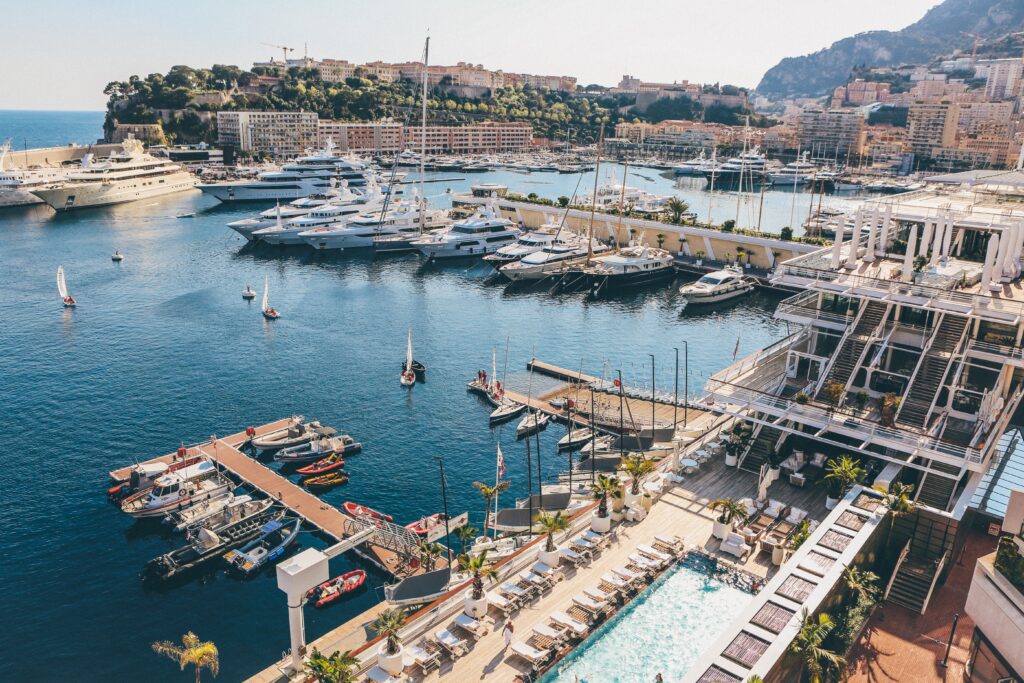 Also known as the Côte d'Azur, the glamorous French Riviera is a luxurious destination on the Mediterranean coast. It's an ideal location for rest and relaxation with your team: chilling by a swimming pool, days onboard a yacht, or outdoor barbecues.
Not all areas in the French Riviera have the same dizzying prices as Cannes or Saint-Tropez: towns such as Villefranche-sur-Mer, Grasse, and Vence offer the same sun-drenched experience at a slightly lower cost.
Team building activities: yoga retreats, beach days, live music concerts, sightseeing tours, boat trips
Best time of year: Summer
Price meter: $$$
5. Loire Valley: the home of mythical castles and world-famous wine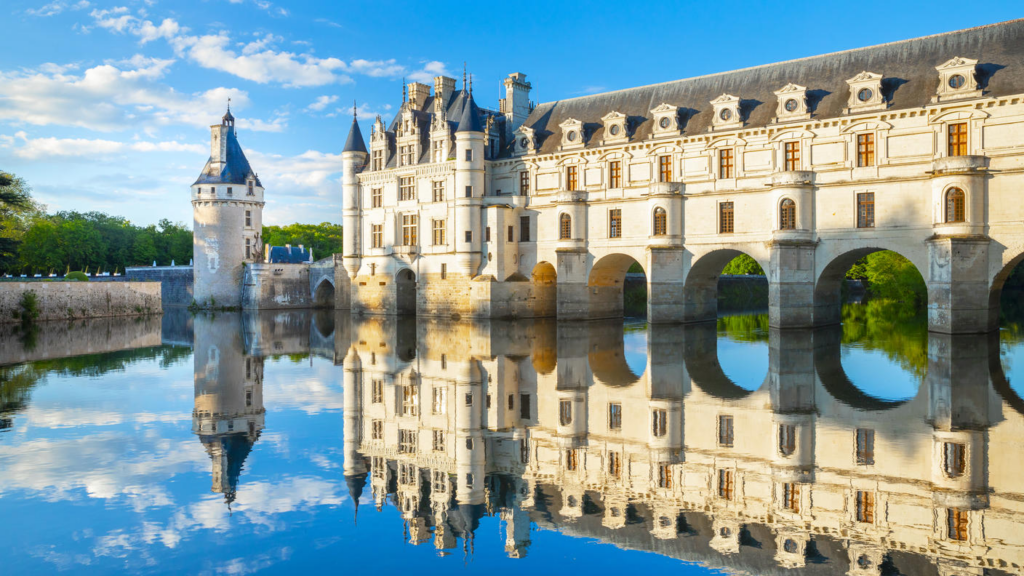 La Vallée de la Loire does two things better than anywhere else in the world: castles and wine. There are some 300 fairytale chateaux in this stretch of the River Loire, with recognizable names such as Chambord, Blois, and Chenonceau. Boasting some of the finest vineyards in France, wine tasting in La Loire is a must-do.
Forget seminars and meeting rooms and immerse yourself in the medieval and Renaissance castles, their gardens, and the surrounding nature to get the full French experience.
Team building activities: private tours of the castles, wine tasting courses, group cooking classes
Best time of year: Spring-Summer
Price meter: $$


5 Hotels for a team building retreat to remember
1. The Deck Hotel: an oasis in the heart of sunny Nice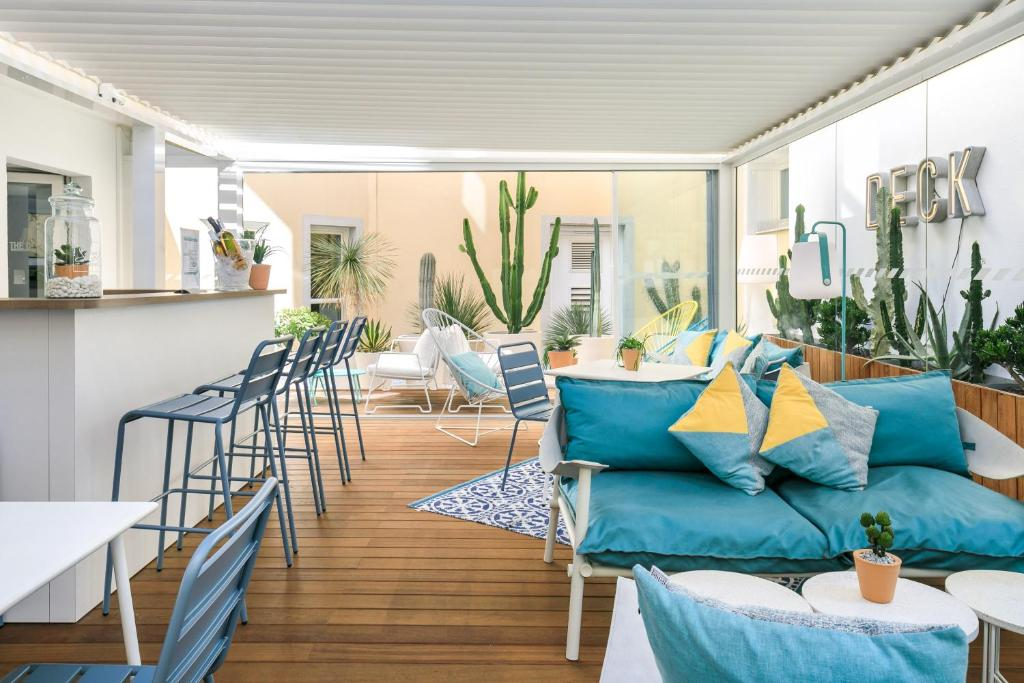 A chic and elegant hotel in the center of beautiful Nice, The Deck offers an escape from the stresses of office life with its interior design based on the deck of a boat, complete with impressive ensuites, soothing Mediterranean colors, aerobics classes, and snack bar. With 50 attractions and 250 (!) restaurants within a 10-minute walking distance, the hotel could not be better located. It's a brilliant base from which to explore this popular seaside town.
Team building activities: cathedral tours, tennis, golf, horse-riding, walking tours, and top-quality group meals out
Best time of year: Spring-early Autumn
Price meter: $$$
2. L'Hotel de Tourny: a charming 18th-century hotel in the center of Bordeaux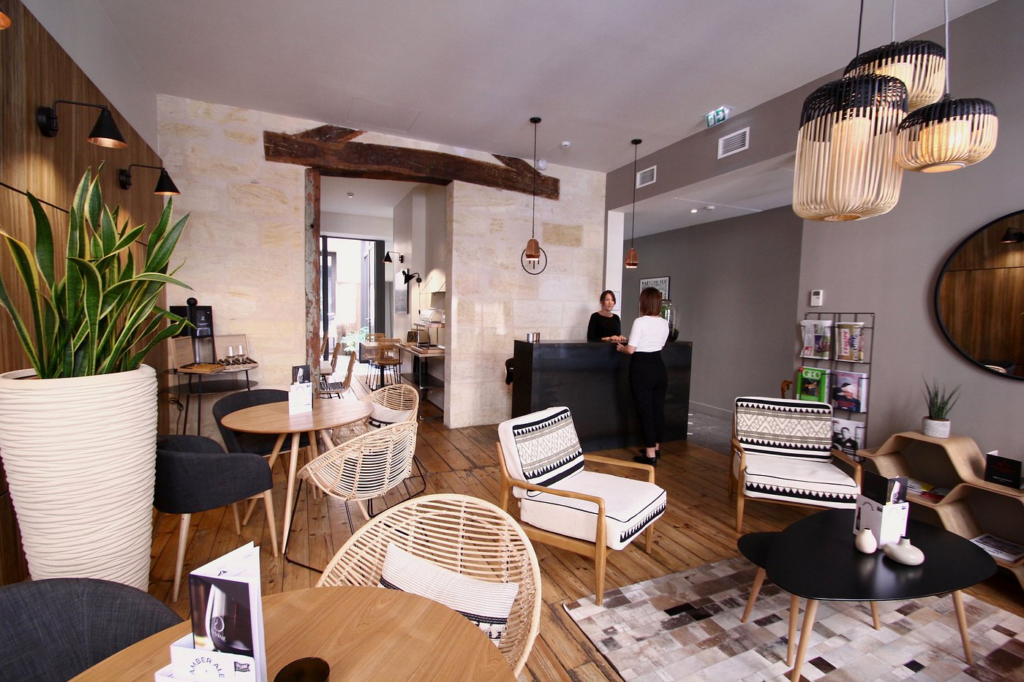 As a boutique hotel, Tourny is best suited to smaller teams of up to 12 people, but it's not one to miss if Bordeaux's on your list (with its world-renowned wine and stunning city center, it certainly should be!).
With all-around positive reviews, free high-speed WiFi, and parking facilities, it's a chic and convenient hotel ideal for your next corporate trip. For an even more authentic experience, overlap your trip with le 14 juillet, Bastille Day, and watch Bordeaux's famous firework display on the Place de la Bourse.
Team building activities: city tours, wine tasting courses, Les Bassins de Lumières
Best time of year: Spring-Summer
Price meter: $$
3. Novotel Paris Les Halles: an ideal stop-off for you and your team in Paris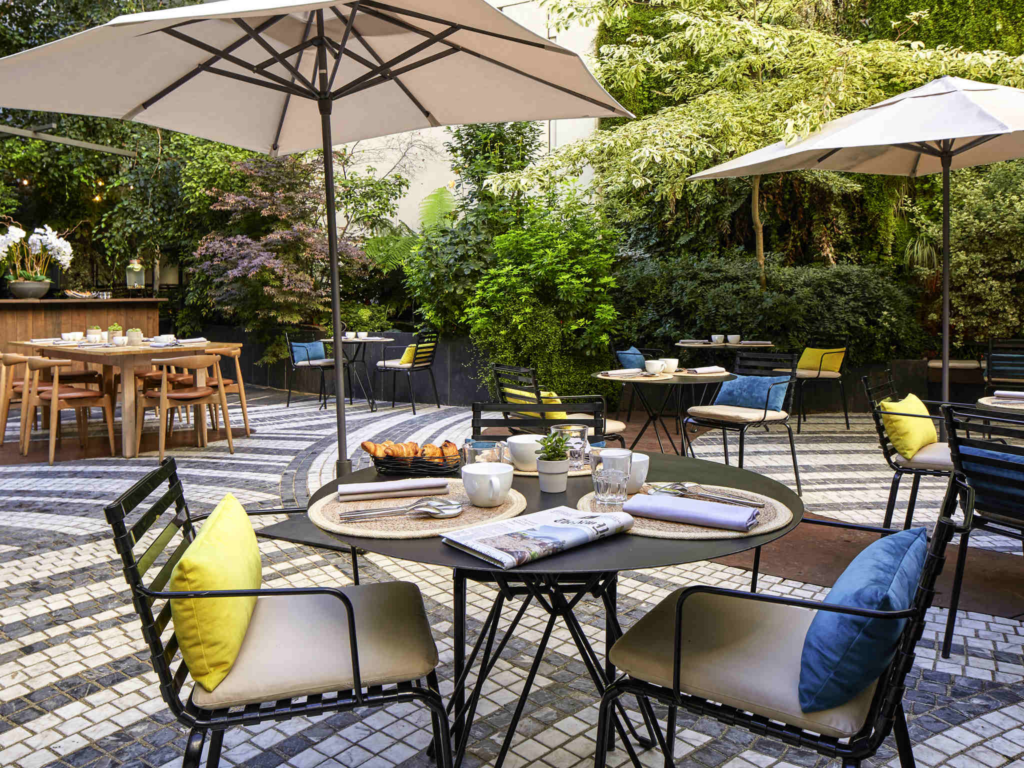 A trip to Paris calls for a good base in this incredibly buzzing, popular city. Rated very highly among the best business hotels in Paris, Novotel has excellent transport links to Charles de Gaulle and Orly airports, the major train stations, Disneyland Paris, and other top Paris attractions. Its quiet patio offers a calm oasis in the city, and the hotel boasts a popular (and convenient!) bar and restaurant on-site.
Team building activities: e-bike tours, escape rooms, cookery classes, cheese-tasting
Best time of year: all year round
Price meter: $$$
4. Hotel Macchi: disconnect in the heart of the stunning Rhône-Alpes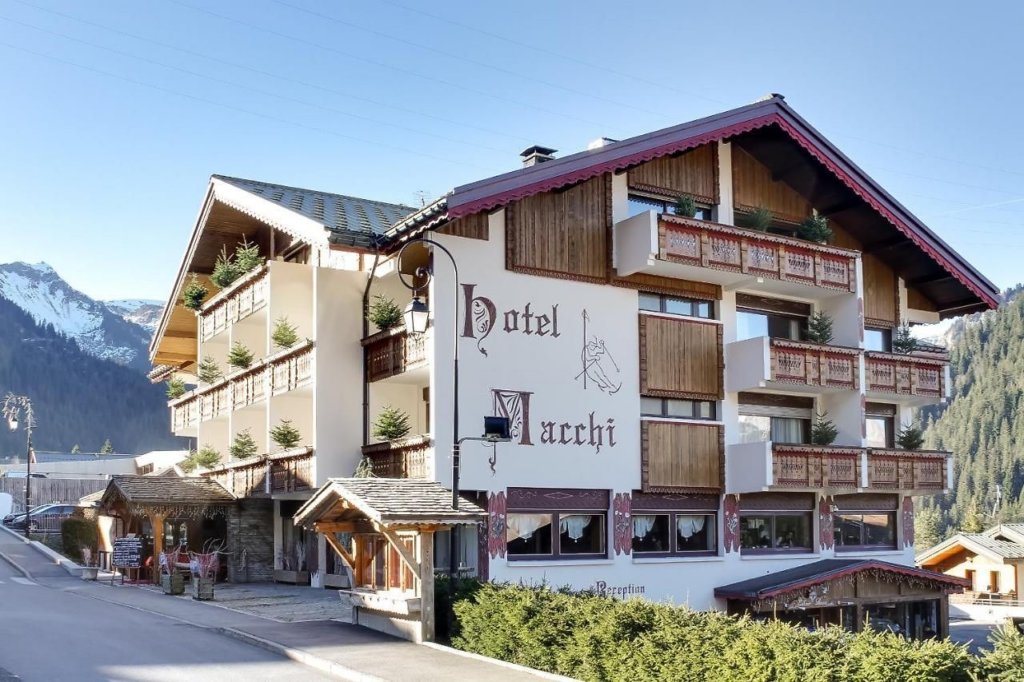 A trip to the mountains is always a great idea to get your team to really switch off and connect with both nature and each other. With its wooden façade, Hotel Macchi resembles a traditional chalet, offering unrivaled panoramic views of the mountains. With a pool, fitness center, and game room, your employees can really get away from it all in this beautiful mountain paradise.
Team building activities: Winter activities include skiing, snowboarding, and Spring-Summer activities can include hiking, biking, and nature trails
Best time of year: all year round
Price meter: $$$
5. Les Trésorières: recharge your batteries in the Loire Valley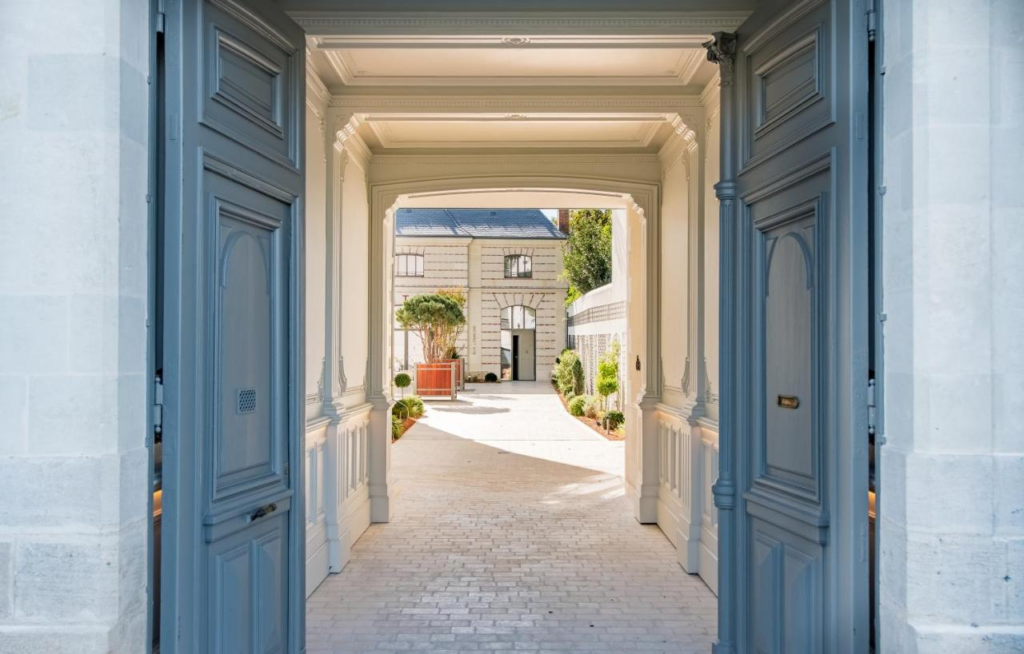 Situated in Tours, right between Angers and Blois, Les Trésorières is a picturesque hotel with excellent facilities, top-quality rooms, and a very authentic feel to it. It's a brilliant stop-off point if you're doing a trip around the Loire Valley, complete with a pool, sauna, hammam, and even a meeting room if necessary!
Team building activities: wine-tasting, sightseeing tours, wellness retreats,
Best time of year: Spring-Autumn
Price meter: $$
France calling! Make your next company retreat unforgettable
Now you've got the ideas, the next step is to start making it all happen! Unfortunately, it doesn't just happen overnight, so if you're feeling buried under piles of admin, let TravelPerk Events step in! Offering end-to-end event management and seamless organization, all you need to do is pick the place! Sit back, relax, and pick a French wine to start getting a flavor of your next corporate event.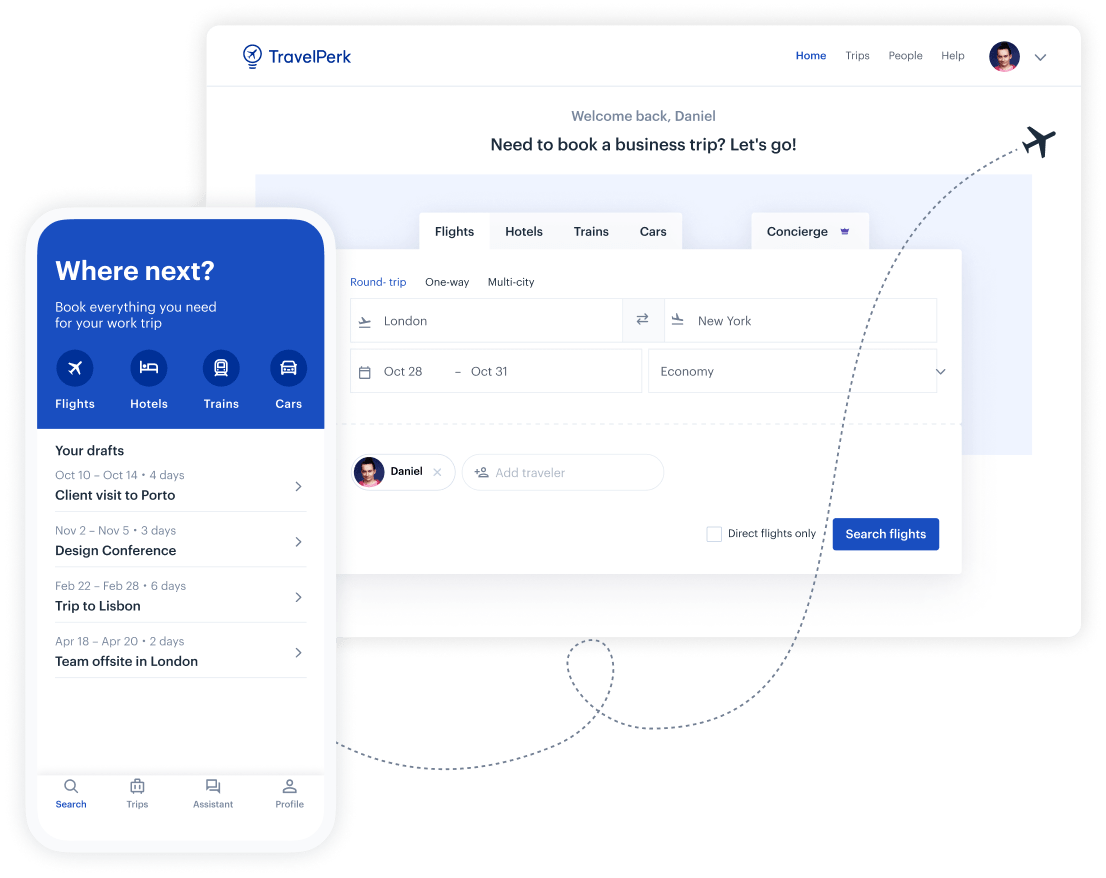 Make business travel simpler. Forever.
See our platform in action. Trusted by thousands of companies worldwide, TravelPerk makes business travel simpler to manage with more flexibility, full control of spending with easy reporting, and options to offset your carbon footprint.

Find hundreds of resources on all things business travel, from tips on traveling more sustainably, to advice on setting up a business travel policy, and managing your expenses. Our latest e-books and blog posts have you covered.

Never miss another update. Stay in touch with us on social for the latest product releases, upcoming events, and articles fresh off the press.