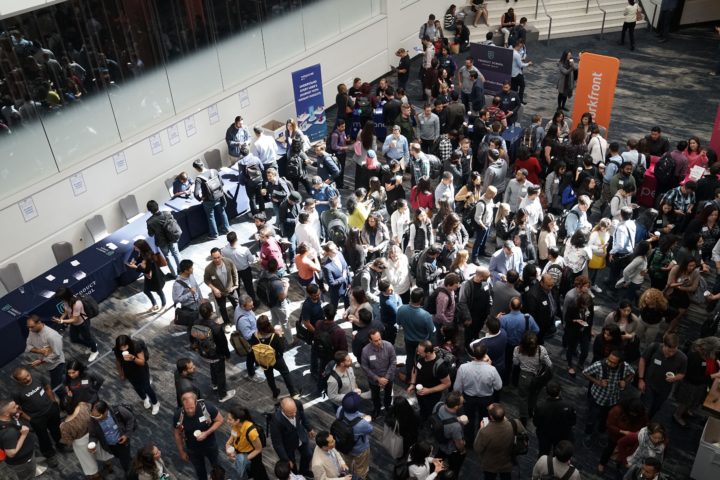 Sick and tired of virtual events, Zoom conferences with thousands of people, and constantly having to say "I think you're on mute!"? Well, we've got good news for you. Events around the world are starting to happen in real life again—from conferences to conventions to teambuilding, professionals can now come together and learn from each other in person. 

So, if you're in the tech industry (or, are just a fan), then you'll be itching to find out what's happening face to face again. We did the work for you—check out this list of the 10 best in-person events and tech conferences happening across the US and Canada in 2021.
21st – 23rd of September
Dallas, Texas
Working for or building a subscription-model tech business? Then SubSummit in Dallas is the place to be. It's the world's largest technology event dedicated to DTC subscriptions, where world leaders come together to discuss the future of consumer behavior and e-commerce. At the summit, you'll have the opportunity to learn about optimizing your business model, developing long-lasting relationships, and understanding the evolution of the subscription industry. You'll hear from a whole ecosystem of experts from companies like Shopify, Changebee, and My Subscription Addiction, among many others.
27th – 29th of September
Beverly Hills, California
For the coding lovers, this invitation-only conference is back in a big way in 2021. This year, the conference will discuss the role of technology in a post-COVID world with superstar exhibitors and speakers from Salesforce, the US Securities and Exchange Commission, and Microsoft, to name a few. Not to mention that you'll get to hear from the Dean of Harvard's T.H. Chan School of Public Health! Just apply for an invitation and head over to Beverly Hills for a coding convention unlike any other, full of learning experiences and networking opportunities.
30th of October – 2nd of November
Toronto, Ontario
For those with a focus on IT security, SecTor is a great conference to attend. Experts from around the world will come together in Toronto to discuss the latest research and techniques concerning threats and corporate defences. Learn about forensic techniques to fight hackers, breaking the laws of robotics, and securing clinical technology from the IT leaders working to build a safe and connected world. This 3-day conference will let you dive into the deep end and become truly familiarized IT security going forward.
26th – 28th of October
Los Angeles, California
As one of the world's largest tech events, the Mobile World Congress (MWC) is the place to learn about 5G, IoT, connectivity, cloud computing, and disruptive innovation. This year's theme, Connected Impact, will address the way these cutting-edge technologies are shaping the world today. You'll learn about automation, smart cities, connected consumerism, robotics, the future of healthcare, and inclusive technology, among many other things. Hear from world-class innovators from disruptive companies like Palo Alto Networks and Dell Technologies, and get ready to step into the future.
26th – 29th of October
Philadelphia, Pennsylvania
Higher education professionals, listen up! This is the conference you need. 2020 and the outbreak of the coronavirus pandemic brought many changes to higher education, specifically pertaining to IT. This Philly-based event will bring together speakers from Princeton University, Educause, and Paul Quinn College to discuss the future of how technology will impact education. Participate in talks, case studies, and roundtables on topics like the future workforce, cybersecurity, emerging technologies, high-performance computing, and much more. Take your educational institution into the future by taking a plunge into the world of education technology!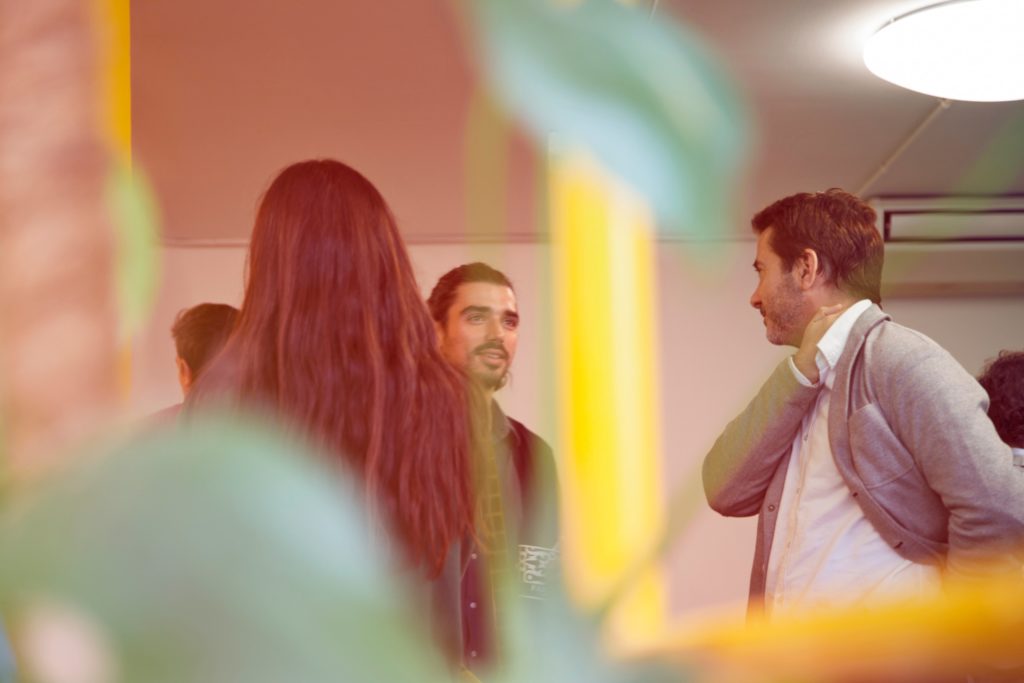 31st of October – 2nd of November
Phoenix, Arizona
North America's leading cryptocurrency and blockchain convention, CryptoCon 2021 is back with a bang. This year's event will be fully gamified with four educational and networking paths to immerse visitors into a truly one of a kind experience. Attend keynote speeches from experts in mining and NFT and level-up your cryptocurrency game. Whether you're a crypto-novice or a seasoned crypto-pro, this event has it all. Talk to visionaries and coin creators to understand what the future of this unique industry holds—and how you can get involved!
3rd – 4th of November
New York
Are you excited about connectivity and connected technology? Then Marketplace Live 2021 is the place to be. If you're looking to be inspired by industry leading experts, network with like-minded professionals, or immerse yourself in interactive exhibit spaces—get your ticket to this two-day event in New York today. You'll explore "the crossroads of the digital world" by engaging with professionals from sectors like fintech, startups, VC, gaming, and media who will challenge your worldview. Digital transformation is just around the corner, and this is where you can start embracing it.
16th – 18th of November
San Francisco, California
The Open Data Science Conference in San Francisco is the must-attend event of the year for anyone interested in artificial intelligence, cybersecurity, data science, open-source tech, data analytics, and machine learning. Experts from IBM, Salesforce, Google Cloud, Stanford University, and UCLA are just a few of the thought-leaders who will speak and share their knowledge at the conference. This community-focused event gives you the opportunity to engage with others in your field, build new relationships, and learn from world-class experts. If your post-COVID resolution was to take a huge leap forward in your career, here's where to start.
17th – 18th of November
Ottawa, Ontario
Canada's premier event for SaaS companies is back in person! SaaS company founders and team members rejoice, your favorite networking and learning event is happening face-to-face again. This year, the conference will address scaling and growth, especially in the context of our new reality in a post-COVID world. Enjoy talks and symposiums from industry experts from companies like Calendly, Clearco, Shopify, and Microsoft, to name a few. Over 2000 attendees will engage with more than 800 companies to learn about the future of SaaS and how they can become the next big thing.
30th of November – 1st of December
Orlando, Florida
What could be better than combining the world of Disney with the world of data? Head over to Disney's Coronado Springs Resort in Orlando to learn all about the latest trends and techniques in extracting value from data. You'll enjoy an expo and networking event like no other, with over 2000 professionals, academics, decision-makers, and more, coming together to talk data. Industry leaders from companies like IBM, Braze, MicroStrategy, and Salesforce will surprise and delight you with groundbreaking, game-changing knowledge.

A quick note: due to the ongoing global health crisis brought on by COVID-19, many of these conferences have also made themselves available on-demand as virtual conferences. Remember to act responsibly if you do decide to attend these conferences in person by following all of the health and safety guidelines put forth by the event organizers and your local health authorities.

Traveling to Europe this year and wondering where you might find a great tech convention? Check out our article on the 10 best in-person tech conferences in Europe! From London to Barcelona to Amsterdam, this list will have you itching to hop over the pond.
Did you find this article useful?
If you did, please follow us on our social media accounts on LinkedIn or Instagram. Please share the article with your friends or colleagues!