The best travel management platform for retail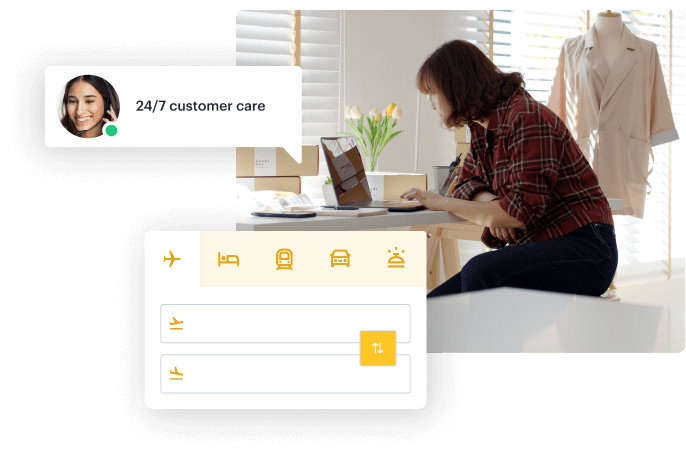 The best travel management platform for retail
Wherever you're headed—supplier meetings, production facility reviews, or photoshoots—TravelPerk can help you get there.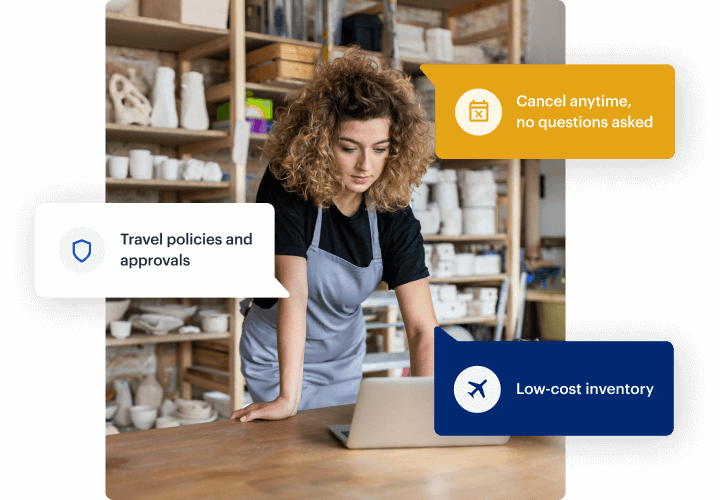 Meet the only platform you need to manage business travel
Today's business travelers want to book for themselves and choose their own options for flights, trains, and hotels. With TravelPerk, you can easily allow self-booking. Create travel policies for different teams or departments and set up approval workflows. Then, everyone can book what they need within policy.
And with our optional program FlexiPerk, you don't lose out on trip costs when events and visits get cancelled. Recover 80% of every cancelled trip for a low, per-trip fee. Along with our low-cost inventory, you'll be saving money on business travel every month.
Why users love TravelPerk
Here's why thousands of companies have chosen TravelPerk to manage their business travel!
Instant platform setup
$0 setup fee & no hidden costs
15s response time for customer support
80% of the cost back for canceled trips
Claim 20% of your travel VAT
Free trial on any pricing plan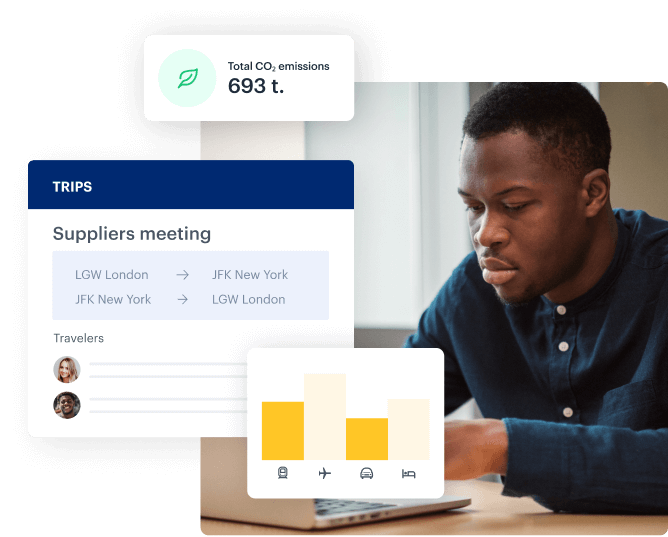 Where SMBs come to simplify and save
You want to save money on business travel, and we want to help. Our specialists assist with group booking and corporate rate negotiation to get you better deals. And with VAT recovery, you can get back thousands that would otherwise be lost.
Consolidated monthly invoicing means that no reimbursements or invoice-wrangling is required. Integrations with popular expense management tools help you gain back hours of administrative time. And with optional carbon offsetting, you can affordably travel green.
The most complete platform for business travel
Flights
Think Skyscanner. Now think of it with more options, unparalleled rates because of unique partnerships, and a 24/7 concierge service. Now you have TravelPerk.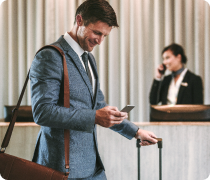 Accomodation
The largest inventory of business travel accommodation on the market—by a long way. TravelPerk covers multiple OTAs like Booking.com, Expedia, and more—bringing you a unified, one-page experience.
Car rental
We've partnered with global and local car rental providers to bring you the best, economical option for your needs. Plus, we're committed to providing a transparent car rental booking process with no hidden costs.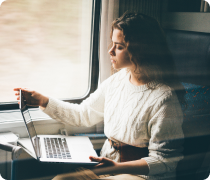 Rail
Book a train in under two minutes using the TravelPerk app. If you need to cancel up to two hours before your trip, you can get a minimum of 80% back.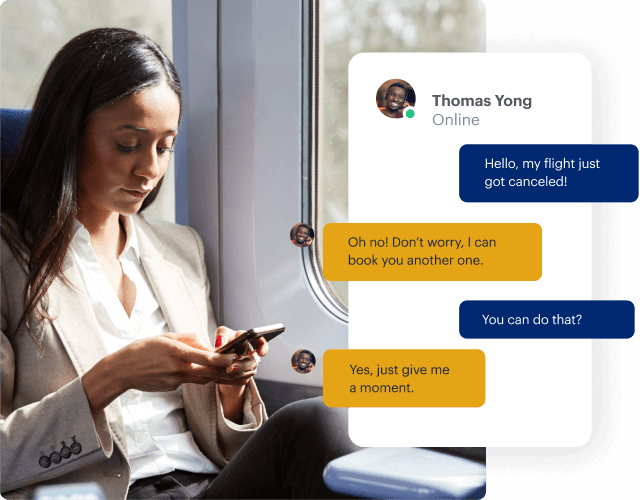 Proactive, helpful support around the clock
Reach real humans 24/7. Use our mobile app to instantly get in touch. Our inhouse, expertly trained team of customer care specialists are on hand to assist you via chat, email, and phone. We handle travel arrangements, cancellations, baggage issues, and anything else you need.
And, with proactive notifications about itinerary changes and travel risk, your travelers are always in the know.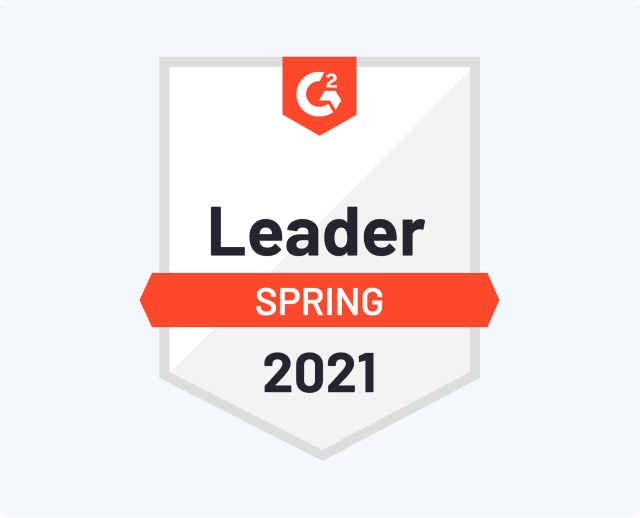 G2 Ranks TravelPerk as one of the top travel management SaaS on the market
Be among those leading the way and taking business travel seriously. You have a world of benefits to capitalize on and a world of business to get to; let's get you there.
Save time and money on every trip. Find out how.
Frequently asked questions
How flexible can my travel policy be? For example, can I set up different rules for different trips?
Your travel policy can be as flexible as you need it to be thanks to dynamic budgets. With this tool, you can set percentage caps on flights and hotels based on the cheapest or median options available. Just go to your Travel Policy page, scroll down to the Flights or Hotels sections, and input your desired percentage for the budget.
Can you also help with booking meeting rooms, airport tranfers or buying tickets to conferences?
Our best in class Concierge Service can handle any requests you may need. From booking meeting rooms to organizing airport transport and buying tickets to conferences, they've got you covered.
I already have an expense management provider. Can I integrate it with TravelPerk's platform for my travel expenses?
Yes, with our Open API, developers can easily build a new integration with TravelPerk. For more, check out our Marketplace.
How does your platform help to ensure the safety of my business travelers?
At TravelPerk, safety is our utmost priorty. That's why we offer a comprehensive duty of care solution that allows you to make more informed booking decisions based on real-time travel restriction updates. That includes COVID-19 transmission rates at your destination as well as all relevant local restrictions and guidelines. In addition, you can keep track of where your traveling employees are at all times, count on 24/7 support, and reliable major emergency response management. Not to mention that you can always get your money back should a trip need to be changed or canceled for whatever reason.
Can I track where all of my employees are traveling to?
Yes, you can use our traveler map to see where your travelers are at all times. This will not only help keep the travelers safe, but will also help you stay on top of who is where and lend them support when they need it.
How did you choose the projects you support to offset business travel carbon emissions?
We use a blended approach to our carbon compensation strategy by focusing on projects that impact 3 key areas. This includes carbon capture, clean and renewable energy, and forest restoration and preservation. All of our projects are VERRA accredited, 3rd party verified, and meet the UN Sustainable Development Goals.
What kind of insights do you provide on your travel reports?
TravelPerk offers flexible reporting covering every aspect of your business travel. With our advanced travel and expense dashboards, you can break data down by person, transport type, booking type, cancelations, recoverable VAT, and more. You can track how you're distributing your budget and gain actionnable insights on what you can do to take it further.