The best travel management platform for retail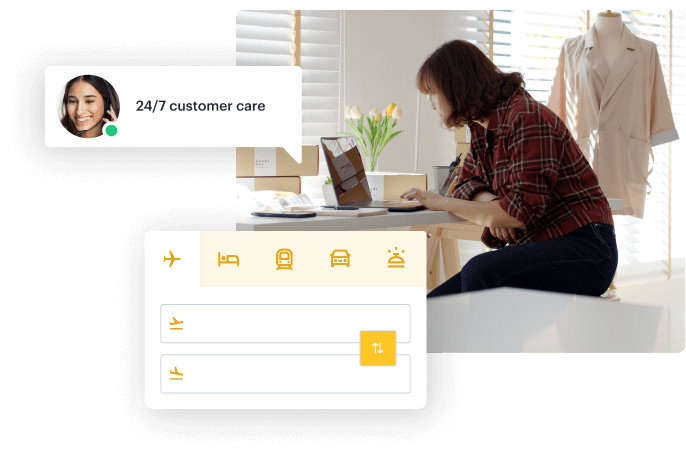 The best travel management platform for retail
Wherever you're headed—supplier meetings, production facility reviews, or photoshoots—TravelPerk can help you get there.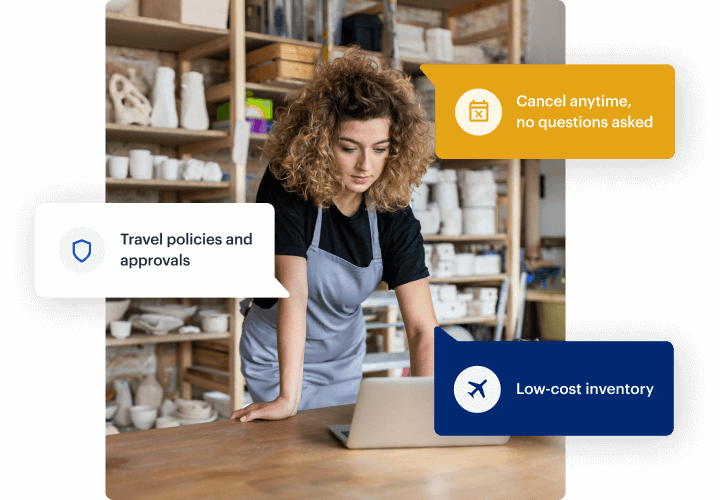 Meet the only platform you need to manage business travel
Today's business travelers want to book for themselves and choose their own options for flights, trains, and hotels. With TravelPerk, you can easily allow self-booking. Create travel policies for different teams or departments and set up approval workflows. Then, everyone can book what they need within policy.
And with our optional program FlexiPerk, you don't lose out on trip costs when events and visits get cancelled. Recover 80% of every cancelled trip for a low, per-trip fee. Along with our low-cost inventory, you'll be saving money on business travel every month.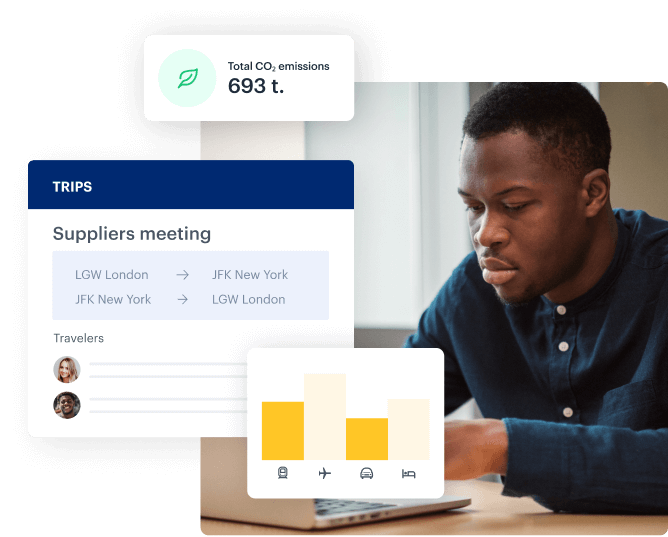 Where SMBs come to simplify and save
You want to save money on business travel, and we want to help. Our specialists assist with group booking and corporate rate negotiation to get you better deals. And with VAT recovery, you can get back thousands that would otherwise be lost.
Consolidated monthly invoicing means that no reimbursements or invoice-wrangling is required. Integrations with popular expense management tools help you gain back hours of administrative time. And with optional carbon offsetting, you can affordably travel green.
The most complete platform for business travel
Flights
Think Skyscanner. Now think of it with more options, unparalleled rates because of unique partnerships, and a 24/7 concierge service. Now you have TravelPerk.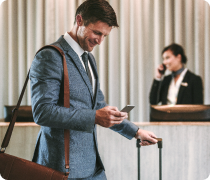 Accomodation
The largest inventory of business travel accommodation on the market—by a long way. TravelPerk covers multiple OTAs like Booking.com, Expedia, and more—bringing you a unified, one-page experience.
Car rental
We've partnered with global and local car rental providers to bring you the best, economical option for your needs. Plus, we're committed to providing a transparent car rental booking process with no hidden costs.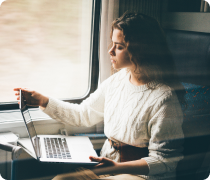 Rail
Book a train in under two minutes using the TravelPerk app. If you need to cancel up to two hours before your trip, you can get a minimum of 80% back.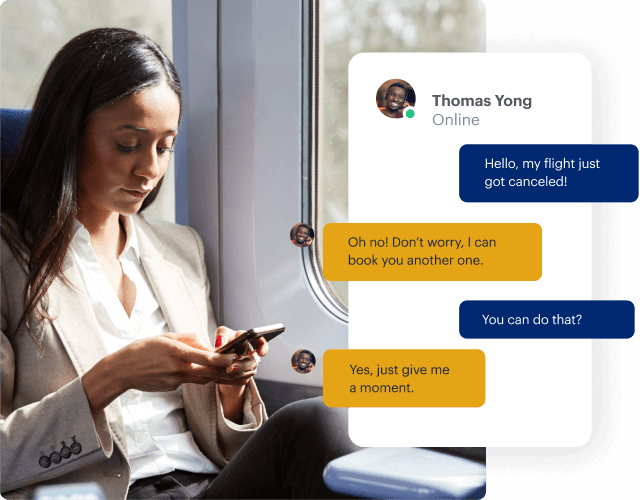 Proactive, helpful support around the clock
Reach real humans 24/7. Use our mobile app to instantly get in touch. Our inhouse, expertly trained team of customer care specialists are on hand to assist you via chat, email, and phone. We handle travel arrangements, cancellations, baggage issues, and anything else you need.
And, with proactive notifications about itinerary changes and travel risk, your travelers are always in the know.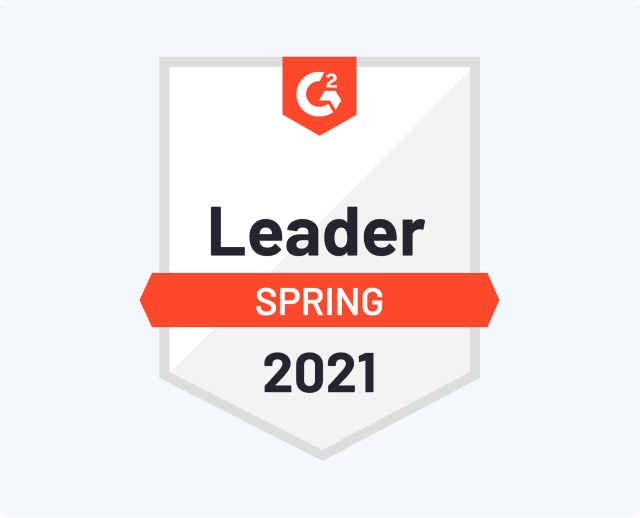 G2 Ranks TravelPerk as one of the top travel management SaaS on the market
Be among those leading the way and taking business travel seriously. You have a world of benefits to capitalize on and a world of business to get to; let's get you there.
Save time and money on every trip. Find out how.