Capable travel management for the marine and energy sectors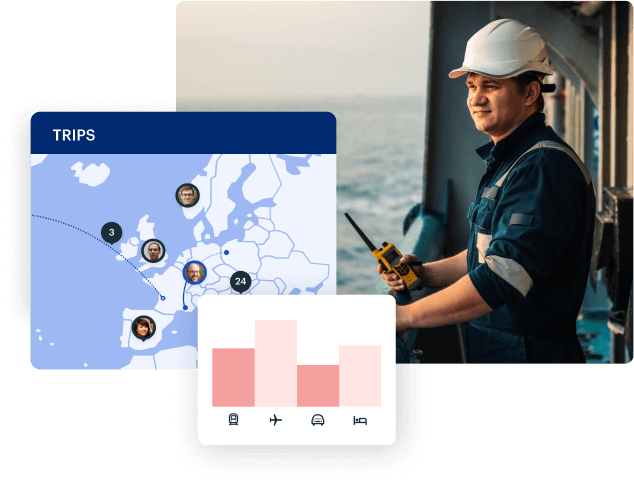 Capable travel management for the marine and energy sectors
Keep your trips under budget and your travelers safe. TravelPerk has world-class solutions for travel booking, reporting and duty of care.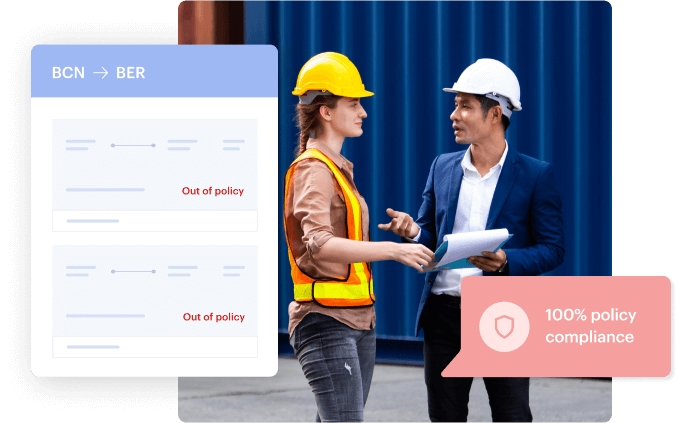 Offshore travel management, handled
Get more than a travel agency can offer. TravelPerk was built to help you manage the complexities of the marine and energy industries.
For 100% policy compliance, customize travel policies and approval workflows by travelers and departments. Allow travelers to self-book so they can choose the options they want within policy. Centralized invoicing and integrations with popular expense management software shave hours off your travel management.
Plus, our travel specialists are ready to assist with group booking and corporate rate negotiations to save your company money on travel.
Why users love TravelPerk
Here's why thousands of companies have chosen TravelPerk to manage their business travel!
Instant platform setup
$0 setup fee & no hidden costs
15s response time for customer support
80% of the cost back for canceled trips
Claim 20% of your travel VAT
Free trial on any pricing plan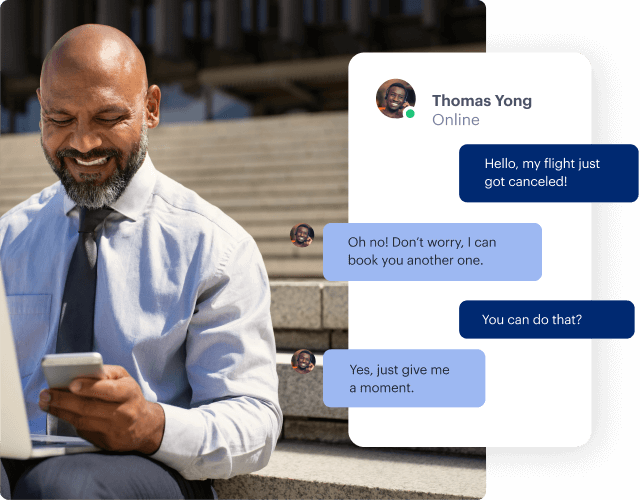 7-star customer care and flexible travel
Our in-house customer care team is ready to help 24/7. Real humans, no chatbots. Get in touch with them via our mobile app, and they'll reply within 20 seconds to support you with any issues before, during, or after your trip. We can arrange and rearrange travel, deal with cancellations, and help recover lost baggage.
Sign up for FlexiPerk, our optional flexible travel solution, to get 80% of your cancelled trip cost back so you can drastically reduce your losses from unforeseen circumstances.
The largest inventory for booking business travel
Flights
Think Skyscanner. Now think of it with more options, unparalleled rates because of unique partnerships, and a 24/7 concierge service. Now you have TravelPerk.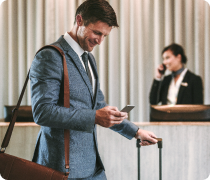 Accomodation
The largest inventory of business travel accommodation on the market—by a long way. TravelPerk covers multiple OTAs like Booking.com, Expedia, and more—bringing you a unified, one-page experience.
Car rental
We've partnered with global and local car rental providers to bring you the best, economical option for your needs. Plus, we're committed to providing a transparent car rental booking process with no hidden costs.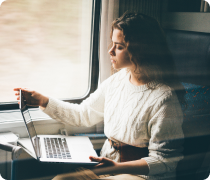 Rail
Book a train in under two minutes using the TravelPerk app. If you need to cancel up to two hours before your trip, you can get a minimum of 80% back.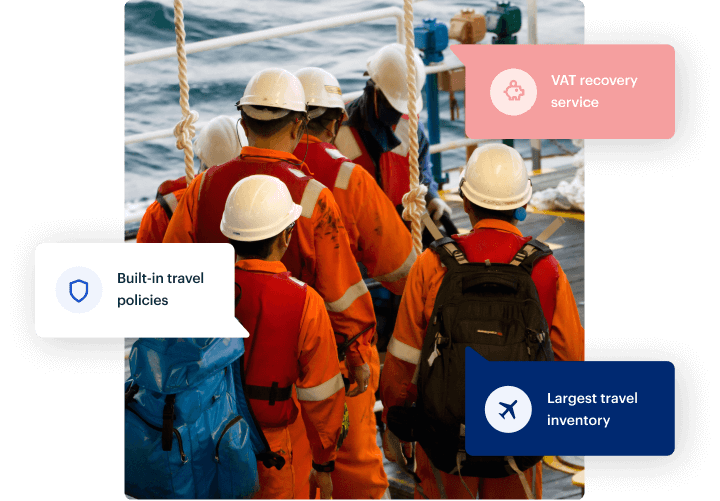 Save money on travel in multiple ways
Reduce the costs of marine travel and offshore travel. With built-in travel policies, you'll immediately put a stop to out-of-policy travel. We also have VAT recovery features so you can automatically collect the details you need to get back as much VAT as possible.
You'll also be able to book from the world's largest travel inventory—every option you can find available to consumers, plus unique deals that are exclusive to businesses.
The right marine and energy travel specialist for your organization

Travel and expense reports
Automatically collect all of the travel data your company needs for tax purposes while providing better-than-ever insights to help you optimize costs. Analyze spend by person, department, project, and more.

Done-for-you carbon offsetting
Sign up for our optional program GreenPerk, which offsets the carbon emissions of all your travel by donating to carbon reducing non-profits that have been carefully vetted.

Corporate travel tracker
Keep track of all of your travelers in one place with our visual map. Get insights into travel risks and keep your travelers automatically informed of risks that could affect them.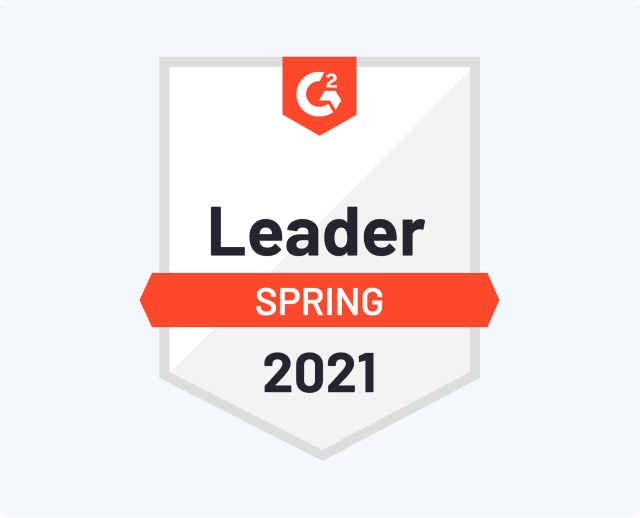 G2 Ranks TravelPerk as one of the top travel management SaaS on the market
Be among those leading the way and taking business travel seriously. You have a world of benefits to capitalize on and a world of business to get to; let's get you there.
Discover powerful solutions to help you mitigate risk, cost, and time-waste.
Frequently asked questions
Can you also help with booking meeting rooms, airport tranfers or buying tickets to conferences?
Our best in class Concierge Service can handle any requests you may need. From booking meeting rooms to organizing airport transport and buying tickets to conferences, they've got you covered.
Can I make last-minute changes to my booking?
Yes, you can make last-minute changes to your booking. If you book with FlexiPerk, you can change or cancel any aspect of your trip at any time—no questions asked. What's more, you can get 80% of your money back in the process. With FlexiPerk Trips, you can apply these flexible rates on a per-trip basis and enjoy the freedom and peace of mind this affords.
I already have an expense management provider. Can I integrate it with TravelPerk's platform?
Yes, with our Open API, developers can easily build a new integration with TravelPerk. For more, check out our Marketplace.
How does your platform help to ensure the safety of my business travelers?
At TravelPerk, safety is our utmost priorty. That's why we offer a comprehensive duty of care solution that allows you to make more informed booking decisions based on real-time travel restriction updates. That includes COVID-19 transmission rates at your destination as well as all relevant local restrictions and guidelines. In addition, you can keep track of where your traveling employees are at all times, count on 24/7 support, and reliable major emergency response management. Not to mention that you can always get your money back should a trip need to be changed or canceled for whatever reason.
How did you choose the projects you support to offset business travel carbon emissions?
We use a blended approach to our carbon compensation strategy by focusing on projects that impact 3 key areas. This includes carbon capture, clean and renewable energy, and forest restoration and preservation. All of our projects are VERRA accredited, 3rd party verified, and meet the UN Sustainable Development Goals.
What kind of insights do you provide on your travel reports?
TravelPerk offers flexible reporting covering every aspect of your business travel. With our advanced travel and expense dashboards, you can break data down by person, transport type, booking type, cancelations, recoverable VAT, and more. You can track how you're distributing your budget and gain actionnable insights on what you can do to take it further.