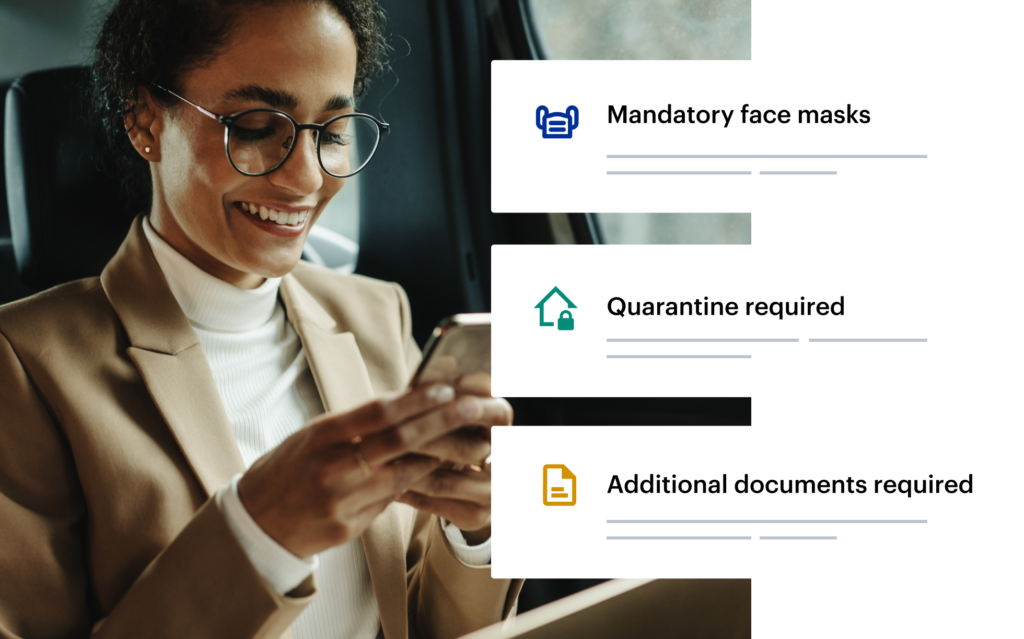 TravelPerk launches TravelSafe API, making real-time data on Covid-19 travel restrictions available to the whole travel sector
TravelSafe API gives direct access to TravelPerk's unique travel information, and is the only product of its kind which can provide information and advice on point to point travel restrictions on both arrival and return destinations
TravelSafe can be quickly and easily integrated into existing websites and apps by airlines, travel agents and booking platforms
TravelSafe API is TravelPerk's first product designed for the wider travel ecosystem. It follows the launch of TravelPerk's open API-based platform for customers and partners to build custom integrations and applications and is the next step in TravelPerk's mission to be the most open business travel platform
Barcelona, Monday 26th October 2020: TravelPerk, the largest global travel management platform, has today launched the companys' first standalone service, TravelSafe API. An API-first product, TravelSafe allows any travel provider to supply its customers with real-time insights on Covid-19 travel restrictions, including point to point travel information, travel documents, local transmission levels, local guidelines, airline safety measures and more.
As the world strives to recover from the Covid-19 pandemic, the return of both business and leisure travel has been complicated by the uncertainty surrounding where individuals can travel to and under what circumstances. The guidance and travel restrictions governing travel between specific countries and regions is changing on a weekly or even daily basis, causing real confusion and anxiety among travelers who want to travel in accordance with local rules while staying safe, and creating problems for travel providers, who are struggling to keep up with a complex and constantly evolving landscape.
The TravelSafe API allows any travel provider to integrate the latest information on the rules and guidance that apply to travel between locations within an existing booking journey or customer interface. This provides a fast, reliable alternative to the services that travel providers are currently relying on to keep users informed, which are often less user friendly and difficult to keep updated in real-time, resulting in more uncertainty and a poorer customer experience.
TravelSafe API delivers information on point to point restrictions between any two destinations. Information is gathered from official sources and local governmental websites and cross referenced by customer care agents, who are often the first to see changes in restrictions. The service uses real-time analysis of the reproductive rate of the epidemic (R0) to assess risk levels in all countries and also includes information on local guidelines at a regional level, including whether masks are required and up to date social distancing guidelines, as well as the latest airline safety measures. This data is then used and delivered through the TravelSafe API - whose documentation is available on TravelPerk developers hub ; a key factor in making the information presented relevant, digestible and user friendly. TravelSafe is available as a monthly subscription service to all of its clients, with no need for inflexible multi-year contracts.
In the path towards becoming the most open business travel platform, the TravelSafe API marks the first product that TravelPerk has internally built and opened up to external travel providers. The API is powered by TravelPerk's own data and technology, created to inform and support the company's own business travel customers following the acquisition of risk management startup Albatross earlier this year. The decision to make TravelSafe API widely available to other travel businesses is a significant milestone for TravelPerk and marks a major step forward in strengthening the company's Duty of Care offering and its ongoing mission to help travelers and businesses safely and confidently navigate the complex travel environment created by Covid-19.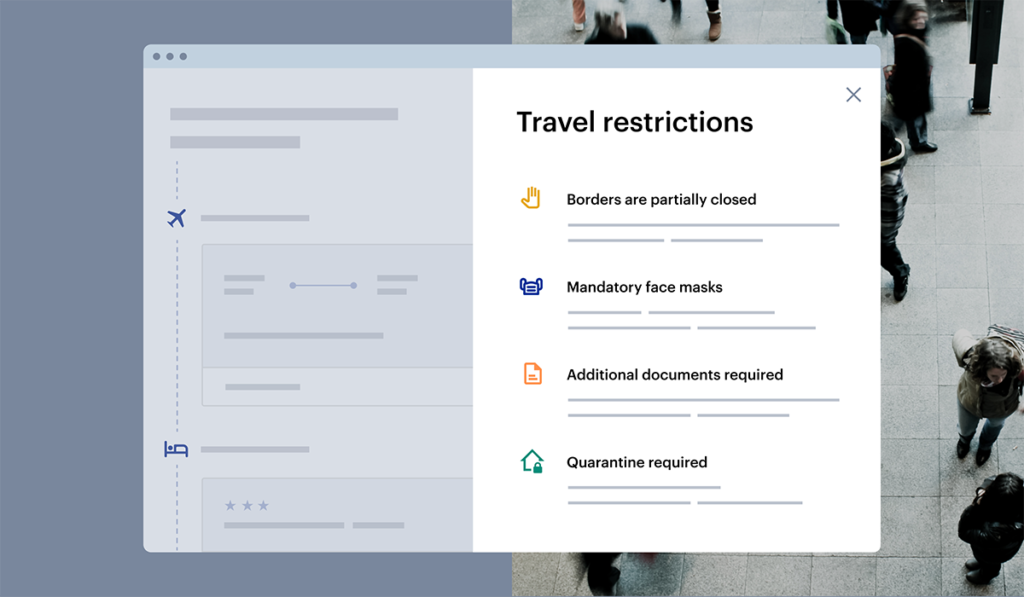 Raphael Daverio, TravelPerk Product Manager and Albatross ex-founder, said:
"When Albatross and TravelPerk joined forces, our ambition was to build products that would set new standards in the travel industry. We've reached a great milestone by being the first travel platform to display granular information on travel restrictions during the booking process, powered by the TravelSafe API. We now hope that opening up access to the TravelSafe API will enable other travel applications to build delightful features for their users, so that travel can go back to being the exciting, fun experience it has always been."
Avi Meir, CEO and co-founder of TravelPerk, said:
"At TravelPerk, our focus is always on delivering the best possible traveler experience. At first, as travel started its recovery, this meant giving our own customers and their travelers the information and support they needed to make informed decisions about when and where to book trips, and the confidence that they could travel safely.
"However, we wanted to go further, and we see a great opportunity to use our industry leading technology to make this same level of insight available to the whole travel sector, from online travel agents and booking platforms to airlines, rail providers and more. We believe now is a crucial time when those in the travel industry must stand in solidarity with one another. This is a big step for our business but, when you look at the strength of our platform and the real need across the industry, it is the logical next step for TravelPerk."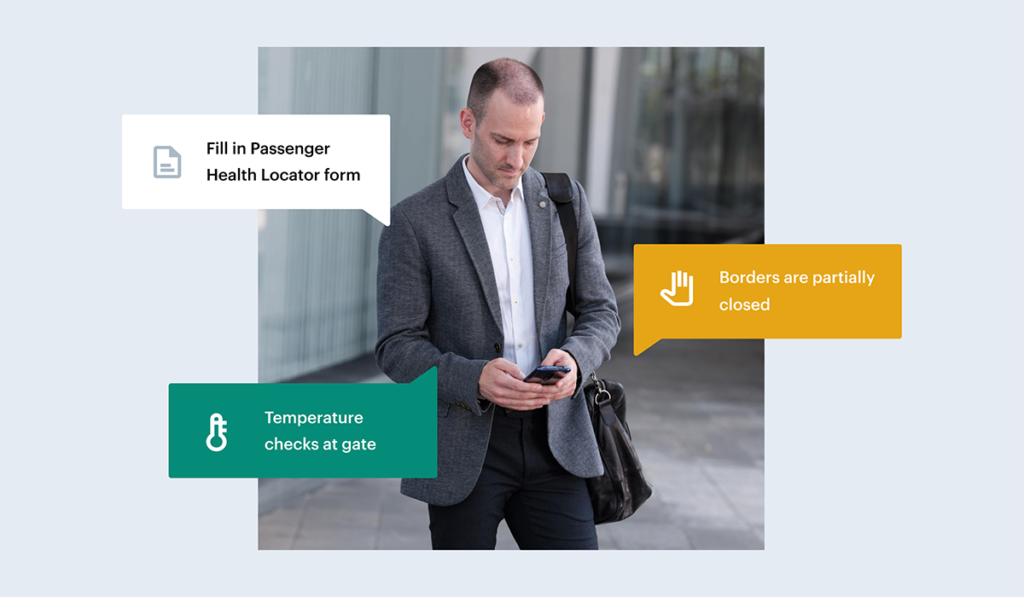 About TravelPerk
TravelPerk is the next-generation business travel platform pioneering the future of business travel. TravelPerk's all-in-one platform gives travelers the freedom they want whilst providing companies with the control they need. The result is saved time, money, and hassle for everyone.
TravelPerk has the world's largest travel inventory alongside powerful management features, 24/7 customer support, state-of-the-art technology and consumer-grade design, all of which are enabling companies worldwide to get the most out of their travel.
Backed by world-class investors like Kinnevik, Target Global, Felix Capital, Spark Capital, Heartcore, LocalGlobe, Amplo, 14W—investors in some of the most disruptive companies in tech including Zalando, Slack, Trello, Twitter, Farfetch and Delivery Hero — TravelPerk is reinventing business travel with an end-to-end solution that works. Visit www.travelperk.com or https://www.travelperk.com/travel-restrictions/ for more information.