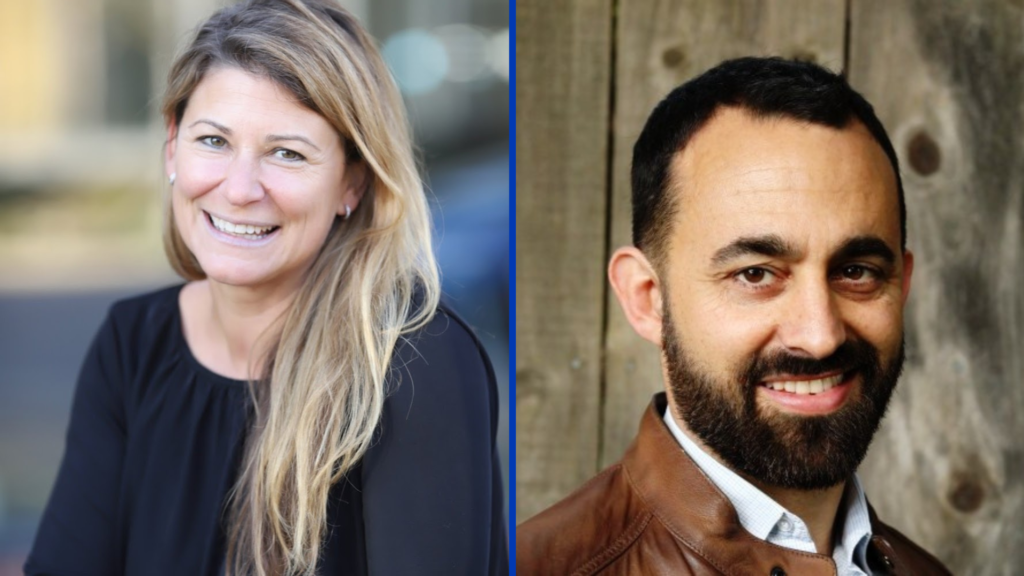 TravelPerk doubles down on hypergrowth plan with new CFO & new Chief People Officer in major strengthening of senior leadership team
New CFO, Roy Hefer, has executed two tech IPOs, raised over $1bn in private and public capital while building world-class finance teams
Incoming Chief People Officer, Sally Sourbron, will play an integral role in scaling up the next phase of TravelPerk's ongoing growth across global markets through talent development
Appointments add significant US experience to TravelPerk as it targets rapid expansion in the country
London, Thursday 28 July: TravelPerk, the largest global travel management platform, that empowers people to get together in real life, has announced a boost to its senior leadership team with two new strategic hires: Roy Hefer as Chief Financial Officer and Sally Sourbron as Chief People Officer. These new appointments represent yet another major milestone in TravelPerk's exponential growth and incredible bounce back after the global pandemic and travel standstill. This comes following a significant year for TravelPerk, which included the acquisition of UK-based Click Travel and the ascent to unicorn status at a valuation of $1.3 billion.
"I am delighted to have Roy and Sally join our team at TravelPerk", says Avi Meir, CEO and Co-founder at TravelPerk. "With them on board, we are confident we have the right talent in place to guide us through the next stage of our business strategy - which is to expand globally, including rapidly growing our presence in the US. Roy and Sally's experience working in this fast-moving region will help us shape new business opportunities that will allow further growth and I look forward to working closely with them on this."
Roy Hefer, who will be based in TravelPerk's Barcelona office, brings more than 15 years of finance, operations and strategy experience in scaling hyper-growth tech businesses and building the infrastructure of publicly traded companies. He joined from Palo Alto-based insurance industry disruptor Hippo Insurance. Hefer held similar roles leading finance and operations at Avail Medsystems Inc. and Lumenis, based in the San Francisco Bay Area. Hefer was instrumental in the operational transformation of Lumenis followed by a public listing on NASDAQ and a subsequent take-private. Hefer began his career in management consulting with McKinsey & Company advising leadership teams of Fortune 500 companies.
"I couldn't be more excited to be joining TravelPerk. As a finance executive, I've spent the last decade looking for solutions like TravelPerk to help manage employees' travel operations and budget. The legacy travel tools provide a sub-par consumer experience with limited ability to control and monitor travel. TravelPerk is setting a new standard by leveraging technology to offer a best-in-class solution built around what travelers really need."
Sally Sourbron will lead TravelPerk's global people functions, including HR and recruiting, as Chief People Officer based in London for over 950 employees located across multiple geographies. Sourbron will take up her new post in September and joins from Santa Clara-based cloud digital workflows innovator, ServiceNow, where she spent five years, most recently as VP of Global People for EMEA. Prior to this, Sourbron held senior people roles within Salesforce and General Electric. Sourbron will lead on TravelPerk's mission to become pioneers in how the future of work will be delivered across a broad range of industries that it serves.
"As chief people officer, I couldn't have landed better than at TravelPerk, a company who is all about people. It's the only company in the industry that didn't conduct any layoffs throughout the worst crisis this sector has ever seen, and is putting the focus back on the value of getting people together in real life. I look forward to uncovering perspectives on employee experience, culture, and talent development to help shape TravelPerk's future."
-ENDS-
About TravelPerk
TravelPerk is the next-generation business travel platform pioneering the future of business travel. TravelPerk's all-in-one platform gives travelers the freedom they want whilst providing companies with the control they need. The result is saved time, money, and hassle for everyone.
TravelPerk has the world's largest travel inventory alongside powerful management features, 24/7 customer support, state-of-the-art technology and consumer-grade design, all of which are enabling companies and organizations worldwide such as TransferWise, Skyscanner, Revolut, Monzo, Farfetch and US rugby association, to get the most out of their travel.
Backed by world-class investors like General Catalyst, Kinnevik AB, DST Global, Greyhound Capital, Target Global, Felix Capital, Spark Capital, LocalGlobe and Heartcore — investors in some of the most disruptive companies in tech including Airbnb, Slack, Twitter, Trello, Farfetch, Zalando and Delivery Hero — TravelPerk is reinventing business travel with an end-to-end solution that works. Visit www.travelperk.com for more information.