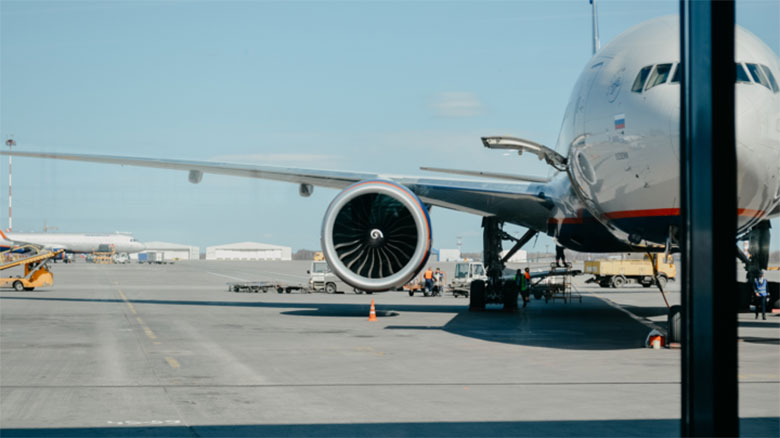 TravelPerk data reveals travel price inflation; biggest increases in eastern US
Analysis of flight, rail and hotel pricing from TravelPerk, one of the world's most comprehensive travel inventories, shows extent of price increases across the world's most popular routes and destinations
Inflation is driving price rises globally, with biggest increases occurring in the US
Boston, Thursday August 4th, 2022: New data fromTravelPerk, the largest global travel management platform, that empowers people to get together in real life, has revealed the dramatic impact of inflation on the cost of business travel in 2022. The data reveals significant price increases globally across flights, hotels and rail, with the eastern US worst affected.
As a business travel marketplace with one of the world's most comprehensive inventories, TravelPerk has unparalleled visibility into the real cost of travel bookings across flights, accommodation and rail. It analyzed data from its inventory to track pricing changes from Q1 (January to March) 2022 to Q2 (April to June) 2022 across the top 15 destination cities and the top 15 travel routes for both flights and rail globally.
Eastern US prices rising fastest: The pricing data shows that inflation is most severe in the eastern US with the highest increases in hotel costs recorded in Chicago (77% inflation Quarter-on-Quarter), Boston (63%) and New York (49%). Flights out of New York also accounted for three out of the top five increases in the cost of plane tickets.
San Francisco a mixed picture: The biggest inflation in flights was New York to San Francisco, which almost doubled in price (96% inflation from Q1 to Q2). However, outbound flights from San Francisco were much less affected. The average ticket price from San Francisco to London dropped 4%, and San Francisco to Amsterdam increased by just 6%. San Francisco is also among the cities to have seen the least inflation on hotel pricing (22%) - behind only Singapore (4%) and Zurich (19%) and level with London, Tallinn and Madrid.
London flights less affected: Flights in and out of London have seen comparatively lower levels of inflation, with London featuring as the outbound city or the destination in six out of the seven least impacted routes (see data tables below for details). The exception is Berlin to London and London to Berlin, where prices have risen by over 40%.
Rail grows vs flights: Overall, rail prices have seen lower inflation than flights and TravelPerk's data shows signs that travelers are increasingly opting to take the train instead of a short haul flight, either for financial or sustainability reasons: TravelPerk's data shows that, within Europe, rail bookings grew by 15% more than flights between Q1 and Q2 2022.
JC Taunay-Bucalo, Chief Revenue Officer, TravelPerk, commented:
"Our data clearly shows that, although Europe has seen major rises across the board, the most dramatic increases in the cost of travel in the first half of 2022 have been in the US.
These rises are due to a number of external factors that all parts of the travel industry are grappling with, including increased fuel costs, a shortage of labor and disruptions to the global economy. However, it is also true that providers are seeing a surge in demand and are looking to make up for the revenue lost during the pandemic.
With demand for travel still extremely high as businesses and consumers race to get back to meeting in person for work and leisure post-pandemic, we do expect the cost increases we are seeing to continue for the remainder of this year."
Advice for travelers on how to navigate rising prices - from JC Taunay-Bucalo:
"While there's no way to avoid cost increases entirely, there are things that businesses and consumers can do when planning trips to keep costs down:
First, be prepared to consider all options. Inflation isn't evenly spread, so if you can take alternatives to the most in demand routes and destinations, you can find significant savings. For instance, rail prices have increased less than flights so that can often be a cheaper option - and of course it is greener.

Second, think creatively about destinations. Some cities are more affected than others so there is value in venturing off the beaten track. For instance, if your business is planning an all hands company offsite or customer conference, check out the destinations where you can lock in the best rates.
Lastly, if you can book early, then book early. Our data shows that business travelers are still booking trips much closer to their departure date than they were pre-pandemic. The best rates are always available in advance so plan ahead as much as possible - and explore options for flexible bookings so that you can make changes or cancel if needed."