OVERVIEW
Sesame HR is the human resources software that optimises and centralises employee management processes on a single platform. Through a series of tools and automation, it helps companies to digitize and simplify routine tasks so that they can spend more time and effort on building the best experience for their employees.
These digital tools have been developed for more agile and efficient management of human resources in four main areas: time management (time tracking, shift management, time off, and overtime management); HR tools (task tracking, recruitment, document management, and HR reports); talent and culture (onboarding,
employee surveys, OKR) and administration (electronic signature, workspace booking, and payroll).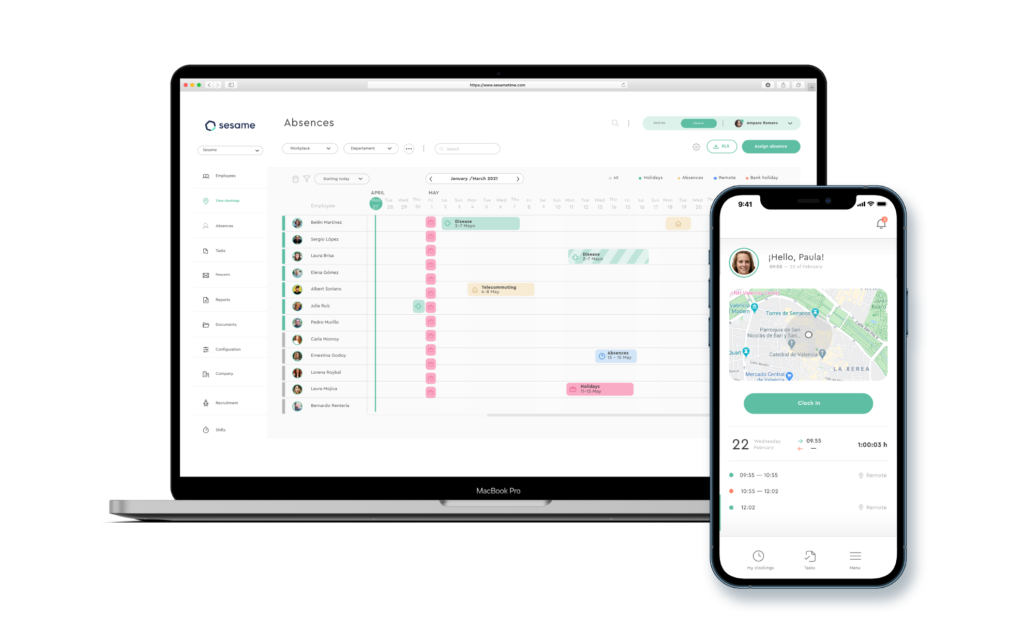 Key Features
Simple and intuitive multi-device online software.
Geolocation and integration with biometric systems and facial recognition.
Management of requests instantly, from anywhere and in only one click.
Automated alerts, notifications and reminders to keep you always up to
date with what is happening in your company.
Real-time synchronisation, which allows you to have control over the real
status of each employee: active in the office, remote working, on break or
inactive.
Employee portal, so they can self-manage their requests, tasks, documents
and receive notifications and alerts.
How It Works
The integration of Sesame and Travelperk helps managers keep track of all the details regarding their employees' business travel: bookings, expenses, and all the necessary arrangements.

With the new SesameHR integration into TravelPerk, employee data will now automatically sync users between the two systems. Allowing for seamless onboarding/offboarding of users. Eliminating human error and manual work for HR professionals!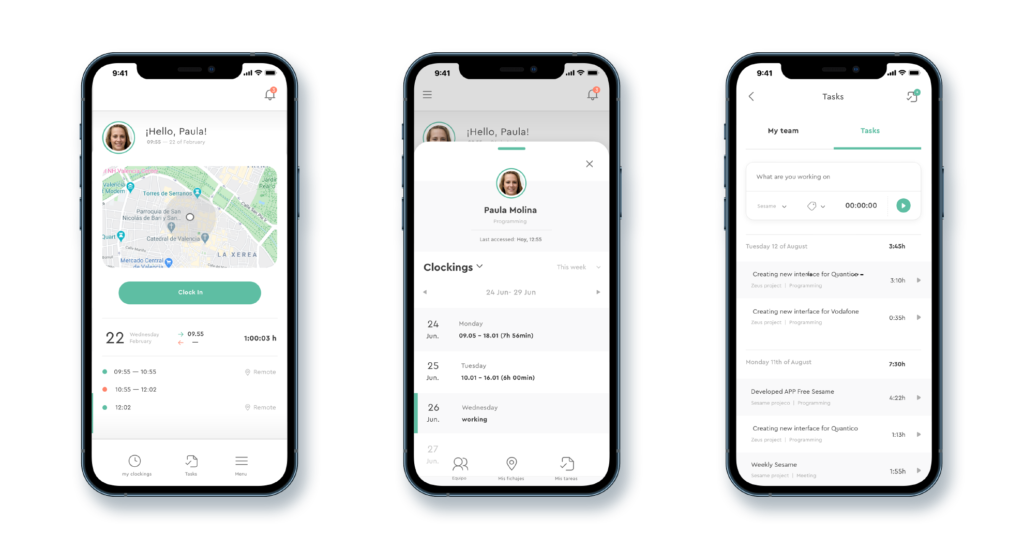 More HR management partners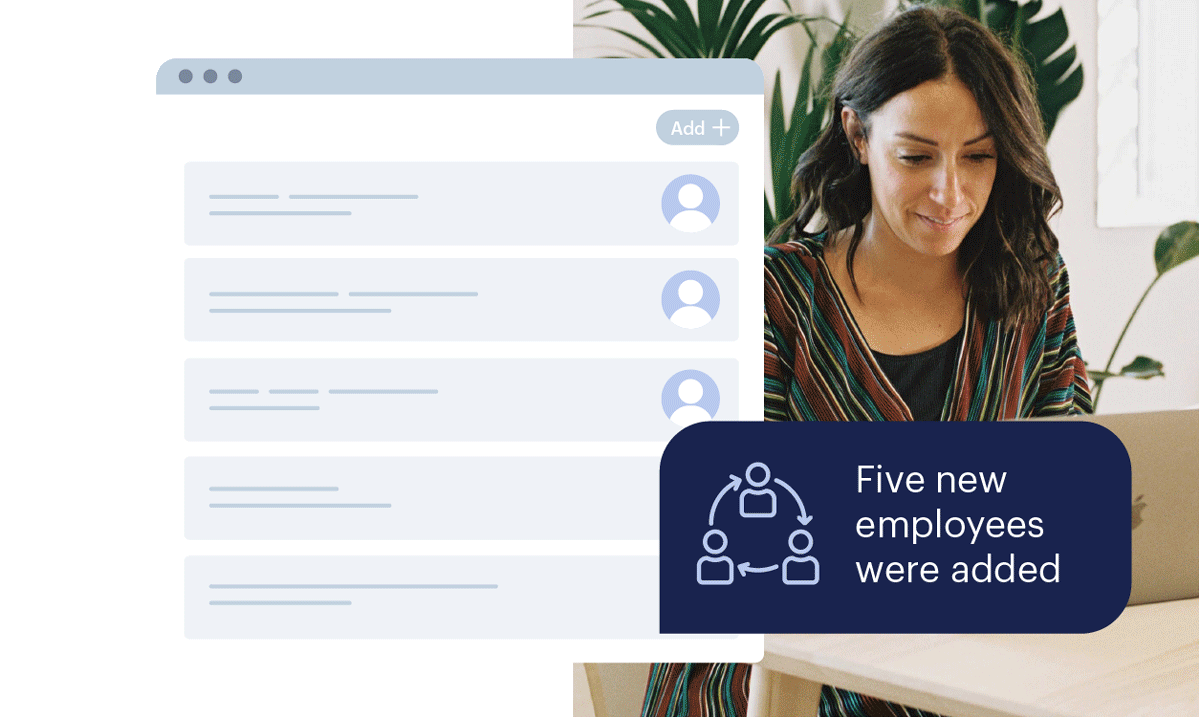 Do more with TravelPerk
Build your own personalized integrations so TravelPerk slots seamlessly into your company's way of working. Our self-serve docs are easy-to-use so you can get started quickly.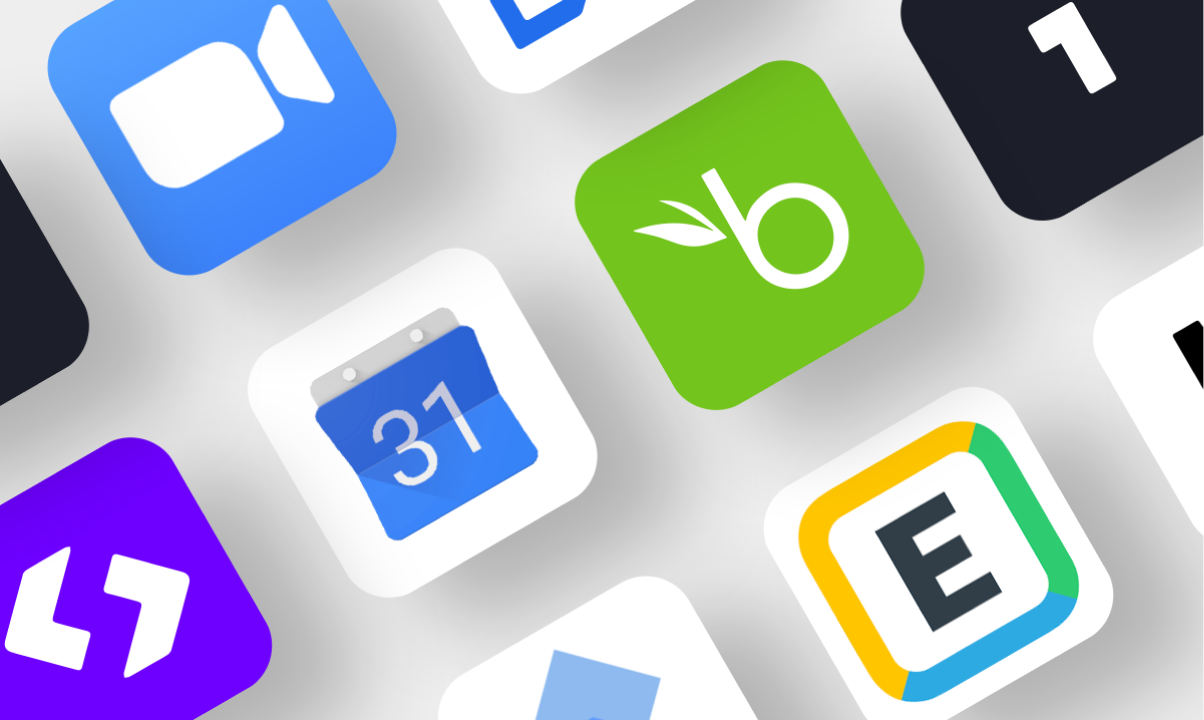 Promote your apps for free
Reach thousands of SMBs when you share your integrations on our marketplace. Create tools that businesses need to optimize their processes—and market them at no extra cost.