Top 20 best event management tools in 2023
If you've organized any kind of event, you'll know just how many moving parts are involved. You need to consider location, accommodation, traveling, invites, and plenty more variables for a successful event.
However, the stress of event management is completely avoidable. There are ample tools to make your life easier when it comes to seamless event management—let's take a look at our top 20.
What is event management software?
Event management software helps event organizers manage attendees, book venues, schedule events, and choose the right location. It helps attendees and managers avoid stress-induced headaches and unnecessary back and forths, and improves the event planning process from start to finish.
Best of all, event management software tools also make sure to keep events within budget, with included expense and billing management solutions, to save you time and money.
Does my company need to use event planning tools?
Whatever the event that your company is organizing, you'll be better off having an event management tool on your side.
Event management software helps you plan and execute your event, and is essential for ensuring a comprehensive approach to corporate event management.
Event management tools can help you with:
Registration and ticketing of attendees
Tracking event attendance
Creating event websites
Promoting and marketing the event
Managing webinars
Streaming online events
Booking venues and organizing catering
Overall reporting of the event
Additionally, the data collection and management possibilities that these tools bring to the table are unbeatable. They allow the continued optimization and improvement of your corporate events.
Top features to look for in event management tools
Of course, not all event management tools are the same, and finding the right one for your business depends on your company and event. However, there are a few important aspects to consider when trying to find the best fit for your company's upcoming events:
Project management capabilities: is the tool able to streamline your event's lifecycle? Does it include all the variables that you need to take into account?
Marketing and promotion: does it allow you to communicate with all those involved? Can you promote your event easily to your target audience?
Experience and interface: is the interface easy to use for both managers and attendees? Does it provide easy access to the resources you need?
Performance and reports: does it measure the event's performance and give you all the data necessary to make key decisions for future events? Is the dashboard easy to navigate?
Consider the events you tend to host and what features are most important to your business. Some tools excel in certain areas—knowing what you want is half the battle.
The top 20 event management tools for your corporate events
Without further ado, let's take a look at the top 20 best event management tools to help you get your event from idea to execution in just a few clicks.
To make things easier for you, we've divided event management solutions into the following categories:
All-in-one event management
Event planning and coordination
Event registration and ticketing
Event website creation and management
Event marketing and promotion
We've also included some essential software for facilitating virtual events:
Webinar coordination
Streaming and recording
Let's get started.
All-in-one event management tools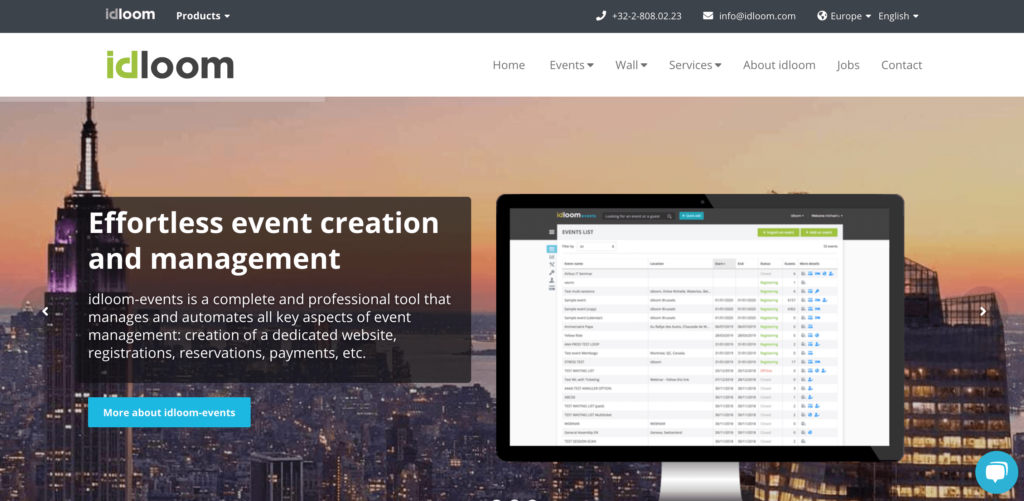 Idloom-events is an all-in-one event management platform that provides all the features necessary for comprehensive event management—from the registration process to invoicing and billing.
The platform specializes in providing solutions for trade shows, governments, event organizers, and communication agencies. Key features include simple guest management, last-minute registration capabilities, and website creation for your event.
You can also book accommodation for attendees—like your keynote speaker or traveling employees.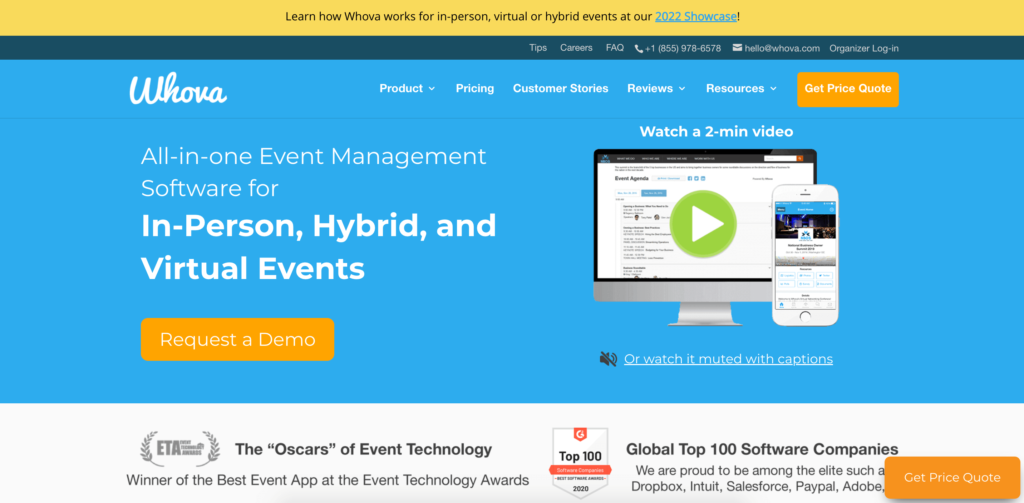 Whova is a cloud-based event management system that offers an all-in-one event management solution.
It provides key solutions for event organization, event marketing, and event management, and provides an award-winning event mobile app. Plus, you can gain insights into your event with the post-event reporting and analytics functionalities.
It works for onsite, virtual, and hybrid events.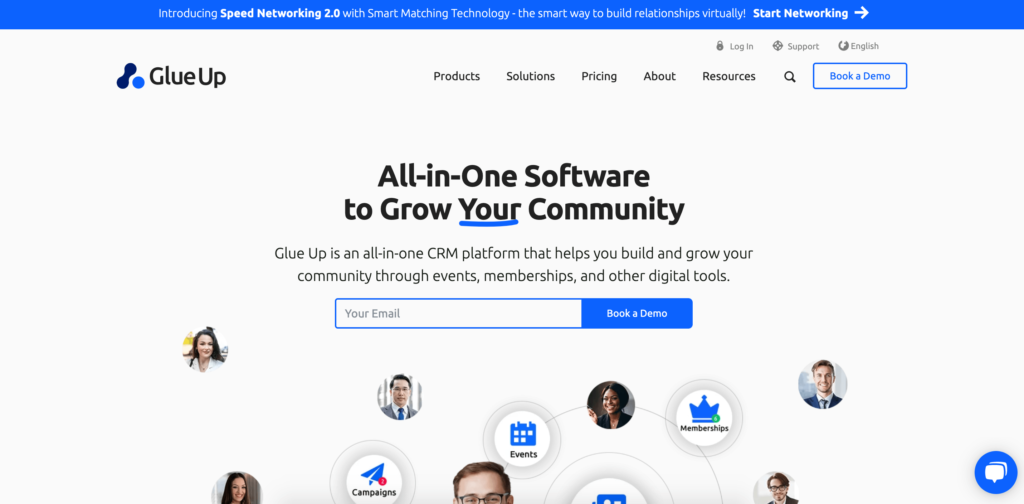 GlueUp helps efficiently plan, promote, execute, and assess online and offline events regardless of size.
It includes a suite of high-performance tools specifically made to streamline operations and maximize attendee engagement. The tool offers a design suite for marketing materials to ensure your posters, invites, and schedules are top-notch.
GlueUp also provides event data for better decision-making for the present event and future events.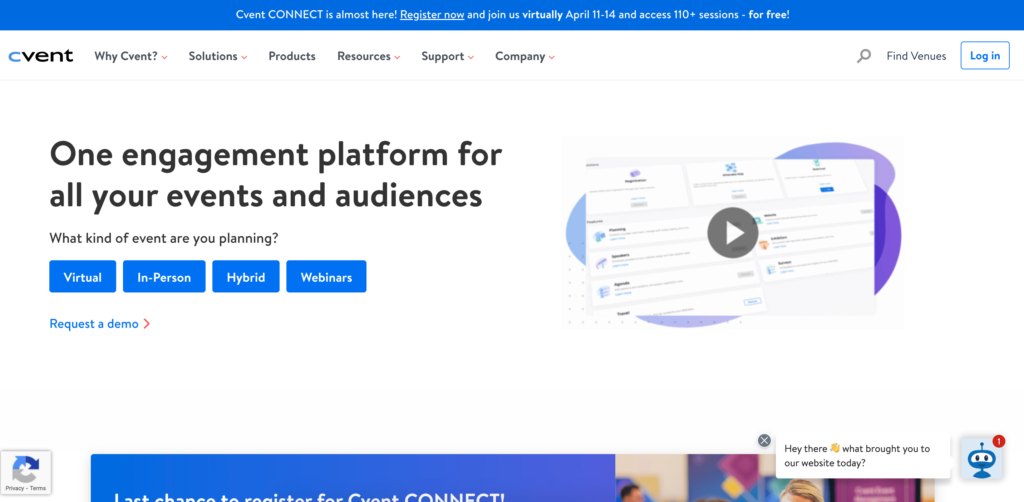 Another popular event management software is CVent. It offers solutions to simplify the entire event lifecycle—from venue sourcing and marketing, to lead capture and post-event analysis.
It provides you with all the data and insights needed to maximize value and keep improving the event experience you offer to attendees.
Event planning and coordination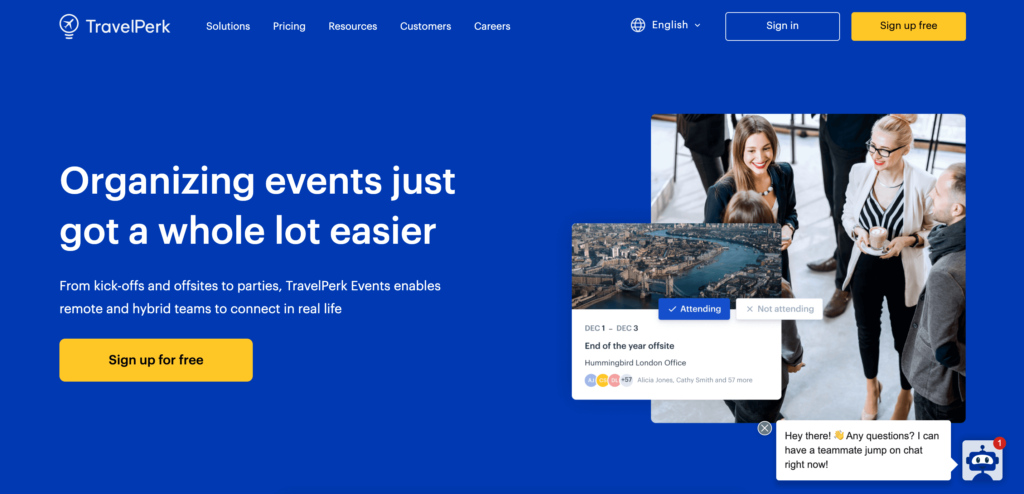 TravelPerk's event management solution makes it easier and faster for companies to organize every aspect of events-based business trips.
Whether that's managing attendees, booking venues, or event scheduling, what used to take hours and a whole lot of stress can now take just a few minutes.
Plus, TravelPerk Events' intuitive mobile app enables you to keep attendees up-to-date with the latest plans, and allows you to track and manage attendees' travel plans.
TravelPerk Events works alongside TravelPerk's all-in-one travel management solution—which enables you to book, manage and report on all business trips.
TravelPerk customers also benefit from a comprehensive MICE (Meetings, Incentives, Conferences, and Exhibitions) service. An in-house team of event experts is available to help you with venue sourcing, booking management, timeline management, duty of care, and more.
TravelPerk's Meetings & Events team can help you book venues and get exclusive discounts on group travel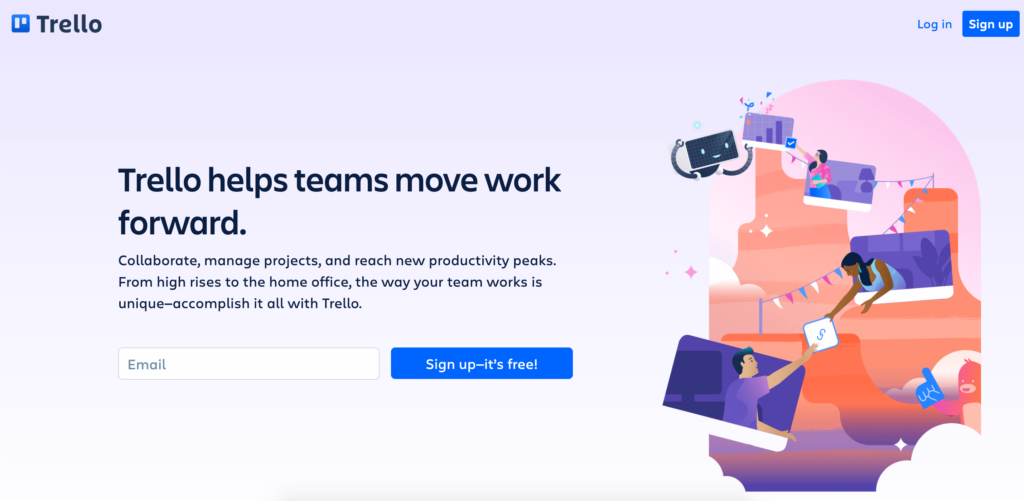 Trello is a free project management solution that helps teams collaborate smoothly and efficiently.
Organizing tasks on a shared board allows everyone on the team to know exactly what needs doing, by whom, and by when. It also offers integrations with other tools to connect your entire event management process from start to finish.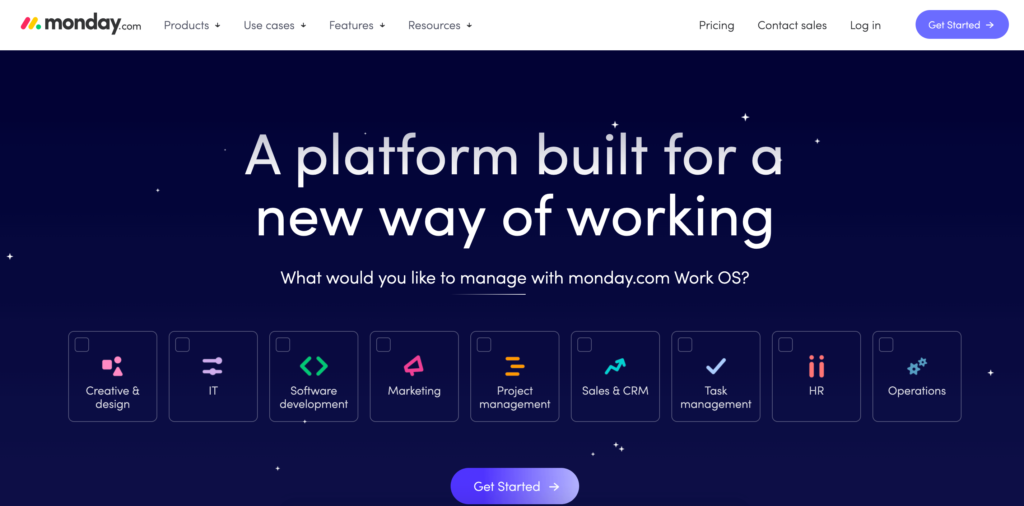 Monday.com is a platform that helps coordinate and manage events with a flexible tool. The platform's dedicated event planning software enables teams to work together and oversee budgeting, vendors, operation, and event management, as well as event promotion.
By assigning jobs to the different team members, everyone can see who is doing what, as well the tasks' priority. Collaborate with other teams in your organization to ensure all event-related information is accessible to all.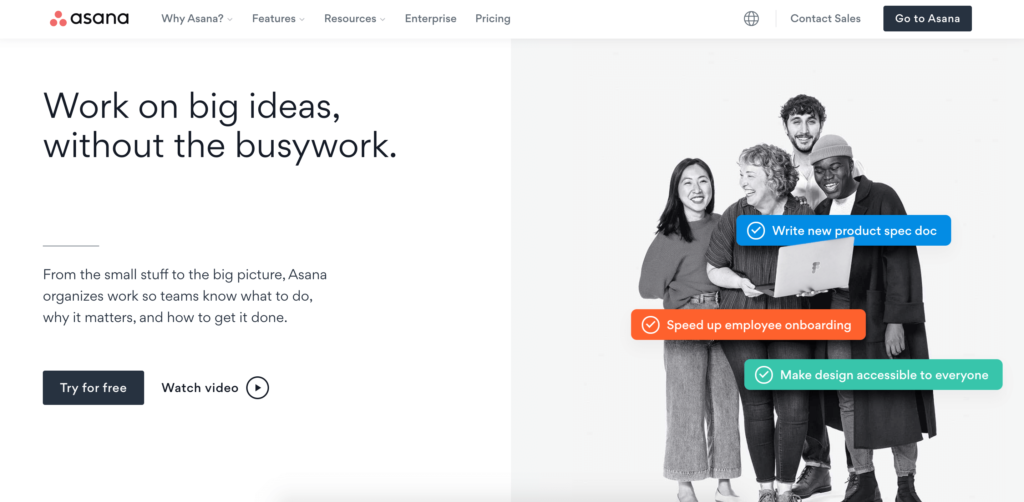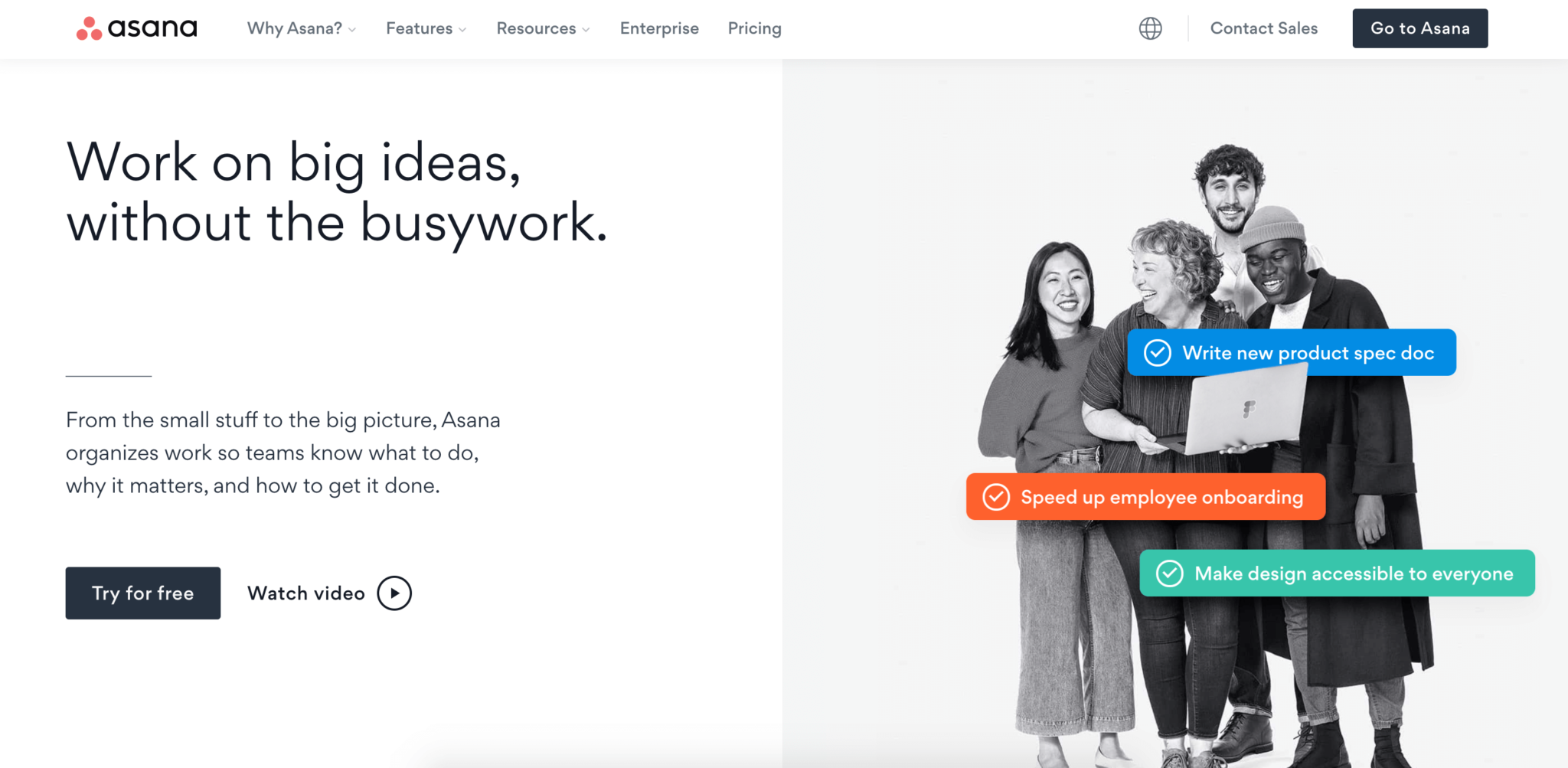 Asana is an event planning and work management tool that allows teams to seamlessly collaborate on event management tasks.
When events run smoothly, they're an enjoyable experience for all in attendance. However, event planners and managers must be on the same page to ensure this happens.
Asana's comprehensive project management platform enables you to get an overview of your event, including what's ready and what needs to be done. That way, you can rest easy knowing you've got all bases covered for your next big event.
Event registration and ticketing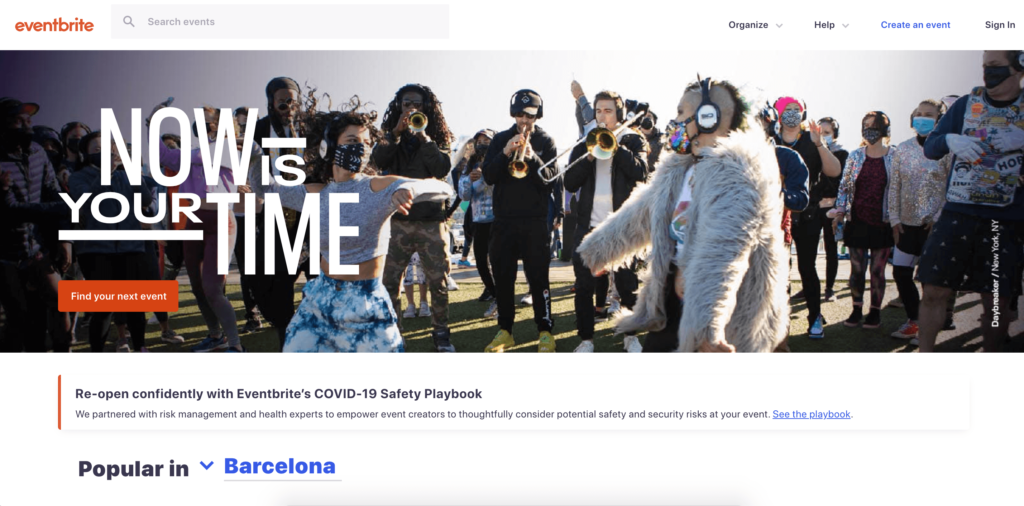 Eventbrite is not only great for registration, but it also helps you promote your event with different marketing solutions—like email marketing campaigns and social media.
Eventbrite helps event organizers with event creation, event ticketing tools, customizable event pages, and ticket sales. It also allows businesses to make data-driven decisions thanks to its powerful analytic tools and reports.
Forget boring spreadsheets and manual payments–take your ticketing, registration, attendee management, and event promotion to the next level with Eventbrite.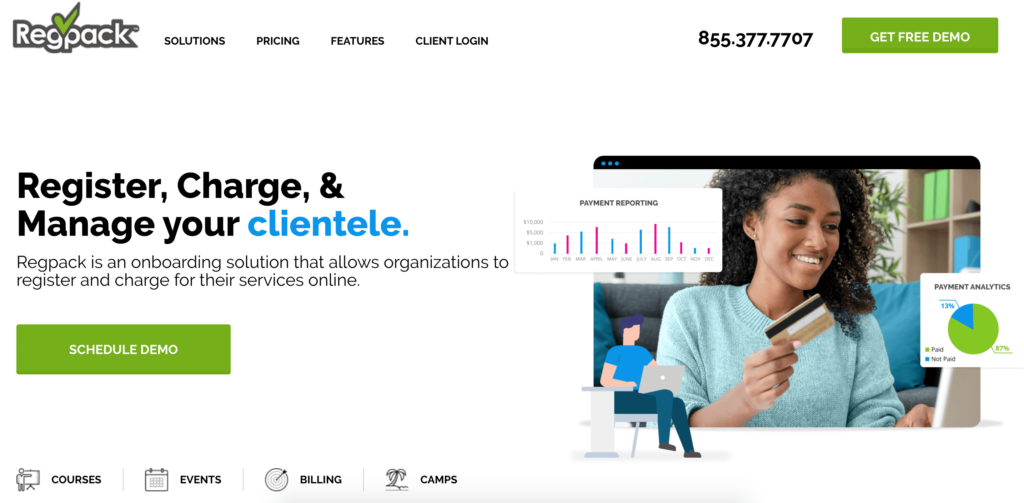 This onboarding solution and online registration software lets event organizers create and manage registration forms for paid events. It enables mobile event app check-in, group registration, and encrypted payment processing.
It also provides solutions that enable you to add a cart and express-checkout for events where merchandise is sold. Lastly, you're also able to gather attendee feedback with post-event customizable surveys.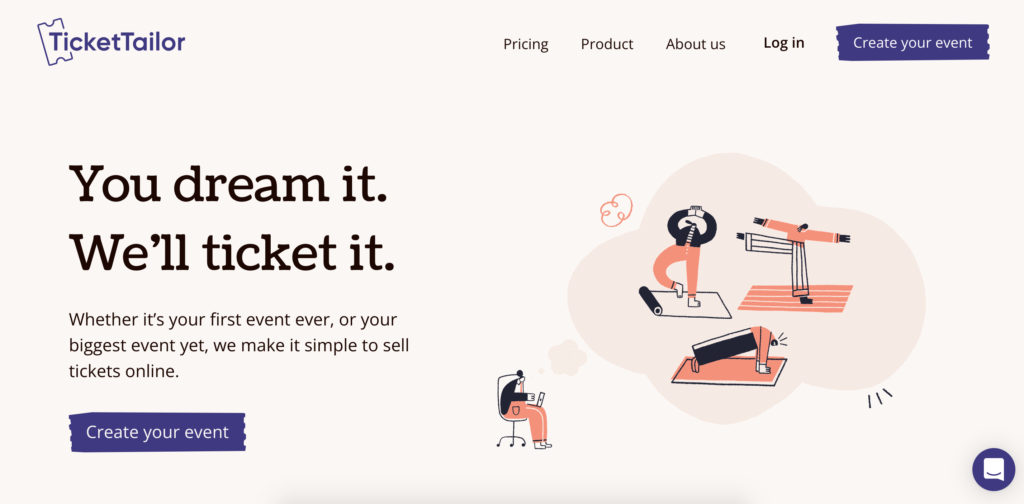 This ticketing tool prides itself on its stellar customer support and easy-to-use interface. With TicketTailor, you buy credits depending on the number of tickets you need for your event. Buying credits give you access to their event management suite, which includes guest management and event reporting capabilities.
Whether the event is a 200 person conference or a 20,000 person concert—TicketTailor is the pricing, ticketing, and check-in solution that can make it possible.
Event website creation and management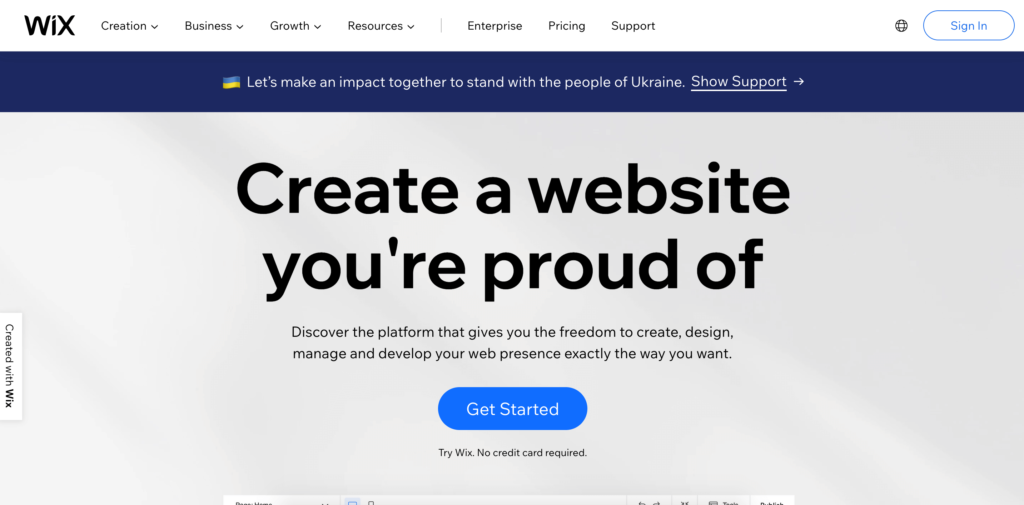 All events need a website. Wix is an easy-to-use drag and drop tool that allows users to create HTML5 desktop and mobile websites for ticket sales, information, and even for marketing efforts and promotion material. It's a handy tool for making websites for all types of events.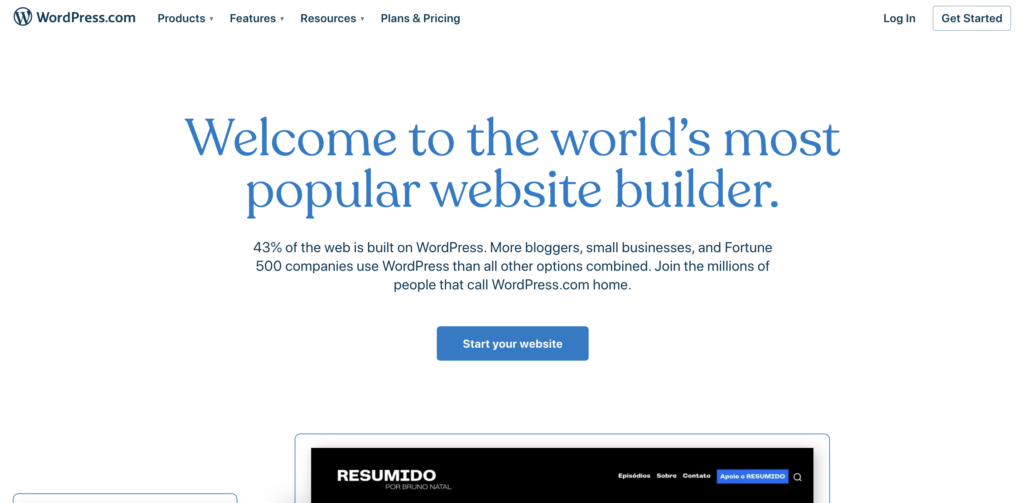 This free and open-source content management tool allows users to create websites for all kinds of events.
One of its strongest features is the wide variety of plugins that are specially designed for event management. These include calendars, ticketing, RSVPs, and more.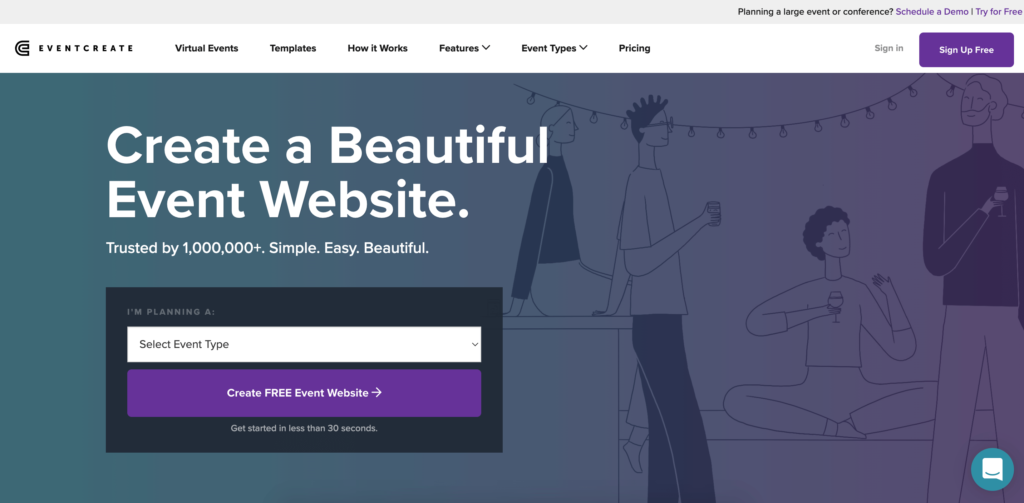 EventCreate is a website builder made with events in mind. With it, you can use pre-made templates for different event types and launch your site in minutes–no coding necessary. It allows you to collect online event registrations and track attendees, as well as send invites, text messages, and share links.
Event marketing and promotion
Integrate Precision Events, previously Akkroo, is a powerful qualified lead capture solution that enables you to capture event attendee information.
The tool is designed to give exhibitors more power in event organization and execution. It allows integration with other popular marketing tools and event technology tools like Salesforce and HubSpot, among others.
Integrate customers can also send event leads to sales teams immediately and in real-time. This allows an improved personalization of the lead follow-up and helps accelerate pipeline-to-revenue from live events–a huge win for marketing teams.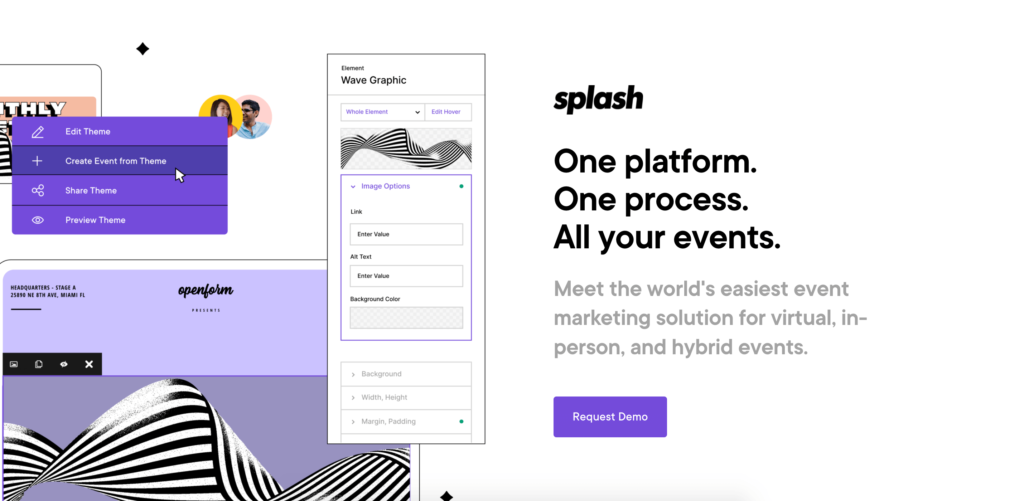 Splash is an event marketing solution that can be used for in-person, virtual, and hybrid events. It's one of the go-to marketing solutions for a number of Fortune 500 companies–and it's not without good reason.
The platform helps in creating event assets, collecting and managing attendee insights, and even measuring event impact. Splash also enables marketers to reach and connect with target audiences in-person.
Lastly, its ample integrations enable you to connect it with your existing event management workflow—giving you everything you need in one place.
The top tools for virtual event management
Virtual events have taken the corporate world by storm—and they're here to stay.
Providing an enjoyable and seamless experience to attendees at virtual events is just as important as doing so during in-person events. Here are some tools to help you deliver top-notch virtual events:
Webinar coordination and management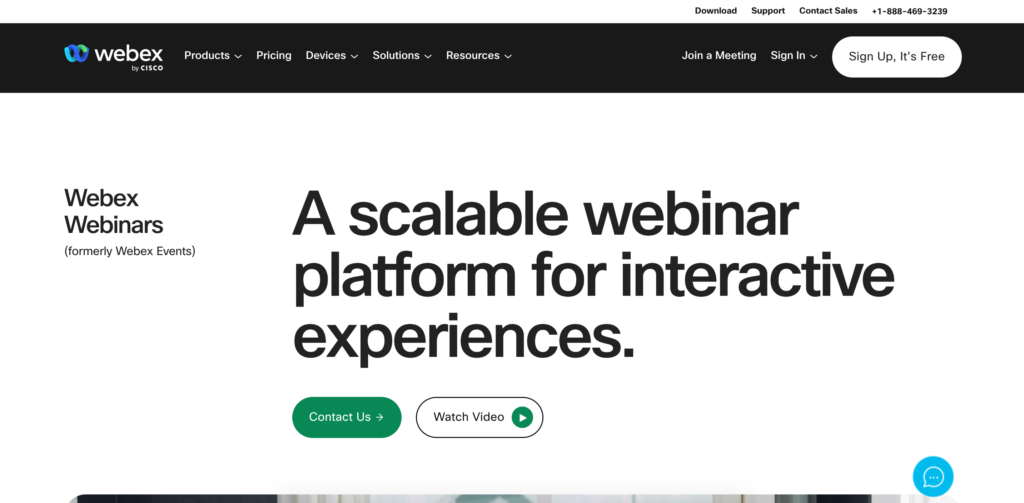 Founded in 1995 and acquired by Cisco in 2007, Webex Webinars offers a scalable virtual event platform for interactive experiences. It's a cloud-based solution for video conferencing, online meetings, screen sharing, webinars, and online events.
It makes space for secure and productive meetings in the digital world–with administration capabilities that facilitate attendee identification, restrict access to the webinar, and control participant sharing. Plus, the solution offers other key features to keep everyone secure and engaged during the webinar.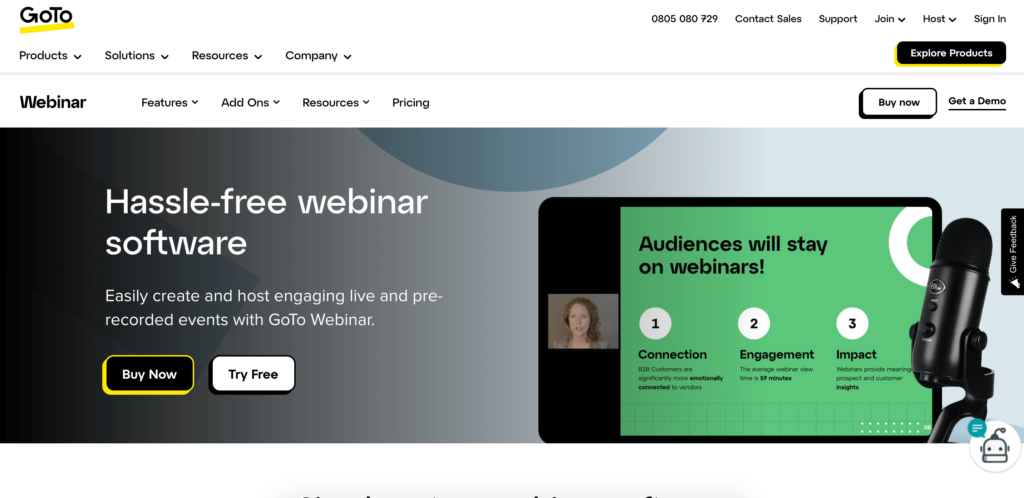 GoToWebinar is another cloud-based solution that focuses on remote work and support, as well as video conferencing and call routing.
Whether you need live recordings, webcasting, or pre-recorded webinars, GoToWebinar provides privacy and security features, and payment processing that's fast and safe.
Streaming and recording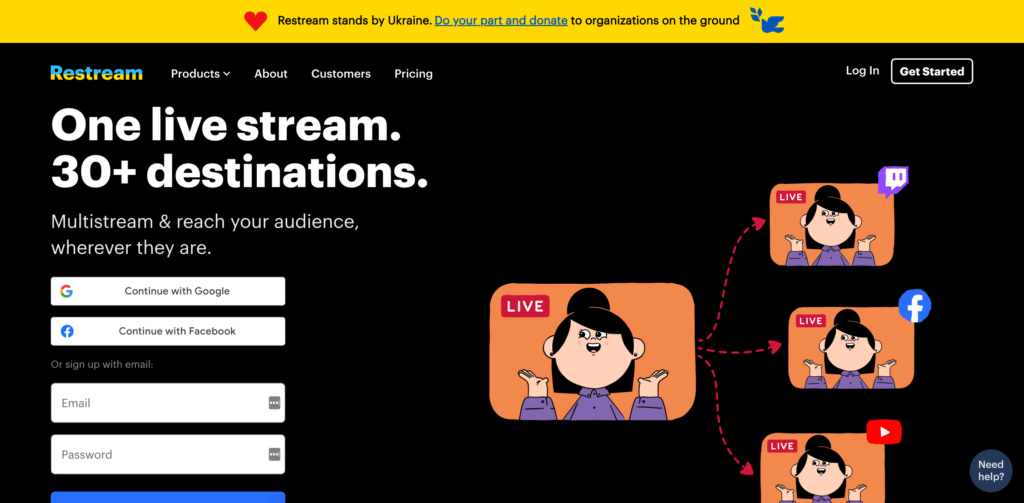 Restream enables you to simultaneously live stream to all your social media platforms.
Restream is the perfect solution for taking webinars and conferences global—it provides scheduling, chat, and analytics capabilities to improve attendee engagement and satisfaction.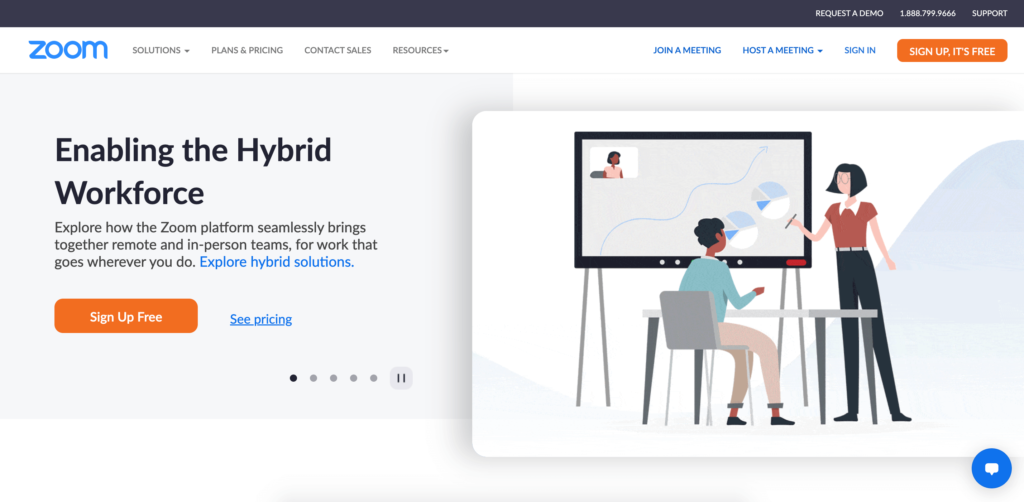 Zoom is a go-to solution for all things virtual meetings, webinars, cloud-based phone systems, and virtual events.
Whether you're creating a video conference or a virtual concert, Zoom gives you the tools to connect with others around the globe as you would at an in-person event.
Wrapping up on the 20 best event management tools
If you're in the event management industry, these tools will help you take your in-person, virtual, and hybrid events to the next level.
Event management tools—be it your website builder or streaming tool–ensure everyone's on the same page when it comes to planning, managing, and executing your events.
Forget about overwhelming spreadsheets, or losing track of your team or attendees—they're mistakes of the past. Let these 20 best event management software solutions help you plan, promote, execute, and report on the event of your dreams. Get in touch with the team today to find out how TravelPerk's event management solution can help you create impactful corporate events. Develop the idea, plan the travel, find the perfect venue, and watch your community learn and expand with better event management solutions.