The group travel management solution your business needs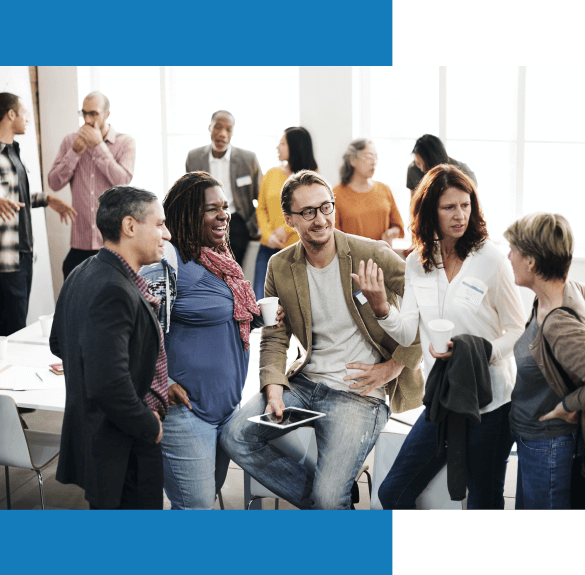 The group travel management solution your business needs
Use our expert end-to-end service for booking and managing business travel for nine or more people.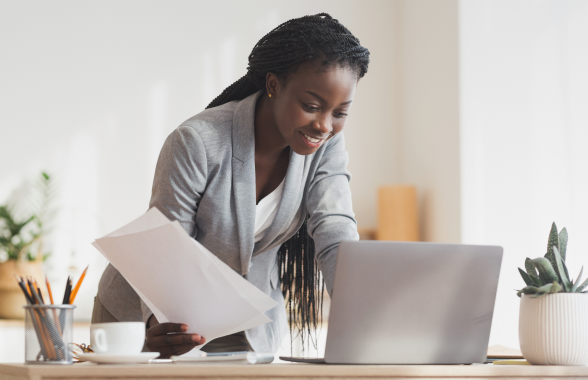 Why do you need a corporate group travel solution?
Group travel management can be stressful. There is so much to plan to ensure your company retreat goes smoothly. From booking conference rooms to ensuring the team is all on the same flight. You also need to keep an overview of costs. With larger groups, mishaps happen more often. You need to adapt to flight delays or problems with hotel bookings. Doing all of this manually is time-consuming and demanding.
Make corporate group travel bookings easier.
Ditch the stress and let us handle everything, whether it's a team building event, incentive travel, a corporate meeting, or conference. From hotels and flights to check-in, ground transportation, and even prepaid restaurant bookings, we've got you covered.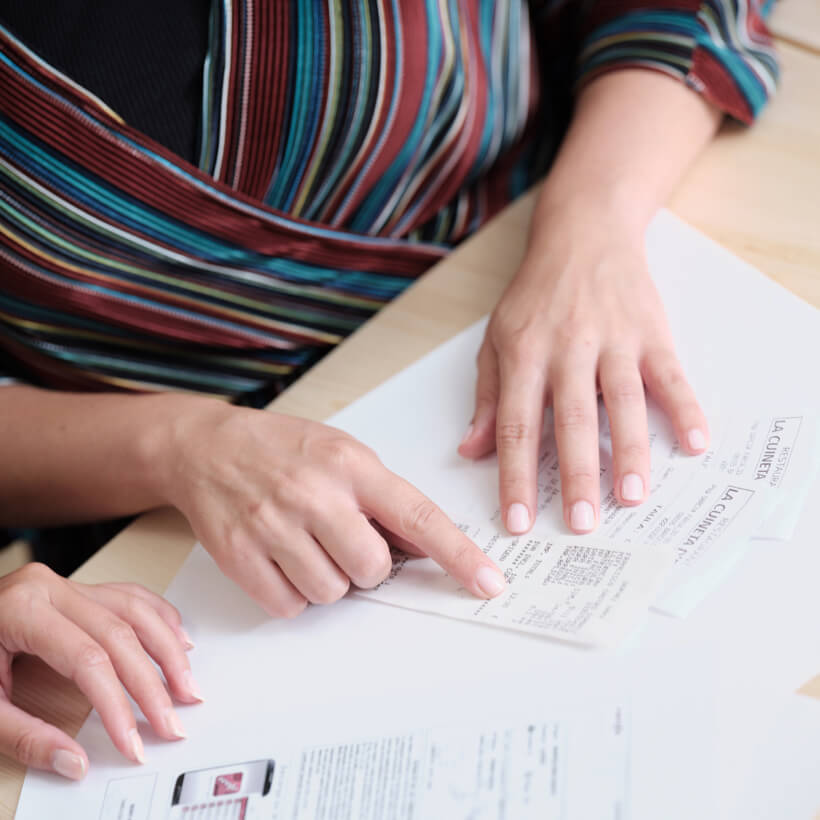 Save time and money
We take all the hassle out of negotiating group rates, allowing you to focus on what matters.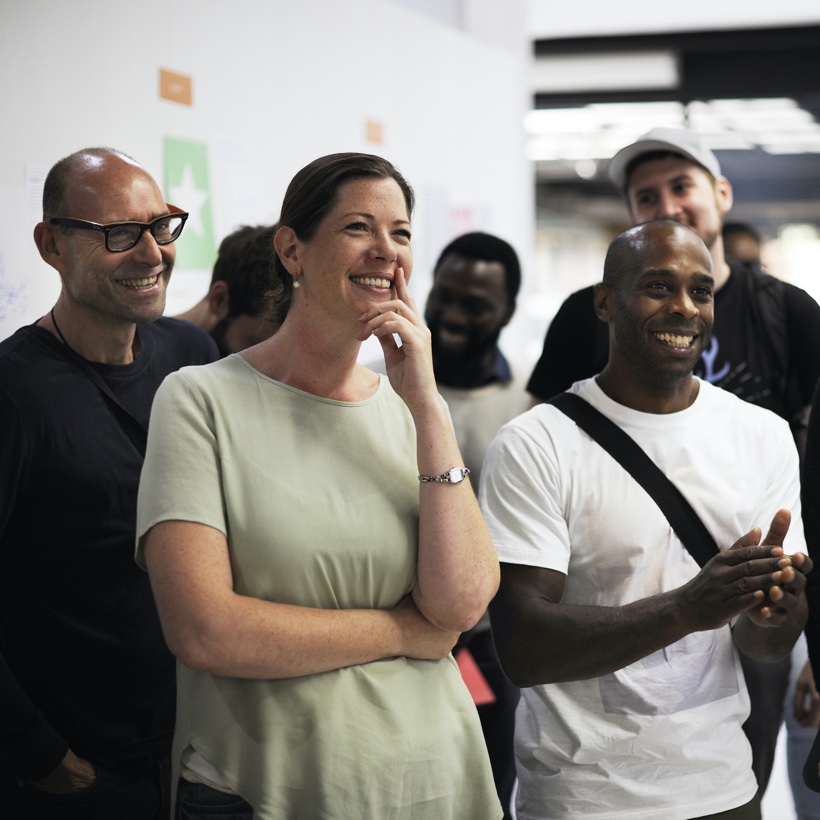 No nasty surprises
Our amazing customer care team covers issues with your flight and hotel, as well as anything else we've planned for you. Every traveler on the trip will have access to our 24/7, 7-star customer support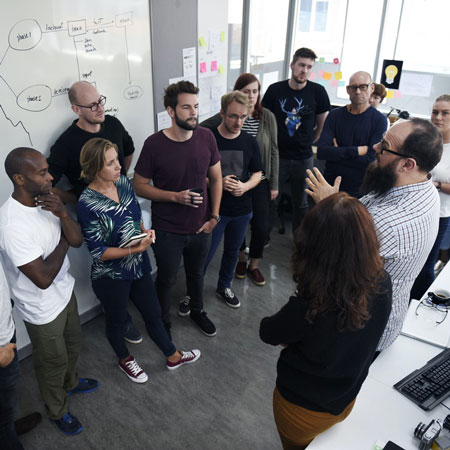 We take care of every detail
Your travel concierge goes the extra mile. Free breakfasts for your travelers, team activity booking, conference room booking and more. Anything your travelers need, our group travel experts will make it happen.
We book your company's corporate group travel
Talk to one of our experts about how we can help you book group travel smoothly.
Frequently asked questions about group bookings
Is group booking part of all TravelPerk Plans?
Our group booking service is an add-on service available to all our customers, whatever plan they're on. For more detailed information about group bookings, get in touch with one of our experts at groups@travelperk.com.
How much does group booking cost?
The cost for using our group booking service varies depending on your trip needs and the number of travelers per trip. For more information and a detailed breakdown on pricing, email one of our experts at groups@travelperk.com.
How do I submit a group booking request?
We're happy to help you plan your upcoming group trip. Simply send an email to groups@travelperk.com and we'll take care of you.
How much notice do you need for group bookings?
Early booking is the secret to cost savings. The more notice we have, the better rates we can negotiate for you. However, we have a ton of tricks up our sleeves, so if you need group booking handled for you at short notice, reach out to us at groups@travelperk.com.
What are some of the benefits of traveling with a group?
Traveling as a group can streamline the travel management process. A group booking allows your team to manage one larger booking rather than many individual ones. Also, you can usually negotiate better conditions and get group discounts.
Will I get better deals if I travel in a group?
For hotels, you can usually negotiate a group discount. Airlines do not necessarily offer discounts for large groups. But it does ensure that you and your team are all on the same plane. Another plus is the ability to change the flight booking if needed.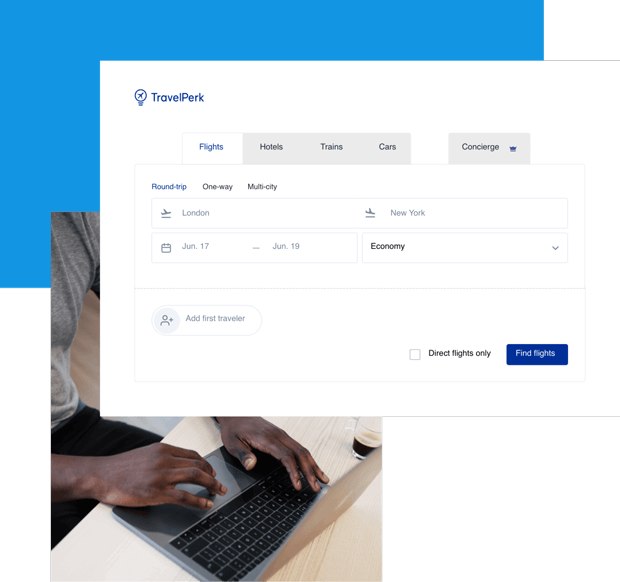 The benefits of booking your business group travel with us
TravelPerk is the travel management platform that combines the best of leisure and corporate travel with 7-star customer support for smooth business trips. Your group trips integrate with your TravelPerk account so you can manage all your business travel in one place.
Everything you need to book, manage, support, and report business travel in one place:
The world's biggest travel inventory
Self-booking made easy for travelers
Automated travel policy compliance and approvals
24/7, 7-star customer support
Access to real time travel spend data
Pay, report, and invoice all company travel with just one account