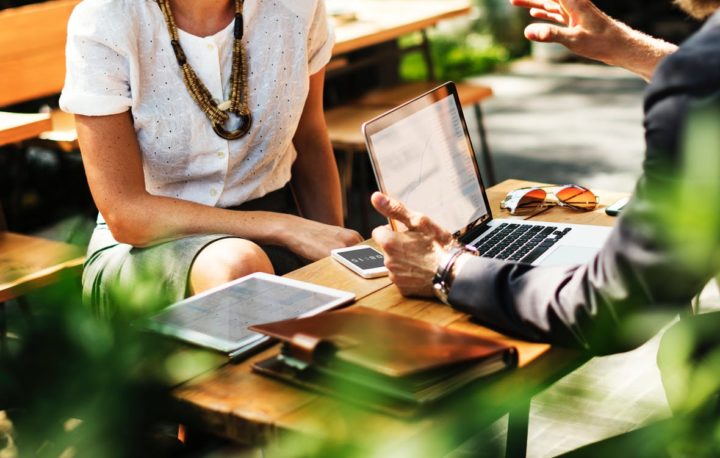 The time has come for small to medium businesses to start collecting travel data. It might surprise you that small business actually spend more per traveler than large corporations when it comes to travel expenses. Actually, small businesses spend 37% more on airline tickets.

There is a very clear explanation for this: When bookings aren't executed in one channel, it is nearly impossible to control or even oversee where money is being spent.

But business travel is changing. It's catching up to consumer travel and is experiencing a gold rush in terms of new technologies and innovations. One of these, of course, is travel data analytics. Travel data is becoming increasingly accessible to smaller companies, and it's time to make use of it.
When travel expenses fall off the radar
Corporate travel occurs in very tightly controlled channels. The corporation either has a corporate travel agent or a travel management company that requires a lot of manual reporting or they use a clunky, legacy corporate booking tool. In any case, the options are expensive and not designed for SMEs.

But for small and medium-sized businesses, as much as 50% of travel occurs outside of policy. In fact, company policy ranks as one of the lowest factors that UK business travelers consider when booking their own flights. Far more important to these travelers is convenience in terms of airport location and flight timing.

When travel is booked on various websites built for consumers, then the CFO or finance controller loses visibility into current travel costs. That data is lost to them for the time being—until all expense reports are accurately filed. Or at least, that's the hope. But there's always friction, and data gets lost.
"We're in this funny age where we hoard data. This idea that data is the new oil means we presume more is more. About 99.9999% data is absolutely useless. Data is about the decisions you can make from it. It's far better to have clean, ratified, useful, intimate & accessible data, in one source. I wish people would focus on that."

Tom Goodwin
There are some travel costs that fall off the radar completely. Let's take an event as an example. Conference tickets, airline tickets, and hotel prices might be categorized appropriately in the budget, but what about all those taxi rides? The employee gets reimbursed or uses their business credit card, but does the CFO get a truly comprehensive view of the event cost? Likely not.

Travel is complex, and when it happens outside of one controlled channel, there is a complete lack of visibility into that complexity. But, when businesses require that employees book travel in one place, then they can capture those insights going forward.
Why blanket suggestions don't change employee behavior
Without real, usable data, the CFO can run around various departments shouting the same thing, "Save! Save! Spend less on travel! Spend less on travel!" But it isn't going to work. If we're told to do something general, we are not going to follow through.

But when a CFO can pinpoint specific metrics and set KPIs around travel expenses, then everything changes. The request morphs from "spend less" to "Your department books 60% of its flights last minute—Is there a valid reason for this and if not can we move this to 10% by the end of the year?"

When armed with data, the conversations around saving on travel become far more powerful and meaningful.

Yes, travel data is now more accessible
In full honesty, most small and medium-sized businesses are not making use of travel data. How can they? With employees booking themselves, it becomes impossible. Even at companies where there is a dedicated travel manager, the systems for capturing data are not in place.

The only way to easily capture travel data is for it to be immediate—it needs to be completely tied to the booking system. All other roads lead to failure.

Travel data is now accessible for smaller companies because of booking tools built for businesses–not consumers. You get all the features of a consumer platform (easy to book, lots of options), but the power that businesses need: among other things, the ability to capture data.
Why policy automation and data capture go hand in hand
Certain parts of the budget are hard to optimize. With salaries, you can set caps, but it's not something you can "optimize" per se. But travel—often the second largest expenditure at any company behind salaries—can definitely be optimized.

Let's say you want to set a cap per night for a specific city. You can use a business travel booking tool to review what your employees typically spend in that city, and set a cap that is firm but fair. If a traveler needs to choose a hotel at a higher cost (proximity to an event, for example) then the head of the department or travel manager must first approve it inside of the platform.

Automating the travel policy and capturing travel data should coexist in a continuous cycle so that you're always increasing your visibility, attaining more knowledge, and setting policies that are usable and fair for all.
Gaining visibility into macro and micro travel costs
From the tiny details to the major expenses, smaller companies have a much greater need to understand the full cost of business travel. You're shorter on cash flow and always need to focus on profitability.

One of the biggest travel expenses is having international offices. Let's say you have one office in San Francisco and one in London, and when you dig into the data, you're able to uncover that having key people fly between these offices has reached unsustainable cost levels. You can choose to invest in top-of-line video conferencing systems or relocate certain people. Having these really big picture insights can help a CFO to make big decisions, like when it's time to open the new office everyone has been talking about or hire someone in a similar capacity at a different location.

At the same time, accessing smaller details (like the average cost for a 2-hour flight) can actually lessen the need for micromanagement. You can get a grander overview of those small details, set parameters and then step back without having to worry about the booking of each individual flight.

Ultimately, by accessing travel data, SMEs can optimize their business travel budgets, pinpoint big spenders, and make more informed decisions. Fortunately, new technologies are making it far simpler for small companies to collect the needed insights.

Click to learn more about how and why TravelPerk is changing the state of business travel.