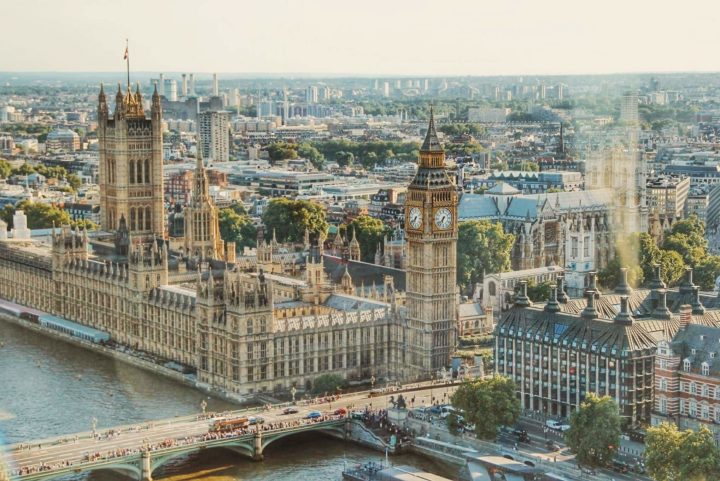 The UK government announced that most lockdown restrictions would end on the 19th of July, thanks to COVID-19 vaccine rollout, with more changes coming in the weeks that follow. This could be the big step needed to help get life and business in the UK back to "normal" since the outbreak of the COVID-19 pandemic healthcare crisis. As these changes will affect you, no matter whether you're traveling for leisure, for domestic or for international business, here's the lowdown on the main changes and some tips for how to take them into account when you're planning safe travel in the coming months.


The main changes coming into effect:
Differe​​​​nt countries in the UK have different rules
All four nations have announced plans to change restrictions over the coming weeks. While almost all restrictions, including the use of face masks and social distancing, will be lifted in England, Scotland, Northern Ireland, and Wales will still maintain a number of restrictions with public health in mind. Keep track of these differences when planning domestic travel across the UK.
Rules on face masks are being relaxed in England, but not in other nations
Face masks will not be mandatory in most settings in England. London Transport will still require you to wear masks, but many public transportation bodies are still deciding. The government is putting the onus on companies to decide their own controls, and businesses are already taking different approaches. All other home nations look likely to maintain the existing use of masks.
Fully vaccinated people may no longer have to quarantine
From 19th July, arrivals who have been fully vaccinated with an NHS administered vaccine at least 14 days before arrival in the UK, now no longer had to quarantine if returning from a green or amber country. From 4am on 2nd August, quarantine will not be imposed on anyone vaccinated in the US or EU. Travelers will need to provide proof of vaccination to their rail or air carriers in advance of travel and at border control. Separate rules apply to France.
Arrivals will still need a PCR test from green and amber countries
Those who have been fully vaccinated and are returning from amber countries will still be required to complete a pre-departure test. They are also required to get a negative COVID-19 test result in the form of a PCR on or before the second day after arrival.
Check out our top travel tips in the new normal:
1. Check the risks and test requirements before you make travel plans or book
Put travel safety first by booking your travel with a tool that gives you up-to-date travel restrictions information when you book. 
2. Keep a facemask handy - you'll still need it
Many air travel carriers, public transport bodies, and offices in the UK may still require the use of a face covering for your health and that of those around you. If you need some help in choosing the right masks for you, have a look at our handy guide to the best face masks to wear whilst traveling. Don't forget to pack an extra one in your carry-on just in case!
3. Make your travel budget stretch further
Choosing more cost-effective options may make it easier to convince your company to get back travel. Did you know that if you're traveling for business you can reclaim VAT on many parts of your trip and save up to 20%?
4. Keep in control of who's traveling and when
With the situation changing daily it can be hard to keep on top of changes and whether they affect your travelers. Make sure your travel provider can give you up-to-date information on how these restrictions could affect those traveling or about to travel.
5. Expect longer queues at border control and airport security
The UK Immigration services union expects queuing time to go up as they now have to check vaccine certificates, so make sure you put extra time for check-in into your itinerary if you're undertaking international travel.
6. Be flexible in case plans have to change
Flexibility was a challenge in business travel even before the outbreak of the coronavirus pandemic! Different regions are still dealing with vaccinations and outbreaks at different speeds, so it's still a good idea to consider flexible fares and booking options so that you can adapt quickly if plans need to change. Sure, travel insurance is great. But flexibility is better. 
7. Give travelers the tools they need to keep safe
Give travelers a checklist of all the key regulations and safety measures they need to know about before and during their trips as well as a list of key contacts in case of emergency. Include all relevant information from all relevant medical and government bodies, e.g. the CDC (Centers for Disease Control and Prevention), and the State Department for US travelers.
Your travel provider can help
The good news if you're thinking of restarting business travel is that online travel platforms like Travelperk can help you with all of this and more. Our up-to-date travel restrictions information can help you stay up to date when you book, before and during your trip, and our flexible booking options mean that you can change or cancel at any time, no questions asked. With the world's largest travel inventory and VAT recovery services you can find the right trip options for you at a great price and claim money back. And we can even help you offset the carbon footprint of your trips.
First published on 16th July 2021 and updated on 28th July 2021.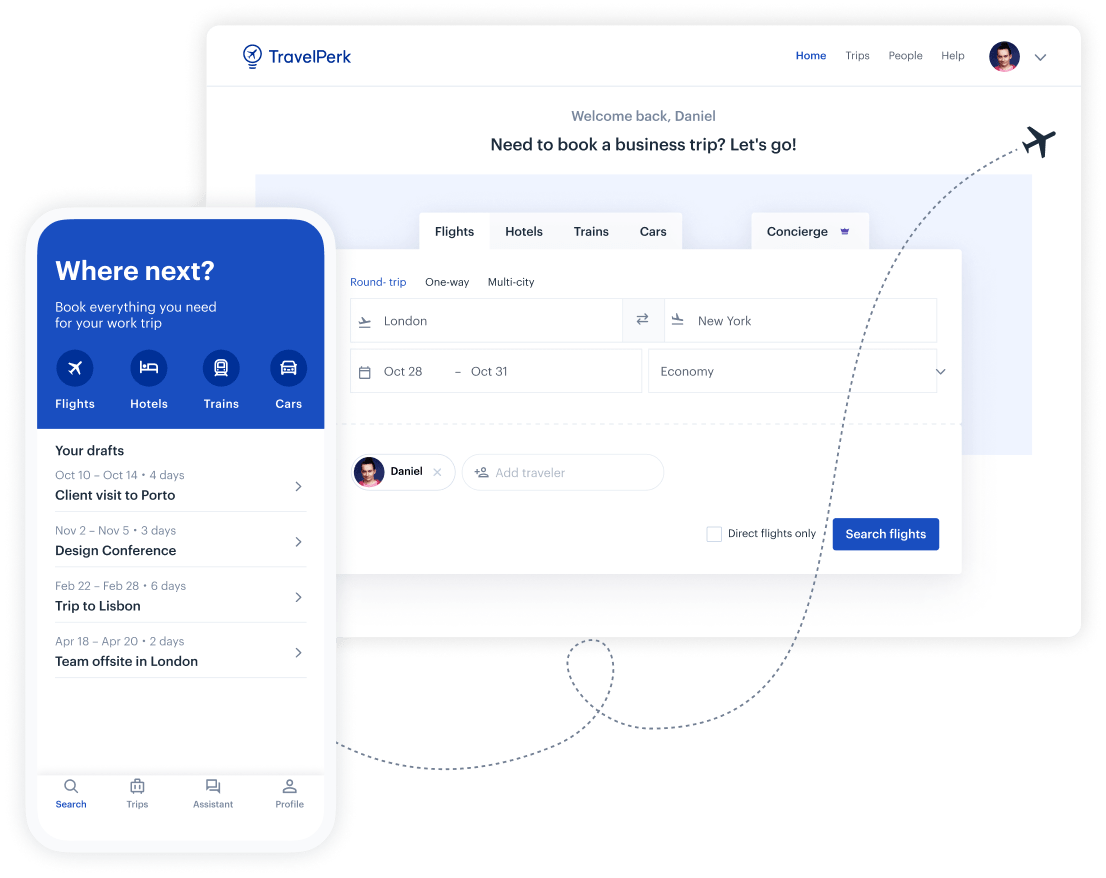 Make business travel simpler. Forever.
See our platform in action. Trusted by thousands of companies worldwide, TravelPerk makes business travel simpler to manage with more flexibility, full control of spending with easy reporting, and options to offset your carbon footprint.

Find hundreds of resources on all things business travel, from tips on traveling more sustainably, to advice on setting up a business travel policy, and managing your expenses. Our latest e-books and blog posts have you covered.

Never miss another update. Stay in touch with us on social for the latest product releases, upcoming events, and articles fresh off the press.